Thanksgiving Weekend Gardening and Puttering Thread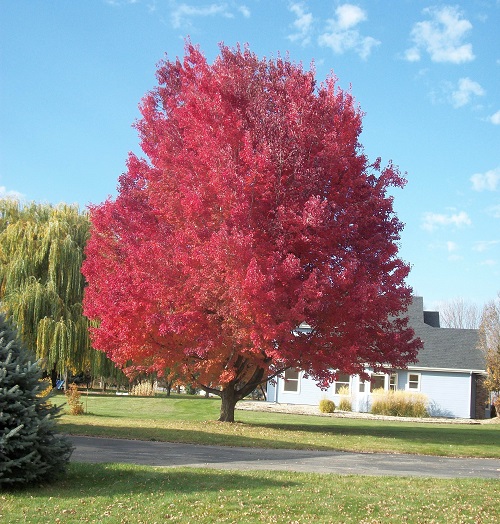 Happy Thanksgiving Weekend to all you gardeners, putterers and nature enthusiasts! The photo above (and one below) are from The Famous
Pat*
:
This is my 'Autumn Blaze' maple, nicknamed Eric the Red, caught at its peak on Oct. 31st. It's silhouetted against my northside neighbor's "French Blue" house.
That tree is breath-taking.
This is my silver maple, nicknamed "Jupiter" (for the King of the Gods, and you can see why), on Oct. 31st, with my house dwarfed in the background. It's past its best color, alas. I'm standing by "Eric the Red", at left.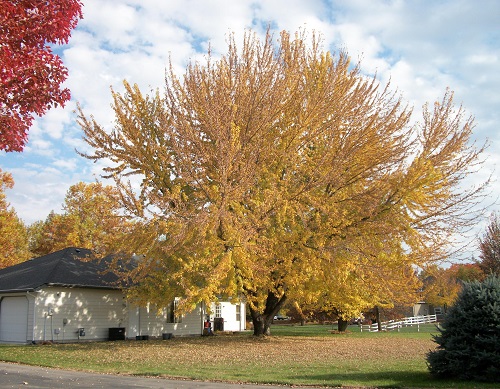 You have some magnificent trees, Pat*
The Horde Cares
EveR
got some good suggestions a couple of weeks ago to this comment:
I think having a garden will become a necessity soon. I had terrible luck in the past (crittters ate everything I planted but the hot peppers.) Wondering, what would be good first steps now, to be garden ready next spring?
This is the response from The Famous
Pat*:
EveR, are you wondering what to do now, to be ready next spring? My thoughts (if someone was just starting out): Decide how much time and energy you're realistically going to be able to devote to the garden. No sense doing a whole bunch of start-up work, and not being able to keep it weeded/picked, and the veggies/fruits processed/eaten. Consider sun and water availability at the proposed garden location. Decide what you're actually going to eat. No sense planting things you don't like. Assuming planting in the ground, I'd loosen the soil to one spade depth (two, if you have the energy) before the ground freezes. Have fun browsing local garden stores, see what brands of seeds are available, do some online research into varieties adapted to your area. I always draw out a plan for my beds in winter - then when I plant, I draw another that reflects what I *actually* did. Husband and I built 2 garden beds the first year (we stapled hardware cloth to the bottoms to prevent burrowing critters) and added more beds as we went. If you go this route, you could build them now, research garden stores' compost/soil quality/availabilty, and set the beds up in the spring.
If you have more tips for EveR, post them here. Don't comment on old threads. Or else.
Puttering
I was busy yesterday puttering, here's a picture of me in action. This is how we do yard work in AZ! AZ deplorable moron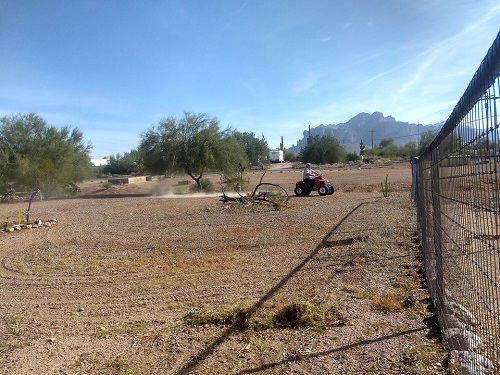 Wow.
Food involving produce (which may come from gardens)
By-Tor has a way of photographing a salad featuring fresh mozzarella, tomato, cucumber, fresh dill and cayenne with olive oil. MMMM. Imagine it made with garden-fresh produce next summer . . .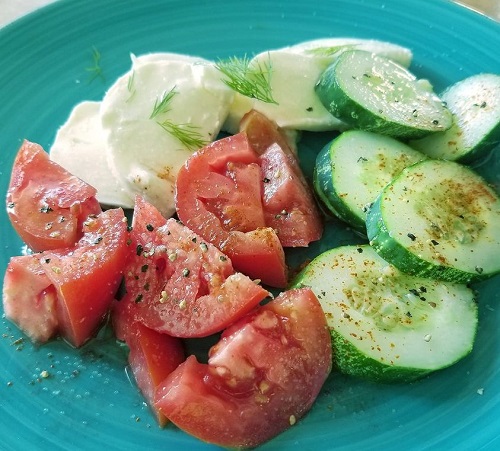 And this, too:
I found some late season pickling cucumbers so I made some spicy bread and butters and dills. And a jar of giardiniera.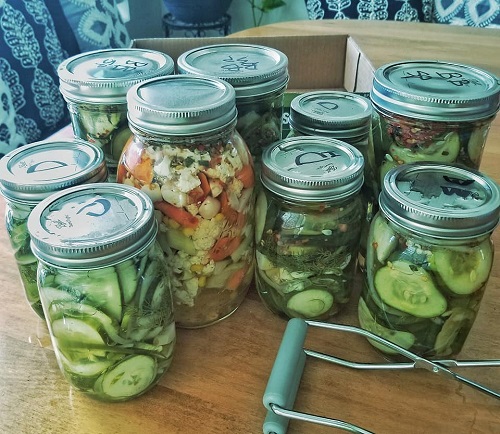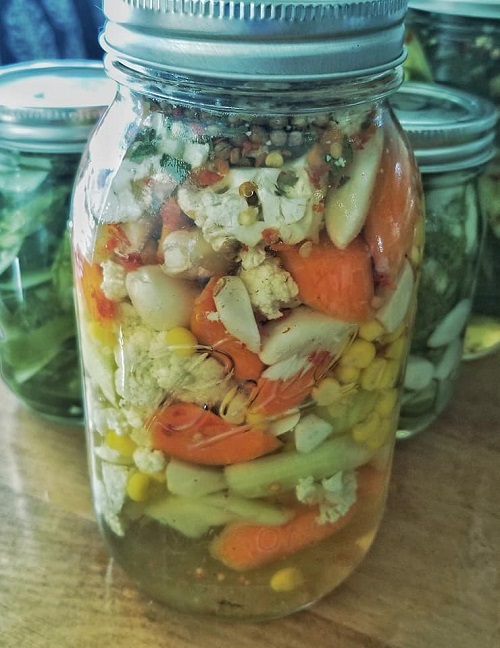 And earlier, peach jam: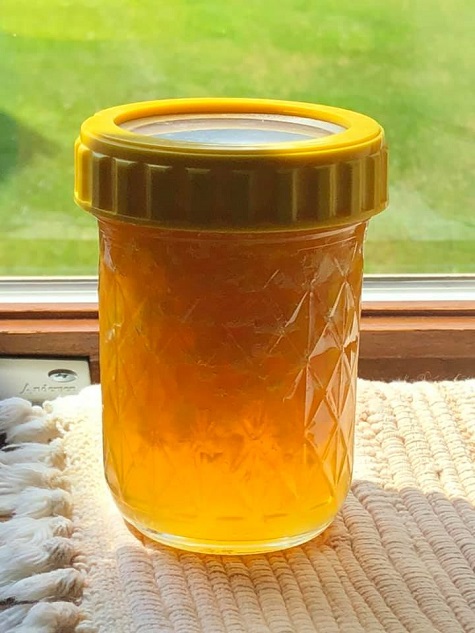 Earlier in the week, I posted some recipes for pumpkin-based soups. Here's another one that uses your Thanksgiving turkey carcass. It has some other veggies in it, too. From
Terroir Seeds.
Or maybe "Terror Seeds" if you use a Jack-o-Lantern instead of a cooking pumpkin or winter squash. Sounds good. I have a turkey carcass now. How about you? And here's a
not-too-sweet casserole
featuring sweet potatoes. Video at the link. I grew sweet potatoes one year. It was an adventure. I got some HUGE ones. And some strange-looking ones. Here are some of the slips, ready to be planted: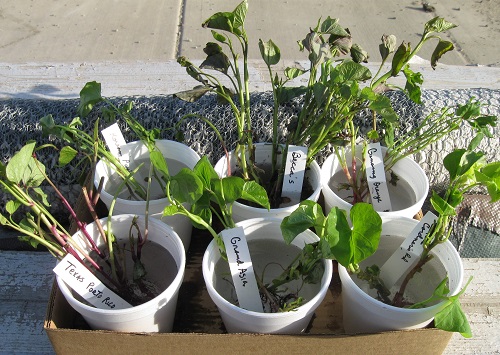 Indoor Gardening
African Violets from
Notsothoreau:
You posted my picture of these when I first got them. One has finally bloomed! "Throw out the radio and take the fiddle down from the wall."
- - Andrew Nelson Lytle*, Tennessee, 1930
*
The South's most gracious man of letters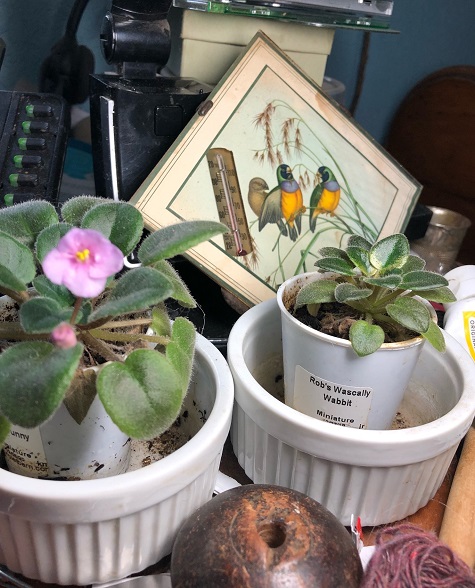 Fun! Like the name on the little one, too. Violets, violins . . . .
Maple Sugar
Nature?
The Icelandverse
If you would like to send information and/or photos for the Saturday Gardening Thread, the address is: ktinthegarden
at that g mail dot com place Include the nic by which you wish to be known when you comment at AoSHQ,
unless you want to remain a lurker.
Posted by: K.T. at
01:01 PM