The Ace of Spades Pet Thread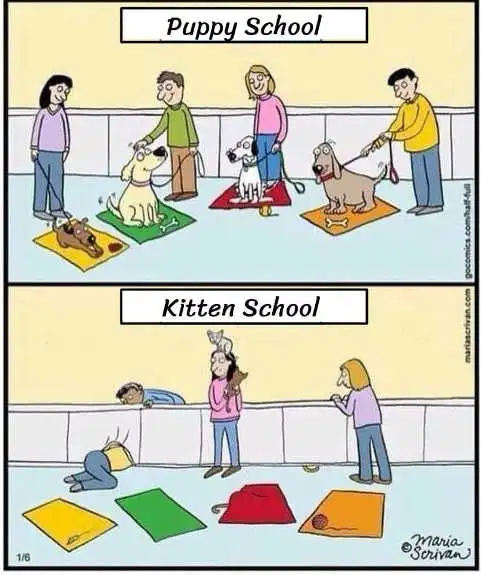 (H/T Miley)
***
Good afternoon and welcome to the almost world famous Ace of Spades Pet Thread. Thank you for stopping by. Kick back and enjoy the world of animals.
***
A Little of This. A Little of That.
It's a little dusty in here. (H/T Jane D'Oh)
Cute! (H/T Tami)
Misanthropic Cat? (H/T mindful webworker guy)
***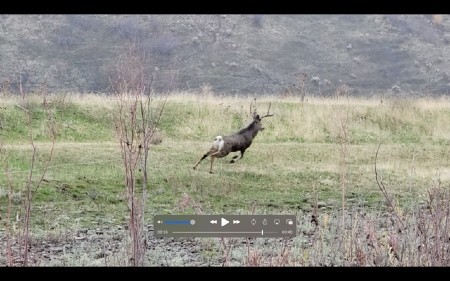 My Brother-in-law ran across a deer stuck on an electric fence. He cut him loose. Great site, thanks! - Johnny
Originally our friend submitted a video. Unfortunately, most videos can't be uploaded to the site. However he was kind enough to submit still photos from the vid.
***
Meet The PetMorons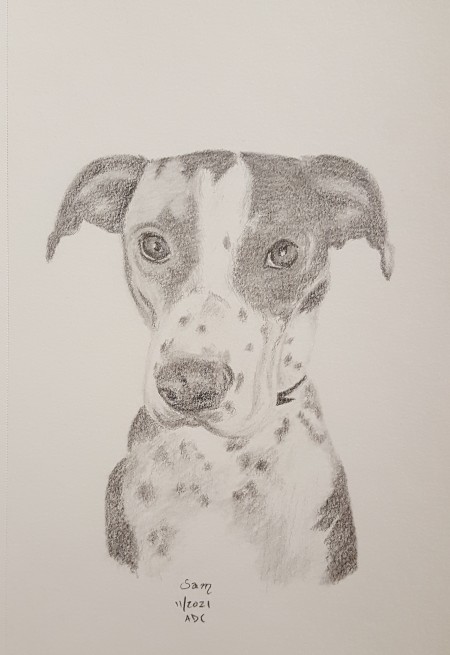 This is Sam, who was featured here a couple weeks ago. I couldn't resist drawing that wonderful face. - Sobek
Thank you again for sharing your artistic skills with us. Wonderful work.
***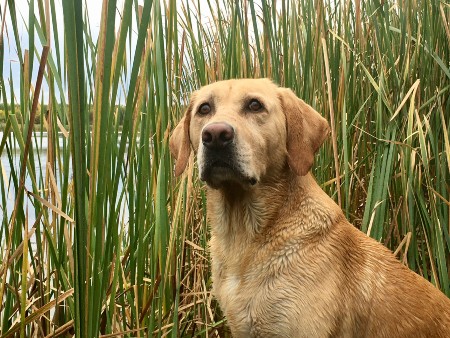 This is Sam I Am, just had his eleventh birthday. He heard a rumour that Dr. Seuss is cancelling some characters and that explains his very concerned expression. He's up in Manitoba, Canada. - Nic not provided
What a handsome dog in his hunting environment. Hopefully that day he had a chance to demonstrate his retrieving skills. Thanks for sharing.
***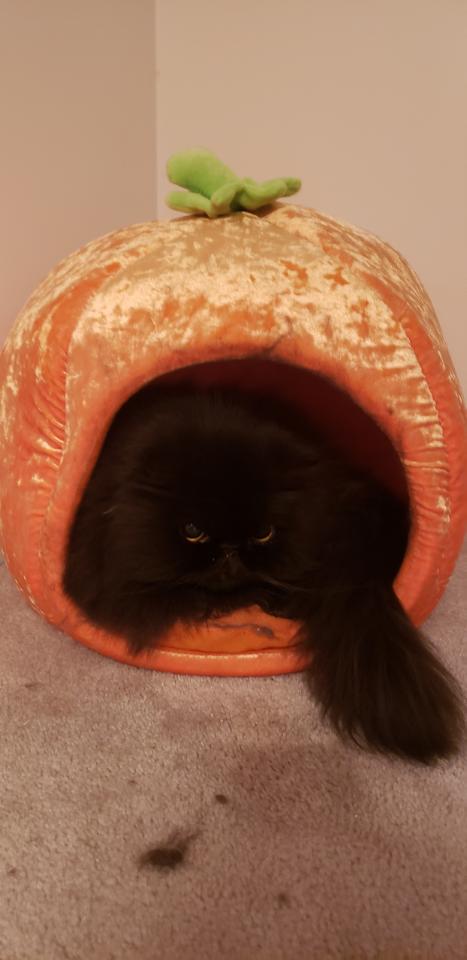 Sadly, Casper has crossed the rainbow bridge. He was 16 and had various health issues, including a bad heart. His little heart finally gave out. - No nic provided
So sorry to hear about your pal's passing. It sounds as if Casper had a good life with you.
***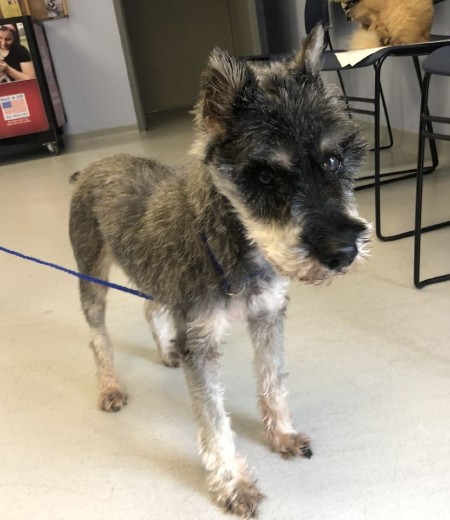 This is Buster our newest addition to Shep's. He's a 10 year old Schnauzer Mini Pincher mix. Mostly Schnauzer. Surrendered by owner because she had to go into a nursing home. He's a very confused little guy right now but he's still very lovable and loves attention. He has a slight heart murmur and arthritis and is partially blind. We are all in love with him. - Jewells
Buster is one lucky dog in a sad situation. It's nice to see him land in your care Jewells.
***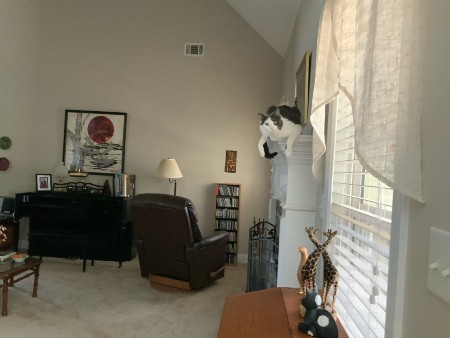 This is my husband's nephew's latest parrot. I don't know a lot about him, except his name is Mango and he's about two years old. The macaws don't mind him but the cockatoos don't like him (which is no surprise). I post as Notsothoreau.
We have posted previous photos of your family's birds. Gorgeous creatures. We appreciate you sending this pic in today.
***
Attached is the last picture of all three of our girls together. Amber passed a bit over a month ago, she is the Rhodesian Ridge Back in the Photo along with Maggy below her. Molly is on the left and has been on the pet thread when she was a puppy. When we moved to Texas our BIL/SIL kept our dogs for over three months when we were looking for a house. Our BIL had a stroke and had problems remembering the dogs names so we came up with color coded names. Amber was Red Dog One, Maggy was Yellow Dog Two and when we got Molly she was dubbed Black Dog three. It worked and he had no issues after that. Red Dog One is missed by all. - No nic provided
So sorry to hear of your loss. The pack mentality truly does miss one of their own. Interesting story on how their names arrived. Hopefully you sharing your story with us eases the pain.
***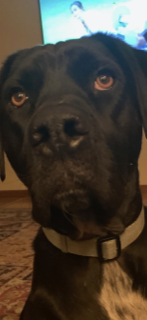 Hi. This is Tucker Carlson. Tucker for short. This is the look I get when he realizes we have a new couch and he's not allowed on it. Look at those eyes. I really wish dogs could talk, because I'm sure I'm getting thoroughly cussed out right now. Aside from his foul language, Tucker is the sweetest and most loving dog I've ever known. I think I'll get the old couch back just so we can snuggle on it again. Thanks for the pet thread. - No nic provided
Tucker is a good looking pooch. From personal experience you can teach a dog what can be a doggeh couch and not. We have a couch they aren't allowed on and a couch which they can use. Thanks for sharing and good luck with your pup. Here's a second submission from Tucker's Mom.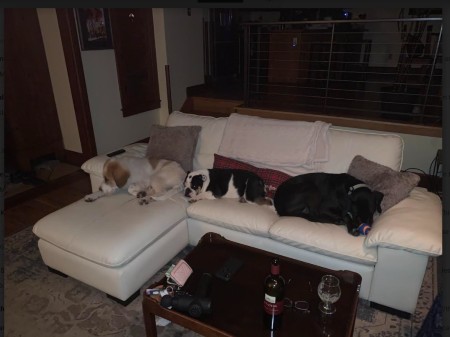 Hello again,
Dottie and Tucker have been on the thread before, but Feryja has not. She's the 40 pound three month old St. Bernard on the end of the couch. She's our daughters new puppy. Super soft and lovely and she's going to be as big as a tank. Happy Thanksgiving everyone. Don't despair, for evil never wins. Dogs rule. Cats drool and beer is good. Lots of love from Dottie, Tucker and Feryja.
***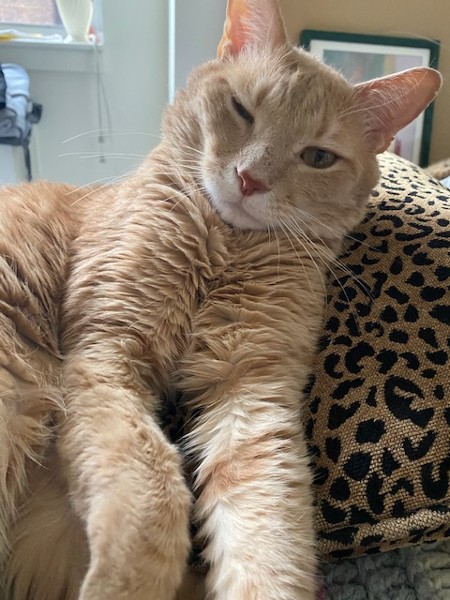 Hello, Longtime lurker, never-time commenter. This is Kevin, AKA KevMonster, AKA the Vanilla Killa. This floppy boy just came in third in the NYC mayoral race, and will probably regroup and try for governor next year. He's a very good boy (most of the time), but like a true New Yorker, he thinks everyone wants to hear his opinions at all hours of the day & night. He's a rescue, originally from Queens, but now living it up in Hell's Kitchen. Love the pet thread & the blog. xo, Kate & Kev
Thank you for coming out of your Lurker home and submitting Kev's photo and story. This particular photo looks like he was a little bit self-indulgent with the Cat Nip.
***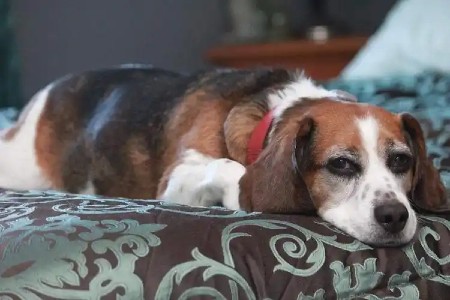 We had to say goodbye to Howdy, this handsome freckle face boy, on Friday. He was almost 15 & he rescued us 12 years ago. He was the best best friend a boy could hope for & he will be missed terribly. Goodbye, Howdy. Good boy. - RobGrogNerd
Condolences on the passing of your family member Howdy. What a tough job to say goodbye to a pet. It sounds like he was well loved and provided much joy over the years.
***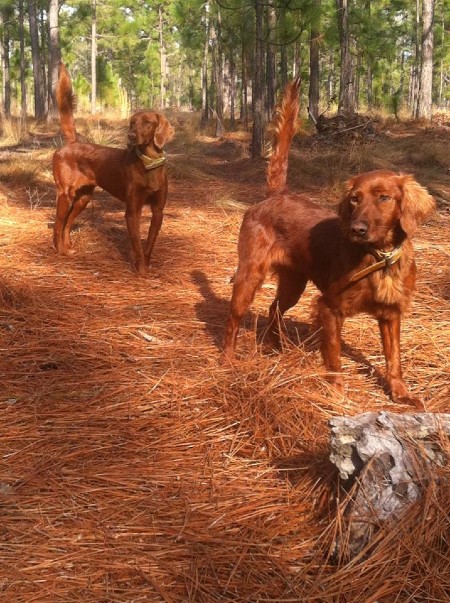 Had been meaning to send some Red Setter pics for a while...but seem to keep getting "Distracted by something shiny" -I Post as "Birddog" and "TJ Strong" at Ace.
Gorgeous dogs, but then again I am some what biased when it comes to Setters. That said, it's nice to see them out hunting. Thanks for sharing with us today.
***
A special Thank You to KT for filling this time slot last Saturday. Thanks to all of you who submitted our links today. And thank you to all who shared their pets with us today. Great content today thanks to you folks. If you have something you wish to share you can reach us here at petmorons at gmail dot com. Don't forget to give us your nic. Until next Saturday, same pet time, same pet channel. Have a great week!
Posted by: Misanthropic Humanitarian at
03:00 PM