Wednesday Overnight Open Thread (11/17/21)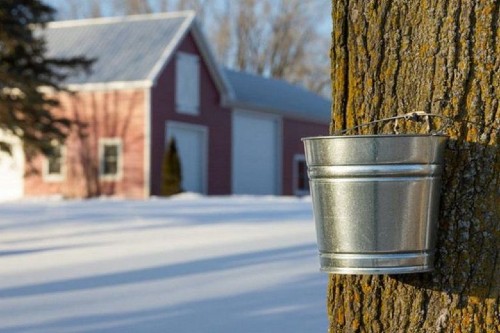 ***
The Quotes of The Day
Quote I "Nothing can bring you peace but yourself." Ralph Waldo Emmerson
Quote II "This is an industry populated by a lot of white men over the age of 55. This group of people overwhelmingly voted for Trump. Some people have talked about aggressive truck drivers cutting them off or not being helpful. So, obviously, the more populated it is with people of color, I think you'll see less of that. How can you encourage people to come and disrupt this space when it seems a bit unwelcoming?" MSNBC Scholar Tiffany Cross
Quote III "That's why I hang on. These people have relied on the store from way before I was even here." Julie Perkins, pharmacist and owner of Batson's Drug Store.
***
Even out of office everything TFG touches turns to shit.
Obama Presidential Center Brings Rising Costs to Low-Income Chicago Residents
As the Obama Presidential Center continues construction near Chicago's South Shore neighborhood, many low-income residents are asking the city for protection over fears that property taxes, insurance, and interest rates will skyrocket as the neighborhood changes to a more upscale area. Many residents of the Woodlawn and South Shore neighborhoods fear being driven out of their homes due to rising rents and house prices as the area changes once the Obama Center opens, the Chicago Tribune reports.
His puppet in the White House is turning everything into shit as well.
***
Dr. Fauci Full of Shit is speechless.
8 Dead, 80 Infected In Fully-Vaccinated Connecticut Nursing Home An outbreak of COVID-19 has terrorized a Connecticut nursing home, leaving eight dead and about 100 infected, according to NBC Connecticut. Geer Village Senior Community in North Canaan, Connecticut, is an independent and assisted living home which experienced a severe outbreaking of the virus. Since Sept. 30, 22 employees and 67 residents have contracted the virus, with eight residents dying from virus-related health issues.
***
Another reason to avoid people.

Eleven-year-old girl who bathed in hot spring diagnosed with gonorrhea: Case study
The girl developed the symptoms after bathing in a busy hot pool at the edge of Italy's Specchio di Venere (Mirror of Venus)
***
Necessity is the mother of invention.
How one airman fixed the Air Force's night vision problem with a 4-cent chunk of plastic Afour-cent chunk of plastic doesn't sound like revolutionary technology, but if put in exactly the right place and exactly the right time, then it can make a world of difference. That's what Air Force Master Sgt. Shannon Fulmer proved this fall when he invented a homemade "helmet mount spacer" that fixes a costly night vision problem in the service.
***
Is there anyone who has a f*cking ounce of brains and/or common sense? Nope. Even the Energy Secretary eats paste.
Nightmare fuel: Energy Secretary Jennifer Granholm sings the praises of banning gasoline in music video that should've been left in the ground Is there a rule written down somewhere that liberals have to be extremely cringe? Because plenty of people on the Right have made us cringe plenty of times, but they're nothing compared to what lefties have put out there. Case in point, this anti-gasoline music video, featuring a special appearance by Energy Secretary Jennifer Granholm:
***
Black bear lives matter.
Perhaps he needed his bear necessities. A screaming 7-Eleven clerk in Olympic Valley, California got a closer wildlife encounter than she desired after a black bear strolled into the store and "used" the hand sanitizer station. A clip of the critter's bizarre convenience store stop boasts 8.1 million views on TikTok as of Tuesday morning. "Oh my goodness, he knows how to open — heeey, stooop!" 7-Eleven employee Rachelle Ducusin, 44, can be heard screaming hysterically at the burly beast in the now-viral clip, which she uploaded to the platform on Sunday. "Stoooop! Shhhhh. Shhhh. Get out!" she continues in a combo shew-and-shriek before bursting into a series of dramatic sobs and empty threats.
***
Of course real meat is better than wanna be meat.
Plant-based burgers often promise protein comparable to their animal-based counterparts, but the way protein is expressed on current nutrition labels—a single generic value expressed in grams—can be misleading. That's because the human body does not use "protein" per se. Instead, it needs essential amino acids, which are present in proteins, but the concentration and digestibility of amino acids are different among protein sources.
To account for these differences, a new standard for protein quality, the digestible indispensable amino acid score (DIAAS), was developed by the U.N.'s Food and Agriculture Organization (FAO) about a decade ago. It specifically focuses on the digestibility of essential amino acids, and aims to put more accurate tools in the hands of nutritionists and food assistance programs the world over.
***
It's always interesting to see what the other side's options are for stopping "Climate Change".
Fortunately, there's another way. It is possible to keep global heating under 1.5 degrees, but it requires that we shift into emergency mode. And it requires us to be honest with ourselves about the reality of what has to change. No fairy tales. First, we have to nationalize the fossil fuel industry and the energy companies, bringing them under public control, just like any other essential service or utility. This will allow us to wind down fossil fuel production and use in line with science-based schedules, without having to constantly fight fossil capital and their propaganda. It also allows us to protect against price chaos, and ration energy to where it's needed most, to keep essential services going. At the same time, we need to scale down less-necessary parts of the economy in order to reduce excess energy demand: SUVs, private jets, commercial air travel, industrial beef, fast fashion, advertising, planned obsolescence, the military industrial complex and so on. We need to focus the economy on what is required for human well-being and ecological stability
***
Some Auto News
Lucid Air named Motor Trend Car of The Year. Yes. Lucid Air.
New York (CNN Business)The Lucid Air, the first model from California-based electric car start-up company Lucid Motors, has been named MotorTrend's 2022 Car of the Year. It's the first time any automaker has won the award with its first car. MotorTrend's panel of judges lauded the Lucid Air for its extraordinary range and efficiency -- some versions can go up to 520 miles on a single charge -- as well as its performance and luxurious interior.
In its announcement, MotorTrend called the Air "the new [electric vehicle] benchmark." The Air's electric motors were developed by Lucid itself. With no space taken up by a gasoline engine, the Air has a large cabin area with ample storage space in the trunk as well as under the hood.
***
The average price of a new car sets a new high.
The average price of a new car is now at a record high, according to vehicle valuation and automotive research company Kelley Blue Book. The average transaction price for new vehicles sold in the U.S. jumped for the seventh straight month in October, reaching a record $46,036 with buyers paying an average of $800 over sticker price. The average selling price reflects an increase of 12.9% - or $5,266 – from one year ago in October 2020 and up 2%, or $910, from September 2021.
***
Hard hitting journalism? Or just a cheap swipe at St. Jude's Hospital?
A series of sharp knocks on his driver's side window startled Jason Burt awake. It was the middle of the night on a Saturday in 2016. Burt was sleeping in his pickup truck in the parking lot of St. Jude Children's Research Hospital in downtown Memphis, Tennessee, where his 5-year-old daughter was being treated for brain cancer. He'd driven more than 500 miles from his home in Central Texas to visit her. A St. Jude security guard peered into the truck and asked Burt what he was doing. Burt explained that his daughter and her mother, his ex-girlfriend, were staying in the hospital's free patient housing. But St. Jude provides housing for only one parent. Burt, a school bus driver making $20,000 a year, told the guard he couldn't afford a hotel. The guard let the exhausted father go back to sleep. St. Jude would do no more to find him a place to stay. "They were aware of the situation," Burt said. "I didn't push anything. I was just grateful she was getting treated and I was doing what I needed to do."
***
It seems like that no one in authority or in the press can say, "I'm wrong and I'm sorry."
***
Yes Hollywood lacks creativity.
Mel Gibson is stepping behind the camera once again, this time to direct the latest — and likely final — installment of the Warner Bros. action franchise Lethal Weapon. The project was put in limbo when director Richard Donner, who'd helmed all the Weapon movies since their inception in 1987, died in July. Donner, at 91, was working on mounting the fifth installment, which has been in development on and off for years, with screenwriters coming and going. Richard Wenk, who wrote the Denzel Washington-starring Equalizer thrillers, wrote the latest draft.
***
***
I wonder how many other "Educators" have this belief and don't express it?
Old Dominion University placed on administrative leave a professor who said in a recent interview that adult sexual attraction to minors is OK as long as it's not acted upon. What are the details?
The Norfolk, Virginia, college made the announcement Tuesday evening, saying the move involving Dr. Allyn Walker — an assistant professor of sociology and criminal justice — was "effective immediately." "Reactions to Dr. Walker's research and book have led to concerns for their safety and that of the campus," the ODU statement read. "Furthermore, the controversy over Dr. Walker's research has disrupted the campus and community environment and is interfering with the institution's mission of teaching and learning."
Look at the crazy shit going on in a small rural school district in Wisconsin.
Kettle Moraine School District won't notify parents if their children are "transitioning".
WAUKESHA, Wis. - Some parents are suing the Kettle Moraine School District over a policy that allows minor students to change their names and gender pronouns at school without parental consent. The lawsuit by two sets of parents was filed by the Wisconsin Institute for Law and Liberty and the Alliance Defending Freedom in Waukesha County Circuit Court Wednesday.
***
The ONT Musical Interlude
As we approach Frank Zappa Month?
Here's a sneak preview of what you may be subjected to.
&&&
Died on this day: 17 Nov 1979
Jethro Tull bass player John Glascock died at the age of 28, as a result of a congenital heart defect. Had also been a member of Chicken Shack. via thisdayinmusic.com
&&&
Born on this day: 17 Nov 1946
English rock musician Martin Barre best known for his work with progressive rock band Jethro Tull from their second album in 1969 to the band's initial dissolution in 2012. via thisdayinmusic.com
***
Two Geniuses. One is a
Genius Award Winner. You get to decide!
Cops: Farting, No Courtesy Flush Led To Jail Attack
Assailant accused roomie of "stinking up the cell"
NOVEMBER 9--A Florida inmate charged with assaulting his roommate told cops that the victim "farts too much stinking up the cell" and fails to "give a courtesy flush" after using their shared toilet, according to an arrest report. Investigators allege that Christopher Callen, 33, pummeled Amado Dominguez-Quevedo, 57, during a confrontation Thursday night inside their cell at the Monroe County Detention Center in Key West. Callen (seen above) has been jailed since his arrest in late-September for failing to register as a sex offender with Florida officials (he was convicted of a sex offense in Colorado in 2012). Dominguez-Quevedo, locked up on $40,000 bond, has been in custody since his February arrest for aggravated battery and indecent exposure
***
Feeling Law & Orderish tonight and perhaps a tad Misanthropic.
Tonight's Feel Good Story of The Day.
PHOENIX — U.S. Marshals shot and killed a fugitive Friday night in Phoenix. The man was wanted in California on murder and rape charges, the federal agency said. Members of a U.S. Marshals Service task force exchanged gunfire with the wanted man near Sky Harbor International Airport, closing down the area for investigation as the fugitive was killed, Fox News reported.
***
Tonight's ONT has been brought to you by Gadgets.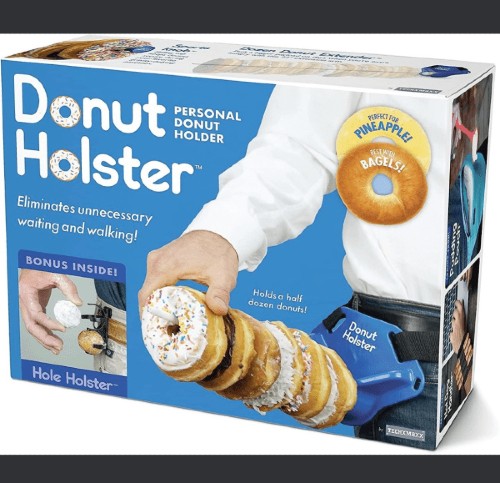 Notice: Posted with permission by the Ace Media Empire and AceCorp, LLC. The ONT is proudly made in the USA without illegal alien labor or Karens.
Posted by: Misanthropic Humanitarian at
10:00 PM
MuNuvians
MeeNuvians
Polls! Polls! Polls!
Frequently Asked Questions
The (Almost) Complete Paul Anka Integrity Kick
Top Top Tens
Greatest Hitjobs
News/Chat