"Boy in a Skirt" Convicted on All Counts in First Trial for Sexual Assault; Still Awaits Trial for His Second Attack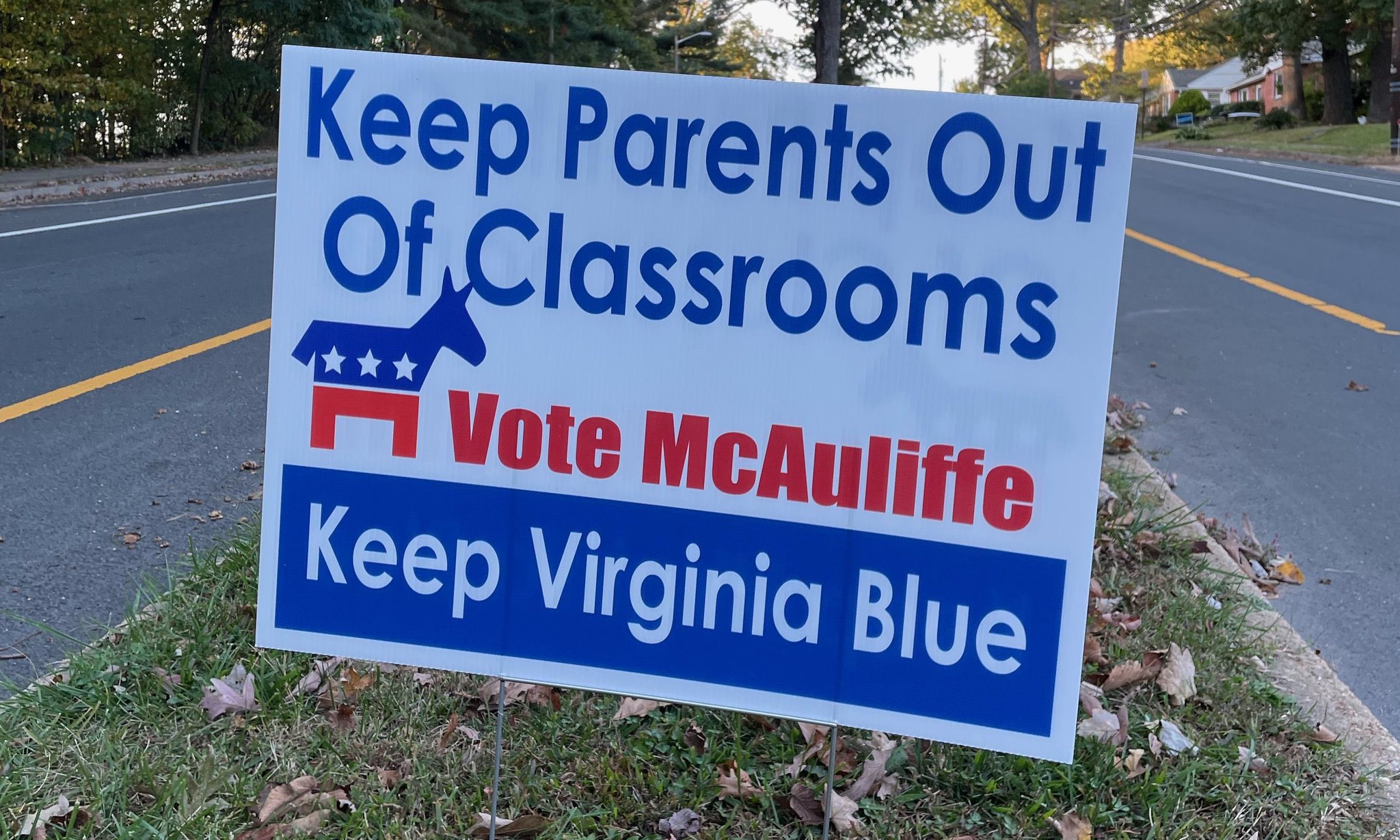 Via Libs of TikTok. That is so infuriating I would bet money it's a false flag thing intended to enrage likely Youngkin voters and drive them to the polls. If so, that's just sauce for the goose --
Terry McAuliffe has been spending money on advertisements designed to look like "news."
Former Gov. Terry McAuliffe has spent nearly $100,000 advertising "fake news" websites on Facebook during the Virginia gubernatorial campaign, Fox News can reveal. The Democrat's advertisements, which have been viewed up to 3.5 million times so far, are hidden on a Facebook page with a similar name to a local news website. The ads link to third-party websites that ostensibly publish local news, but exist to promote Democratic candidates. The websites have been widely described as disinformation and "partisan propaganda."
A McAuliffe-linked power utility -- Dominion Power --
has also been funding fake ads by a fake gun group.
The group purports to be pro-2nd-Amendment and fearful that Youngkin will grab their guns. In fact it's a leftwing front designed to trick gun owners into not voting, and letting the gun-grabbing Democrats win the state.
Dominion Power is one of the biggest utility companies in the state of Virginia, so it's understandable that the executives in charge of the energy giant might want to weigh in on the current race for governor. But while Democrat Terry McAuliffe vowed on the campaign trail not to accept any corporate cash from Dominion, it turns out the company is spending hundreds of thousands of dollars trying to get McAuliffe elected without donating directly to his campaign. Dominion has been funneling piles of cash to a Democrat dark money group that's posing as a conservative outlet upset by Republican candidate Glenn Youngkin's supposed squishiness on the Second Amendment.
Meanwhile, in more bad news for McAuliffe -- although the media tried to report the story as lightly as possible -- a juvenile court
convicts the "boy in a skirt" on all charges of sexual assault.

The teenager accused of sexually assaulting a ninth-grade girl in a Loudoun County, Virginia, high school was found guilty on all charges. The victim was assaulted in a women's restroom at Stone Bridge High School by a male allegedly wearing a skirt. A juvenile court judge found the evidence enough to convict but will hold on sentencing until the convicted teenager, now 15, is tried for another alleged assault at a different high school.
Incredibly, the leftwing propaganda outlet the Washington Post attempted to downplay this girl's violent forcible sodomization by noting, helpfully, that on a prior occasion she had
consented to sexual activity with the "boy in a skirt."
Specifically, the Boy in a Skirt wanted a specific sex act -- sodomy -- and the girl had previously refused. So he just forced her. Incidentally, the girl also has some kind of undisclosed "medical condition" which makes her "physically weak." So it was easy for the boy to "flip [her] over." The Washington Post would never, ever suggest that prior consent makes a girl fair game for violent sexual assault -- but they make a special dispensation for Boys In Skirts now, I guess.
[The Washington Post "journalist's"] tweet about the article generated a backlash online, with conservative comedian Tim Young wrote: "Oh look... the Washington Post victim blames teens who were raped now." Gov. Ron DeSantis' press secretary, Christina Pushaw, wrote: "So what you're saying is 'she asked for it'?"

This new detail may be why the AP claimed the sexual assault was "murky." But they would not claim forcible sodomy on an unwilling 15 year old girl was "murky" if they boy had been an unfashionably "cisgender" boy. I would underscore that the media, Democrats, and trans activists continue to pretend that trans "girls" are attracted to boys so there should be no danger of a trans "girl" in a girl's bathroom or locker room. This is false. Trans "girls" are often -- maybe majority -- attracted to girls. They wear girls' clothes and claim to be "lesbian" -- a girl attracted to a girl, in their mind -- but the trans lobby continues to hope the public mistakenly believes "oh they're all gay anyway, they're not interested in sex with girls." And while the media buries news of this conviction, they also continue covering up for the Loudoun school board's own cover-up, and failure to report sexual assaults as required by the laws of both Virginia and the federal government. The lone conservative on the Loudoun school board is now
demanding the school district superintendent resign for concealing multiple sexual assaults since 2018.
She asked to bring oxygen to work -- they fired her instead
Dems confront flagging momentum for $1T-plus deal A member of the Loudoun County School Board in Virginia has joined concerned parents and students in calling for the resignation of Superintendent Scott Ziegler in the wake of an email that surfaced last week. In an exclusive statement to Fox News, John Beatty, the Catoctin District member of the board, accused Ziegler of "withholding information for political gain" when it came to an alleged sexual assault against a female student in a girls restroom on May 28.
Students in a Loudoun county high school staged a group walk-out of the school to protest the school board's cover-up of sexual assaults. Note that while the media generally enjoys publicizing politically-charged walk-outs, the national media isn't telling the country about
this
one. Because the students were protesting the cover-up of sexual assaults -- "We had a r4pist in the school!
Why didn't anyone tell us?!"
they yell in the clip below.