Quick Hits
Judge in Kyle Rittenhouse case properly rules that while Rittenhouse's defense team is permitted to call the rioters and looters "rioters and looters," the prosecution is not permitted to call them "victims." Which I guess is the entire question for the jury.
Fox News:
Kyle Rittenhouse's legal team can brand the men shot by the teen in Kenosha, Wis., as "rioters" and "looters" when his murder trial starts next week -- but prosecutors can't call them "victims," the judge has ruled. In a pre-trial hearing Monday, Wisconsin Circuit Judge Bruce Schroeder overturned a motion to bar the teen's attorneys from using such terms while trying to prove his triple shooting in August last year was justified self-defense. If prosecutors can try to portray Rittenhouse as "a cold-blooded killer," then his defense should be free to "call someone a rioter," the judge said, according to a Kenosha News court report.
The left is freaking out. One commentator noted that those inside the leftwing corporate media bubble simply have never been told, ever, that the antifa rioters were chasing Rittenhouse down the street with a gun, and in fact the gun was aimed at Rittenhouse when he fired a lethal shot of his own in inarguable self-defense. When they learn this, it won't change anything. They'll just adjust their religious doctrines to explain why leftist paramilitary terrorists are allowed to chase down a man in a street, firing a gun at him, but also why that man is not allowed to fire in response.
Biden has rewarded the president of the National School Board Association -- the one who actually signed the letter calling parents "domestic terrorists" (and who presumably colluded with the White House before hand on what their sham, pretextual letter would say) -- by promoting her to a
top position in the Department of Education.
The Department of Education appointed the president of the National School Boards Association (NSBA) to a federal board overseeing student progress, despite a controversial letter the organization sent urging the Biden administration to investigate opposition to school boards. Earlier this month, Viola Garcia was appointed by Secretary of Education Miguel Cardona to the National Assessment Governing Board (NAGB), which has oversight over the National Assessment of Educational Progress (NAEP). ... Garcia signed the Sept. 29 letter asking the Biden administration to review threats and violence against education administrators and schools to determine if they violate the Patriot Act and hate crime laws.
As in the case of serial perjurer and corrupt cop Andrew McCabe, the DNC Deep State makes sure its corrupt operators always get paid off -- with your money.
Oh and looky here -- Biden has appointed a defender of 2020's election irregularities to a position overseeing election security.
Both Not the Bee and PJMedia were locked out of their Twitter accounts for stating the fact that Rachel Levin is not "the first female four-star admiral" for the simple reason that he is a man.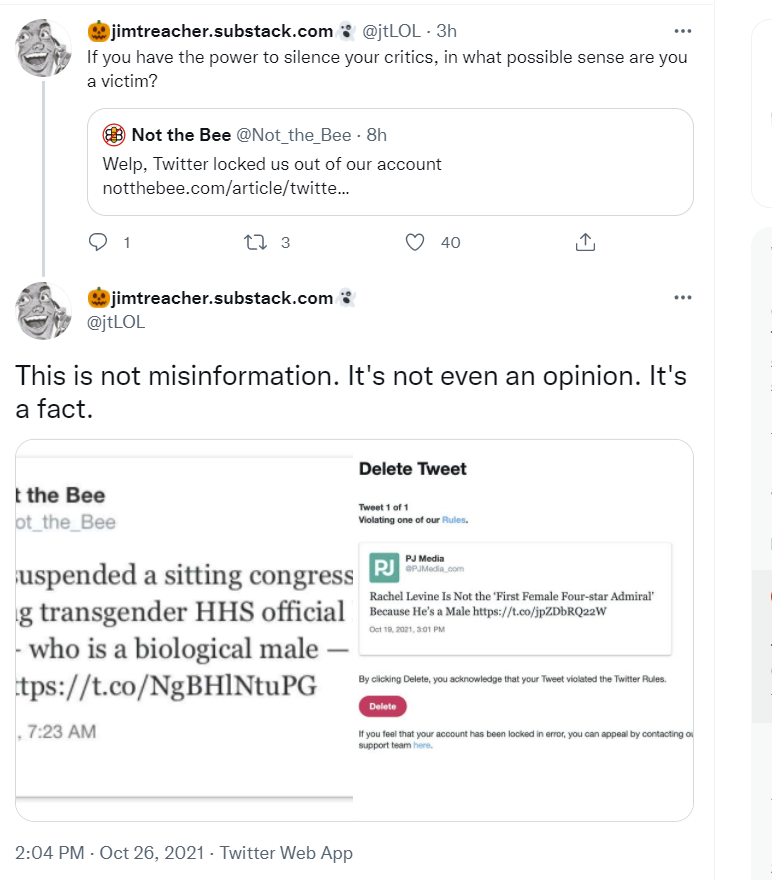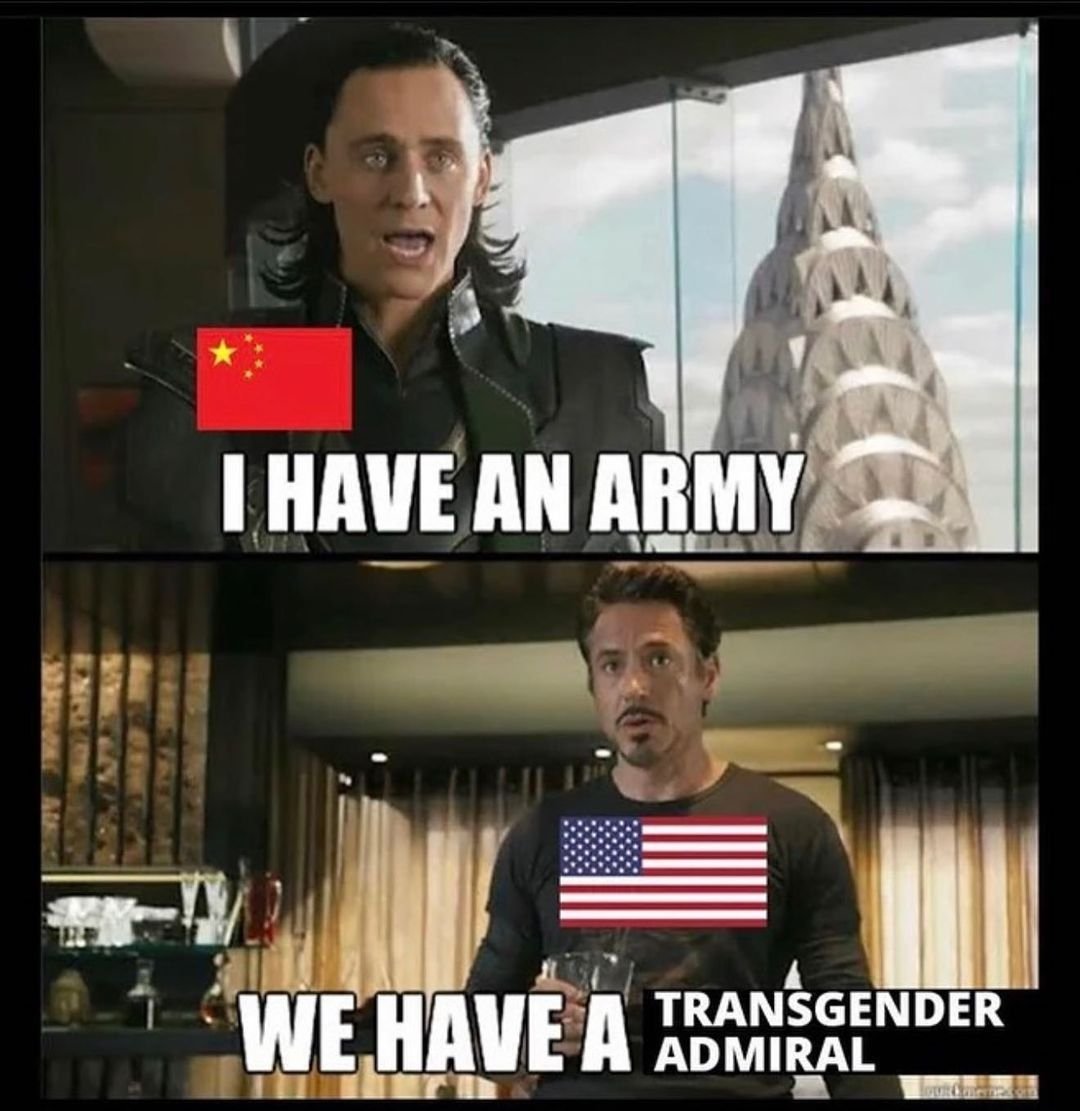 The only good thing here is watching Feminist Karens seethe that
men
have c***-punted them out of the position they were seeking atop the Oppression Hierarchy Pyramid. The Independent Women Voters forum attempted to run an ad in Virginia, in the 11pm hour, showing the sexually explicit How to Have Underage Gay Sex Handbook (official title: "Gender Queer") but the ad was rejected for being too sexually explicit. Even though they blurred out the penises (going into the mouths of underaged boys). The actual book being peddled to 14 year olds in school does not blur the penises out.
Content warning for some of the pictures in the link.
So you can show this Baby's First Blowjob Instruction Manual cartoon book to kids, but you can't show fuzzed-out images to
adults
during the adult hour of 11pm. Ethan Van Sciver and Ya Boi Zach always point out that these Woke, Leftwing Librarians let publishers know that they will use state money to fill libraries with leftwing identity-politics and sexual material. The sales can't be vast, but the comic book industry is tiny: guaranteed sales of, say, 3000 or 4000 is enough to make a book profitable. Any sales you make beyond the Leftwing Pervert Librarian Market is just gravy.