Sunday Overnight Open Thread (10/24/21)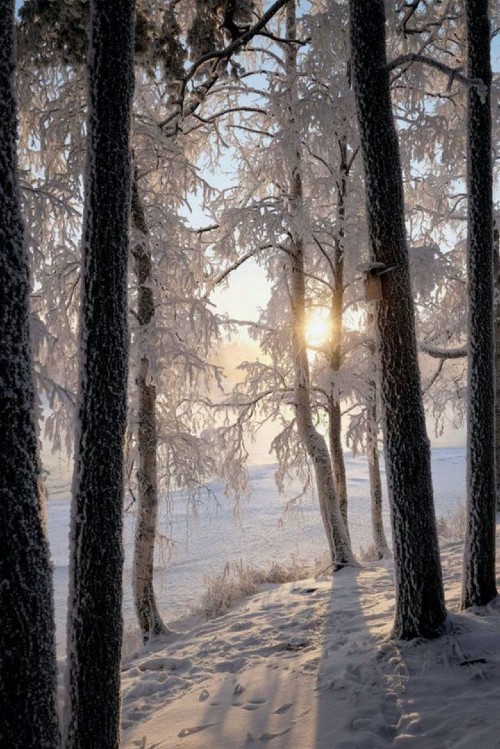 ***
The Quotes of The Day
Quote I "This is extremely concerning. The ship and containers are very close to Victoria, BC, and a big storm is forecast to hit tonight. We … are worried this may be yet another environmental disaster," David Boudinot, president of Surfrider Foundation Canada, an environmental group
Quote II "You never let the muzzle of a weapon cover something you don't intend to destroy." Bryan Carpenter
Quote III "I do not have an accounting of what the Chinese may have done, and I am fully in favor of any further investigation of what went on in China. However, I will repeat again — the NIH and NIAID categorically has not funded gain-of-function research to be conducted in the Wuhan Institute of Virology," Anthony Fauci
***
This is a stunning decision.
Illinois State Supreme Court rules 6-0 in favor of gun rights in Cook County (Chicago).

The Illinois Supreme Court ruled on Oct. 21 that two taxes on guns and ammunition in Cook County violate the state's constitution because they affect law-abiding citizens' Second Amendment right to acquire firearms for self-defense.
Supreme Court Justice Mary Jane Theis wrote in a 6–0 decision that the taxes violate the constitution's uniformity clause, while also pointing out that the revenue from the generated tax isn't directed toward funds or programs that reduce gun violence. "While the taxes do not directly burden a law-abiding citizen's right to use a firearm for self-defense, they do directly burden a law-abiding citizen's right to acquire a firearm and the necessary ammunition for self-defense," Theis wrote in a 14-page opinion (pdf) filed on Thursday. "Under the plain language of the ordinances, the revenue generated from the firearm tax is not directed to any fund or program specifically related to curbing the cost of gun violence," she noted. "Additionally, nothing in the ordinance indicates that the proceeds generated from the ammunition tax must be specifically directed to initiatives aimed at reducing gun violence."
***
When whips are outlawed only outlaws will have whips, at least in downtown Reno, NV.
The Reno City Council voted to ban the possession and use of whips without a permit in downtown Reno on Wednesday. Councilwoman Jenny Brekhus, who said she was not present when the ordinance was introduced, was the only no vote. Brekhus said that she wants the ordinance applied city-wide and expressed concern that as is, the ban targets certain demographics. City attorney Karl Hall explained that the ordinance is restricted to the downtown area because complaints to the police were concentrated in that area. He added that there may be areas outside of downtown where whips may be useful
***
Add one more thing I'm guilty of to my rap sheet.
Middlebury hires counseling director who claims 'whiteness' is the cause of 'psychic suffering'
Last month, Middlebury College hired Alberto Soto to serve as its Director of Counseling. In an interview Soto told The Middlebury Campus that "source of all our psychic suffering," are "whiteness, heteronormativity," and "patriarchal systems". "The body and mind cannot be healed solely by self-care and focusing on surviving," Soto told the student newspaper. "At some point we must address and identify the source of all our psychic suffering, which is whiteness, heteronormativity, patriarchal systems, etc." Soto earned his PhD in psychology at Brigham Young University, a conservative, Mormon institution.
***
I'm sorry fans of baseball, I just never got into that sport.
But I find the World Series being played in the State of Georgia pretty damn satisfying.
ATLANTA — Atlanta is still seething that Major League Baseball stripped the All-Star Game away from their beloved city this summer. Well, politics or not, there's absolutely nothing MLB can do to stop Atlanta now. Atlanta will host the World Series for the first time since 1999. The Braves knocked off the defending champion Los Angeles Dodgers, 4-2, winning the National League pennant Saturday night.
***
An urban outdoorsman explains his lifestyle. YouTube video.
***
Repeat after me says Terry McAuliffe:
Donald Trump was not reelected and Stacey Abrams is the governor of Georgia.
Virginia Democratic gubernatorial candidate Terry McAuliffe claimed that Stacey Abrams should be the governor of Georgia, accusing Brian Kemp (who ran for governor while also serving as secretary of state) of having "disenfranchised" more than 1 million Georgia voters in the state's 2018 gubernatorial election. "She would be the governor of Georgia today had the governor of Georgia not disenfranchised 1.4 million Georgia voters before the election," McAuliffe said as he introduced Abrams at a campaign event on Sunday. "That's what happened to Stacey Abrams. They took the votes away."
***
Not content to use Beagles for experiments. Now monkeys.
Is Tony Fauci related to Joseph Mengele?
NIH Funds 'Toxic Brain Injection' Monkey Experiments, Holes Drilled Into Skulls, Devices Implanted Into Brains – REPORT
Millions in taxpayer dollars are allegedly used for disturbing monkey experiments funded by the NIH
But keep wearing your masks.
***
Twitter is once again using the suspension hammer for politically incorrect tweets.
Reps Greene and Banks censored by Twitter for saying Rachel Levine is a 'man'
Reps. Jim Banks and Marjorie Taylor Greene spoke up for women when they said that claims Levine is the "first female" in this post is a detriment for the furtherance of women's equal rights.
Levine is not a woman.
***
Let's Go Brandon!
VIDEO: 'F*ck Joe Biden' Comes Through Loud and Clear During Ole Miss-LSU Game The sports/political sensation that is sweeping the nation swept through Oxford, Mississippi, this weekend as chants of "F*ck Joe Biden" rang out from the Rebel faithful. Ole Miss won on the field and in the stands, as their fans belted out what has become a common chant at college football games this year.
***
The Hodge Twins,
NSFW-Language
take a look at the NJ Governor. What a delightful man.
***
The ONT Musical Interlude
Born on this day:October 24th, 1936 - Bill Wyman
Bill Wyman, bass, The Rolling Stones (1969 UK & US No.1 single 'Honky Tonk Women', and over 30 Top 40 UK & US singles and albums. Quit The Stones in 1993, 1981 UK solo No.14 'Je Suis Un Rock Star'). Now tours with his backing band, The Rhythm Kings, which has featured Albert Lee and Georgie Fame. via thisdayinmusic.com
AND
Born on this day: October 24, 1948 - Dale Griffin
English drummer Dale Griffin, Mott The Hoople, best known for classic tracks 'Roll Away The Stone' and 'All The Young Dudes'. The band who made eight albums during their five-and-a-half year existence, reformed to mark their 40th anniversary in 2009 - but Griffin was too ill to take part. Griffin also produced numerous BBC Radio 1 John Peel sessions from 1981 to 1994 including the first professional recording session for Pulp in 1981. Griffin died on 17 January 2016. via thisdayinmusic.com
***
Genius Award Winner and Tonight's Feel Good Story of The Day all wrapped into one story.

A woman accused of participating in a drive-by shooting spree the morning of Sept. 30 died last week in a local hospital from the effects of a drug overdose she suffered in jail, Santa Fe police confirmed Monday. Officers learned during their investigation Brianna Romero, 20, died Oct. 10 at Presbyterian Santa Fe Medical Center, Deputy Chief Paul Joye said. Romero was one of three people arrested in the shooting, which damaged several apartment buildings and vehicles on Jaguar Drive and led to lockdowns at Capital High and other nearby schools. She and her sister, Deavonne Romero, 23, and 16-year-old Elijah Gallegos were charged with over a dozen felonies. After the arrests, Deavonne Romero was booked in the Santa Fe County jail, and Gallegos was sent to the San Juan County juvenile detention facility. But Brianna Romero was taken to Presbyterian Santa Fe Medical Center for treatment of an opioid overdose. It would be the first of two overdoses she experienced while in custody. After her arrest around 11 a.m. Sept. 30, Brianna Romero was placed in a holding cell at the Santa Fe Police Department's headquarters on Camino Entrada, Joye said. Just after 12:30 p.m., he said, she was found unresponsive in her cell. Officers attempted lifesaving measures, including the administration of the anti-overdose drug naloxone, until emergency medical responders arrived, police reports say. Doctors at Presbyterian later discovered a bag of pills, which investigators suspected to be fentanyl, in a body cavity. Romero was released from the hospital at 5:45 p.m. that day after doctors provided medical clearance for her incarceration. She was booked into the jail two hours later, records show. The next morning, a guard found her unresponsive in her cell "approximately 20 minutes" after a previous guard check. She was taken to Presbyterian a second time and again was "revived with Narcan," a Santa Fe County Sheriff's Office report says. But she was still suffering from cardiac events. A doctor found a bag with "clear crystals" in a body cavity.
***
Even I know it's not ice fishing season here in the Frozen Tundra.
Genius Award Winner.
Truck Goes Through 'Ice' In Barron County In DWI, Sheriff's Dept. Reports
***
An unlikely friendship is
Tonight's Feel Good Story of The Day.
'You Are The Best Part Of My Day!' Girl With Special Needs Forms Friendship With Sanitation Worker A little girl with special needs in Vestavia Hills, Alabama, can't wait for the garbage truck to pull up to her home. Inside is one of her favorite people.
***
Weekly commenter stats for week of 10-24-2021

Top 10 commenters:
1 [568 comments] 'TheJamesMadison, in the 30s with John Ford' [80.20 posts/day]
2 [462 comments] 'Joe Mannix (Not a cop!)'
3 [458 comments] 'qdpsteve'
4 [457 comments] 'rickb223'
5 [367 comments] 'Skip '
6 [294 comments] 'Cat Ass Trophy'
7 [291 comments] 'Wolfus Aurelius'
8 [285 comments] 'Tonypete'
9 [283 comments] 'Warai-otoko '
10 [282 comments] 'jim (in Kalifornia)' Top 10 sockpuppeteers:
1 [83 names] 'Miklos von und zu Hapsburgistan' [11.72 unique names/day]
2 [72 names] 'Count de Monet, IF, Unvaccinated Kulak-American'
3 [65 names] 'OrangeEnt'
4 [52 names] 'Duncanthrax'
5 [51 names] 'Helena Handbasket'
6 [50 names] '18-1'
7 [41 names] 'Cicero (@cicero43)'
8 [34 names] 'The ARC of History!'
9 [31 names] 'Notorious BFD'
10 [27 names] 'Joe Mannix (Not a cop!)'
***
Tonight's ONT has been brought to you by The Call of Nature.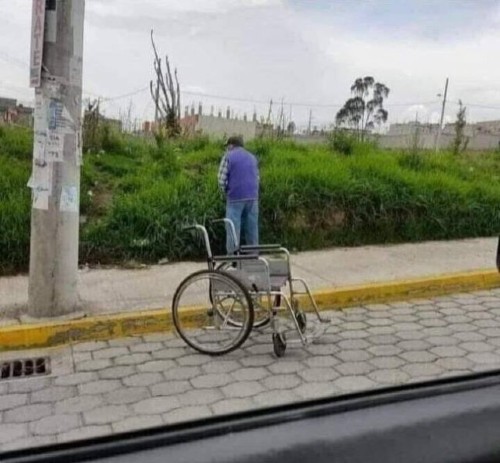 Notice: Posted with permission by the Ace Media Empire and AceCorp, LLC. Contrary to popular belief, there is no more credit at the liquor store.
Posted by: Misanthropic Humanitarian at
09:55 PM