Wednesday Overnight Open Thread (10/20/23)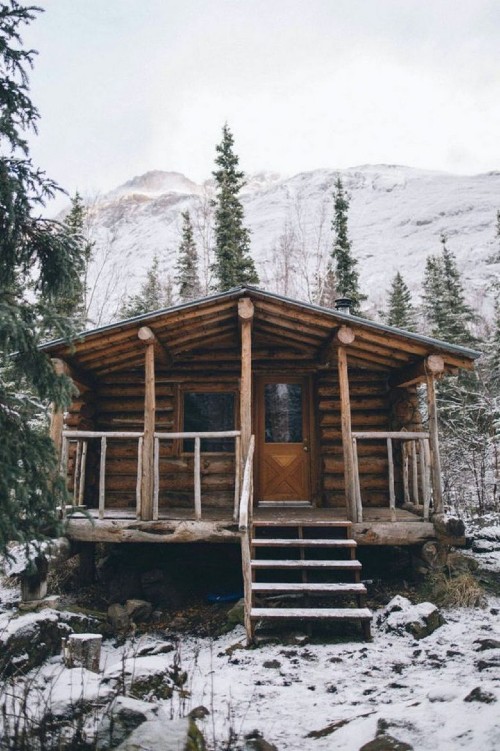 ***
The Quotes of The Day
Quote I "At the end of the day, we'd like to be able to put our children through college, be able to afford the things that these people can afford on the other side." Keith Chada, a committeeman for the UAW
Quote II "I made a mistake, one I sincerely regret and take responsibility for. During my suspension, I will continue to participate in counseling to help me make better decisions in the future." NHL Player Evander Kane
Quote III First, right upfront, I screwed up the internal communication — and I don't mean just mechanically. I feel I should've made sure to recognize that a group of our employees was hurting very badly from the decision made, and I should've recognized upfront before going into a rationalization of anything the pain they were going through. I say that because I respect them deeply, and I love the contribution they have at Netflix. They were hurting, and I should've recognized that first. Netflix co-CEO Ted Sarandos
Quote IV "If this thing is just about protecting people and protecting the public health, why does CNN have to lie about Joe Rogan taking 'horse dewormer,' or why does the Rolling Stone have to willfully misrepresent my position on the vaccine or COVID? NBA forward Jonathan Isaac
***
BREAKING: Trump Announces New Social Media Site 'TRUTH Social' To Launch Early 2022
***
So is Kamala "The San Francisco Headhunter" Harris rubbing here hands in glee?
Uncle Paste Eater Joe Biden certainly appears to be failing rapidly.
Democrat President Joe Biden stated on Wednesday that he was Vice President of the United States "for 36 years," and that he took the Amtrak home "every day" to see his family after they were killed in a drunk driving accident in 1972. Biden made the remarks during a trip to Scranton, Pennsylvania to pitch his failing economic agenda to the general public. Scranton is where Biden was born, and has been a recurring locale for the former Democrat Vice president to return to for media photo ops. Unfortunately, it does not appear that Biden's words will reverse his flagging approval ratings.
***
Falling into tonight's oh FFS category:
Reason #3,756 why governments are hated.
A British bakery has been forced to pull its top-selling cookies from the market, after regulators informed the owner that the sprinkles are illegal. The U.S.-made sprinkles contain a coloring that's legal for some uses — but not for sprinkling. Rich Myers, owner of the Get Baked bakery in Leeds, disclosed the recent setback on Facebook, where his updates on what he calls Sprinklegate have been defined by frank talk and the occasional heartfelt profanity. He says the decision is a huge deal for his business and also "very f***ing annoying."
***
Kids need to be able to be kids. And that includes being outside without parental helicoptoring supervision.
'Let Them Be Kids!' Is 'Free-Range' Parenting the Key to Healthier, Happier Children?
Now more than ever, children are cooped up indoors and monitored 24/7. But how can they build confidence and social skills if adults never let them out of their sight?
***
I really don't feel bad about not having these new fangled gadgets in my home.
LISTEN UP I found Amazon folder with THOUSANDS of audio recordings from my home gadgets A WOMAN has been shocked to discover just how much data Amazon has collected about her. She posted a viral TikTok video explaining how she requested to see the data but wasn't expecting to receive so much.
***
A key requirement to being a Biden Administration Official is never having taken a basic economics course.
Rating firm Moody's said Wednesday that the supply chain issues plaguing America will likely not subside any time soon, and shortages, higher transportation costs and higher prices will ripple through the economy. But Buttigieg found a sunny side in all that when he popped in for a chat on "The View."
Completing this poll entitles you to The Western Journal news updates free of charge. You may opt out at anytime. You also agree to our Privacy Policy and Terms of Use.
"Americans have more money in their pockets compared to a year ago," Buttigieg said, according to ABC News. "Where they used to maybe spend it on going to shows or travel, they've been more likely to spend it on things, which is why actually we have a record number of goods coming through our ports."
More money? Not with the costs of gasoline and LP Gas, to name just a couple of items that have sky rocketed since Biden started to reside in the White House.
***
There needs to be more Gabe Eltaebs.
A comic book colorist says he is fed up with the left turn at DC Comics and he is quitting over the latest left-wing change to the Superman character. "What really pissed me off was saying truth, justice, and a better world. F*** that it was Truth, Justice, and the American way," said Eltaeb. He was referring to the announcement from the publisher of Superman comics that they would be dropping "the American way" from the character's motto for the much far less nationalistic, "a better world."
***
What is a health problem?
In NYC subjective attitudes are now. Racism is a public health crisis.
Racism is now officially a public health crisis in New York City. Monday, the city's Board of Health passed a resolution recognizing the impact of racism on people's health during the pandemic, which magnified inequities in communities of color.
***
Well she seems nice.
President Joe Biden's nominee for a top Treasury Department post had harsh words for the financial services sector, calling it an "a**hole industry," in a Canadian documentary.
"The financial services industry, in my view, and I don't think I'm alone here, is the quintessential a**hole industry," Saule Omarova, Cornell University law professor and Biden nominee for comptroller of the currency, said in the documentary titled "Assholes: A Theory," Fox News first reported.
Just another over educated faculty lounge occupier. Her real world knowledge is nil to say the least.
***
Nazis and Stasi all rolled into one creature.
Colleges are now paying students to be Kung Flu vaccination snitches.
"Student Health Ambassadors" are prowling their school grounds, on the lookout for those filthy, science-embracing guttersnipes who dare to wander campus without a mask or walk closer to friends than social-distancing Nazis prefer (even though scientists have determined that social distancing was, in part, based on outdated science). The University of California, Los Angeles (UCLA) seems especially Stalin-like in their crackdown. Their Student Health Ambassadors KGB kids have a "whistleblower hotline" for students to squeal on their non-compliant friends as well as university staff. They will ask for "papers please" to see if students have filled out their daily clearance forms, which are required for students and faculty before walking onto campus
***
The ONT Musical Interlude
On this day: 20 Oct 1977
Ronnie Van Zant, Steve Gaines and Cassie Gaines from Lynyrd Skynyrd were all killed along with manager Dean Kilpatrick when their rented plane ran out of fuel and crashed into a densely wooded thicket in the middle of a swamp in Gillsburg, Mississippi. The crash seriously injured the rest of the band and crew who were due to play at Louisiana University that evening. via thisdayinmusic.com
&&&
Born on this day: 20 Oct 1950
Tom Petty, American singer and songwriter. He was the frontman of Tom Petty and the Heartbreakers and was a founding member of the late 1980s supergroup the Traveling Wilburys and Mudcrutch. Tom Petty and the Heartbreakers had the 1977 single 'American Girl', the 1989 UK No.28 single 'I Won't Back Down', and the 1991 UK No.3 album 'Into The Great Wide Open'. With the Traveling Wilburys, the 1988 UK No. 21 single 'Handle With Care'. Petty has also released a string of solo albums, and Throughout his career and has sold over 60 million albums. Petty died on 2 October 2017. via thisdayinmusic.com
***
I'm sure there was some logical explanation for tonight's
Genius Award Winner.
KREM, a local news station in Spokane, Washington aired a pornographic clip during its Sunday broadcast at 6 p.m. at the weekend. Meteorologist Michelle Boss was giving a weather update on the BCS affiliated station when the clip was shown over her right shoulder.
***
I have a warm and fuzzy feeling. Oh it must be time for
Tonight's Feel Good Story of The Day.
Four people were injured after a fight at a Pennsylvania shopping mall escalated into a shooting this past weekend, but it could have been much worse were it not for the quick action taken by an armed citizen. According to witnesses inside Lancaster's Park City Center on Sunday afternoon, the incident started with a couple of guys jawing at each other before the confrontation turned physical.
***
Tonight's ONT has been brought you by Appliance Sales Force.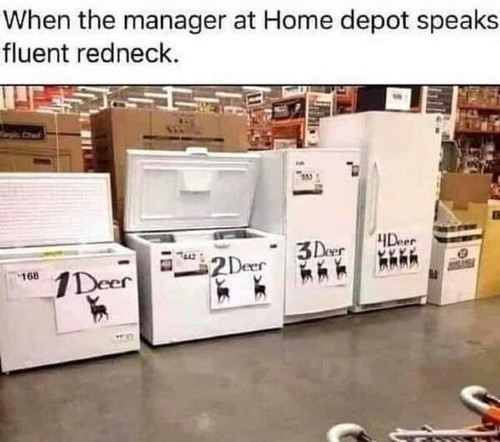 Notice: Posted with permission by the Ace Media Empire and AceCorp, LLC. Proudly made in the USA with the aid of genetically modified caffeine and chocolate chip cookies.
Posted by: Misanthropic Humanitarian at
09:40 PM
MuNuvians
MeeNuvians
Polls! Polls! Polls!
Frequently Asked Questions
The (Almost) Complete Paul Anka Integrity Kick
Top Top Tens
Greatest Hitjobs
News/Chat