What qualifies as "social-emotional learning"?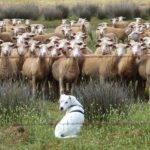 He who controls the language controls the masses. Saul Alinsky, Rules for Radicals
I was reminded of this quote by
Grace on Twitter,
who provided several examples of language-warping which could lead to really serious consequences. She also said:
Refuse their vocab. It's modern day spell-casting. Make them agree with you to define terms or don't have the 'conversation.'
This advice reflects her own experience in "the fire", when "woke" employees of the non-profit she and her husband started attempted to wrest control of the nonprofit organization from them by accusing them of racist abuse of the people they were helping. She prevailed in that situation partly by taking her own advice above. But in politics, there is a second problem, which is getting them to a place where they reveal what they mean by their language, instead of just clamming up. This brings us to Ace's big stories from yesterday:
Emails Reveal that National School Board Association Colluded With White House To Draft That Letter Demanding the DOJ Treat Concerned Parents as "Domestic Terrorists"
New reporting suggests that the National School Board Association colluded with the Biden White House regarding their letter demanding that the FBI treat critics of leftwing schoolboards as potential domestic terrorists.
This is key:
The left-wing education company co-founded by Merrick Garland's son-in-law used a training session for teachers focused on "systemic racism," recommending an article that referred to Trump rally-goers as "examples of white supremacy" akin to the Ku Klux Klan. Panorama Education, co-founded by Xan Tanner, who is the group's president, claims it has made its way into thousands of schools in the U.S., selling race-focused student and teacher surveys and conducting training on systemic racism and oppression, white supremacy, unconscious or implicit bias, and intersectionality, all under the rubric of "Social-Emotional Learning." The company makes it clear that "SEL" is just a "vehicle" for achieving its goals related to "equity."
Social-emotional learning.
And there's this: Luke Rosiak: The Loudoun County School Board
Knew All About the Sexual Assault In Their Schools' Bathroom;
They Were Informed Of It The Day They Happened
But they lied about when asked by the father of the girl who'd been r4ped.
Garland did not do well when questioned about this case. Learning to deal with people like the father of a girl who has been r4ped, used as an example of a domestic terrorist in a letter you received, is not his idea of "social-emotional learning". Apparently. Bits of positive news:
17 state AGs
have condemned the DOJ targeting of school board meetings. (old news) And FINALLY, the National School Board Association
has apologized for their letter.
(new news).
So, what qualifies as "social-emotional learning"?
Many local and state school boards require teaching children something along these lines. But what does it mean? As Grace says,
Make them agree with you to define terms
You are in a position to force the conversation.
Remember that.
What does your school board think social emotional learning is?
Getting along with the kids in your first grade class?
Maybe. If you send the details to Panorama. Along with a description of your interactions with your family.
Civics?
No. Social activism for leftist organizations? Probably.
Does child pornography qualify?
Yes!
Librarians agree!
Here,
a purchased, copyrighted SEL program teaches 13 year old kids how to have a variety of sexual experiences, and to become
enthusiastic blabbermouths
about those experiences.
Know any kids? You may wish to investigate what they are being taught.
by Merrick Garland's son-in-law and others in similar businesses which contract with school districts. The schools themselves should not be free from scrutiny. As an aside, the
United States Conference of Mayors
has released a detailed position piece in support of teaching critical race theory in K-12 schools. Also,
How did we get to a place where the President, Attorney General and National School Board Association work together to label parents at school board meetings as "domestic terrorists"?
Braenyard had a clue last week:
"No one worried about the weaponization of government." So, we went right from the nefarious legacy of John Brennan (who lied under oath to Congress twice), James Clapper (who lied under oath to Congress once), James Comey (who leaked confidential presidential memos), Andrew McCabe (who gave false testimony to federal investigators), Lisa Page (who was fired from the special counsel's legal team for various unprofessional conduct), Peter Strzok (about whom there is not enough space to detail his transgressions), and the now convicted felon Kevin Clinesmith onto the next round of impeachments.
They feel impervious to consequences. With good reason. From Not the Bee, Watch the President of the United States
mock the word "Freedom".
Not Kaboom!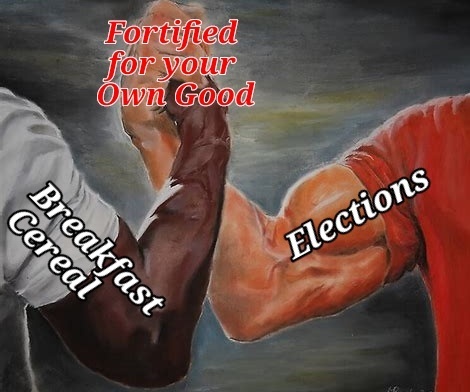 Music and Dance
Paso Doble
Hope you have something nice planned for the weekend.
This is the Thread before the Gardening Thread.
Serving your mid-day open thread needs
Posted by: K.T. at
11:25 AM