Food Thread: Autolyse For The Win And Infused Gin For The Loss!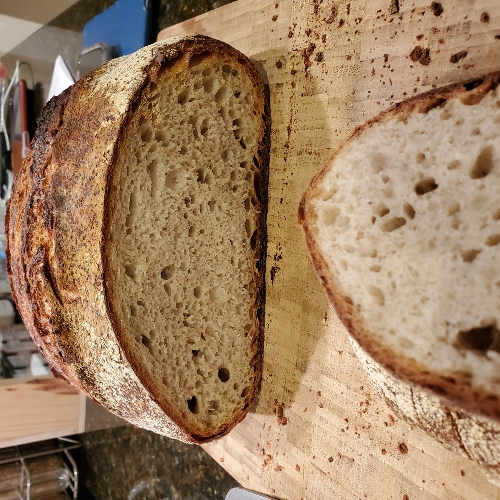 The trick with sourdough bread is to get that wonderful tangy flavor while still having enough fermenting power to give the dough its last oomph during the final rise. My breadmaking skills are adequate, but not good enough to create those glorious-looking breads that one finds in San Francisco, and now many other bread-centric places. So I tried a different technique, and it has proven to be both quite easy and quite successful. Well...it's sort of an amalgam of a few different things that I have read about, but hell, it worked, and I am not proud. I have begun doing something called an
autolyse
, which is nothing more than mixing the flour and the water and letting it rest before you put anything else in the dough. It allows the dough to begin forming those compounds that make it stretchy, and allows more simple sugars to develop so the yeast can go to town. I also doubled down on fermentation, but I went the long, cold route, because I figured that would give me that reserve of yeast (and bacteria) action for the final rise. And it worked pretty well! The flavor was amazing, and while I didn't quite get the structure I was hoping for, it was damned good bread, with great crust. The only downside was that the bread was too tender! It was tough to slice, and probably wouldn't hold up as sandwich bread. But butter sure worked well!
******
Tri Tip! I haven't had it in years, and it is vanishingly rare around here. In fact I don't recall ever seeing it in the supermarket. But I sometimes buy meat from on-line purveyors, and recently I picked up a Tri Tip for laughs. But nobody was laughing last night...we were too busy eating it, because it turned out fantastically well. Four hours in Sous Vide at 127 degrees, then chilled down to firm up and prevent it from overcooking while I was finishing it on the grill. I cooked it with some dry rub and some minced garlic, then a last sprinkle of dry rub before getting damned close to charred on the grill. I was dodging thunderstorms and luckily didn't get soaked! I have no idea where Tri Tips are common and where they simply don't exist, but it is a cut that I will be pursuing with great focus and vigor!
******
Remember that basil gimlet I was ranting and raving about? It's a great drink for the summer months when
kudzu
basil is abundant and wonderfully fresh and fragrant. And with all of that extra basil just going to waste I figured that making a basil-infused gin would be a fine thing...allowing me to have the wonderful taste of summer long into the autumn.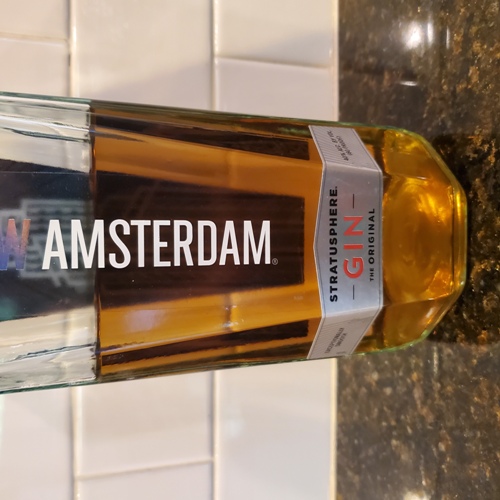 Except it looks like piss and it tastes pretty bland. Maybe I waited too long and the basil I used was past its peak, or maybe it's just a dumb idea. Or maybe I didn't use enough basil or didn't let it infuse for long enough.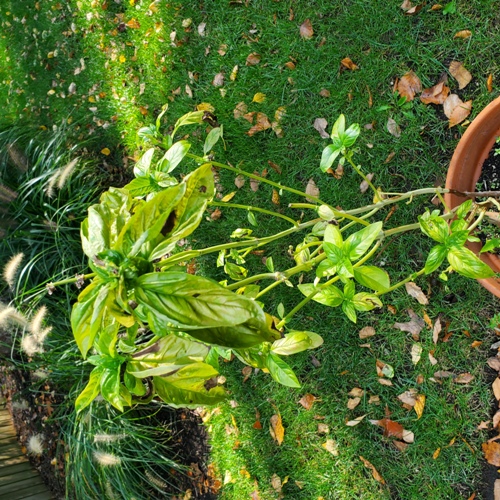 And all good things must come to an end, especially fresh basil. So I am stuck with mediocre infused gin and no fresh basil!
******
Remembering Vietnam: Heating C-Rations with a Pinch of C-4
Hmmm....I wonder how stable C-4 is, and whether there were some interesting accidents... [Hat Tip: redc1c4]
******
I was looking for an interesting meatball recipe, and came up empty, but I did find another recipe for Carbonara that is simple and conforms to the traditional, rather than the bastardized dish (cream? what the hell!).
Traditional Pasta Carbonara
is a very basic dish, but when done well it is marvelous. It's just bacon and eggs with pasta, but there is nothing wrong with that combination. I would garnish with a bit of chopped Italian parsley. It looks great and adds some counterpoint to the richness of the eggs and pork.
******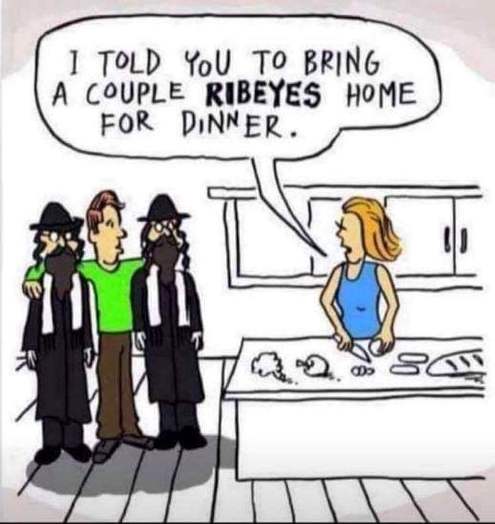 ******
Avocados sans thumbprints, beef short ribs that have meat on them (not the stupid little sliver of bone they sneak into the packages), carrots that don't taste like stalky chalk, spare bottles of Van Winkle Special Reserve 12 Year Old Bourbon, an herb garden that actually produces herbs (but no basil!), well-marbled NY strip steaks and elk backstrap to:
cbd dot aoshq at gmail dot com.
And don't think that you are off the hook with maple syrup and French Toast: I'm watching you...all of you! And I am watching you perverts who shake Manhattans and keeping a list for the Burning Times.
Posted by: CBD at
04:00 PM