F. Joe Biden, the Corrupt Leftwing Incompetent Propagandized for by NeverTrump, Is Destroying the Economy and May Plunge Us Into a New Depression
Deb Heine wrote about F. Joe Biden's bizarre "whispering press conference" in June.
In that press conference, F. Joe Biden stated that employers would have to compete against the government's welfare payments if they wanted to attract labor. We're now seeing the effects of negatively incentivizing work. Turns out, when you make work not just a cost in the worker's time but also literally charge him money to work, workers won't work. Biden also made a specific claim about inflation, as Deb now notes:

Deb Heine, Dissident
@NiceDeb Biden during his whisper presser on 6/24: Experts say "inflation is it's going to pop up a little bit and then go back down." Also: "If it turns out that what I've done so far--what we've done so far--is a mistake, it's going to show." Well Joe, it's showing.
Indeed,
it is showing big-time.
Year-over-year inflation for some everyday goods:
Ground beef: + 10.6 percent.
Steaks: +22.1 percent.
Bacon: +19.3 percent.
Pork roasts, ribs, steaks: +19.2 percent.
Chickens: +17.1 percent.
Fresh fish: +10.7 percent.
Eggs: +12.6 percent.
Peanut Butter: +6.2 percent.
Apples: + 7.8 percent.
Ham: +7 percent.
Baby food: +4.4 percent.
Is anyone in the propaganda press interested in checking F. Joe Biden's proclamations against the factual record, or are they just clickbait hate sites now? How about the Conservative, Inc. "Thought" Leaders who pushed for the election of F. Joe Biden? Do they have anything to say about this? Even leftwing apparatchik Larry Summers is warning about the doom Biden is making for us. Summers, who was Secretary of the Treasury under Clinton and then a national economic adviser under Obama, says that the
Fed is pushing a highly inflationary monetary policy for politics--
out of "wokeness," and I guess to appease Alexandria Donkey-Chompers. You can't spend limitless dollars unless the fed prints limitless dollars. And that's what they're doing.

Former Treasury Secretary Lawrence Summers castigated monetary policy makers in the U.S. and elsewhere for paying too much attention to social issues and not enough to the biggest risk to inflation since the 1970s. We have a generation of central bankers who are defining themselves by their wokeness," Summers, who is now a professor at Harvard University, said on Wednesday. "They're defining themselves by how socially concerned they are." Speaking to a virtual conference organized by the Institute of International Finance, Summers compared the arguments by the Federal Reserve and other central banks downplaying the risk of inflation to those made by former Fed chairs Arthur Burns and G. William Miller, who presided over the central bank in the 1970s when the annual pace of price rises often topped 10%. "We're in more danger than we've been during my career of losing control of inflation in the U.S.," the 66-year-old Summers, a paid contributor to Bloomberg, said.... Fed policy makers last year adopted a more inclusive approach toward their goal of achieving maximum employment, going well beyond the headline unemployment rate. They have pledged to keep their benchmark interest rate near zero even as inflation surges, committing to ensure greater progress in the job market. Central bankers have also been increasingly discussing incorporating climate-change concerns into their work.
Thanks to SMOD for that. President Ron Klain is actually
happy
about the inflation and shortages --
he says these are "high class problems" he's glad America has.
Peter Navarro says that
Jimmy Carter called and he wants his 1970s deflation back.
Navarro notes that all the circumstances that caused stagflation in the 70s are present again. Except this time, conditions are worse. The overprinting of fake dollars is substantially worse.

A feckless Team Biden has set America up for a new round of 1970s-style stagflation. The similarities between then and now are eerie. Seventies stagflation resulted from profligate fiscal policy, politicized monetary policy and food and energy shocks. President Lyndon Johnson's guns-and-butter decision to simultaneously finance both the Vietnam War and his Great Society programs triggered a wave of demand-pull inflation. After President Richard Nixon appointed Arthur Burns as Federal Reserve chair, Burns cranked up the Fed printing press in support of Nixon's re-election efforts. The resulting currency debasement forced Nixon to abandon the US dollar standard, the linchpin of the global monetary system; the dollar cratered, driving up import prices and further stoking inflation. This May 4, 2021, file photo shows the Federal Reserve building in Washington.
Yet another Biden claim -- that inflation is 'temporary' -- proves wrong
The US economy also suffered two crippling supply-side crises. Food prices soared as a result of bad weather, Soviet grain purchases and cropland mismanagement. Energy prices skyrocketed, thanks to the Arab oil embargo.
Say, aren't energy prices skyrocketing right now, not due to an Arab oil embargo, but an American embargo on the production of oil imposed by Biden himself? Policies that have reduced US energy production by
fifteen percent?
Nearly one sixth?
Winter heating prices set to explode upwards by 54%.
- Get ready to pay sharply higher bills for heating this winter, along with seemingly everything else. With prices surging worldwide for heating oil, natural gas and other fuels, the U.S. government said Wednesday it expects households to see their heating bills jump as much as 54% compared to last winter. Nearly half the homes in the U.S. use natural gas for heat, and they could pay an average $746 this winter, 30% more than a year ago. Those in the Midwest could get particularly pinched, with bills up an estimated 49%, and this could be the most expensive winter for natural-gas heated homes since 2008-2009.
This thread documents the
War on Energy F. Joe Biden has been waging since day one of his fake presidency.
Rather than undoing his anti-energy executive actions,
Biden is instead merely pleading with energy producers to lower their prices and eat a loss in order to bail F. Joe Biden out for the midterms.
He's also begging foreign suppliers -- OPEC and
Russia
-- to produce more oil to offset the huge price increases he himself has mandated through executive actions.
Lance Gooden
@Lancegooden
∑
23h
Joe Biden on Day 1: Shut down the Keystone XL pipeline. Joe Biden on Day 266: Begged oil companies to lower energy prices.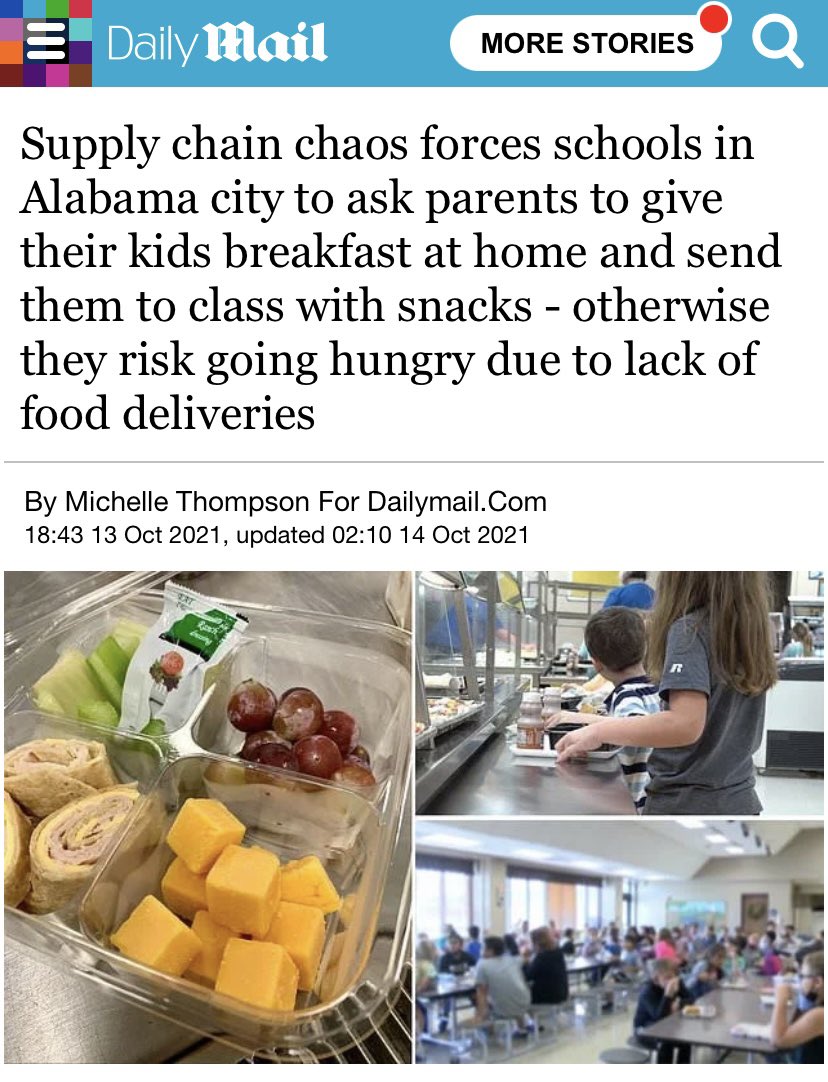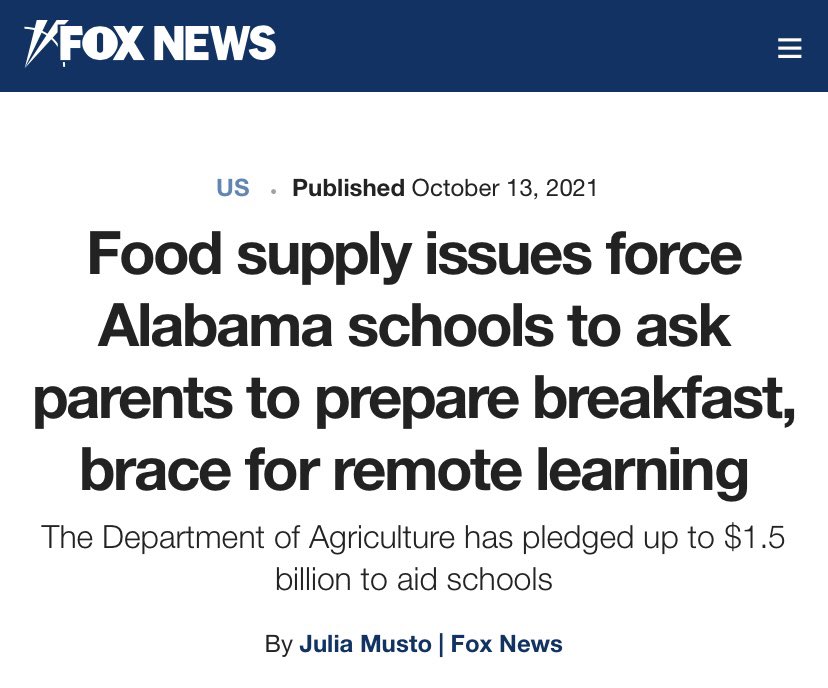 Say, what did F. Joe Biden say about food shortages and presidential responsibility for same, back in the early days of covid?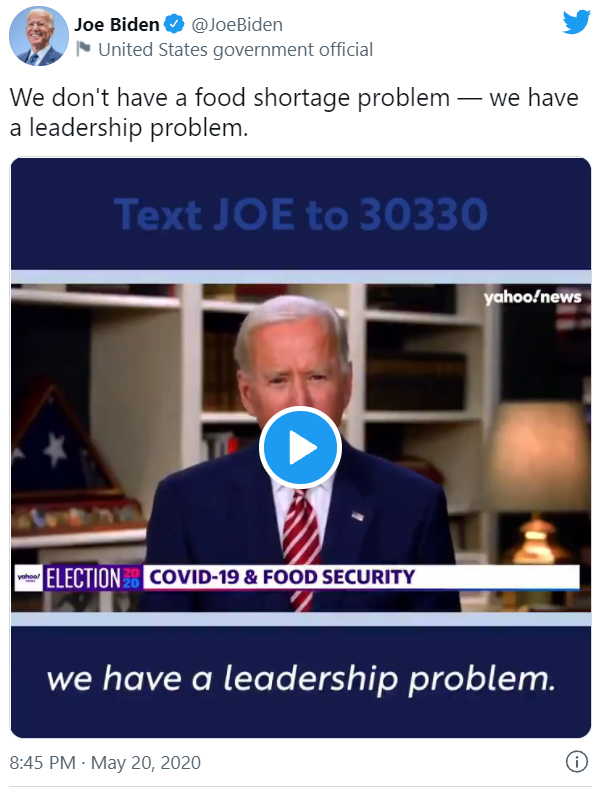 Politico finally notices that alleged "Secretary of Transportation" Pete Bootyjudge has been MIA even as cargo ships and trucks -- you know, transportation -- are snarled and unable to deliver goods.
He's been playing house with the other gay dad.
He's been out for two months -- two months of paternity leave. For a guy. Who also has a critical job. During a crisis involving his job. To spend time with his two Future Presidential Campaign Props.
While U.S. ports faced anchor-to-anchor traffic and Congress nearly melted down over the presidentís infrastructure bill in recent weeks, the usually omnipresent Transportation secretary was lying low. One of the White Houseís go-to communicators didn't appear on TV. He was absent on Capitol Hill during the negotiations over the bill he had been previously helping sell to different members of Congress. Conservative critics tried (unsuccessfully) to get #WheresPete to trend and Fox News ran a story on October 4 with the headline: "Buttigieg quiet on growing port congestion as shipping concerns build ahead of holidays." They didn't previously announce it, but Buttigieg's office told West Wing Playbook that the secretary has actually been on paid leave since mid-August to spend time with his husband, Chasten, and their two newborn babies.
They covered up that a cabinet member had taken two months off. They're only admitting it now to make excuses for his absence.
"For the first four weeks, he was mostly offline except for major agency decisions and matters that could not be delegated," said a spokesperson for the Department of Transportation. "He has been ramping up activities since then." As he does that, Buttigieg will "continue to take some time over the coming weeks to support his husband and take care of his new children," the spokesperson added.
John Cardillo
@johncardillo Dude, he was a direct commission financial analyst who spent six months in an air conditioned office in Kabul while it was stable. Stop acting like he was a SEAL. https://twitter.com/walshfreedom/status/1448992087375065090
Say, if Pete Bootyjudge secretly skips out on work for two months and
no one notices
, what does that say about what Pete Bootyjudge brings to the table? And what does it say about most cabinet positions generally?