Wednesday Overnight Open Thread (10/13/21)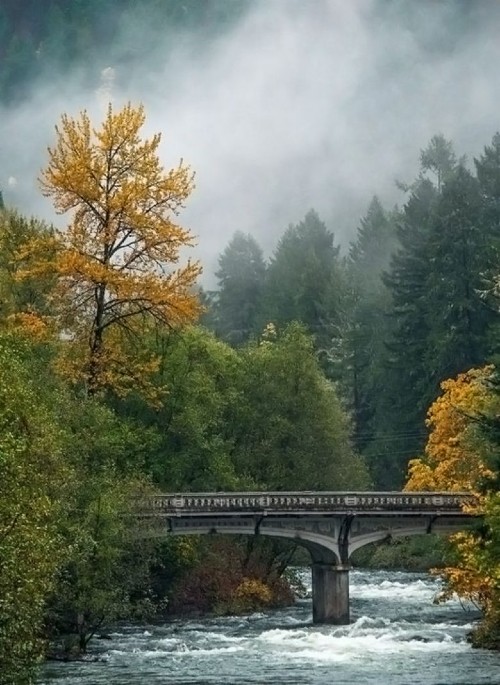 ***
The Quotes of The Day
Quote I "We recognize that cutting down on sodium in your diet is hard to do on your own because about 70 percent of the sodium we eat comes from processed, packaged, and prepared foods," Susan Mayne, director of the FDA's Center for Food Safety and Applied Nutrition
Nannies gotta nanny. Do you think our Founding Fathers thought that some unelected
government nanny decide what we can and cannot eat would be governing us today?
Quote II "Look, the big picture is that we have a tax gap that over the next decade is estimated at $7 trillion. Namely, a shortfall in the amount that the IRS is collecting due to a failure of individuals to report the income that they have earned." Treasury Secretary Janet Yellen
Quote III We don't have a trillion-dollar debt because we haven't taxed enough; we have a trillion-dollar debt because we spend too much." President Ronald Reagan
Quote IV The lefty vax freaks are having too much fun being jerks about it though. They are miserable people who only find joy in spreading their emotional inadequacy and misery to others. It's safe to say that they're thrilled that people are losing their jobs over this. Stephen Kruiser
***
I'll take
'Things that make you cringe' for a $1,000.
Meet the man who pulled nearly 100 snakes from under an SF Bay Area home No, but there was definitely a movie-worthy amount of snakes living under a house in Santa Rosa, a city in California's Wine County 60 miles north of San Francisco. Al Wolf, director of Sonoma County Reptile Rescue, responded to a call Oct. 2 from a woman who said a snake den was under her home.
***
I guess saying "Disturbed by the allegations." is better than uttering,
What the fuck!
A Florida teacher charged with having sex with a 15-year-old student is now pregnant — but she won't say who the father is, according to a report. Heiry Calvi, 41, was arrested last Thursday for allegedly having an inappropriate relationship with the male student at JC Bermudez Doral Senior High School, the Miami Herald reports. Calvi told police after being taken into custody that she was pregnant but refused to say how far along she is or the father's identity. The teacher has been on leave since March when police were first tipped off after students reported seeing videos of Calvi allegedly having sex with the teenager.
I have no clue why amorous couples need to take photos and videos.
***
Ashes?
No need for my relatives to get in trouble with a NFL team. They can just use a Waste Management dumpster.
The Pittsburgh Steelers and local authorities are investigating how ashes were able to be spread across Heinz Field on Sunday during the team's win over the Denver Broncos. The team and police said that someone spread their relative's ashes at the stadium following the Steelers game, KDKA-TV reported. Fans are reportedly not permitted to spread ashes at all at Heinz Field and it's illegal to do so in Pennsylvania without permission.
***
Captain Kirk, there and back.
Hollywood actor William Shatner has become the oldest person to go to space as he blasted off aboard the Blue Origin sub-orbital capsule. The 90-year-old, who played Captain James T Kirk in the Star Trek films and TV series, took off from the Texas desert with three other individuals. Mr Shatner's trip on the rocket system - developed by Amazon.com founder Jeff Bezos - lasted about 10 minutes. The craft safely landed just after 10:00 local time (16:00 BST).
***
Click or don't click. Quityerbitchin'
***
You can attempt to spin. But there is never a justifiable reason to shoot an unarmed woman in the back. Unless you are despicable cop.
More than 500 pages of internal documents from DC Metropolitan Police concerning the fatal shooting of Ashli Babbitt in the Capitol on Jan. 6 reveal witness accounts stating she was not holding a weapon at the time of her death and how "upset" the officer was after shooting her. "These previously secret records show there was no good reason to shoot and kill Ashli Babbitt," stated Tom Fitton, president of Judicial Watch, which obtained the documents through a May 2021 FOIA lawsuit. "The Biden-Garland Justice Department and the Pelosi Congress have much to answer for the over the mishandling and cover-up of this scandalous killing of an American citizen by the U.S. Capitol Police.
Unfortunately for Ashli Babbitt, she didn't check all of the Sainted Special Victimhood box.
Speaking of boxes.
If she were black her election would be guaranteed.
An Antifa supporting candidate for Seattle City Attorney, campaigning to oversee the office's $35 million budget, declared bankruptcy, has a massive amount of debt, and lives in subsidized housing. Nicole Thomas Kennedy, who has campaigned on cutting the City Attorney's criminal division and an end to prosecuting misdemeanors, has a massive amount of debt. According to her 2019 bankruptcy petition there is approximately $465,000 of debt, which is mostly student loans.
***
When salt shakers are outlawed only outlaws will have salt shakers.
How long before Norway bans archery equipment?
A man shooting arrows from a bow has been arrested after killing five and injuring two people in Norway. Multiple areas have been evacuated and police say it is too early to tell whether the attack was terrorism-related.
Norwegian public broadcaster NRK reported that five people were killed and two injured, one of whom was a plainclothes police officer. The lone attacker was taken into custody, but his identity has not been revealed. There is no suspicion that anyone else was involved.
***
How long have vaping instruments been available?
The FDA is just getting around to give pronouncements.
WASHINGTON — Health officials on Tuesday authorized the first electronic cigarettes in the U.S., saying the R.J. Reynolds vaping products can benefit adult smokers. The Food and Drug Administration said data submitted by the company showed its Vuse e-cigarettes helped smokers either quit or significantly reduce their use of cigarettes, the leading preventable cause of death in the U.S. Tuesday's first-of-a-kind decision is part of a sweeping effort by the FDA to bring scientific scrutiny to the multibillion-dollar vaping industry after years of delays. In September, the agency said it had rejected applications for more than a million e-cigarettes and related products, mainly due to their potential appeal to underage teens. But regulators delayed making decisions on most of the major vaping companies, including market leader Juul.
***
Play stupid games win stupid prizes.
The Telegraph published this video item, entitled "Insulate Britain: Fighting breaks out as furious drivers drag protesters from the road" – below is their description. Fighting broke out at Insulate Britain's latest stunt as protesters were dragged from the road by furious drivers. In one video, a lorry driver cold be seen inching his HGV towards environmental campaigners who were sat on the tarmac in front of him.
***
The ONT Musical Interlude
Born on this day: 13 Oct 1947
American rock vocalist, guitarist, songwriter Sammy Hagar who came to prominence in the 1970s with the hard rock band Montrose. He replaced David Lee Roth of Van Halen in 1985 and left the band in 1996. He founded the Cabo Wabo Tequila brand and restaurant chain, as well as Sammy's Beach Bar Rum. via thisdayinmusic.com
&&&
13 Oct 2016
Bob Dylan was awarded the 2016 Nobel Prize for Literature, becoming the first songwriter to win the prestigious award. The 75-year-old rock legend received the prize "for having created new poetic expressions within the great American song tradition". via thisdayinmusic.com
***
Bodily functions. Just what are the police supposed to do?
Genius Award Winner 2nd Runner Up.
A police force in Ontario has released 911 audio after a man called the emergency line to report he had to go pee while stuck in traffic. Peel Regional Police released the audio on Friday to remind people about the proper uses of dialling 911. When the 38-second call begins, the operator asks the man if he needs police, fire or ambulance.
***
Things could have gone really bad. Perhaps it was a good thing he was stopped.
Genius Award Winner, 1st Runner Up.
LINCOLN, Neb. (KOLN) - The Lincoln Police Department arrested a man they say had a homemade explosive device in his pocket. On Friday around 8:30 p.m., police stopped a white 1999 Ford F-150 in the area of 70th Street and Leighton Avenue. LPD said homeowners in the area had called to report the vehicle was seen driving erratically through the neighborhood. Police said the driver of the truck, 30-year-old Cody Ryan, was wanted for an outstanding felony warrant and was taken into custody.
***
Florida Man is a horse f*cker and our
Genius Award Winner.
Suspecting that someone had entered a barn on her property without permission, a Florida Woman set up a trail camera that subsequently recorded a laborer having repeated sexual contact with a horse housed in the structure, police report. Homeowner Catherine Engel told police that last month she installed the trail camera inside the four-stall Vero Beach barn where her horses are kept after discovering ligature marks around one horse's neck. She also recalled finding bungee cords and ropes around the neck of a miniature horse "even though she never placed any on it." The camera, cops say, captured Santiago Victoria, 57, entering the barn late at night and invading a stall occupied by a horse name Mariah. During three separate encounters, Victoria "gets behind the horse in a sexual manner," according to an arrest affidavit. The Indian River Sheriff's Office affidavit provides a graphic account of Victoria's alleged illicit conduct inside the barn. Engel identified Victoria as the suspect, telling cops that he worked for a welding company that parks vehicles on the same property where the barn is situated.
Wham, bam, thank ya Sarah Jessica. He didn't even bring sugar cubes or apples. Cheap Genius Award Winner to boot.
***
Tonight's ONT has been brought to you by Parking Meters.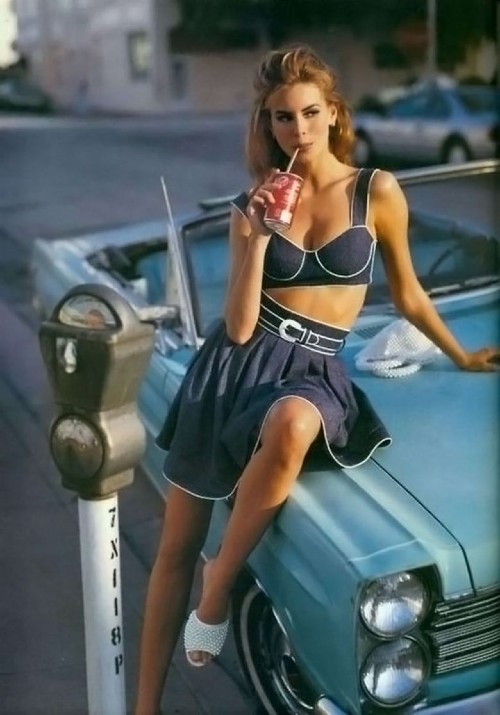 Notice: Posted with permission by the Ace Media Empire and AceCorp, LLC. Serving your ONT needs since 2008. No rights reserved.
Posted by: Misanthropic Humanitarian at
10:00 PM