Quick Hits
Casey DeSantis, First Lady of the Free State of Florida, has been diagnosed with breast cancer.
Must be because of DeathSantis' anti-masking policies.
"I am saddened to report that Florida's esteemed First Lady and my beloved wife has been diagnosed with breast cancer," the first term Republican governor said in a statement shared first with Fox News on Monday. "As the mother of three young children, Casey is the centerpiece of our family and has made an impact on the lives of countless Floridians through her initiatives as First Lady. As she faces the most difficult test of her life, she will have not only have my unwavering support but the support of our entire family, as well as the prayers and well wishes from Floridians across our state. Casey is a true fighter, and she will never, never, never give up," the governor emphasized.
Prayers.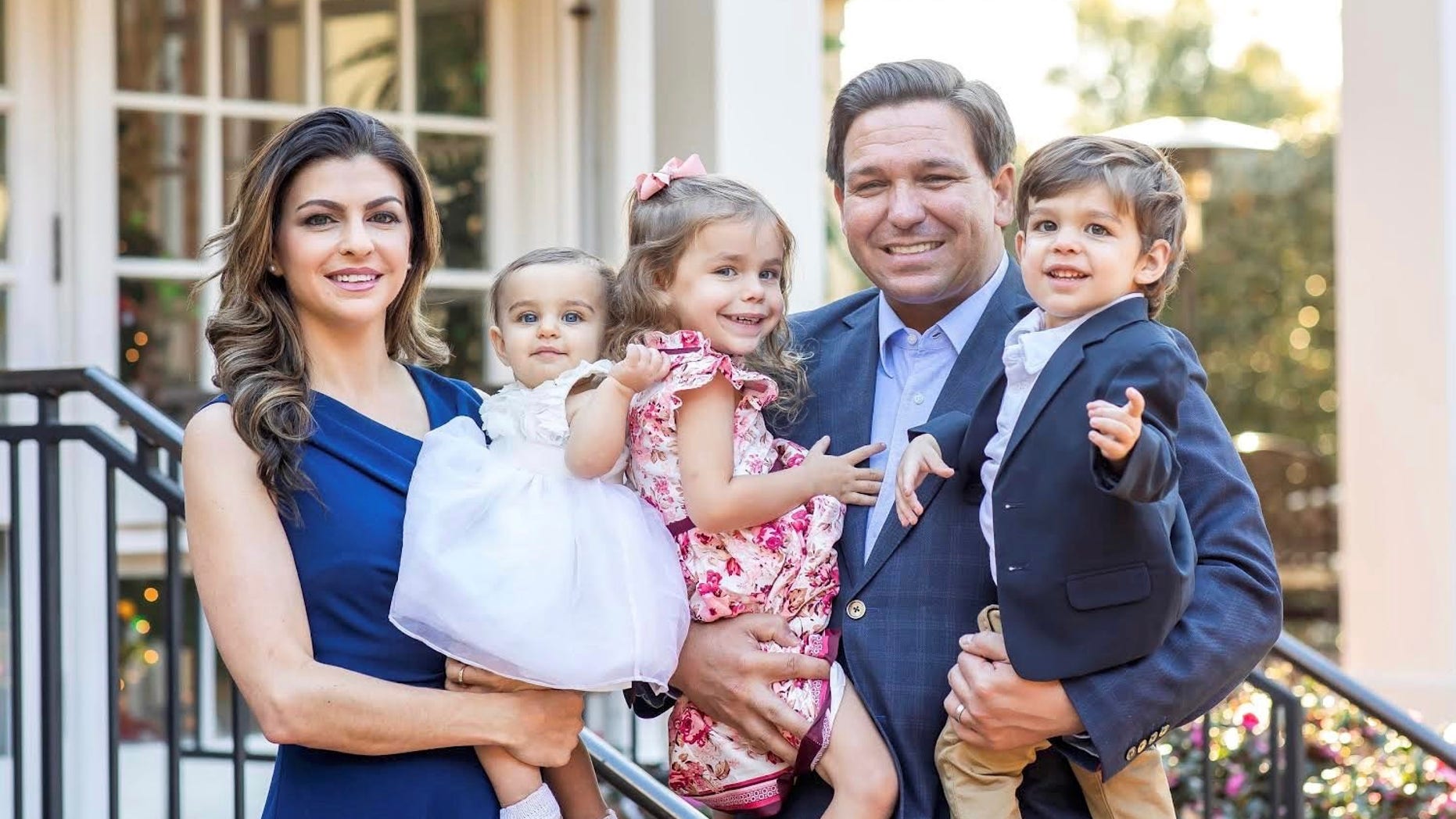 * * *
Unexpectedly, covid cases surge in New England, which has a high vaccination rate.
Despite having the highest vaccination rates in the country, there are constant reminders for most New England states of just how vicious the delta variant of COVID-19 is. Hospitals across the region are seeing full intensive care units and staff shortages are starting to affect care. Public officials are pleading with the unvaccinated to get the shots. Health care workers are coping with pent-up demand for other kinds of care that had been delayed by the pandemic.
Must be all those Trump Supporters in New England. Or, it could be that the virus will surge in various parts of the country at various times, and the difference between a 67% vaccination rate and a 54% vaccination rate isn't a primary factor on the virus' spread.

Even though parts of New England are seeing record case counts, hospitalizations and deaths that rival pre-vaccine peaks, largely among the unvaccinated, the region hasn't seen the impact the delta variant wave has wrought on other parts of the country.
They assert that without then presenting any evidence to support this claim. They just bring up the relatively high vaccination rates in New England, ranging from 61% to 69% depending on the state, as if this proves that New England isn't getting hit as bad as Those Trumpy States. Yet... they're seeing records in hospitalizations in New England:

Yet the head of UMass Memorial Health, the largest health system in central Massachusetts, said recently that regional hospitals were seeing nearly 20 times more COVID-19 patients than in June and there isn't an ICU bed to spare. ... Dr. Gretchen Volpe, an infectious disease specialist at the 48-bed York Hospital in Maine, said the delta surge has made it harder to find care for patients who need more assistance. "The physicians who are transferring people have commented to me that they keep having to go farther and call more places to achieve that goal," Volpe said.
* * *
Benny

@bennyjohnson

The Biden Admin claims that the border is closed, and that they are discouraging migrants from coming, yet the DHS issued new guidelines TODAY stating that being an undocumented person should "not alone be the basis" of being deported. Sounds like Open Borders to me.
* * *
France is warning that the wokefication of the United States will destroy it.
Some prominent French figures, including President Emmanuel Macron, are rejecting "woke" ideology that has been imported from the United States amid a breakdown in relations between the two nations. A cover story by Le Spectacle Du Monde, one of France's leading magazines, recently ran a piece titled "The Suicide of America" in which it blames the deadly withdrawal from Afghanistan on a "woke dictatorship" and questioned whether the American "empire was collapsing," Zenger News reported. The article also took American universities to task over alleged extremism and censorship on campuses. The story cited Yale University, where school officials urged students to reconsider Halloween costumes that might be racially insensitive. Macron, who has been criticized by French progressives, told Elle Magazine this past summer that woke culture was "racializing" French society, Zenger reported. "I see that our society is becoming progressively racialized," he said.
* * *
A major general ordered 50 to 100 evacuees off the last military transport out of Kabul -- just to make room for a war souvenir.
The souvenir was a Taliban truck with a Soviet anti-aircraft gun mounted on the back. Obviously, this has zero military value; it's just personal war booty. I wouldn't mind him taking it -- but leaving 50-100 evacuees behind to make room for it?
* * *
Taylor Lorenz -- perhaps the most hideous doxxer/canceller in the media ecosystem -- is being
sued for $6 million, for defamation.
* * *
Former White House communications director Alyssa Farah attempted to buy entree into the dominant leftwing politico-media hegemony by turning on Trump, claiming he should have spent his time talking up the vaccine (rebutting Joe Biden's propaganda against it?) instead of talking about the election being rigged.
She was rewarded with a guest host tryout on The View:
But not quite
fully accepted by the media left,
as The View's vicious partisans embarrassed and harassed her. Womp womp.
The short-lived White House communications director under President Trump, who resigned her post after the 2020 election, began the show by desperately trying to explain why she decided to work for that White House so late in the game. After Farah went on about how she just wanted to "serve" her country however she could during a time of crisis, Sunny Hostin replied: "I have to say, though, when I think about it, you join in April 2020, that's four years in. We knew who he was, how do you do that?" "That's a fair point," Farah said, laughing nervously, saying she "didn't have any illusions" about who Donald Trump was. When she noted that she was initially working under Vice President Pence, Hostin shot back, "So you're not working for Darth Vader, but you're a stormtrooper." Instead of pushing back, Farah conceded the point, telling Hostin: "That's actually very well said."
Grovel and debase yourself more, and maybe one day we'll accept you. Just ask Atlantic columnist Kevin D. Williamson. Oh, wait. On second thought, don't ask that bloated, obese bag of stinking cowardice and compromise.
* * *

Kyle Griffin

@kylegriffin1
Dr. Fauci tells CNN that immigrants are not driving the spread of COVID in the U.S., despite Republicans believing otherwise. "This is not driven by immigrants." "The problem is within our own country ... They're not the driving force of this. Let's face reality here."
Just like Black Lives Matter mass protests (and dancing in the streets) did not spread covid. But Trump rallies? The bike rally in a red state? There are your super-spreaders. This guy is not a scientist, he's a DNC hack.
Caesar

@Caesar63BC

Huh. I was told this was a "pandemic of the unvaccinated." Does Fauci mean to tell me all those crossing the border are fully vaccinated?
Worse than that -- something like 15-20% are actually infected and spreading the disease. Meanwhile, the leftwing, anti-family, anti-American Chinese-Communist-Party-partnered Disney is producing a hagiographic documentary about
Anthony Fauci to further propagandize to your children.
@disneyplus An unprecedented portrait of one of America's most vital public servants. FAUCI, a Documentary from @NatGeo, is streaming October 6 only on #DisneyPlus. #FauciDoc
I'm sure that the family members they interviewed will provide a critical view of Fauci.
* * *