The Morning Rant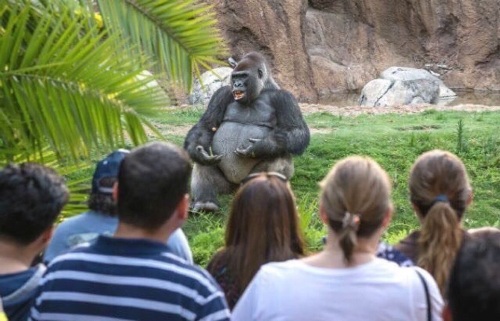 FUN TIMES AT THE NY TIMES (PART II)
Here is a good observation posted in Monday's rant thread
145... There is no "crisis of trust in the media". You have proven yourselves to be unreliable and liars time and again. Consequently, I have moved on to other sources and will not come back to you, ever. Enjoy your senescence and death, which you richly deserve.

Posted by: Krebs v Carnot: Epic Battle of the Cycling Stars (TM) at September 27, 2021 10:37 AM (pNxlR)
I wish I had started off with this point. As
someone else
commented, this is like a con man bemoaning the fact that the marks have caught on to his scam. So is the solution to drop the scam and earn an honest living? Oh heavens, no! The solution is to come up with a better scam. So if the
NY Times
staff is having some sort of "struggle session" about this, it's a fake struggle session. There's really isn't anything to struggle about. The solution (better marketing) is baked in at the very beginning. There's no way they're going to start with the premise "we're a bunch of lazy liars" and build on that. They're not even capable of a milder version of this, perhaps by observing "you know, in our newsroom, nearly everyone is a very liberal or hard left Democrat, and we all pretty much think the same thing about every political topic we report on, and maybe this monoculture is creating problems with reaching some Americans who do not share our views. Is there anything we can do about this?" But even this will never occur to them. Actually, it did occur to one guy who worked for the
NY Times
. There used to be a position at the
Times
called "the public editor" and it was his or her job to deal with these sorts of issues, and in the early 2000s, the NY Times public editor was a guy named Daniel Okrent. Believe it or not, he actually raised the issue, namely, that, you know, maybe being hardcore lefty 100% of the time is perhaps alienating some potential readers. His objections were very mildly, very tepidly stated (he was, after all, very liberal himself), and you know what happened to him? They fired his ass! They just didn't want to hear it. They gave the job to someone else (I forget her name) who made it a point not to raise issues like that, and she got let go after awhile, after which they terminated the position itself. So there is no public editor at the NY Times any longer, and hasn't been for a number of years. It's like they reached down, grabbed that pesky little nuisance Jiminy Cricket, and squashed him. There's *no way* they would let anyone, not even an insider, caution them on their wall-to-wall anti-Trump jihad. And this is just a result of the left's near complete lack of capacity for self-reflection. Thomas Sowell wrote about this in his book
Conflict of Visions
, and this type of thinking he labelled as "unconstrained." Unconstrained individuals "always think they are brilliant and the rest of us are just too stoopid or blind to see their brilliance", as commenter 'pep' said. They consider themselves 'enlightened' and once you're enlightened, there's no need for improvement. This is actually a form of psychosis. Or actual psychosis, I'm not sure which. Leftists do not want to hear a contrary word. And this is why
any
kind of peaceful coexistence is not possible with them. Our very existence is an affront to them. Because even if it were possible for us to set up our own country, the "red" states of America, alongside the "blue" states of America, it wouldn't last. Because they hate us and want us dead. Doesn't matter where we are. No matter where we went, they'd still hate us and want us dead. If peaceful coexistence with the left was possible, we would have done it by now. That is, we wouldn't be in this state of constant warfare. "Laissez faire", "live and let live", "let us alone and we'll let you alone" are concepts that are completely anathema to them. With progressives you have two choices: it is either their way or the whole world burns. Channeling my inner
Kyle Reese
, I say this: Listen, and understand. The progressives are out there. They can't be bargained with. They can't be reasoned with. They don't feel pity, or remorse, or fear. And they absolutely will not stop, ever, until you are dead.
The Progressive Progression: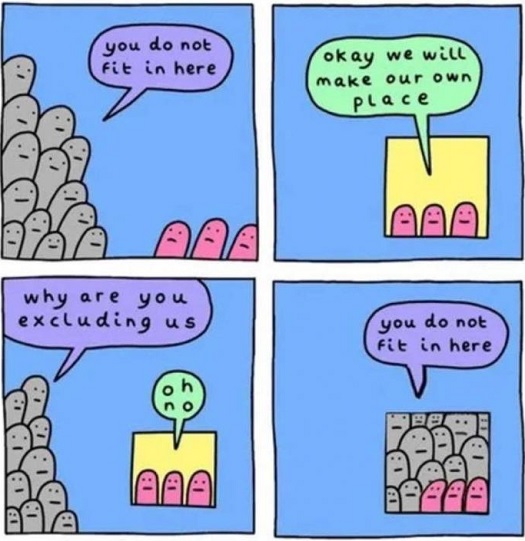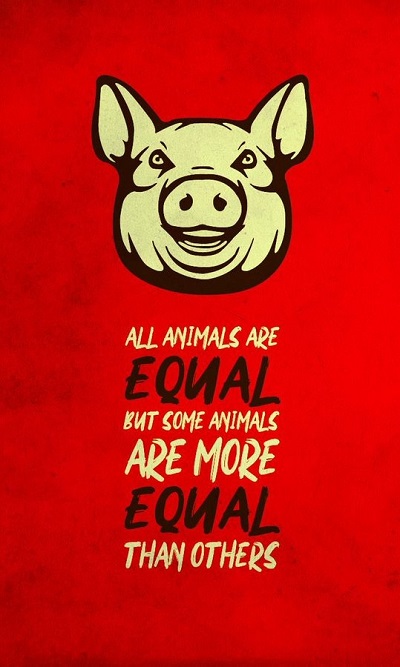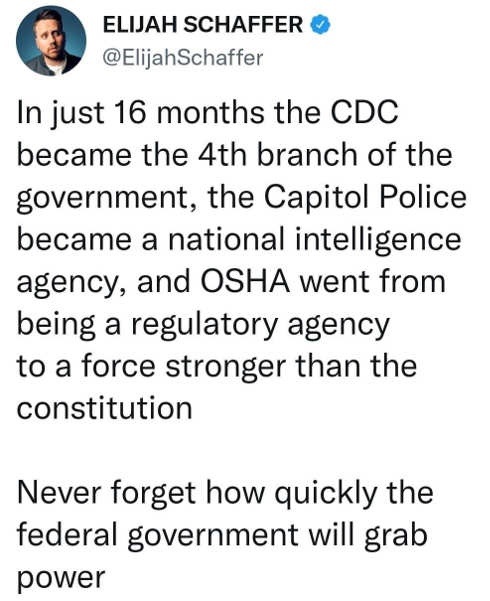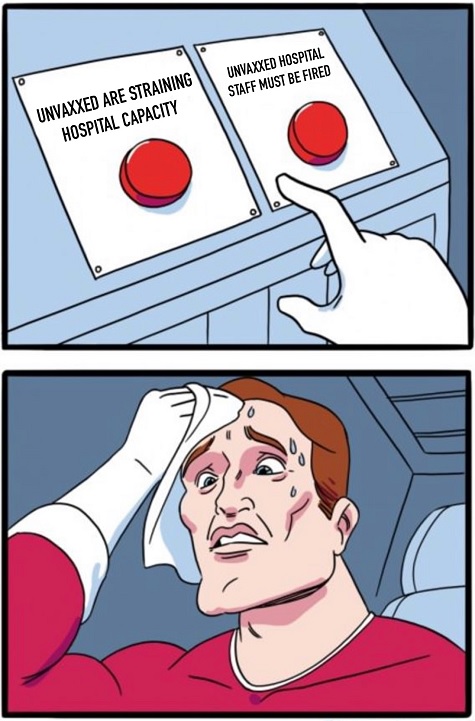 Because the Medical Profession Isn't Corrupt Enough: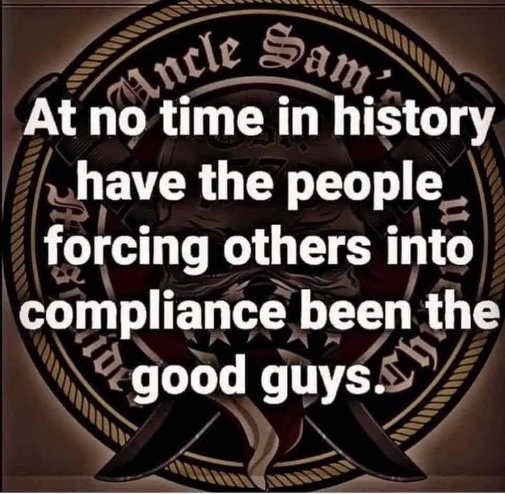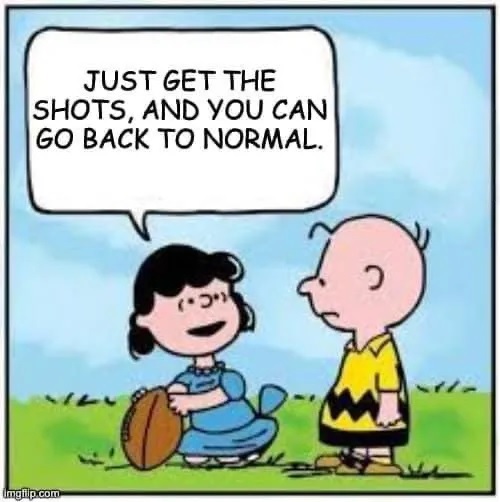 Well, Look Who's Back In the News: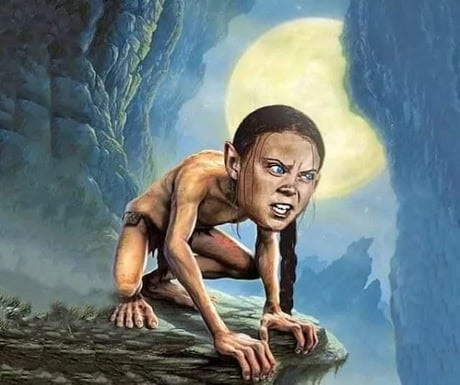 Build the Wall!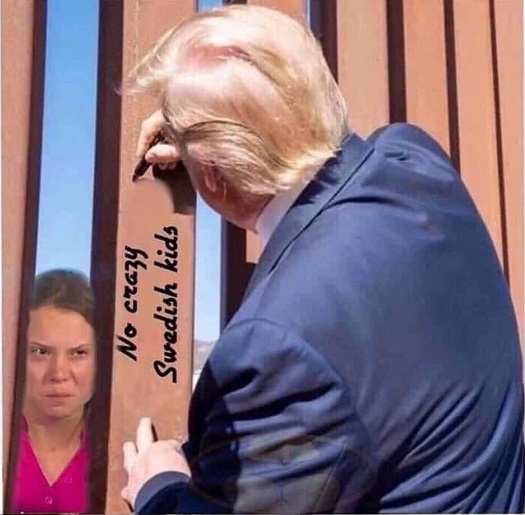 Stay Away From This Van: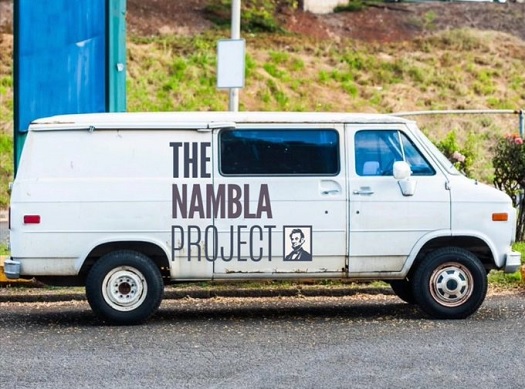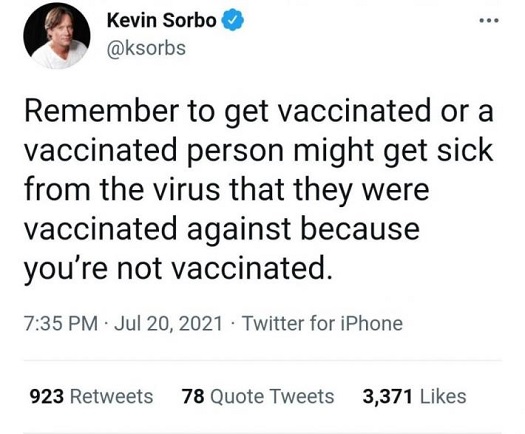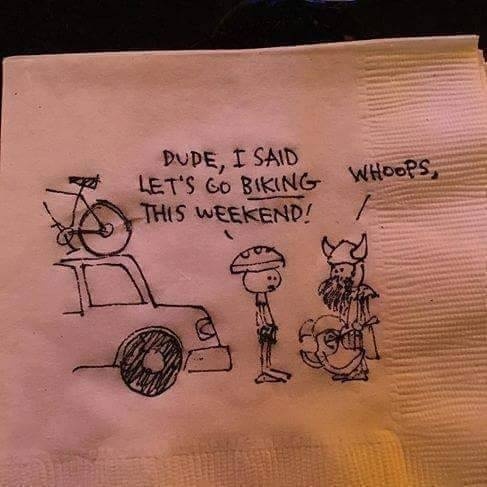 The 'Kaboom' Magnet: Collectors' Item Or Gag Gift?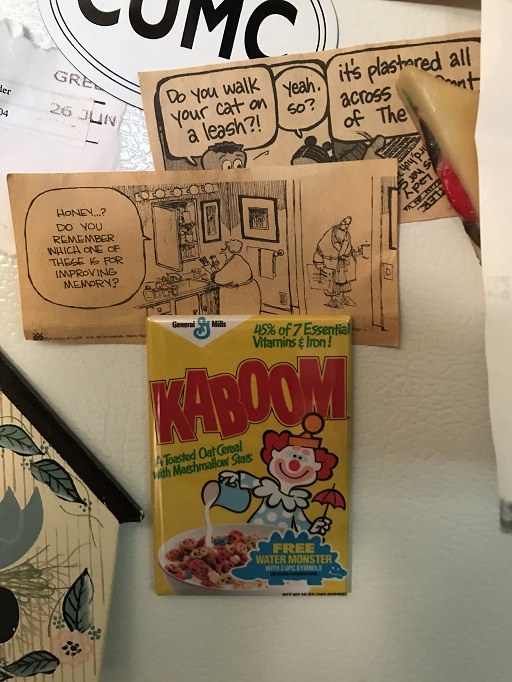 (h/t Mike Hammer)
AoSHQ Weekly Prayer List
Please submit any prayer requests to "Annie's Stew" at apaslo atsign hotmail dot com.

Prayer Requests: 8/25 – Eeyore mood requests prayers for a friend's grandson, whose child was murdered by the child's mother's boyfriend. 8/30 – Prayers are requested for strength and healing for Pug Mahon's family, at the passing of his father Keith. 9/2 – Ozborn requests prayer for his son, toddler A., who is battling RSV.
9/15 Update – Ozborn gives thanks that his son, A., is recovered from RSV, and that no one else in the house caught a bad case. 9/7 – Notsothoreau asks for prayers for her co-worker and his family. His grandmother is dying. May she pass calmly and the family be comforted for their loss. 9/18 – Homer's Donuts needs prayers for hope, healing, health, support, and strength as his wife has chosen to divorce him. They have a young son. Clinical depression and panic attacks, a constant in his life, are hitting him hard. He says he has such low energy that Jeb Bush looks down on him. The divorce is making things worse, and he feels completely obsolete and alone, without anyone on his side. 9/20 – Ozborn asks for prayers for JC_from_Texas. He's recently developed Postural Tachycardia (some family history, recent physical stress event). Pray for wisdom in treatment, and that he can rebuild strength and stamina to resume normal activities.
For Healing: 8/22 – Hrothgar asks for prayers for Emma, a 16-year-old girl who apparently had a stroke. Her condition is still being evaluated, and she has been medevaced to the Children's Hospital in Baltimore.
9/5 Update – The Children's Hospital has determined the primary issue she was a very unusual congenital birth defect which had never before evidenced itself, as she appeared to be a healthy, active teenager. The medical team is convinced that she will be able to recover fully, but has a tough year ahead with several critical surgeries and extensive rehab. The important thing is that she will have years ahead to love and be loved by her family. So please continue to pray for Emma and her full recovery, plus prayers for her family and the skill of her surgical and rehab teams. 9/16 – Warrant242 requests prayers for his 11-year-old son, who has brain and spinal cord tumors that appear to be growing again, after 3 stable years. More treatment may be needed, and the treatment options are uncertain. Prayer for wisdom and insight, for the doctors and for them, would be truly appreciated.
9/22 Update – At the board review, his son's doctors were unanimous in their opinion that the tumors were still stable, not growing, and no treatment was needed. 9/22 – NicenePunch asks for prayers for his wife and unborn baby. They just found out this week that she is pregnancy, but her progesterone levels are lower than they ought to be. They had a miscarriage in June, and so are requesting prayers for a safe, healthy pregnancy and delivery. 9/22 - CA Token requests prayers for his cousin, who was just diagnosed with brain cancer. He has a beautiful family with three young daughters. If everyone could pray for comfort and healing for his cousin, and comfort for his devastated family. 9/22 – garrett posted that his father was rushed to the hospital for a possible stroke. Please pray for healing for him.

For submission guidelines and other relevant info, please contact Annie's Stew, who is managing the prayer list. You can contact her at apaslo at-sign hotmail dot com.
Romans 8:26-27:
[26] In the same way, the Spirit helps us in our weakness. We do not know what we ought to pray for, but the Spirit himself intercedes for us through wordless groans. [27] And he who searches our hearts knows the mind of the Spirit, because the Spirit intercedes for God's people in accordance with the will of God.
If you see a prayer request posted in a thread comment, feel free to copy and paste it and e-mail it to Annie's Stew. She tries to keep up with the requests in the threads, but she's not here all of the time, so she may not see it unless you e-mail it to her. Please note: Prayer requests are generally removed after five weeks or so unless we receive an update.
Who Dis: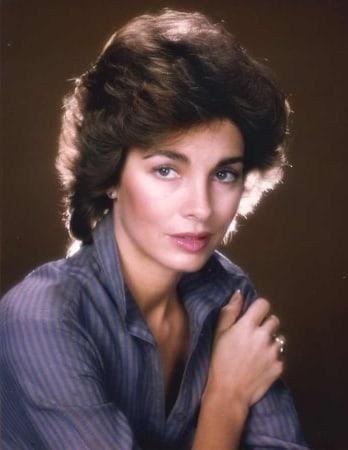 Photo 2
Photo 3
Photo 4
Photo 5
Photo 6
Photo 7
Photo 8
For the 'Ettes: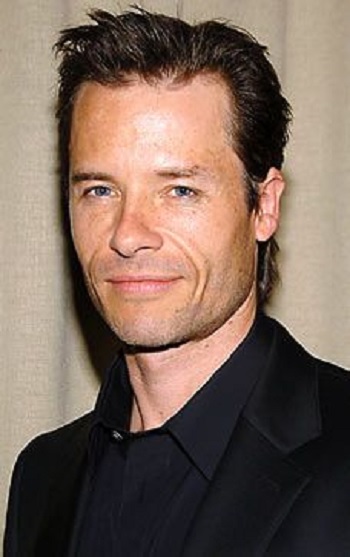 Photo 2
Photo 3
Photo 4
Photo 5
Monday Who Dis:
Many of you morons thought that both of the Monday 'who dis' selections looked like generic soap-opera stars, which I suppose is fair, since both
Ashley Benson
and
Burgess Jenkins
have soap opera experience. They were both in the rom-com
Christmas Cupid
in 2010.
Today's Edition Of The Morning Rant Is Brought To You By Garlic Parmesan Baked Potato Wedges: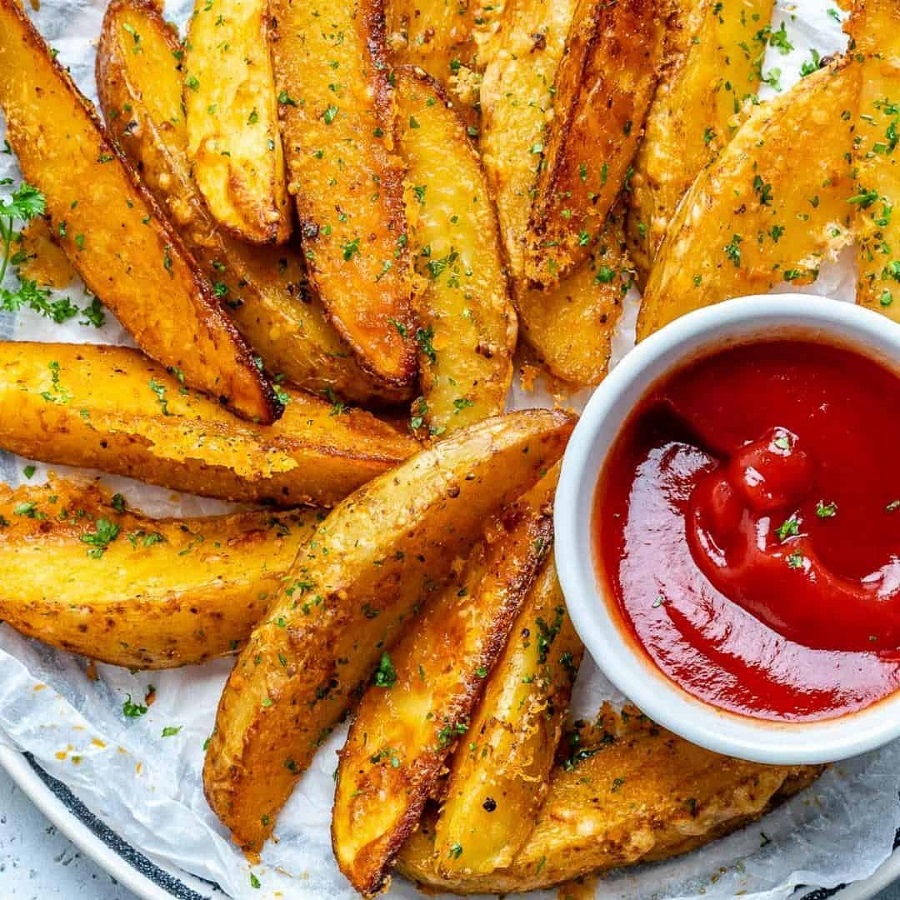 (Click for bigger wedges)
Potato wedge recipe available
here
.
Bonus Cringe:
Posted by: OregonMuse at
11:15 AM