NY Governor Kathy Hochul Declares There Are No Religious Exemptions To Her Vaccine Mandate, Then Goes to a Megachurch to Proclaim the Vaccine Is a "Gift from God" and Asking Churgoers to Be Her "Apostles"
If you want to know what religion she is, check out the necklace she's wearing.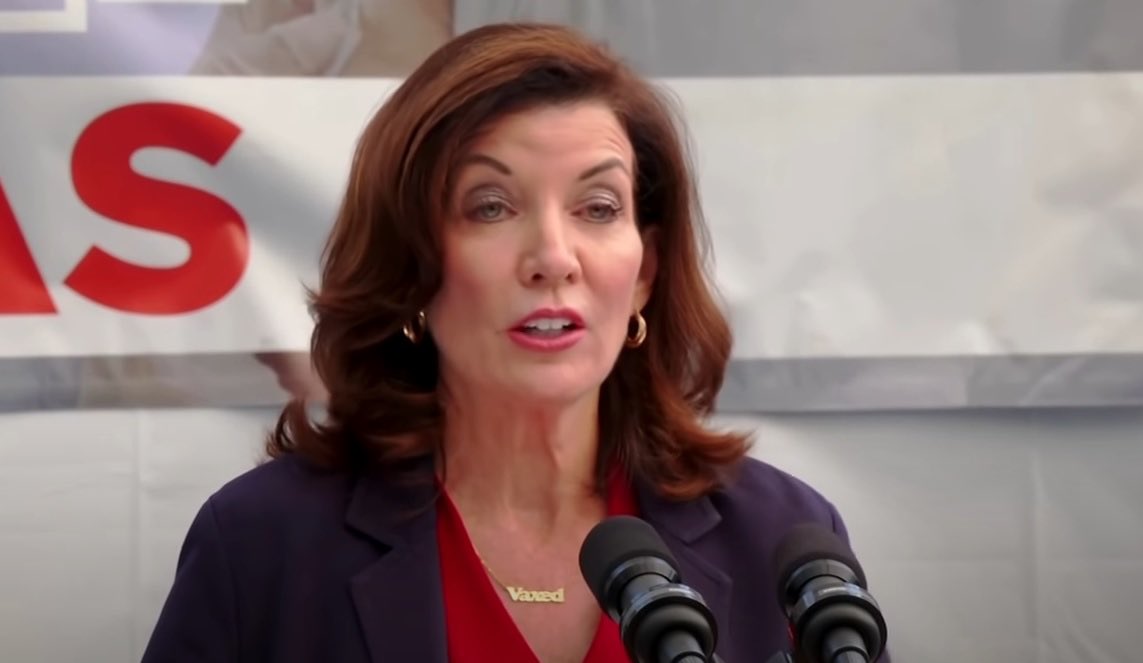 It says "vaxed." She also said she'll be calling on the National Guard to staff hospitals after she fires all unvaccinated medical workers at midnight tonight.
Norms, huh?