Biden's Speech: Aftermath
And Jen Psaki Cleaning Up After the Drooling Imbecile
Here's the link for the press conference.
Some commentary on Biden's speech: Biden always does the same thing when this demented old slurring, lisping fool wants to sound "tough:" He just yells. I think his handlers believe his lisping and slurring are less pronounced when he's yelling like an old lunatic. 90% of Americans who wanted to leave have been evacuated, Biden says. Yay! 90%! That's an A minus!!! OUT: This was my call and the buck stops with me IN: This was Trump's idea, you know This is a great point: Biden is claiming simultaneously that this is a great success and also blaming Trump for the failure. What?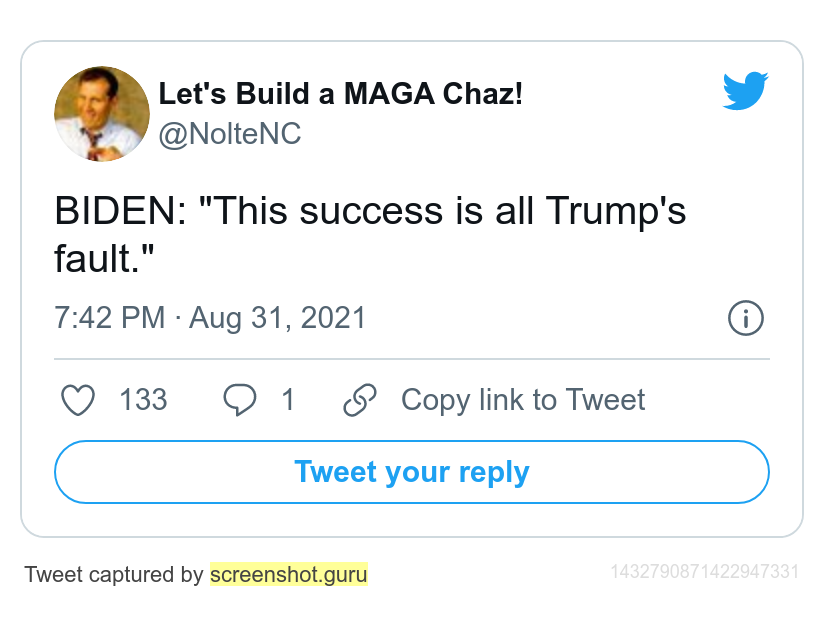 Shockingly, Biden dared to bring up Beau Biden
again.
Someone who was not ever in combat, and who did not die in battle. Though, in a very David French-like way, he likes to bring up Beau's service in a way that
suggests
he was a combat infantryman rather than an REMF lawyer sitting in an air-conditioned office prosecuting US soldiers for being AWOL or drunk.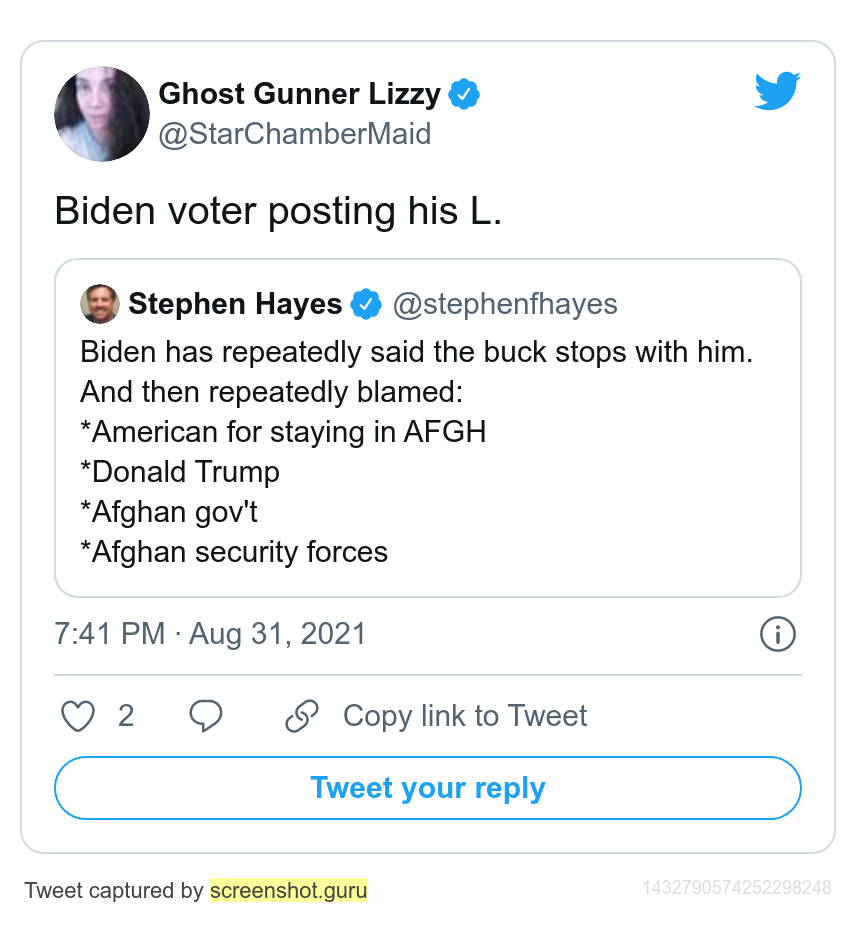 Not a single one of these people admit that they propagandized for Biden and, I would bet you, coordinated with the Biden campaign. As noted in the last thread, their preferred tact is to avoid blaming Biden by blaming "the nation" or "the American people." It's not the candidate they supported who screwed up. Or themselves for supporting that demented derelict. No-- the blame falls on
you.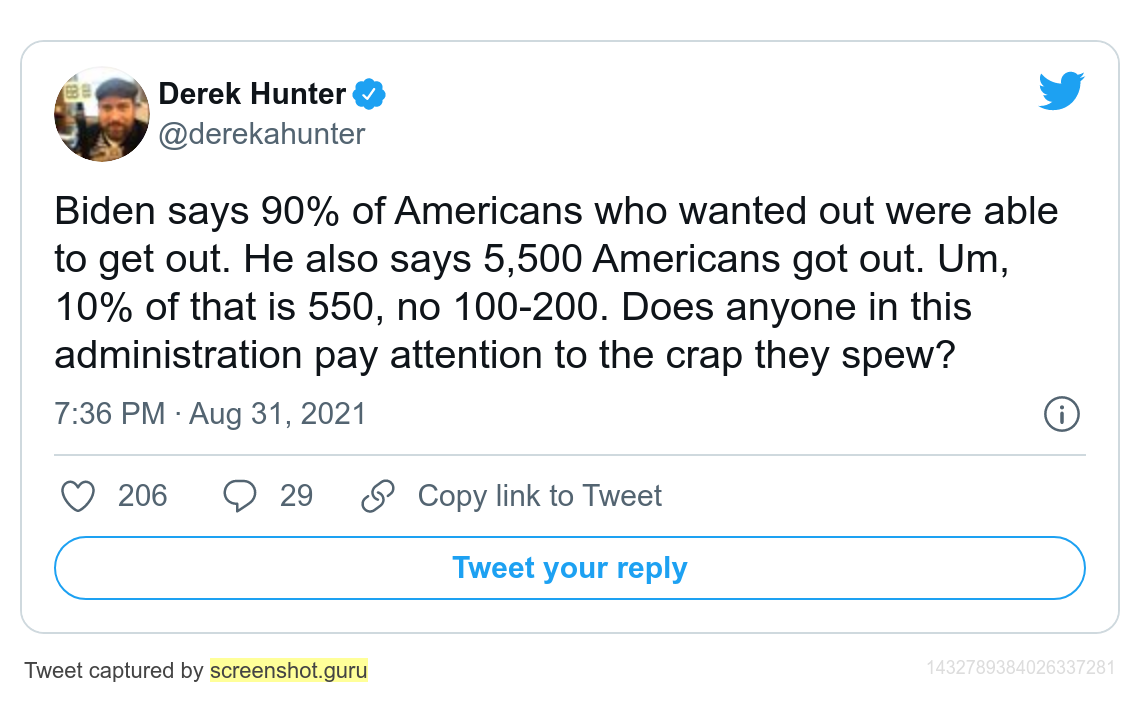 Bonhomme likewise did The Math That Americans Just Won't Do:
743 90% of x = 5,500. That means 6111 were in Afghanistan. That means we left 611, not 100 or 200. Posted by: bonhomme