Biden on Afghans Dropping From Planes: "That Was Four or Five Days Ago, Man!"
Spoiler: It was two days ago when this interview was conducted (yesterday).
Two
days. Two (2) days.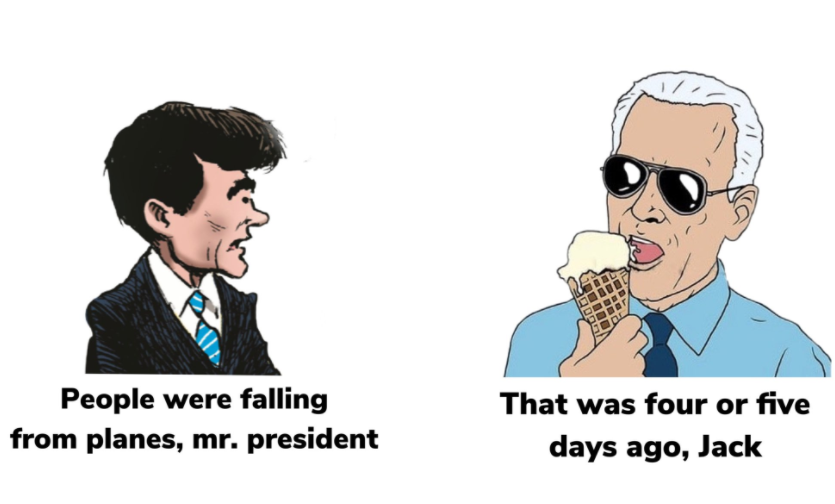 If you saw those pictures of an electronic billboard mocking Biden eating ice cream as Kabul fell and wondered if they were real: They are!
New York Post:
This is definitely a bad sign for President Biden. A North Carolina resident is giving Biden a licking -- taking out two digital billboard ads mocking the administration's bungled withdrawal of US troops from Afghanistan. The electronic roadside display in Wilmington featured two images of the president: one showing him munching on ice cream in a waffle cone in front of a military helicopter leaving the US Embassy in Kabul, and the other of him peeking through window shades. Donald Tedder, owner of Tedder Billboards, said an anonymous buyer called up to order the stinging ads after watching chaos unfold in Kabul as the US continues to evacuate Americans and Afghan allies amid the Taliban's takeover. "They were disappointed by what has been happening," Tedder said.