Tuesday Overnight Open Thread (8/3/21)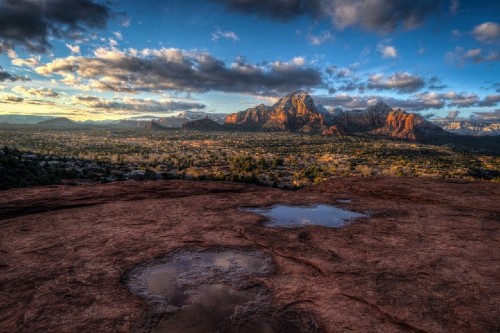 ***
The Quotes of The Day
Quote I There is always some madness in love. But there is also always some reason in madness. Friedrich Nietzsche
Quote II Peace is not absence of conflict, it is the ability to handle conflict by peaceful means. Ronald Reagan
Quote III The reason we all like to think so well of others is that we are all afraid for ourselves. The basis of optimism is sheer terror.Oscar Wilde
Quote IV "The dystopian future of science fiction is now. It's horrifying that Amazon is asking people to sell their bodies, but it's even worse that people are doing it for such a low price," Albert Fox Cahn, the executive director of the New York-based Surveillance Technology Oversight Project
Quote V "It makes me very sad and gives me huge anxiety with going out in public wearing anything hot,"Influencer Mikaela Testa
***
This is what Fascism looks like.
The unelected bureaucrats of the CDC say you can't evict tenants.
The Centers for Disease Control and Prevention (CDC) announced Tuesday it will extend the federal eviction moratorium through October 3, 2021 after the ban lapsed over the weekend. The announcement comes after pressure from House Democrats including House Speaker Nancy Pelosi, D-Calif., Rep. Maxine Waters, D-Calif., and Rep. Cori Bush, D-Mo. The White House previously said Biden did not have the authority extend the ban, given a June Supreme Court ruling that said only Congress can enact a such a ban. Congressional Democrats did not appear to have enough votes to do so, and the House is currently in recess. Now, the CDC will instead issue a ban in counties "experiencing substantial and high levels of community transmission levels" of in Covid-19, which will cover an estimated 90% of renters, according to Sen. Chuck Schumer, D-N.Y.
Waiting for the impeachment proceedings to begin? Don't hold your breath as Sunsettin' Paste Eatin' Uncle Joe says 'Fuck off constitution.'
President Biden Announces on Live TV That He Intends to Break His Oath of Office
***
Finally, NPR takes the mask off. Journalists will be allowed to engage in political activism.
Taxpayers are raising renewed calls to defund NPR after the public broadcaster announced that journalists can now openly advocate for a litany of hot-button political topics. Last month, National Public Radio loosened its ethics policy, which long prevented correspondents from taking a public position on "controversial" or "polarizing" issues, or participating in politically themed demonstrations. NPR Public Editor Kelly McBride announced on July 29:
***
I can't speak for you. But, I'm enjoying the Fail!
Gwen Berry, a U.S. Olympic hammer thrower who turned away from the American flag during the playing of the national anthem, failed to medal during finals on Tuesday. According to the New York Post, Berry finished in eleventh place out of twelve competitors, registering a distance of 71.35 meters.
***
Friend and fellow Cob CBD passed this along. It's really funny.
***
Shoved into the latest "Infrastructure Bill" was this little tidbit:
the bill will mandate all new vehicles must have the technology to detect drunk drivers and alert systems to check backseats before turning off the vehicle.

Debbie Dingell, a Michigan Democrat, released a statement that read: "We can't wait any longer to make our roads safer from drunk driving accidents." She went on to say, "The inclusion of my bill in the bipartisan infrastructure package will help incentivize the development and implementation of technology to stop drunk driving once and for all and save lives." Another provision in the bill was to combat deaths of children accidentally left in hot cars called a "door logic" alert that reminds drivers to check the backseat when turning off the engine. Janette Fennell, president of Kids and Car Safety, said more than 1,000 children had died in hot cars since 1990. "The Senate version is only requesting a reminder system that does not detect anything," Fennell said. "It does not let you know if there is an actual child in the back seat.
***
Grabbing ass = bad. Letting Grandma and Grandpa die from the Kung Flu in a nursing home = Yawn.
***
As they say, "Hindsight is 20/20 vision."
And that holds true with Frontier Airlines.
Passenger duct-taped to seat after 'groping flight attendants' breasts and punching a third' In a statement, Frontier Airlines said the 'passenger made inappropriate physical contact with a flight attendant and subsequently physically assaulted another flight attendant'. That resulted in him needing to be 'restrained until the flight landed in Miami and law enforcement arrived'. Frontier Airlines added that the flight attendants were relieved of flying amid an investigation. But in a later statement, the airline said that 'the proper policies for restraining a passenger were not followed' and 'the flight attendants involved have been suspended pending further investigation'.
Drunk and combative at 35,000 feet, what the hell were they supposed to do, throw him out of the GD plane?
***
Way back when, The ONT covered the story of Dan Price Co-Founder and CEO of Gravity Payments.
He decided to cut his salary and give higher wages to his staff. How did that turn out? Not what you were expecting I bet.
Dan Price is the Co-Founder and CEO of Gravity Payments, a credit card processing and financial services company. In 2015, the company made headlines all over the world when Price announced that his employees would receive a minimum salary of $70,000. To finance this move, Dan cut his own $1.1M pay by 90%. At the time, this decision received a lot of criticism but 6 years later, the company is thriving and Price said it has made him happier and a better boss.
Good on them all.
***
Woke justice is corrected.
Missouri Governor Mike Parson (R) pardoned Mark and Patricia McCloskey on Tuesday, the Associated Press reported. The McCloskeys, both lawyers, will not lose their law licenses or their rights to own firearms.
***
Hell hath no fury as a
woman
contractor scorned.
I've dealt with some crazy contractors. Glad I never ran into him.
A contractor who didn't receive the payment he was promised rented an excavator and destroyed the façade of an apartment building he himself built. Tenants were supposed to move into a newly completed apartment building in Blumberg, a small town in Germany's Baden-Wurttemberg, in the next couple of weeks, but a bizarre incident has delayed their plans by at least three months. Late last month, a man operating an excavator showed up at the building and began meticulously tearing down the façade, breaking glass windows and destroying balconies, ultimately leaving the place looking like it had been in a war. Stranger still was that the man responsible for the devastation was allegedly the contractor who had been responsible for building the edifice in the first place.
***
I think most of us here enjoy a good hot dog. No this isn't the ketchup vs. mustard fight.
Best hot dogs in every state.
(H/T Doof)
If the mere mention of the word "hot dog" makes your mouth water, you're in good company. According to Eric Mittenthal, president of the National Hot Dog and Sausage Council, Americans eat approximately seven billion hot dogs just between Memorial Day and Labor Day. Certain areas of the country are famous for their hot dogs. We all know that it would be a foodie crime to go to a place like Chicago or New York City and leave without eating at least one hot dog. But the truth is, every state has a food truck or restaurant that serves up a five-star hot dog. From the classic frankfurter to unique twists that take advantage of local ingredients (looking at you, Hawaii!), you can rest assured that no matter where you go in America, there's a place to satisfy your hankering for a hot dog.
Nope, not heading to Wisconsin Dells. Not going to do it.
***
While in college the theme was, "Quantity not quality."
Well so much for that with Molson Coors.
Molson Coors Just Axed 11 Cheap Beers That You Probably Regret Drinking
The beverage company is veering toward hard seltzers and "premiumization" (sorry, Keystone Ice) Pour one out for the terrible cheap beer you drank in college, because 11 of those brands will soon be gone. On a recent earnings call, Molson Coors CEO Gavin Hattersley announced nearly a dozen "economy" beer brands will be axed from its lineup. "This will improve supply chain flexibility for our more profitable priority brands, enhance our innovation efforts, enable us to better focus resources and ensure dependable and on-time shipments to our distributors," he said during the call. "We're going to invest bigger behind our fast growing global hard seltzer portfolio and we are going to permanently streamline a smaller portfolio of legacy brands."
***
Sometimes I think I have a bad day at work.
Then I think, perhaps my day wasn't so bad.

Feds free trucker accused of sneaking 2,270 pounds of pot into Detroit: 'I got justice'
After 16 days of professing his innocence in an American jail cell, a Canadian trucker accused of smuggling more than 2,270 pounds of "highly potent" pot into Detroit has been freed. And the charges have been dropped. Tasbir Singh, 32, of Windsor, Ontario, poses in this February 2021 photo with his son. He was freed from U.S. authorities on July 23, 2021 after serving 16 days in jail on marijuana charges that were dropped.
At issue was whether or not the trucker really knew he was hauling $3.2 million worth of marijuana across international lines. The truck driver said he had no idea weed was in the truck, but rather believed he was transporting coil rings, as was written on all the paperwork. His lawyer, Detroit-based criminal defense attorney Ellen Michaels, investigated the case and says this is what really happened: Slick marijuana dealers hacked into a trucking company's computers, created a fake order for coil springs, and then filled the truck with marijuana instead.
Dealing with Feds, I'm surprised he wasn't imprisoned for life.
If You Don't Suspect Deep State Provocation At The Jan. 6 Riot, Start Paying Attention
It's required to ask at the outset of leftists' 1/6 'Truth Commission': How much of what led to Donald Trump supporters 'storming the capitol' was a setup?
***
Just because you're cute
doesn't mean that you aren't a problem.
Officials are closing some areas on the south shore of Lake Tahoe after some chipmunks tested positive for plague. The Tahoe Daily Tribune reports that the Taylor Creek Visitor Center, Kiva Beach and their parking areas will be off limits through Friday. During that time, the U.S. Forest Service will be conducting vector control treatments to those areas.
I wonder if Nancy Pelosi infected those little critters.
***
The ONT Musical Interlude
RIP Poco's Paul Cotton
&&&
Born on this day: 3 Aug 1926
American singer Tony Bennett who had the 1955 UK No.1 single 'Stranger In Paradise' and the 1965 UK No.25 single 'I Left My Heart In San Francisco'. In 1998, Bennett made an unlikely but highly successful appearance on the final day of a mud-soaked Glastonbury Festival in the UK dressed in an immaculate suit and tie, his whole set on this occasion consisting of songs about the weather. Bennett and Amy Winehouse recorded the duet 'Body and Soul' in March 2011 - the final recording made by Winehouse before her death on July 23, 2011 at the age of 27. When the song charted on the Billboard Hot 100 it made Bennett, at age 85, the oldest living artist ever to chart on the Hot 100. via thisdayinmusic.com
On this day: 3 Aug 1963
The Beach Boys released 'Surfer Girl', the first song Brian Wilson ever wrote and the first one he produced. via thisdayinmusic.com
***
A life long dream. Gone.
Genius Award Winner.
Irish boxer injures himself while celebrating win, now out of Olympics
***
Earlier we celebrated Fail. Now we celebrate,
Tonight's Feel Good Story of The Day.
A Chicago-born U.S. wrestler thanked God and expressed joy at representing the United States after becoming the first African-American woman to win gold in wrestling. Tamyra Mensah-Stock received her gold medal Tuesday at the Tokyo Olympics after defeating Nigeria's Blessing Oborududu 4-1 in the women's freestyle 68kg finals, according to the Olympics' organizers. She is the second U.S. female in the history of the Olympics to win gold in wrestling, after Helen Louise Maroulis' gold medal victory in the 53kg category in Rio 2016.
***
Tonight's ONT has been brought to you by Consultation.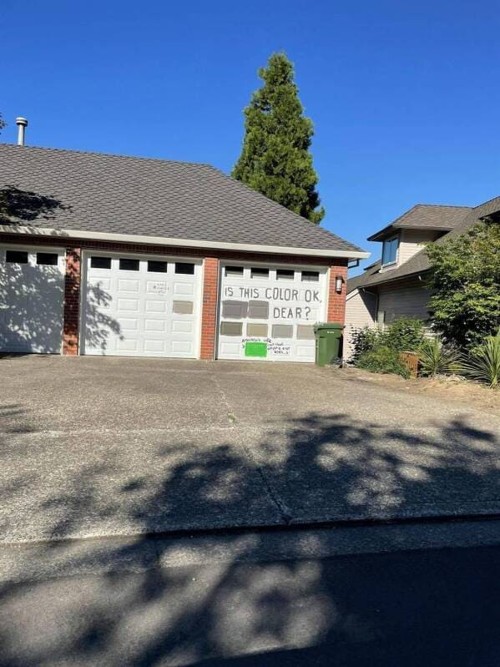 Notice: Posted with permission by the Ace Media Empire and AceCorp, LLC., in a facility that may have caffeine and sesame seed present.
Posted by: Misanthropic Humanitarian at
09:54 PM
MuNuvians
MeeNuvians
Polls! Polls! Polls!
Frequently Asked Questions
The (Almost) Complete Paul Anka Integrity Kick
Top Top Tens
Greatest Hitjobs
News/Chat