Lego Tactical Assault Squad Cafe: Justice for Nanook Edition
Raising a tiny kitten one-third of normal size. Into a tiny, but healthy, cat.
Rescuing an
orphaned lamb.
Fostering a big stray who
just starts following a family around as they walk their dogs.
Repost:
A mini horse and a goose are unlikely best friends.
Rehabbing a
paralyzed dog.
Spoiler: She will walk again. Steve Inman: Extremely careless bicyclist gets wrecked by a truck,
but miraculously escapes with just a warning.
I doubt he'll learn from it, though. Cop car plows through
insurrectionists blocking its way.
Re-post: Homeowner takes on three antifa-dressed thieves
hand-to-hand.
If only he'd had a gun! Reacting to
Adam Kinzinger's speech after he won the Oscar for Best Crisis Actor.
This is a tough story -- a man and his son abandoned a ten-month-old husky at the side of the road, and the poor pooch chased after the car and his fleeing "family" until he could run no more. The reason I'm linking it:
They arrested the older man for animal cruelty.
Someone videotaped the crime and reported it.
"I don't know how those people could get in that vehicle, see that dog in the mirror running behind them and then just drive off. I don't know how you could do that as a human being,' Ronald Comeau, who has been rescuing dogs in the El Paso area for six years, told KFOX. 'It hurts,' he added. 'The immediate thought that comes to mind for people that love animals is give me that person for five minutes in a dark room.'
Good news? The 10-month-old husky was adopted by a family within 24 hours. Here's "Nanook" with his new family: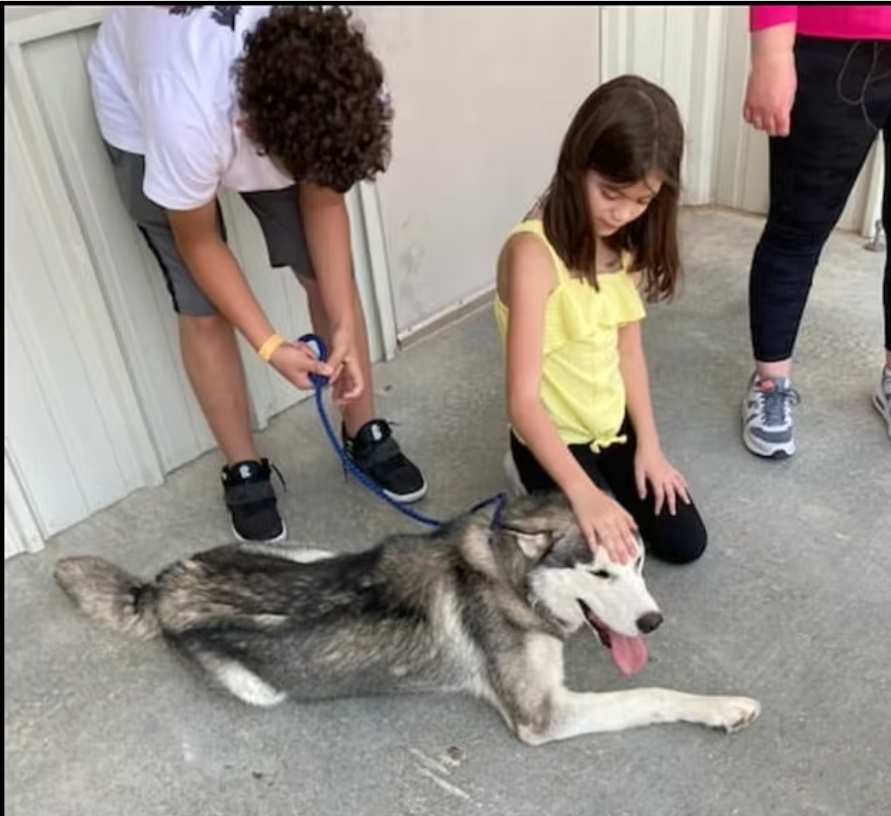 Bonus: