Monday Overnight Open Thread (7/26/21)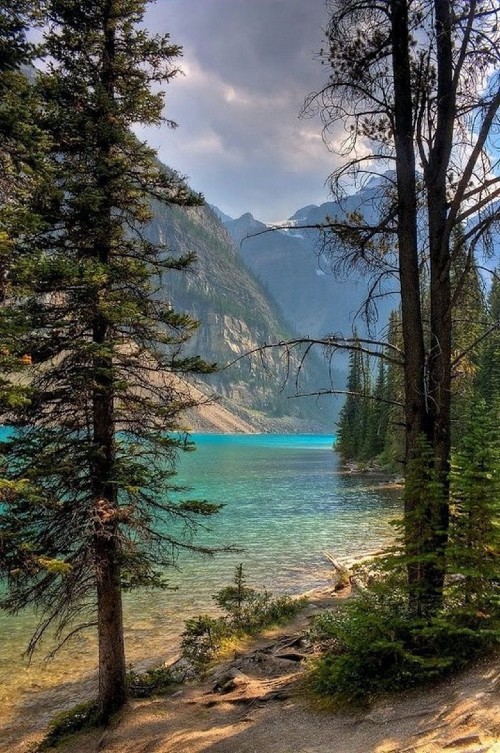 ***
The Quotes of The Day
Quote I This week, the Biden Department of Education was caught trying to push Critical Race Theory into schools all across this country. They claimed it was an error. I'll tell you what the error was: The error was they were caught.Sen. Ted Cruz (R-TX)
Quote II "I just want people to know that Facebook is a place where, when they do feel discouraged or depressed or isolated, that they could go to Facebook and they could immediately connect with a group of people that care about them," Nona Jones, the company's director for global faith partnerships and a nondenominational minister
Quote III "Two-thirds of students who are no longer in college are not in college due to a mental health issue," Bernadette Melnyk, chief wellness officer and dean of the College of Nursing at Ohio State
Quote IV "In the coming days and weeks, it's a little hard to know exactly what to expect. There's been lots of language at times about an eviction wave or bubble or cliff, and I'm not exactly sure what we'll see," Dan Threet, a research analyst with the National Low Income Housing Coalition (NLIHC)
***
Oh For Fucks Sake! How can we take these people seriously when they pull scientific shit out of their ass?
Government fears over Covid being spread through farting A number of UK government ministers have expressed concern over the possibility of coronavirus spreading through flatulence. There is reportedly evidence to suggest the deadly virus could spread through people farting in confined spaces such as a toilet. Tests have shown that Covid-19 can spread through faecal matter however there is no definitive science to say whether flatulence could spread the disease responsible for a global health crisis. One minister, who was not named, told The Telegraph that there is "credible-looking stuff on it".
***
Thank you Toyota.
The US is slowing moving toward adopting policies that would put more electric vehicles on the road, but for Toyota, it's not slow enough. The Japanese automaker, which is the largest car company in the world, has been quietly lobbying policymakers in Washington, DC to resist the urge to transition to an all-electric future — partly because Toyota is lagging behind the rest of industry in making that transition itself. According to The New York Times, a top Toyota executive has met with congressional leaders behind closed doors in recent weeks to advocate against the Biden administration's plans to spend billions of dollars to incentivize the shift to EVs. The executive, Chris Reynolds, has argued that hybrids, like the Toyota Prius, as well as hydrogen-powered fuel cell vehicles should also be in the mix.
What the author might want to investigate next if the USA has the power grid to recharge every vehicle in the USA at the present time. I doubt we will see that.
***
So much for your "union" sticking up for you gubmint workers.
VA forcing workers to get jabbed for the Kung Flu.
Veterans Affairs Secretary Denis McDonough on Monday made COVID-19 vaccinations mandatory for all VA health care personnel, the first such mandate by a federal agency. The mandate includes physicians, dentists, nurses and others who work in patient-facing roles. The VA said it was taking this "necessary step" to keep the veterans it serves "safe." The VA said each employee will have eight weeks to be fully vaccinated.
Bush flunkie John Roberts was heard uttering, "It's something like a tax."
***
Get ready for Uncle Sam to waive his magic wand and make everything better. Mucho better.
The massive immigrant legalization program that Democrats plan to include in their upcoming budget would overwhelm the government's citizenship agency, adding millions of new cases to an agency that is already running well above its red line, according to a secret internal study. That secret study estimated an 11 million man-hour shortage at U.S. Citizenship and Immigration Services in 2020, according to data reviewed by The Washington Times. That was before the pandemic slammed the agency, further skewing its finances, and before the Biden administration added to its burden with a relaxed approach to border jumpers and plans to expand refugee admissions
***
After all these years, man can still not walk on water. Ice fishing doesn't count.
Reza Baluchi told the coast guard he was headed 1,000 miles north in a running wheel contraption but ended up 30 miles south A Florida man startled beachgoers when he washed ashore inside a hybrid bubble-running wheel device. The man, identified by a local news channel as Reza Baluchi, washed ashore in Flagler county on the east coast of Florida on Saturday. He was inside a large barrel-type device which appeared to have flotation buoys attached to each end. The Flagler county sheriff's office posted photos of the strange vessel on Facebook. "The occupant advised he left the St Augustine area yesterday to head to New York," the sheriff's office said, "but came across some complications that brought him back to shore". "The US coast guard was contacted and arrived on scene to take over the case and ensure the vessel/occupant are USCG compliant for their safety moving forward."
***
The government can't call "Mothers", mothers.
But they know the definition of astronaut.
The United States government has decided that so-called 'space tourists' taking a jaunt up to the edge of the atmosphere don't really qualify as astronauts. That means Branson, Bezos and all those flying on Blue Origin and Virgin Galactic flights won't be eligible for astronaut wings just because they went up. Instead, anyone wanting to be known as an astronaut will have to meet new criteria laid out by the American Federal Aviation Administration (FAA). The FAA regulates all aspects of civil aviation in the States and has passed a new order adding two stipulations for earning FAA Commercial Space Astronaut Wings.
***
I believe there is evil. And I also believe there is a Satan.
Is George Soros one of Satan's right hand men?
Liberal mega-donor George Soros has directed $1 million to an activist group attempting to defund the police as violent crime surges in major urban centers across the nation. Soros sent the million dollars via his Color Of Change PAC on May 14, according to Federal Election Commission files obtained by the Washington Free Beacon.
***
With the streets of America looking more and more like the Old West,
this comes as no surprise.
Citizen, otherwise known as the worst kind of hyperlocal app ever created, is now willing to pay people to livestream crimes around New York City. The company is reportedly hiring people in the Big Apple at a starting rate of $25 per hour to run around the city and start streaming crimes to the web in real-time. The exact nature of these hires — including their very existence — is being kept mostly quiet by Citizen. Any public-facing recruiting for these positions is being done on the DL; one post on JournalismJobs.com from last week sought "field team members" to work for "a tech company with user-generated content."
***
I wonder if she would bet her life on her prediction?
Oh of course not. People will forget her scaremongering 19 years from now.
Earlier this month, sustainability researcher Gaya Herrington made headlines when she examined claims from a 1972 MIT study predicting the end of civilization — and found that we're indeed on track for a collapse around the year 2040. Now, she's standing by her grim forecast. The moral of the story, Herrington told The Guardian, is that business as usual — an approach that's worsened global climate change and largely failed to mitigate the resulting weather disasters — will likely lead to economic and societal collapse. However, she also feels it's not too late to clean up our act. "We're totally capable of making huge changes," Herrington told the Guardian, "and we've seen with the pandemic, but we have to act now if we're to avoid costs much greater than we're seeing."
***
No mention if this was as a result of the ongoing Cross Bow vs. Long Bow dispute in The ONT.
CORTLAND COUNTY, N.Y. (WSYR-TV) — James R. Parker Jr, 58, passed away from injuries after being shot with a crossbow, State Police said. New York State Police at Homer responded to a residence on Jipson Hill Road in the town of Taylor for a report of a man shot with a crossbow on Friday. When the trooper arrived, Cincinnatus ambulance and MAVAC were already on scene administering medical aid.
***
I wonder if there were any zoning law issues?
ANCHORAGE, Alaska (AP) — A popular strip club that once beckoned customers off a busy highway leading into Anchorage is now a church offering salvation — instead of temptation — thanks to a daughter of a former exotic dancer. Linda Dunegan believes divine intervention played a hand in transforming the building that housed Fantasies on 5th into the start-up Open Door Baptist Church, turning the show floor into a sanctuary and trading the dancer's pole with a pulpit. "This church came about because I prayed for five years," said Dunegan, who tried to buy the building before but walked away — for good, she thought — when she and the owner couldn't come to terms. Then the owner gave a real estate agent a week to sell it and suggested the agent call Dunegan. This time, the deal went through.
***
The ONT Musical Interlude
Death, money and family.
What a display of greed. James Brown estate finally settles after 15 years of fighting.
Born on this day: 26 Jul 1943
Mick Jagger, singer, songwriter with The Rolling Stones, (1969 UK & US No.1 single 'Honky Tonk Women', and over 35 UK & US Top 40 singles and albums). Solo (1985 UK No.1 single with David Bowie 'Dancing In The Street'). 1985 UK No. 6 solo album 'She's The Boss.' In 2003 he was knighted for his services to popular music and in early 2009 he joined the electric supergroup SuperHeavy. via thisdayinmusic.com
On this day: 26 Jul 2013
US singer-songwriter JJ Cale died of a heart attack at the age of 74. He became famous in 1970, when Eric Clapton covered his song 'After Midnight'. In 1977 Clapton also popularised Cale's 'Cocaine'. The two worked together on an album which won a Grammy award in 2008. via thisdayinmusic.com
***
Oh at age 78 I'm guessing she is past anger management class education.
Genius Award Winner.
JULY 22--The Florida retiree who hurled a Whopper and racial slurs at a Burger King employee in a rage over the thickness of a tomato on her sandwich has been sentenced to probation following a plea to battery, court records show. Judith Black, 78, entered a no contest plea to the misdemeanor charge during an appearance Tuesday in a county courthouse near her home in The Villages, the vast Florida retirement community. Black, seen at right, was sentenced to 12 months probation, fined $785, and ordered to attend anger management classes. Judge Paul Militello also barred Black from returning to the Burger King where the battery occurred, and ordered her to have no contact with the worker she attacked. The septuagenarian was initially charged with an enhanced felony battery count due to her use of racist language during the April 30 Burger King incident. Prosecutors subsequently moved to remand the case to a lower court for disposition as a misdemeanor.
***
Once again Gary Sinise is the object of
Tonight's Feel Good Story of The Day.
ou might recognize actor Gary Sinise from his incredible roles in Forrest Gump, The Green Mile, and of course CSI: NY. When Gary is not working in front of the camera, he is very passionate about honoring and helping military veterans and their families. In 2011, he started the Gary Sinise Foundation with a goal to "entertain, educate, inspire, strengthen, and build communities." He started a program through his foundation called the Snowball Express which is specifically designed to provide free trips to children of fallen soldiers. The Snowball Express program went above and beyond and was able to give over 1,750 children and their legal guardians or surviving parent a free trip to Orlando Florida for a 5-night stay and the happiest place on Earth. Not only did they children receive a free trip, they also were able to take advantage of free mentoring, counseling services, education and entertainment.
***
Tonight's ONT has been brought to you by Questionable Matrimonial Advice.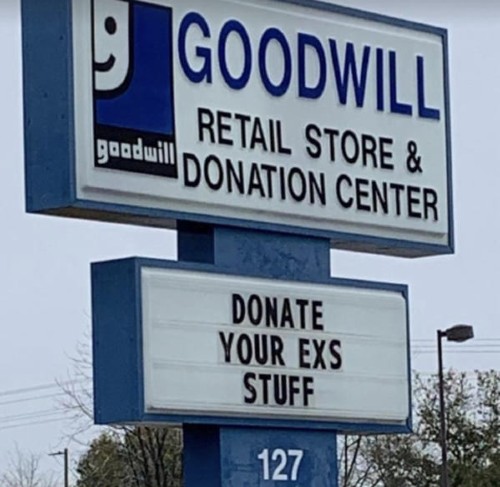 Notice: Posted with permission by the Ace Media Empire and AceCorp, LLC. under the supervision and direction of Dewey, Cheatem & Howe, S.C. Of course The ONT is habit forming. Duh!
Posted by: Misanthropic Humanitarian at
10:01 PM
MuNuvians
MeeNuvians
Polls! Polls! Polls!
Frequently Asked Questions
The (Almost) Complete Paul Anka Integrity Kick
Top Top Tens
Greatest Hitjobs
News/Chat