Sunday Overnight Open Thread (7/18/21)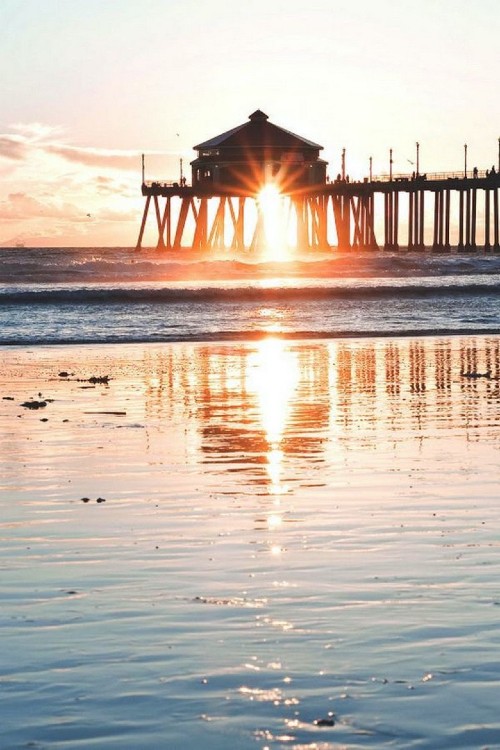 ***
The Quotes of The Day
Quote I The attempt to create "The Earthly Paradise" always ends in tyranny and bloodshed. It has to, if only for the simple fact that those who profess to know and understand what "paradise" looks like can never admit error, can never change their methods, can never recognize failure, because The Cause is all-consuming and the admission of being imperfect themselves calls into question their motives, means, and methods.Matthew Noto
Quote II "It's surreal that the town still refuses to admit that what it's doing to me is abusive and unfair," said Sandy. "Like everyone else in my neighborhood, I work hard for what I've got. I shouldn't have to fight in court to stop the city from fining me into poverty. But with today's decision, I'm glad that I am one step closer to making sure that doesn't happen—to me or anyone else."Sandy Martinez
Quote III I've spent my whole career not as a political operative. I've never worked on a campaign in my life other than campaigning against Trump. I'm a national security guy. I've worked in national security against ISIS and Al Qaeda and Russia, and the number one national security threat I've ever seen in my life to this country's democracy is the party that I'm in, the Republican Party. It is the number one national security threat to the United States of America.Miles Taylor
***
Mosquitoes, deer flies, horse flies, wood ticks.
Name 4 things why I don't camp in the nude.
If you haven't heard about nude camping, you're not alone. I read up, and this is what I learned.
Quit blushing and take a second to hear the explanation behind nude camping. Sure, it is indeed a real thing, but not at any National Park, popular campground, or really any public area. Nudists, or naturists as they like to be called, can visit a network of private outdoor rec areas all over the country, it's just that we don't hear about them all that often. As I began my research into this vaunted lifestyle choice, I not only discovered a ton of highly rated RV resorts and campgrounds, but also a complete interactive map for every naturist out there.
And although it may ruffle a few feathers, many are quite family friendly and seem like wonderful places to spend a vacation enjoying the great outdoors.
***
If I recall correctly SCOTUS has weighed in about cursing in public that it is a 1st Amendment right.
The People's Republic State of New Jersey is setting the stage for a 1st Amendment fight.
A New Jersey woman who opposes President Joe Biden is facing what appears to be legal censorship after a judge ruled she must remove anti-Biden flags from outside her home or face daily monetary fines. The Roselle Park woman became the ire of her neighbors — and "caught the attention of local code enforcement," according to NJ.com — after she began displaying anti-Biden, pro-Donald Trump flags.
The display includes six flags, which say: "Don't Blame Me I Voted For Trump"
"Joe Biden Sucks"
"F*** Biden"
"F*** Biden Not My President"
"Socialism Sucks Biden Blows" The sixth flag shows Trump holding up two middle figures and includes the caption, "F*** Biden"
Mayor Joseph Signorello (D) claimed the display violated town ordinances prohibiting "obscene materials," but claimed the political nature of the display was not problematic.
Oh how convenient for the children. Bull Shit.
***
The right to bear arms. C'mon guys spend some time at the range.
***
Isn't that special?
Rep. Devin Nunes believes Durham Report will be forthcoming and lead to convictions. Yawn!
Rep. Devin Nunes, ranking member of the House Intelligence Committee says that he expects the Justice Department Special Counsel John Durham to release a "damaging report" on the FBI's failed investigation into former President Donald Trump's alleged ties with Russia. He stated that the report could be available as early as next week. Nunes said that thinks prison sentences could fall on a number of former senior Obama officials, according to Sara Carter. "Nunes is one of the few members of the Republican Party that still believe justice will be served. He laid out his reasons on The Sara Carter Show and said he hasn't given up faith in Durham's investigation despite the enormous speculation that the Durham investigation will fail to deliver justice," wrote Carter.
***
I could be a Humanitarian.
Or I could be Misanthropic and laugh my ass off.
3 Texas House Democrats in D.C. have tested positive for COVID-19. All 3 are fully vaccinated.
PS After drafting tonight's ONT I came across the following:
2 moar flee-baggers are afflicted with Covid Kung Flu.
***
Once upon a time, I couldn't wait until the ages of 16 and 18.
Imagine being 39 and controlled by your father.
Britney Spears says the court-ordered conservatorship which has put her father in charge of her life and career "killed my dreams." In a searing, profanity-laced Instagram post, the pop star, 39, lashed out at her dad Jamie Spears, at her sister and at critics. The "Toxic" singer slammed people who leave comments on videos of herself doing dance routines in her home that she often posts on her Instagram account. She insisted that she won't be performing live again as long as her dad continues to rule over her.
***
I understand the reason why unions were created.
Why anybody stays today is certainly a good question.
Los Angeles school teacher Glenn Laird has been a union stalwart for almost four decades. He served as a co-chairman of his school's delegation to United Teachers Los Angeles and proudly wore union purple on the picket line. But Laird is now suing to leave UTLA and demanding a refund of the dues the union has collected since his resignation request. His turning point came in July 2020 when the union, the second-largest teachers' union in the country, joined liberal activists to demand that Los Angeles defund the police in response to Black Lives Matter demonstrations. "We have to dismantle white supremacy," incoming UTLA President Cecily Myart-Cruz said. Laird, who is white, was floored. The union seemed to have forgotten why schools hired on more safety officers back in the 1980s and 1990s, when Los Angeles was one of America's most violent cities. While safety is Laird's specific concern, he is also concerned about his union's increasing embrace of so-called social justice issues.
***
This bridge is frightening enough.
It really doesn't need bomb scares.
The Mackinac Bridge in Michigan was earlier closed due to an "active bomb threat", local media reported, citing Michigan State Police. Mackinac Bridge authorities, along with Michigan's police department, announced on Sunday that traffic was resumed on the bridge after closure due to a "bomb threat". "An extensive search" conducted by law enforcement on the scene appeared to find no threat.
Earlier, people were urged to steer clear of the area due to an "emergency situation" on the Mackinac Bridge, a roadway connecting the cities of St. Ignace and Mackinaw City.
***
The ONT Musical Interlude
On this day: 18 Jul 1953
Truck driver Elvis Presley made his first ever recording when he paid $3.98 at the Memphis recording service singing two songs, 'My Happiness' and 'That's When Your Heartaches Begin'. The so-called vanity disc, was a gift for his mother. It would surface 37 years later as part of an RCA compilation called 'Elvis - the Great Performances'. via thisdayinmusic.com
&&&
***
He had the right to remain stupid. Instead he chose to be a
Genius Award Winner.
While in custody and declining to take field sobriety tests, an Iowa motorcyclist suspected of drugged driving Googled "how long meth stays in your system after initial consumption," according to an arrest report. Police say that Robert Perez, 53, was riding a stolen Kawasaki motorcycle when pulled over last night in Iowa City. Perez, cops allege, was "making non-sensical actions" while driving the motorcycle, which was listed as stolen in a law enforcement database. When questioned by an Iowa City Police Department officer, Perez "claimed a fellow meth user loaned him the vehicle." Perez, however, was unable to provide a name or address for the motorcycle's purported owner.
***
Diabetes is a horrible disease. This will help those who suffer from it.
Tonight's Feel Good Story of The Day.
A world-first, pain-free diabetes test could soon be in the hands of consumers following $6.3 million in funding to establish the first manufacturing facility for the device. Funded by the Australian Government's Modern Manufacturing Initiative, the world-class facility will help transition two decades of lab research to retail shelves to benefit more than 460 million people living with diabetes globally. University of Newcastle physicist and research leader, Professor Paul Dastoor said the first devices are due to roll off the production line by 2023.
***
Weekly commenter stats for week of 7-18-21

Top 10 commenters:
1 [532 comments] 'Sponge - Saying Ashli Babbitt' [75.11 posts/day]
2 [428 comments] 'Joe Mannix (Not a cop!)'
3 [413 comments] 'Aetius451AD'
4 [357 comments] 'Skip'
5 [347 comments] 'Braenyard'
6 [343 comments] 'qdpsteve'
7 [342 comments] 'rickb223'
8 [337 comments] 'Just a side note'
9 [329 comments] 'JT'
10 [301 comments] 'Warai-otoko' Top 10 sockpuppeteers:
1 [233 names] 'Norfolk Bug' [32.90 unique names/day]
2 [78 names] 'Duncanthrax'
3 [44 names] 'mindful webworker - dancing in my mind'
4 [34 names] 'f'd'
5 [26 names] 'Joe Mannix (Not a cop!)'
6 [26 names] 'wth'
7 [23 names] '18-1'
8 [23 names] 'Count de Monet, Free Agent (4I/2K)'
9 [22 names] 'Bete'
10 [21 names] 'davidt'
***
Tonight's ONT has been brought to you by Friendship.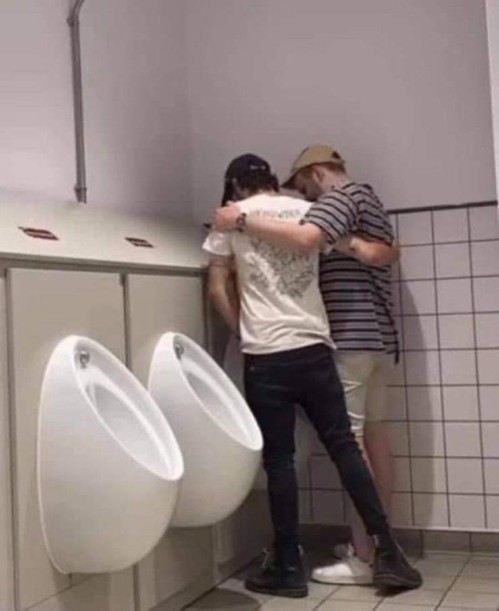 Notice: Posted with permission by the Ace Media Empire and AceCorp, LLC. The ONT often imitated never duplicated serving your Over Night needs since 2008.
Posted by: Misanthropic Humanitarian at
09:55 PM