Monday Overnight Open Thread (2/7/22)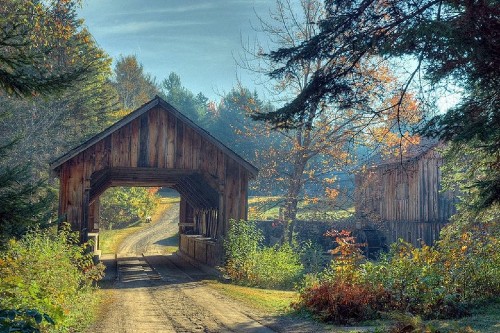 ***
The Quotes of The Day
Quote I
"I come back to centering on our mission of unlocking the potential of human creativity and enabling more than a billion people to enjoy the work of what we think will be more than 50 million creators. That mission makes these clashes worth the effort," Spotify CEO Daniel Ek
Quote II "No one likes to watch people fighting, and we're supposed to support one another — respect and obey Reagan's '11th commandment.' But If we are truly going to stop the assault on our freedoms and stop what's happening to our country, where America is just being able to be sold out to the rest of the world. We have to lean into this civil war in the GOP."Rep. Marjorie Taylor Green (R-GA)
I couldn't agree more.
Quote III 'We had been in our house for four years at that point and found this shoved in the basement wall shelving. It is in fact a VIBRATOR from the 60s. 'It does work, no I have not tried it.'McKayla Pinsker
I call Bullshit.
Quote IV "I want to end the hour with a final thought, and I'm going to go a little bit rogue here, so bear with me, OK? Jeff Zucker's departure was shocking to the staff of CNN. But CNN was not built by just one man, not by only Ted Turner and it was not led only by Jeff Zucker. CNN is so much bigger than any single individual. It is about teams and teams of people thousands of individuals who make up CNN. This place is not perfect, it will never be perfect. We will always have flaws, we will always screw up, we will always have to run corrections, we will always have to keep working to make it better and better and better every single day. That is the goal." CNN's Brian Stelter
I believe he said this while on his knees and his ears were being gently massaged.
***
I wonder if Dr. Fauci and his Gang of Monsters had anything to do with this.
Mutant super-gonorrhoea spreading across UK - with couple amongst first diagnosed
The pair in their 20s are among four people in the UK to be diagnosed with Neisseria gonorrhoea so far. It is resistant to the antibiotic ceftriaxone and is spreading across the country
***
What is the best towing EV? Well that would be my V8 98 Chevy Z71 4 WD truck, Silly.
An EV may be your next tow vehicle — and the options just keep getting better. If you're looking for the best EV for towing a trailer or boat, you're in luck. There are more electrified cars and trucks available in the automotive marketplace today than ever before, and quite a few are engineered to tow some substantial weight. A complete compendium of those EVs offering maximum trailer weight ratings of at least 1,500 pounds could go on forever. You don't have forever, so we rounded up a representative group of the electric vehicles available today that offer maximum trailer weight ratings ranging from 1,500 to 10,000-plus pounds. One of these smart and powerful EVs just might be your best EV that can tow. Before We Dig In: Let's Review the ABCs of EVs
There are different types of vehicle propulsion systems that make them an EV, and they work in different ways. There are battery electric vehicles (BEV), plug-in hybrid electric vehicles (PHEV), and hybrid electric vehicles (HEV).
***
Is this a step up from Gas Station Mini-Mart Sushi? Time will tell.
***
en·a·bler
/iˈnāblər,eˈnāblər/ a
person
Government
who encourages or enables negative or self-destructive behavior in another.
"being an enabler to an addict does more harm than good"
SERIOUSLY: Biden admin to fund crack pipe distribution for 'racial equality'
You might think you've heard it all, but here's a story of the Biden administration funding the distribution of crack pipes that might just challenge that notion. Via Free Beacon: The Biden administration is set to fund the distribution of crack pipes to drug addicts as part of its plan to advance "racial equity." The $30 million grant program, which closed applications Monday and will begin in May, will provide funds to nonprofits and local governments to help make drug use safer for addicts. Included in the grant, which is overseen by the Department of Health and Human Services, are funds for "smoking kits/supplies." A spokesman for the agency told the Washington Free Beacon that these kits will provide pipes for users to smoke crack cocaine, crystal methamphetamine, and "any illicit substance."
The soft bigotry of low expectations. Or any expectations.
***
Well this should certainly make flying this airline even more interesting or disturbing, it depends on your point of view.
Frontier Airlines and Spirit Airlines, the two largest ultralow-cost carriers in the U.S., have agreed to merge, creating what would become the fifth-largest airline in the country. The company boards approved the deal over the weekend. The deal, valued at $6.6 billion, is structured with Frontier Airlines controlling the merged airline and Spirit holding the remaining 48.5%.
***
Ewwww. A letter. That will frighten them.
Not!
Sen. Ted Cruz (R-TX) gets all senatorial with Go-Fund-Me.
Texas Sen. Ted Cruz said he sent a letter to the Federal Trade Commission asking for an investigation into GoFundMe after the for-profit crowdfunding platform ended the fundraiser for Canadian truckers. "Today I sent a letter to the Federal Trade Commission asking that the FTC open an investigation into GoFundMe into whether they've committed deceptive trade practices," Cruz told Fox News' Maria Bartiromo on "Sunday Morning Futures." "Because when people gave money, they gave money under the promise it would go to the Freedom Convoy, not to whatever left-wing political ideology GoFundMe and other Silicon Valley companies support. They are deceiving consumers and it is wrong,"
Perhaps a Constitutional attorney could lead a class action law suit against Go-Fund-Me because you damn well that letter isn't going to change bupkis.
***
Let's exam human nature. What happens when someone in authority tells you not to do something.
My guess not from previous experinece (cough, cough) is that people will disobey.
AMERICUS — Attorney William McCall Calhoun Jr. questioned potential jurors Monday for his client's pending murder trial, probing for biases that could affect his chances.
At one point during the proceeding, a court-ordered ankle monitor could be seen poking from beneath the pantleg of Calhoun's slate-blue suit. Later, Sumter County Superior Court Judge Jimmie Brown told the jurors not to do any of their own research about the case.
You damn well if you see a defense attorney wearing an ankle monitor and a judge tells you not to run a search on him, they will.
***
Fear the man who has nothing to lose, for he who loves nothing, therefore fears nothing. Fear the man who has everything to lose, for he who has everything, will stop at nothing to protect it.
This has the appearance of all out confiscation to me.
San Jose's aspiring tyrant, Democrat Mayor Sam Liccardo, thinks he's figured out a way to separate gun owners and their guns. He pushed through a measure to require gun owners to buy an insurance policy (that doesn't exist) and to pay a "fee" in order to exercise their Second Amendment rights. Nevermind that the Mayor's plan will impact the poor and minorities in his city the hardest. As every good wanna-be authoritarian inevitably concludes, Mayor Liccardo will have to break a few eggs in order to make an omelet.
***
The ONT Musical Interlude
Born on this day: February 7, 1949 - Alan Lancaster
Alan Lancaster, bassist with English group Status Quo. He left the band in 1984. The group have had over 60 chart hits in the UK, more than any other rock band, including 'Pictures of Matchstick Men' in 1967, 'Whatever You Want' in 1979 and 'In the Army Now' in 2010. Twenty-two of these reached the Top 10 in the UK. In July 1985 the band opened Live Aid at Wembley Stadium with 'Rockin' All Over the World'. He died on 26 September 2021 age 72 due to complications from multiple sclerosis. via thisdayinmusic.com
&&&
Born on this day: February 7,1948 - Jimmy Greenspoon
Jimmy Greenspoon, organist with Three Dog Night, who had the 1970 UK No.3 & US No.1 single with a cover of the Randy Newman song 'Mama Told Me Not To Come'. The band scored 21 Billboard Top 40 hits (with three hitting No.1) between 1969 and 1975. He died on March 11 2015 after a long battle with cancer at the age of 67. via thisdayinmusic.com
***
I'm not sure if it will end up on his permanent record, but he does win tonight's
Genius Award Winner 1st Runner Up.
'I was basically an administrator': He was a 6th grader when he hacked a school system. The lack of security made it too easy A few keystrokes later, he had accessed an Excel document containing every student password. "You don't think in the back of your mind, 'Oh, this is going to change my life,' 'This is going to get me expelled,' 'This is illegal,'" said his mother Janet Currier. "They're not thinking that way. They're just not." By 15, Jeremy said he and his friends had gained nearly unfettered access to the Rochester Community Schools systems. "I was able to log into any person's account and grab any information I wanted," he said. "I was basically an administrator… I could see everything, unlock doors, I could see cameras." "Students are curious, and for the most part, they are not looking to significantly cause harm or mayhem in a school district by accessing systems inappropriately," said Doug Levin, who runs the K-12 Cybersecurity Resource Center, a nonprofit dedicated to helping protect schools from cybersecurity threats.
***
No word if she's a blond.
Genius Award Winner.
An Oregon man tricked a woman into thinking she was training to be a DEA agent for a year, officials say. Authorities accused him of keeping fake badges, tactical vests, and a rifle that was actually a BB gun. When caught, the man told agents he and his "trainee" were "into cosplay." A woman in Oregon who believed that she was training to be a Drug Enforcement Administration agent realized she had been tricked for a year by a man pretending to be her supervisor, according to a criminal complaint seen by Insider. Robert Edward Golden, 41, is accused by Portland officials of impersonating a DEA special agent, using false credentials to gain information from residents and installing red-and-blue emergency lighting in his car to navigate traffic. He also kept a tactical vest affixed with "DEA Police" patches, two body-armor-plate carriers, handcuffs, badges, and an AR-15 style rifle which turned out to be a BB gun, an affidavit from a DEA special agent, Morgan T. Barr, said.
***
She was last night's Tonight's Feel Good Story of The Day.
She is again tonight.
A rough first showing at the Beijing Winter Olympics for U.S.-born Chinese figure skater Zhu Yi continued on Monday after she fell twice during the final event in the team competition before breaking down in tears on the ice. Zhu, who was born in California but gave up her American citizenship to compete for China in 2018, began the women's free skate event well, landing both her first two jumps before falling on a triple-flip attempt, according to Yahoo Sports.
***
Tonight's ONT has been brought to you by Improper Grilling Techniques.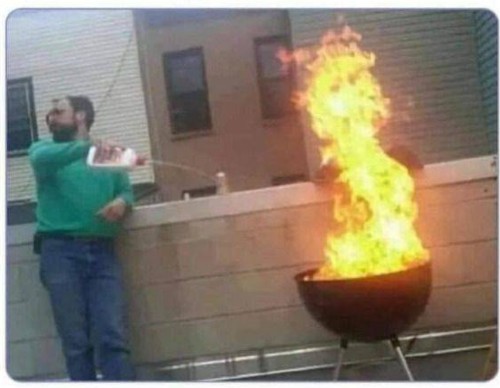 Notice: Posted with permission by the Ace Media Empire and AceCorp, LLC. Legally supervised by Dewey, Cheatem & Howe, S.C. Views expressed are those of Mis. Hum. Enterprises.
Posted by: Misanthropic Humanitarian at
10:00 PM
MuNuvians
MeeNuvians
Polls! Polls! Polls!
Frequently Asked Questions
The (Almost) Complete Paul Anka Integrity Kick
Top Top Tens
Greatest Hitjobs
News/Chat