Sunday Morning Book Thread 02-06-2022 [All Hail Eris]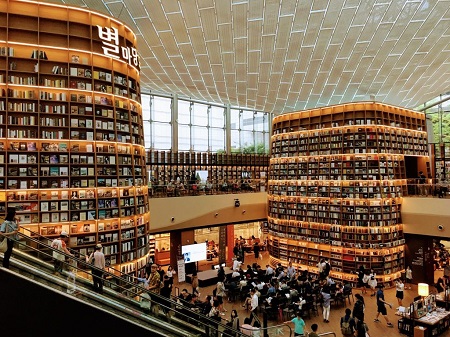 (h/t Mindful Webworker)
Visit the amazing
Starfield Library
in Seoul, South Korea.
***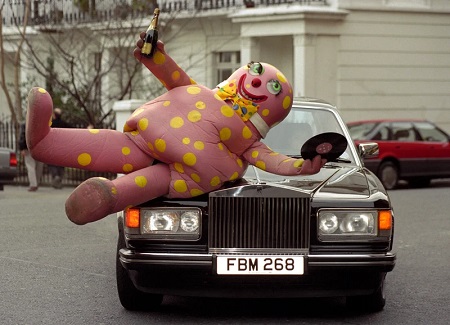 This is Eris's version of "Fat Man on Ottoman"
***
Good morning, my precious poppets! Welcome once again to the classy and luxurious Sunday Morning Book Thread, that plushly appointed mosh pit of opinion, snark, choler, jest and japery, and our continuing conversation on books, reading, writing, and the culture at large. The stately Dungeon of Discord has been Muppetized into a Romper Room of Doom, so feel free to run with scissors, set off firecrackers, and play lawn darts. There is no lifeguard at Ace's Grotto. Dunk away! If you want to deconstruct Deruda while wearing a rainbow unicorn onesie, who am I to judge? Your natural right to cavort pantsless Shall. Not. Be. Infringed! Nor will I judge you for bowing to convention and wearing pants. Even if it's these
pants
, which caused me Lovecraftian existential dread as a wee tot! So pull up a
comfy chair
, do a line of Pixie Stix, and tell us what you've been reading! Who dis: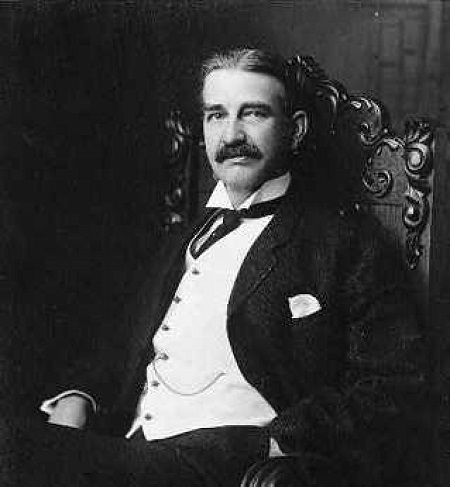 I of course saw the movie, but never read the Oz books as a child. I would have loved them! As an adult I found them to be strange little psilocybin trips that are chock full of casually violent content sure to delight Midwestern prairie monsters: Twisters, winged hench-monkeys, an axe-weilding tin man who cheerily slaughters his enemies, a scarecrow who murders a murder of crows, a princess who steals heads, and various and sundry cobbled together horrors like The Gump and the coquetish Patchwork Girl.
DO NOT TAKE THE WOGGLE-BUG ACID
The Tin Woodman was Metal in all senses: "He seized his axe, which he had made very sharp, and as the leader of the wolves came on the Tin Woodman swung his arm and chopped the wolf's head from its body, so that it immediately died. As soon as he could raise his axe another wolf came up, and he also fell under the sharp edge of the Tin Woodman's weapon. There were forty wolves, and forty times a wolf was killed, so that at last they all lay dead in a heap before the Woodman. Then he put down his axe and sat beside the Scarecrow, who said, "It was a good fight, friend." That right there is a Klingon fairy tale. What dire tales did you read as a child? One that gave me the willies included the Chronicles of Prydain series (Arawn's reanimated Cauldron-Born army! Yeeesh!)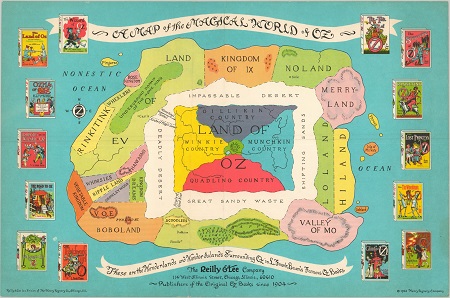 ***
Ravel - Pavanne for Sleeping Beauty Joe Walsh had a groovy synth version on his So What album:
******
Our own Sabrina Chase is putting her novel
"The Last Mage Guardian"
(Book 1 in the Guardian's Compact series) on sale for only $1.99! The Amazon blurb reads:
Her great-uncle, the mage Oron, bequeathed to her his oak-shaded chateau and a debt of magical honor. But in a world where women do not do magic, Miss Ardhuin Andrews must hide her magical talents. How can she repay the debt? When Oron's enemies attack, how can she survive? Political intrigue, duty, and echoes of an old war not truly ended combine to create a smoldering crisis in a world where magic and science coexist.
***
It Pays To Increase Your Word Power®
ACEPHALOUS
- Without a head. Condition of a "Project Team" in a government department which is implementing an "Industrial Decocracy Mission Statement". Also that of a decapitated fowl.
AILUROPHILE
- Someone who is abnormally fond of cats. Such a one may readily be identified by the fleas and fine hairs hovering in the air like an aura about their person. Be kind to them; they have probably just spent a small fortune on canned fishwaste.
BOOBOISIE
- The slower classes; the stupid masses. A term coined by H.L. Mencken. The more savage American writers -- Ambrose Bierce, Phillip Wylie, Mencken, and the like -- seem to have a gift for what one might term neo-invectivism, another example of which might be Wylie's MICROPOOPS, for pinheaded paperpushers.
BREASTSUMMER
- Believe it or not, this beautiful word denotes the beam supporting the upper front part of a building, over its main door or portico. "Ah, Mrs. Sandalbath, as I came in I admired your breastsummer so much. What a superstructure!" (The above selections are from the indispensable "Superior Person's Second Book of Weird and Wondrous Words" by Peter Bowler.)
📖 📖 📖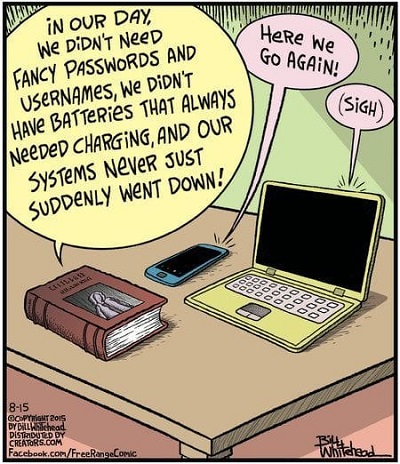 Contact Eris at your risk!
ErisEnthroned at sign protonmail dot cee oh emm
Well that's it for this week. What cool stuff are you reading?