Sunday Morning Book Thread 01-16-2022 [All Hail Eris]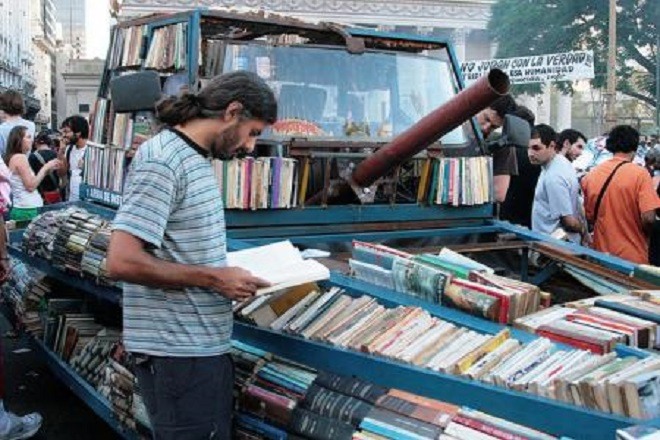 This militarized bookmobile is giving me ideas...wonderful ideas!
***
Good morning to you all from the stately Dungeon of Discord. Welcome once again to the classy and luxurious Sunday Morning Book Thread, that plushly appointed mosh pit of opinion, snark, choler, jest and japery, and our continuing conversation on books, reading, writing, and the culture at large. While OregonMuse is recovering from the effects of prolonged use of
Pervitin
, I will toss together this placesetter Book Thread with my usual slugabed skrimshankery. And please feel free to lounge poolside in your HQ shorty robe. I don't impose harsh moral strictures or expect my readers to obey outmoded notions of decency. If you want to study Schrödinger starkers/not starkers, who am I to judge? Your natural right to cavort pantsless Shall. Not. Be. Infringed! Nor will I judge you for bowing to convention and wearing pants.
Even if it's these pants
, that could be worn at a Klingon blood ritual/BBQ. So join us in Ace's Grotto for some light refreshment and convivial conversation, and tell us what you've been reading!
***
Who dis: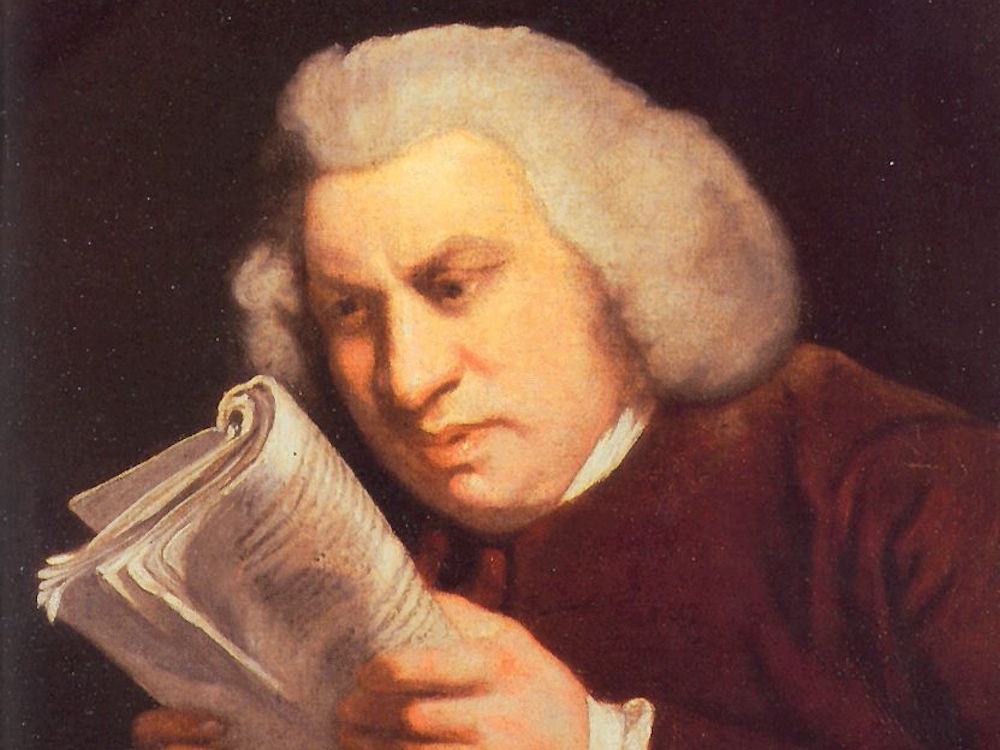 'A man ought to read just as inclination leads him; for what he reads as a task will do him little good.'
***
It Pays To Increase Your Word Power®
ABECEDARIAN
- (i) Arranged in alphabetical order; (ii) elementary, devoid of sophistication. AN ABECEDARIAN INSULT: "Sir, you are an apogenous, bovaristic, coprolalial, dasypygal, excerebrose, facinorous, gnathonic, hircine, ithyphallic, jumentous, kyphonic, labrose, mephitic, napiform, oligophrenial, papuliferous, quisquilian, rebarbative, saponaceous, thersitical, unguinous, ventripotent, wlatsome, xylocephalous, yirning zoophyte!" (Translation: "Sir, you are an impotent, conceited, obscene, hairy-buttocked, brainless, wicked, toadying, goatish, indecent, stable-smelling, hunch-backed, thick-lipped, stinking, turnip-shaped, feeble-minded, pimply, trashy, repellant, smarmy, foul-mouthed, greasy, gluttonous, loathsome, wooded-headed, whining, extremely low form of animal life.") ((The above from "The Superior Person's Book of Words" by Peter Bowler, an essential volume in every Horde library))
***
A brief history of the codpiece (from Middle English: cod, meaning "bag, scrotum")
The hard part is finding shoes to match your bag.
***
I believe I linked to the Biblioburros of rural Columbia many threads ago. I was reminded of them when I placed a hold on a book after reading a good review of it in the Epoch Times - "The Book Woman of Troublesome Creek: A Novel" by Kim Michele Richardson. Anybody read it? The Amazon blurblet says "The hardscrabble folks of Troublesome Creek have to scrap for everything---everything except books, that is. Thanks to Roosevelt's Kentucky Pack Horse Library Project, Troublesome's got its very own traveling librarian, Cussy Mary Carter." Alas for Cussie, she is one of Appalachia's "Blue People" (a fictionalized verson of the Fugate family of Troublesome Creek and Ball Creek, KY who carried the recessive methemoglobinemia gene) so she will have to confront prejudice. Sounds very Book Club-y, but it is supposed to to describe the people and land very vividly so we shall see.
The Pack Horse Librarians of Eastern Kentucky
***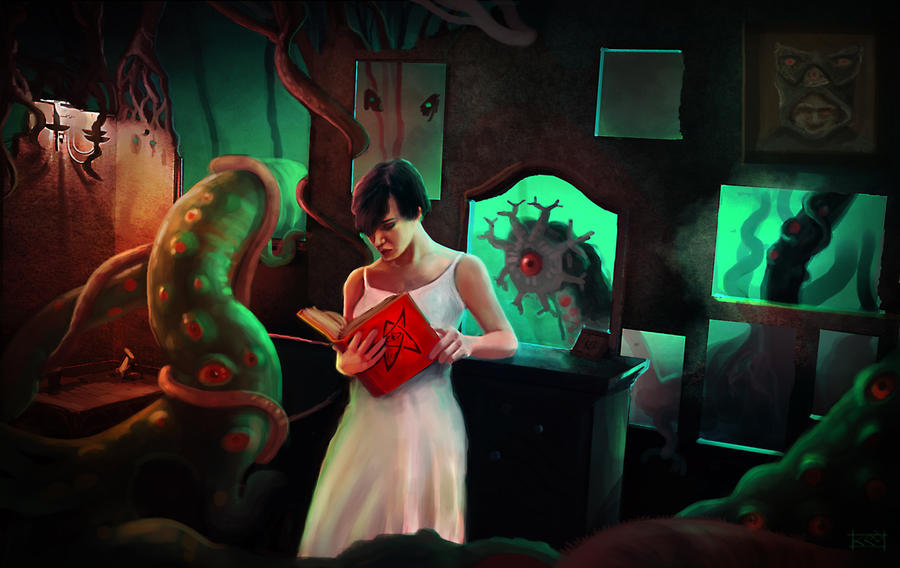 Is there an author I love more "problematic" than H.P. Lovecraft? My very love itself is problematic (he referred to my tribe as "stunted brachycephalic South-Italians")! And yet I care not that his tentacles are colonizing my brain like a shoggoth. Here's a passage from the short story "The Hound", in which the protagonists, having lived a life of increasing hyper-depravity, become grave-robbers. "Only the sombre philosophy of the Decadents could hold us, and this we found potent only by increasing gradually the depth and diabolism of our penetrations. Baudelaire and Huysmans were soon exhausted of thrills, till finally there remained for us only the more direct stimuli of unnatural personal experiences and thrills."
What ungood authors do you like?
***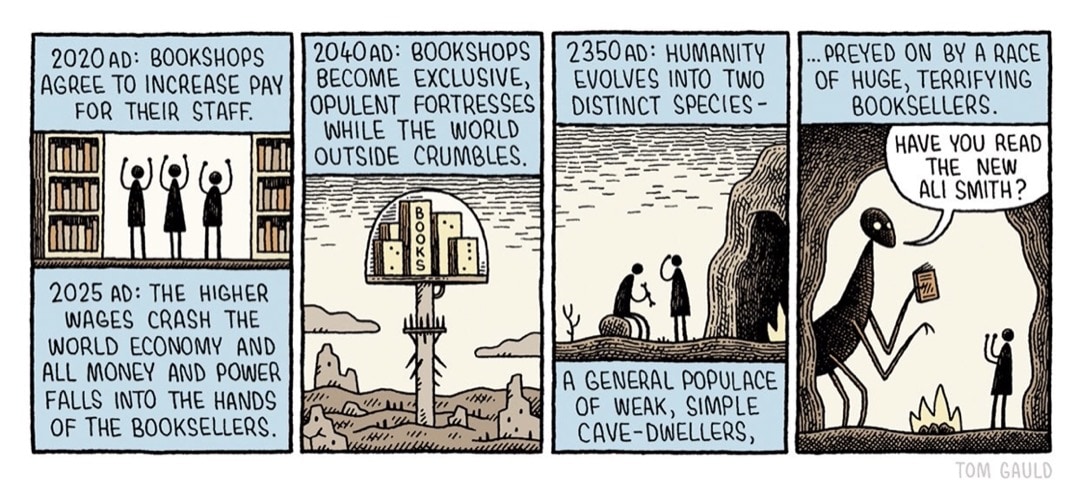 Well that's it for this week. Get better, OregonMuse!