WSJ: Let's Face It, The Democrats Are In Such A Deep Hole There's Only One Shovel Big Enough To Dig Them Out Of It, and That Big Fat Shovel Is...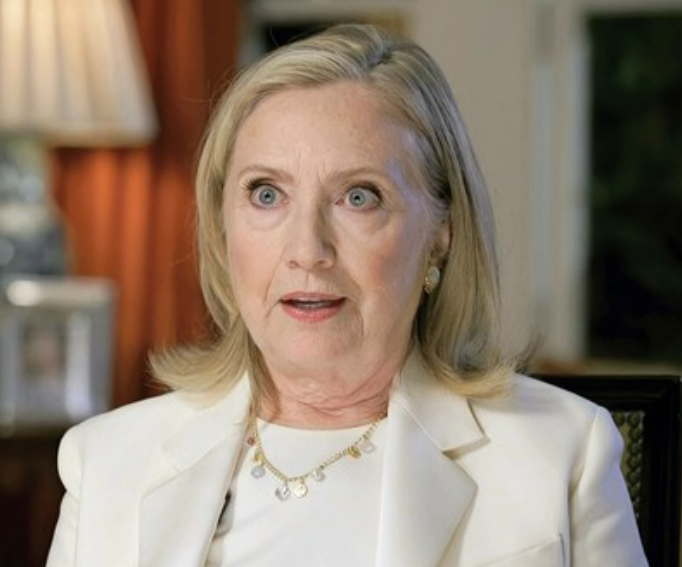 We all want it. Make it so.
Matt Vespa excerpts from the Wall Street Journal. This article was written by two longtime Democrat apparatchiks.
A perfect storm in the Democratic Party is making a once-unfathomable scenario plausible: a political comeback for Hillary Clinton in 2024. Several circumstances--President Biden's low approval rating, doubts over his capacity to run for re-election at 82, Vice President Kamala Harris's unpopularity, and the absence of another strong Democrat to lead the ticket in 2024--have created a leadership vacuum in the party, which Mrs. Clinton viably could fill. She is already in an advantageous position to become the 2024 Democratic nominee. She is an experienced national figure who is younger than Mr. Biden...
Dear Lord, she's the candidate of youth.
...and can offer a different approach from the disorganized and unpopular one the party is currently taking.
Dear Lord, she's the candidate of new, popular ideas.
... Based on her latest public statements, it's clear that Mrs. Clinton not only recognizes her position as a potential front-runner but also is setting up a process to help her decide whether or not to run for president again. She recently warned of the electoral consequences in the 2022 midterms if the Democratic Party continues to align itself with its progressive wing and urged Democrats to reject far-left positions that isolate key segments of the electorate.
Well, she's got one "key segment of the electorate" absolutely nailed down: