An ONT To Hang Your Hat On
Happy Thursday Horde! Have any of y'all started to do any Christmas-y stuff? We have the tree up, and last night we went to see The Chosen: The Messengers. The actual episode was good, and I liked the bits on the different names of God, but the rest of it was contemporary Christmas carols, which are not really my thing. I like my carols traditional. The family that sang How great thu art knocked it out of the park, but then again, that's not really a carol.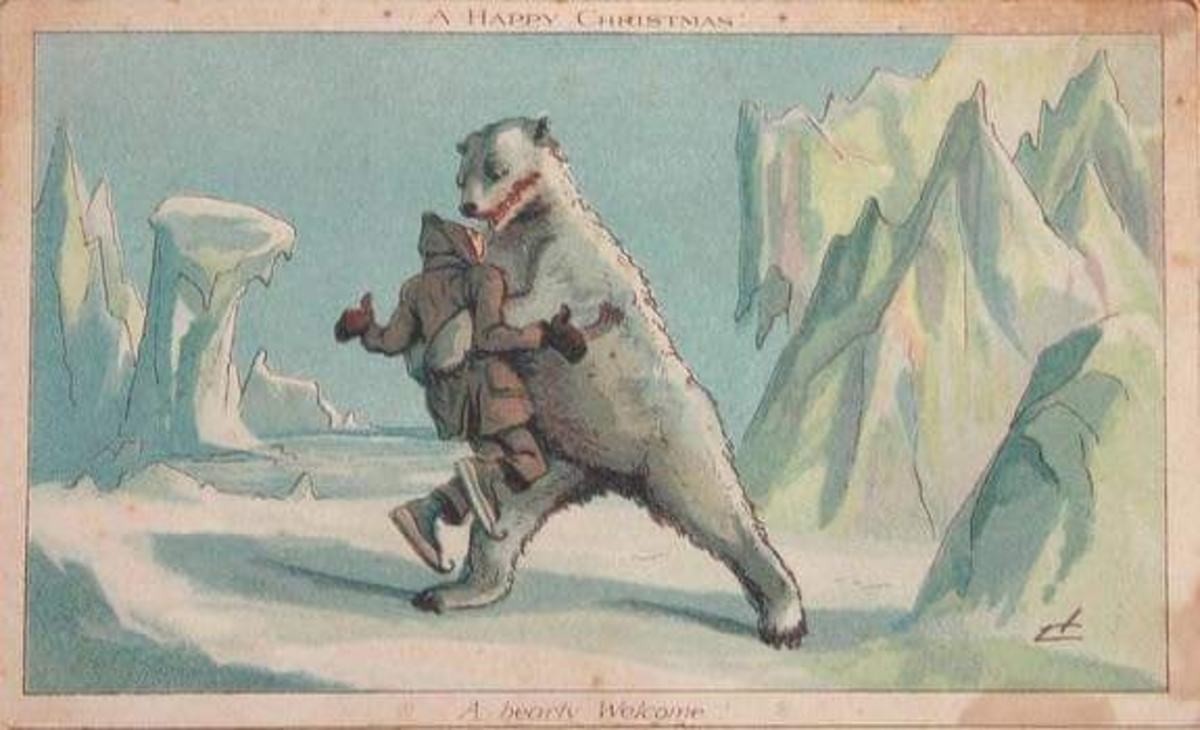 Ever seen Victorian era Christmas cards? They're a stitch.
Remember Pearl Harbor
This week marked the 80th anniversary of the Japanese attack on Pearl Harbor. While everybody knows the horrors of the holocaust, the Japanese have largely escaped public censure for their equally horrific and brutal march through the south Pacific. Here's one such tale.
Bangka Island: The WW2 massacre and a 'truth too awful to speak'
The Japanese raped a group of Australian nurses before machine gunning them. It's a good article, until it veers into wokism at the end. While patting itself on the back about just how "serious" we are about sexual assault these days, it does also note earlier that committing a rape was a hanging offense in Australia until 1955. You want serious? Get off social media and get to work bringing that back. I'd be just fine with the punishment for rape being to dance on air.
More News From Oz
Melbourne Woman Sets Herself On Fire Inside Car With Sign Saying: "NO ONE CARES, MANDATES ARE KILLING US"
Shades of Thích Quang Duc, and also done in protest of an overreaching authoritarian government. Same act, same reason. If you want to know how I know that the whole "If it saves just one life" rational for all of this COVID related shit is a lie, all you need to do is look at suicides, mental health breakdowns, drug overdoses and spikes in alcoholism. They outnumber actual COVID deaths by a factor of, what, 5? 10? I wouldn't be surprised if it's more than that. Related:
Double vaxxed, triple tested, and still locked up indefinitely.
I'm Just Going To Leave This Here
Food!
We Ate Fried Chicken Priced At $16.95 To $500 To See Which One Was The Most Worth It
Fried chicken may be the perfect food. If I was forced to choose one food to eat for the rest of my life, fried chicken would definitely be one of the final choices on the list. That said, $500 for a fried chicken is insane, no matter how good it is. Of course, it might be better to pay $500 for a chicken rather than whatever this is:
Bros., Lecce: We Eat at The Worst Michelin Starred Restaurant, Ever
Which brings us to the question of the night: If you could only eat 1 food for the rest of your life, what would it be?
#JustThePunchLine
Saudi camel beauty pageant cracks down on cosmetic enhancements
"What are you laughing at, you do the same thing!" "I meant we ride the camel into town and visit the brothel, you moron"
Working Yourself Into A Lone Star State
Family mocked for saying Buc-ee's wrong in viral TikTok
There's a lot you can get away with down here in Texas, the state prides itself on a culture of individual freedom, but if you dis Buc-ees, there's a-gonna be a fight.
Tragedy
GA Mom Says Rittenhouse's "Bad" Parents Are To Blame; She Is Then Killed By Her Own Son On Thanksgiving
I know there are some on the right who are getting a schadenboner about this story, and to them I say: Stop it. Just cut it the fuck out. This is a tragedy, no matter what brain dead thing she might have said about Rittenhouse. Our job is to beat the left, not become them. Doing whatever it takes to beat the commies? Fine, all's fair in war, and this is definitely a war. But reveling over someone's murder just because they said something stupid? Include me out.
The Tide Is Turning?
VIDEO: Antifa Marxists Attack and Interrupt Massive Nationalist Rally in France – Are Beaten and Chased from Building by Crowd Chanting, "Everyone Hates Antifa!"
It's GP, so make of it what you will, but there is a Tweet embedded that shows a French crowd chanting...something. For all the French I speak it could be "Tastes great! Less filling!"
Science Corner
Really interesting video, and the narration is top notch too. Related:
Have we turned "the science" into a new religion?
Of course they have.
Tonight's ONT has been brought to you by karma: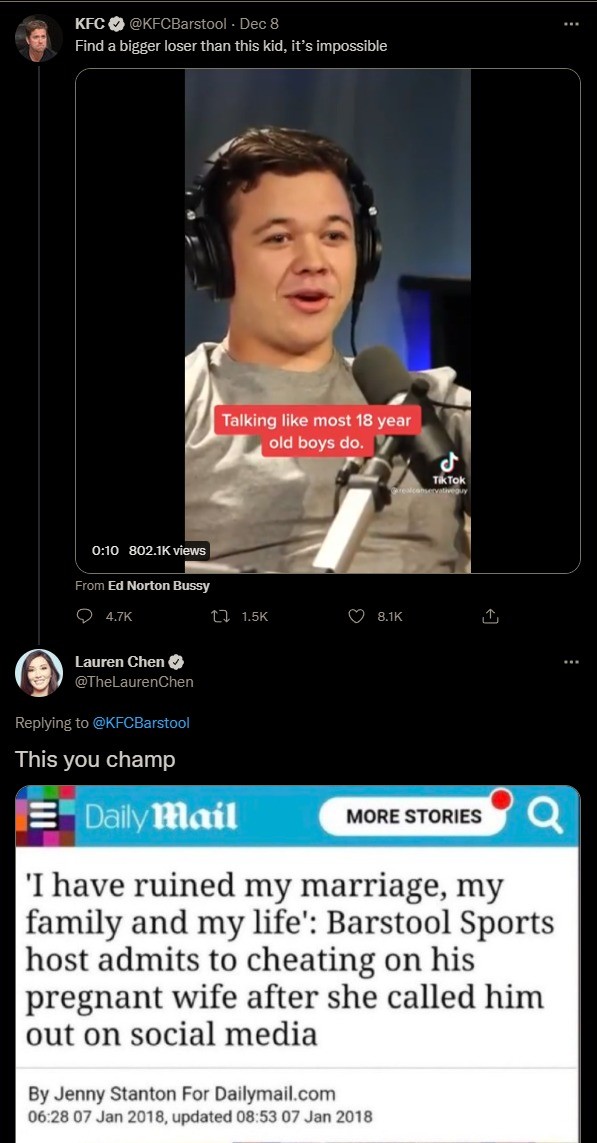 Damn, that may be in violation of The Thirteenth Amendment.
Posted by: WeirdDave at
10:00 PM