Sunday Morning Book Thread 11-21-2021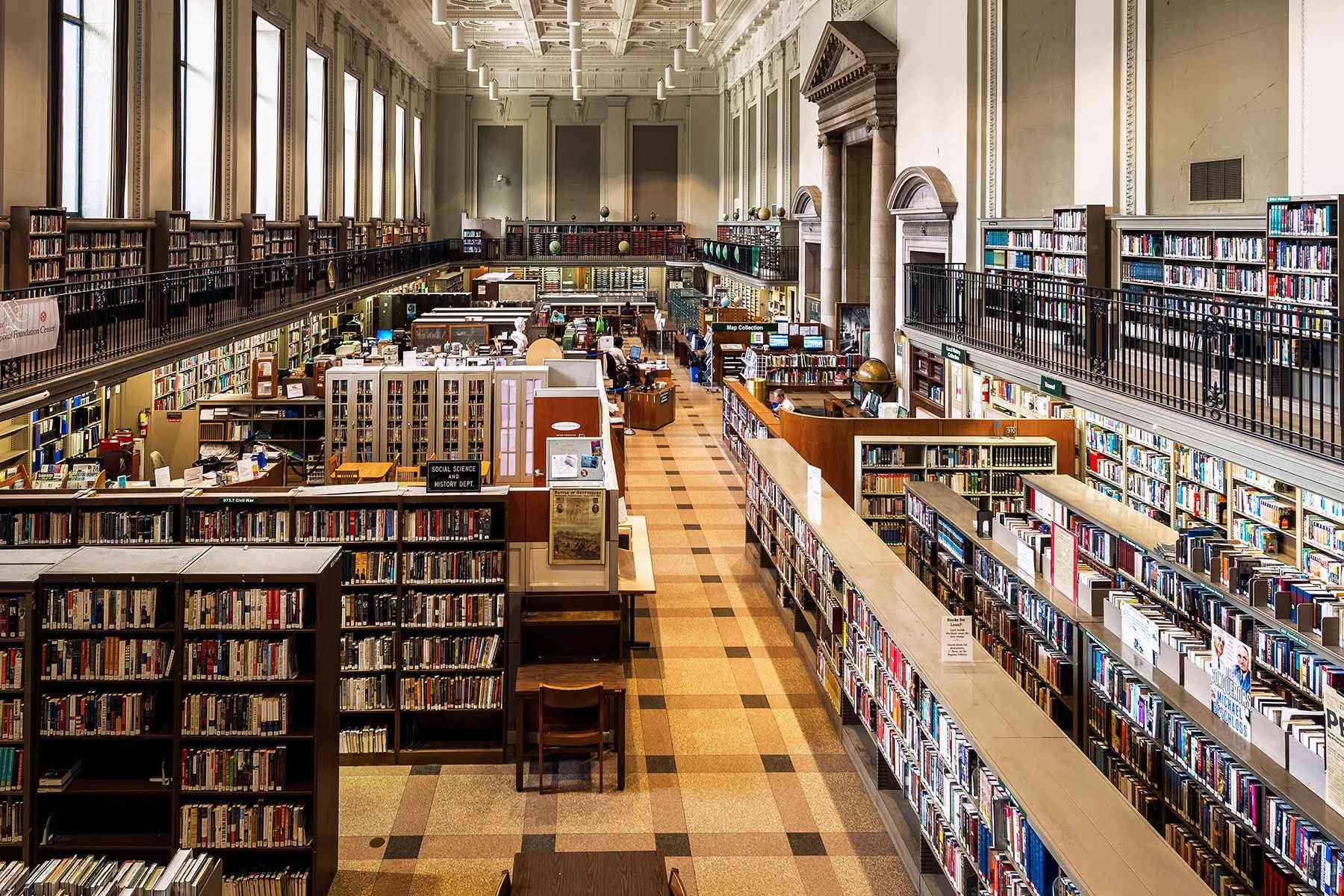 Free Library, Philadelphia, PA
Good morning to all you 'rons, 'ettes, lurkers, and lurkettes, wine moms, frat bros, and
crétins sans pantalon
(who are technically breaking the rules). Welcome once again to the stately, prestigious, internationally acclaimed and high-class Sunday Morning Book Thread, a weekly compendium of reviews, observations, snark, witty repartee, hilarious
bon mots
, and a continuing conversation on books, reading, spending way too much money on books, writing books, and publishing books by escaped oafs and oafettes who follow words with their fingers and whose lips move as they read. Unlike other AoSHQ comment threads, the Sunday Morning Book Thread is so hoity-toity, pants are required. Even
these pants
, new this fall, from the Jordan Peterson™ Collection.
Pic Note:
I'm always suspicious of "free" libraries, which generally means they're paid by taxpayers, but at least ths Philadelphia system was
originally seeded by a private donation
:
The Free Library of Philadelphia was chartered in 1891 as "a general library which shall be free to all", through efforts led by Dr. William Pepper, who secured initial funding through a $225,000 bequest from his wealthy uncle, George S. Pepper...Today, the Free Library of Philadelphia system, comprising 54 neighborhood library locations...with millions of digital and physical materials.

The Free Library of Philadelphia's Children's Literature Research Collection houses an extensive research collection of children's literature published after 1836.

The Rare Book Department features one of the world's most renowned Charles Dickens collections, with first editions, personal letters, and Dickens' stuffed pet raven, Grip, as well as extensive collections of illuminated manuscripts, Americana, Beatrix Potter, early children's books, Edgar Allan Poe, Pennsylvania German folk art, and more.
Many of the 54 regional libraries in this system were funded by rapacious greedy capitalist robber baron Andrew Carnegie who donated $1.5 million to the library in 1903.
It Pays To Increase Your Word Power®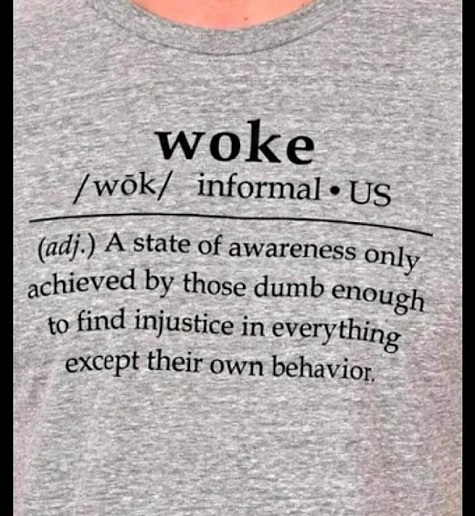 GET WOKE, GO... BROKE?
Mouse 1: That cat's killing us. I haven't had a bite to eat in days.
Mouse 2: We need to do something
Mouse 3: I have an idea.
All the mice: What?
Mouse 3: Let's tie a bell around his neck. That way, we'll always know when he's coming.
All the mice: Yay! That's a GREAT idea!
Mouse 4: Yeah, but who is going to get close enough to put it on him?
All the mice: ( *silence* )
86 I read Woke, Inc., by Vivek Ramaswamy. He's a Harvard and Yale Law-educated biotech CEO / lawyer, a former Goldman-Sachs guy, a first gen POC, and all around very bright guy. This book is his analysis of why companies go woke. Hint: it isn't because they really, really care. It's because they enhance their power by partnering with the Fed government. He names names, and provides brief histories that you'll remember, because the things he describes happened recently, and continue to happen now...I meant to highlight his analysis of this "partnership". In essence, woke entities, be they companies or the media, function as the government's backdoor to censorship and other actions they're forbidden from doing by law. Together, they form a monolith that Stalin could only envy. It's in this way that they are exceptionally dangerous...The real power of this book is that it's written by an insider who knows first hand how things work. This, of course, infuriates the left, as apostates always do. I highly recommend it.

Posted by: pep at November 14, 2021 09:45 AM (ZsR3z)
I don't think very many elected officials really want to what
Woke, Inc.: Inside Corporate America's Social Justice Scam
prescribes: ending Big Tech's immunity from prosecution by removing their CDA 230 exemption. It's really an open scandal, not much different than in medieval times when popes had mistresses and even wives openly, church offices were bought and sold, priests partied down, and shut up, peasant, how dare you question men of God who are better than you? I probably should actually read the book and find out how Mr. Ramaswamy proposes to put the bell on this particular cat. From his qualifications and experience, he sounds like a smart guy. But despite this, I sense that the political will for this is tepid at best.
Who Dis: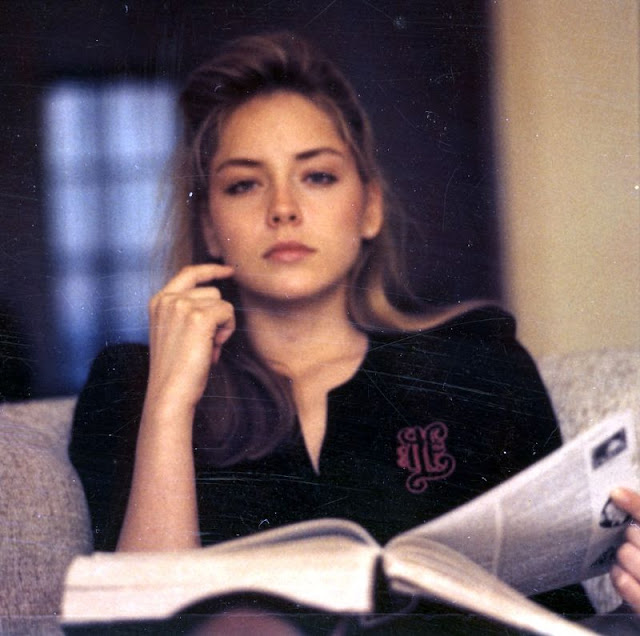 Last week's who dis
was the incomparable Ginger Rogers.
Moron Recommendations
Way back last August, redc1c4 told me about a book that might appeal to many of you on this Smart Miltary Blog, a new biography of John Moses Browning,
The Guns of John Moses Browning: The Remarkable Story of the Inventor Whose Firearms Changed the World
, who produced his first gun at the age of 10 from leftover parts in his fatherís gunsmith/blacksmith shop:
Few people are aware that John Moses Browning—a tall, humble, cerebral man born in 1855 and raised as a Mormon in the American West—was the mind behind many of the world-changing firearms that dominated more than a century of conflict. He invented the design used in virtually all modern pistols, created the most popular hunting rifles and shotguns, and conceived the machine guns that proved decisive not just in World Wars I and II but nearly every major military action since. Yet few in America knew his name until he was into his sixties.

Embodying the tradition of self-made, self-educated geniuses (like Lincoln and Edison), Browning was able to think in three dimensions (he never used blueprints) and his gifted mind produced everything from the famous Winchester "30-30" hunting rifle to the awesomely effective machine guns used by every American aircraft and infantry unit in World War II. The British credited Browning's guns with helping to win the Battle of Britain.
Browning's impact on history ranks with that of the Wright Brothers, Thomas Edison, and Henry Ford. It's a new book, so
the Kindle edition
is priced high at $14.99.
___________
69 Finished the excellent WWII novel "The Deep Six" by Martin Dibner (1953). Highly recommended.

Posted by: All Hail Eris, She-Wolf of the 'Ettes 'Ettes at November 14, 2021 09:38 AM (Dc2NZ)
This novel made the NY Times best-sellers list, but it is OOP now.
The Deep Six is a 1953 novel by Martin Dibner (1911-1992) describing the experiences of a group of U.S. Navy sailors fighting in the Aleutian Islands Campaign in 1943 during World War II. The novel, based on the author's experiences serving in the light cruiser USS Richmond during the same campaign, is written in a terse Hemingwayesque style and was a contemporary of Nicholas Monsarrat's novel The Cruel Sea and The Caine Mutiny by Herman Wouk.
There are a number of used copies on
Abebooks
. Dibner is also the author of
Ransom Run
,
The Trouble With Heroes
, and
The Admiral
, all OOP but available on
Abebooks
.
___________
In unrelated books there's one called The Rithmatist, set in an alternate reality U.S., that I like. Sanderson seems to have forgotten it though and never written any others in that universe.

Posted by: Polliwog the 'Ette at November 14, 2021 10:50 AM (MXdMt)
I'm currently in book 2 of Sanderson's Stormlight series. Good story, but slow going. I never knew he wrote a YA novel, though:
More than anything, Joel wants to be a Rithmatist. Chosen by the Master in a mysterious inception ceremony, Rithmatists have the power to infuse life into two-dimensional figures known as Chalklings. Rithmatists are humanity's only defense against the Wild Chalklings—merciless creatures that leave mangled corpses in their wake. Having nearly overrun the territory of Nebrask, the Wild Chalklings now threaten all of the American Isles.

As the son of a lowly chalkmaker at Armedius Academy, Joel can only watch as Rithmatist students study the magical art that he would do anything to practice. Then students start disappearing—kidnapped from their rooms at night, leaving trails of blood. Assigned to help the professor who is investigating the crimes, Joel and his friend Melody find themselves on the trail of an unexpected discovery—one that will change Rithmatics—and their world—forever.
The Kindle edition
is $9.99. As Polliwog says, this appears to be a one-off novel. But Sanderson has written the 5-part
Alcatraz vs. the Evil Librarians
for YA audiences, too.
___________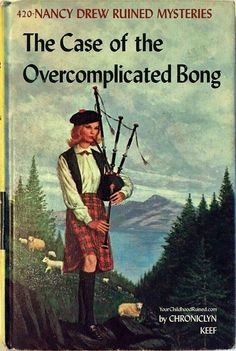 Books By Morons
Moron author Paul Clayton tells me that the time is ripe for his short (174 pp.) 2CW novel,
Crossing Over
:
Published in 2018, the book is proving to be somewhat prophetic on the macro level (contested election, two presidents claiming victory, street violence), and on the micro, the story of an ordinary American family, is intimate and riveting, in my biased opinion. Some of the readers of the first edition wanted a more conclusive ending so I did a revision, just published ten days or so ago, and added another last chapter, chapter X, about 24 pages. The ending is shocking, but realistic.
According to an Amazon review, the book "does not focus on the politics, but instead focuses on regular Americans who not long before led totally normal lives, and who are quickly turned into refugees as they try to escape the crime and violence taking over the country."
The Kindle edition
is $2.99.
___________
So that's all for this week. As always, book thread tips, suggestions, bribes, insults, threats, ugly pants pics and moron library submissions may be sent to OregonMuse, Proprietor, AoSHQ Book Thread, at the book thread e-mail address: aoshqbookthread, followed by the 'at' sign, and then 'G' mail, and then dot cee oh emm. What have you all been reading this week? Hopefully something good, because, as you all know, life is too short to be reading lousy books.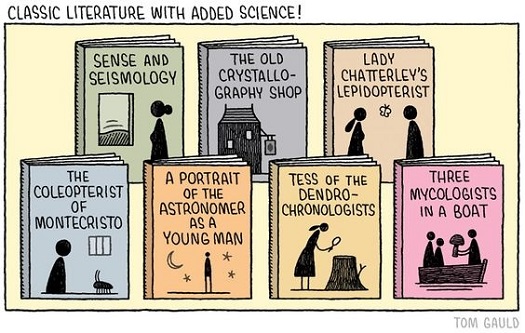 Posted by: OregonMuse at
09:00 AM