Sunday Overnight Open Thread (11/14/21)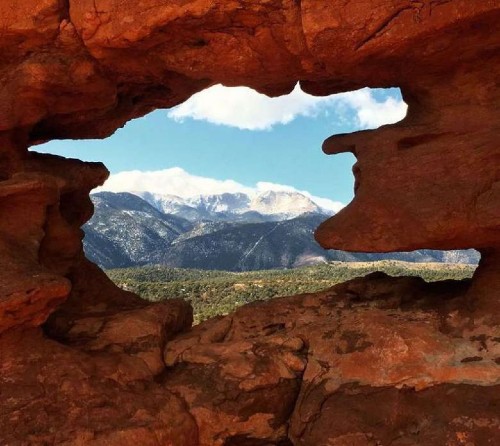 ***
The Quotes of The Day
Quote I "I have one consistency, which is being against the totalitarian – on the left and on the right. The totalitarian, to me, is the enemy; the one that's absolute, the one that wants control over the inside of your head, not just your actions and your taxes." –Christopher Hitchens
Quote II "We're here today because we need immediate relief at the gas pump and the place to look is the Strategic Petroleum Reserve," Senate Majority Leader Chuck Schumer (Dumb Fuck-NY)
Quote III "The hardest part is going to be the leaving, not the being. So it's the ripping that I dread, not so much the presence because I think once I'm there, I'll be OK," Deana Martin
Quote IV "..... because "the woke" have no sense of humor and, therefore, take everything literally and then judge it against their own very-questionable (double-)standards. Let's face it; you have to be a humorless, dumb-as-dogshit, non-contextual, hypocritical fucktard to be "woke", otherwise it don't work. Matthew Noto
Quote V "Things are a lot better in this country than they were a year ago." White House Chief of Staff Ron Klain
***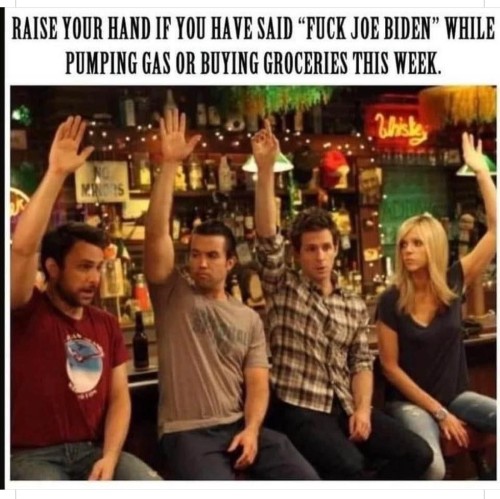 I did both today, it was painful.
***
Being the fair and balanced Cob that I am,
I won't speculate if the dead bomber and 3 others taken into custody are practicing members of "The Religion of Pieces".
A taxi driver apparently locked a suicide bomber in his car after spotting explosives before a blast ripped through the vehicle outside a maternity hospital in Liverpool on Sunday. The explosion, reported at 10:59am, came moments before the nation fell silent to mark Remembrance Day and killed the cab passenger and injured the driver, named locally as David Perry. The car passenger, a man, was declared dead at the scene and is yet to be formally identified. Mr Perry was injured and was tonight being treated for 'non-life threatening' injuries, which friends said included burns and shrapnel wounds. The incident took place as a remembrance service involving more than 2,000 military personnel, veterans and civic dignitaries, was happening at Liverpool's Anglican Cathedral less than a mile away.
***
LOLGF'd
The Federal Bureau of Investigation has confirmed it is aware and actively looking into reports about tens of thousands of fake cyber-attack warnings sent from one of their official email accounts.
The emails warning of a "sophisticated" cyber security threat were first flagged on Saturday by cyber security experts on social media, forcing the FBI to publicly confirm the agency was "aware of the incident this morning involving fake emails from an @ic.fbi.gov email account." "This is an ongoing situation and we are not able to provide any additional information at this time," the FBI said in a statement to Nexstar, adding that the public should report any "suspicious" emails from "unknown senders."
***
Government Begins Investigation of Tesla Full Self-Driving Beta Crash
Earlier this year, the National Highway Traffic Safety Administration began an investigation of Tesla's Autopilot program. Why? Well, it seemed as though a significant numbers of Teslas running Autopilot had a tendency to crash into the vehicles of first responders — which is not a great situation for anyone involved. Now, the NHTSA is investigating another one of Tesla's features — though in this case, the scope of the investigation is limited to one crash. As Reuters reports, the crash under investigation involves a Model Y that went into the wrong lane while making a left turn — and was subsequently struck by another car. The car was in Full Self-Driving Beta mode, and according to the report, the driver attempted to take over control of the Model Y. At that point, the account of the crash continues, "the car by itself took control and forced itself into the incorrect lane."
***
Is there hope for the Stupid Party Republican Party?
A group of former U.S. Navy SEALs who are now running for Congress dressed down the Biden administration for foreign policy decisions, including the tumultuous Afghanistan withdrawal. Retired Navy SEALs – Ryan Zinke, Eli Crane, Morgan Luttrell, Brady Duke, and Derrick Van Orden – appeared on Fox News this week. The Navy SEALs turned congressional candidates ripped President Joe Biden for leaving Americans in Afghanistan. Ryan Zinke – former Secretary of Interior – called for congressional investigations to discover exactly how many people that Biden deserted in Afghanistan – which is estimated to be as many as 14,000 U.S. legal permanent residents.
***
If you paid a couple of thousand dollars for a piece of exercise equipment:
You should be able to use any f*cking #hashtag you desire in your profile.
"Let's Go Brandon!" has become a political rallying cry among conservative-Trump-loving Americans to show their defiance against President Biden. The phrase has gone viral since Oct. 2's NASCAR race at the Talladega Superspeedway in Alabama, after a reporter interviewing racecar driver Brandon Brown quickly spoke over the crowd who was chanting "F@ck Joe Biden!" She said, "You can hear the chants from the crowd. Let's go Brandon!" The "Let's Go, Brandon" movement is a unique public response that shows their discontent for the Biden administration. Billboards, bumper stickers, yard signs, rap songs, guns, memes, and trending hashtags continue to go viral. But one place that has banned the phrase is fitness equipment company Peloton. According to PJ Media, Peloton members used the tag "#LetsGoBrandon" in their profile to connect with other like-minded users. Not too long after they tagged their profiles, Peloton immediately banned the use of it.
***
Former "Conservative pundit" and hallucinogenic consumer Matt Lewis gives us the Chris Christie/Liz Cheney ticket. What did they say at Woodstock? "That the brown acid that is circulating around us isn't too good. It is suggested that you stay away from that. Of course it's your own trip." Lewis should heed that advice.
Could Chris Christie and Liz Cheney Take Trump Down? Liz Cheney and Chris Christie could pose a more formidable challenge, and be less convenient foils, than the candidates Trump rolled over on his way to the presidency in 2016.
What if Donald Trump has to fight a grudge match against Liz Cheney and Chris Christie on his way to a second term? This scenario is probably more likely than you might think—one with significant consequences.
Go ahead Fat Boy. Run Waddle for the White House and see what happens.
On "Axios on HBO," former New Jersey Gov. Chris Christie took a tough opening shot at potential 2024 candidates who plan to decide whether to run based on what former President Trump does: "Those people who say that they will defer to Donald Trump have disqualified themselves from being president," Christie told me during a wide-ranging interview in New Jersey. "Because if you're not willing to stand up to someone, ... how can you ... be standing up for everyone when you're president?"
Why it matters: Christie, who's gaming out a possible run in 2024, is signaling he has no fear of tangling with Trump, a friend of 20 years from whom he has been estranged since 1/6. And he's painting more cautious Republicans as cowardly.
Well I paint him as a Lard Ass mealy-mouth politician.
***
The ONT Musical Interlude
&&&
***
It's not just Americans who are sue happy.
Genius Award Winner.
A CYCLIST who went viral for knocking over a young girl on an icy path during a Christmas Day walk is now suing her dad for posting the video online. Patrick Mpasa shared the video last year of the unnamed cyclist knocking down his little daughter Neia on their festive stroll in Belgium.
***
The good old barber shop, home of outdated periodicals, embellished stories and
Tonight's Feel Good Story of The Day.
BALTIMORE — An off-duty Baltimore police officer who was getting a haircut Saturday became involved in a fatal shooting of a suspect believed to have been behind a weekend shooting spree in the city that left two people dead and one critically injured, police said.
Responding officers arrived at the barbershop and "learned that an armed gunman walked into the business and shot and killed" a male barber before an off-duty police officer who was in the business at the time "shot the suspect, killing him," according to a press statement by the Baltimore Police Department.
***
Weekly commenter stats for week of 11-14-2021

Top 10 commenters:
1 [502 comments] 'Joe Mannix (Not a cop!)' [70.46 posts/day]
2 [416 comments] 'Tom Servo'
3 [415 comments] 'TheJamesMadison, the hero Gotham deserves'
4 [403 comments] 'Skip '
5 [363 comments] 'whig'
6 [359 comments] 'qdpsteve'
7 [353 comments] 'rickb223'
8 [320 comments] 'Aetius451AD Work Laptop'
9 [302 comments] 'JT'
10 [301 comments] 'Christopher R Taylor' Top 10 sockpuppeteers:
1 [269 names] 'Miklos' [37.76 unique names/day]
2 [114 names] 'Count de Monet, Unvaccinated Kulak-American'
3 [42 names] 'The ARC of History!'
4 [39 names] '18-1'
5 [39 names] 'Duncanthrax'
6 [33 names] 'Helena Handbasket'
7 [32 names] 'OrangeEnt'
8 [27 names] 'Blue Bunny'
9 [26 names] 'pookysgirl, hard cider in hand'
10 [25 names] 'Joe Mannix (Not a cop!)'
***
***
Tonight's ONT has been brought to you by Joe Biden's Bidet.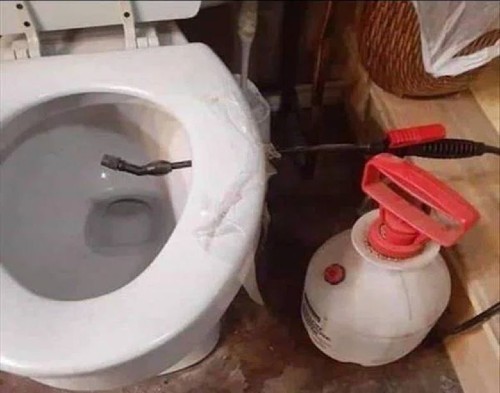 Notice: Posted with permission by the Ace Media Empire, AceCorp, LLC. Legal representation by the esteemed firm of Dewey, Cheatem & Howe, S.C. The views reflected here in The ONT do not necessarily reflect those of anybody in charge.
Posted by: Misanthropic Humanitarian at
09:49 PM