Quick! Get those mandates in place NOW before science makes the vaccines obsolete
Biden and Team Brandon are going to have to work fast to get their vaccine mandates in place, or science may overtake any remaining thin-as-old-onion-skin paper rationales for requiring everyone to take the vaccines they present as the "settled (except for inconsequential details) science". Assurances of the lasting effectiveness of the vaccines have waned remarkably, and we have learned that the jabs do not prevent transmission of the virus. And here comes another blow to the last remaining, desperate rationale - - namely that only the vaccines can protect us from serious illness and prevent hospital overflows:
Long-lasting protection - - but not by a vaccine:
Regeneron Pharmaceuticals today announced the results from a Phase 3 trial jointly run with the National Institute of Allergy and Infectious Diseases (NIAID), which assessed the use of a single dose of investigational REGEN-COV, a monoclonal antibodies drug, to prevent COVID-19 in uninfected individuals. The new analyses show REGEN-COV reduced the risk of contracting COVID-19 (i.e., laboratory-confirmed symptomatic SARS-CoV-2 infections) by 81.6% during the pre-specified follow-up period (months 2 - 8 ), maintaining the 81.4% risk reduction during the first month after administration, which was previously reported in The New England Journal of Medicine.
This trial was conducted with the same active ingredients that are used in Regeneron's infusions which Ron DeSantis promoted by, among other things, setting up
infusion centers.
But in this trial of prophylactic use, the antibodies were delivered by subcutaneous injections, not infusions. I'm not sure if there is anything in the delivery system that makes a difference in action between the infusion and injection. Eight months sounds better than the current 5 months or so of protection from the vaccines.
Maybe less.
And eight months was the
end of the study.
Not necessarily the end of protection by the antibodies.
From the press release:
During the 8-month assessment period there were 0 hospitalizations for COVID-19 in the REGEN-COV group and 6 in the placebo group. . . In results previously published, the trial met its primary endpoint, reducing the risk of COVID-19 (i.e., laboratory-confirmed symptomatic SARS-CoV-2 infections) by 81.4% within 1 month of receiving REGEN-COV (p<0.0001). The new results released today describe a pre-specified analysis for the following 7 months, throughout which an additional 45 symptomatic infections occurred. During this time period, REGEN-COV continued to prevent infection, without requiring additional doses.
The trial, which was fully enrolled in early 2021, allowed participants to become vaccinated if they wished once the primary efficacy treatment period (month 1) was complete. Vaccination rates during the months 2-8 assessment period were balanced, with 34.5% (n=290) of the REGEN-COV group and 35.2% (n=296) of the placebo group receiving at least 1 COVID-19 vaccine dose by the end of the 8-month assessment period. . . . During the initial high-risk period related to household transmission, the rate of COVID-19 (in the absence of protection with REGEN-COV) was 13-fold higher than during the subsequent period of ongoing transmission: during month 1, the rate of COVID-19 in the placebo group was 8.3% per month; and during months 2-8 it decreased to 0.6% per month on average. During the 8-month assessment period, 0 individuals in the REGEN-COV group were hospitalized due to COVID-19, compared to 6 individuals in the placebo group (1 person in the first month; 5 people during months 2 - 8 ).
"In this trial, a single dose of REGEN-COV provided long-term protection against COVID-19, including times of particularly high risk from household exposure, and in the longer-term during ongoing broader exposure," said George D. Yancopoulos, M.D., Ph.D., President and Chief Scientific Officer at Regeneron. "These data add to the increasing body of evidence supporting use of REGEN-COV to prevent COVID-19 in uninfected individuals, which may be especially useful for the many immunocompromised people who do not respond adequately to vaccines and remain 'prisoners of the pandemic.' . . ."
Regeneron is making nice with the FDA and NIAID, saying that this product is not a substitute for vaccination. Though it clearly protected both vaccinated and unvaccinated people in this study. This product has not yet received provisional approval for pre-exposure prophylaxis. And approval for post-exposure prophylaxis is limited. But how long do you think it will be before people find out that this valuable treatment is being withheld from them?
Other Antibody Products for COVID-19
There is at least one company I had never heard of before out there testing injectable antibody products for COVID-19, including for pre-exposure prophylaxis. I think there may be more than one such company working toward authorization of a product in the USA at this time, at the clinical trial stage.
A while ago, I kept getting social media invitations to sign up for a clinical trial (or trials) of an injectable antibody formulation. I think I got these invitations because I live in a low-income area with low vaccine acceptance.
One product was developed with the idea that a single injection could be used either for long-term pre-exposure prophylaxis or for early treatment. It was also in clinical trials overseas, and was hyped as a low-cost alternative to vaccines in the third world. Of course, they were also pursuing emergency use authorization in the USA. Gotta make some dollars to support selling it elsewhere. Promoters mentioned that it should be effective against future mutations of the virus. I don't know why. They were not real forthcoming about that part. Or about what else was in the injection. Otherwise (except for the placebo), sounded like a fun trial! Have you heard any details on products like these? There is some possibility that I have combined details from promotional pieces from two different companies I had never heard of before above. The ads disappear if there is no response. One of these companies was running two separate trials on the same product - one for prophylaxis and another for early treatment.
What about the Merck pill?
Well, it is for early treatment, not for prophylaxis, but the
UK authorized it last week.
Should keep some people out of the hospital. Both vaccinated and unvaccinated. I was surprised to learn not long ago how many doctors remained ignorant of the possibility of monoclonal antibody treatments for their patients. You would think that primary care physicians, in particular, would have been carefully informed about this by the health authorities, since the recommended alternative treatment was basically "just stay home until you are ready to go to the hospital." If the FDA approves the Merck product, do you think doctors will hear about it?
The FDA is not even meeting
to consider approval until November 30, even though the phase 3 trial was stopped early because of deaths in the placebo group, and even though the government has already paid for a stock of this medication. If you stop a clinical trial because untreated people were dying, shouldn't you show some urgency with regard to allowing other people to be treated? The government paid for a stock of the monoclonal antibodies quite a while ago, too, yet information about them didn't get to many doctors. People died. The Merck product, in my view, is not all roses and lollipops.
It works by
producing mutations in viral RNA.
It has potential for carcinogenicity, and I don't know how much testing has been done. I think there was a time, when laws were different, when this compound would not have been pursued as a therapeutic product. But how do you weigh the (unknown) risks of cancer against the benefits of protecting against serious disease or death from the virus (particularly in older people who may not face much future cancer risk)? Maybe on an individual basis? That's not how regulatory agencies think. As a general rule.
The Pfizer pill is probably coming up for approval, too
Pfizer announced
that its pill to treat Covid-19 dramatically reduced the risk of hospitalization and death when given soon after symptoms of the virus appear.
In clinical trials of antiviral treatment, which included 775 high-risk adult patients, individuals were given a course of 30 pills over five days. When given within three days of the start of Covid-19 symptoms, the antiviral pills cut the risk of hospitalization or death by 89 percent. The group of patients in the clinical trial that received the drug had no deaths compared to seven deaths in the group that received placebo. According to Pfizer, an independent board of experts closely watching the clinical trial for the drug recommended that the study be stopped early because the drug's benefit to patients had proved so convincing . . .
Same thing happened with the Merck pill.
UPDATE:
Since this post was stomped yesterday, it gives me an opportunity to comment on some of the Pfizer-related information in the sidebar from yesterday. You may want to keep a link to (or the PDF from) the TABLET piece discussed in last Saturday's post handy, if only for a careful summary of
what we have been told
about COVID-19 since its appearance. The TABLET piece provides some possible insight (besides degradation and corruption) into why that
doctor on NBC
gets away with lying so outrageously about the number of kids who have died from COVID-19, at least among the personnel at the network. Pharmaceutical companies, government, health care and media were already untrusted entities before the virus hit. He is just continuing the established pattern. Some people filter their statements, some do not. Thanks to Tami for the tip that the CEO of Pfizer said he thinks people who
"spread misinformation"
on the COVID-19 vaccines are criminals. He's not JUST being self-serving.
He really believes that.
Most likely. Of course, he is not thinking of people who have shared pro-vaccine misinformation that makes people distrust the vaccines. Or of drug companies or governments which have been guilty of unethical conduct in the past, making people distrust their current messages. Pfizer followed up on the CEO's comment by saying that "science has your back". The thought processes of people who think that ONLY NOW can they share "science" to combat "misinformation" through cartoon memes is inscrutable to me. But it is also interesting that the push to inoculate children is so strong just before Pfizer is poised to introduce an oral tablet that may make their vaccine unnecessary for many adults who would prefer another option to taking the Pfizer vaccine every 6 months or so (as far as we can predict). I think the PR people at Pfizer with the cartoon memes could use some help from Biden and Team Brandon in pushing those vaccine mandates. Who is the target audience here? Who hired the people who created this "scientific" message?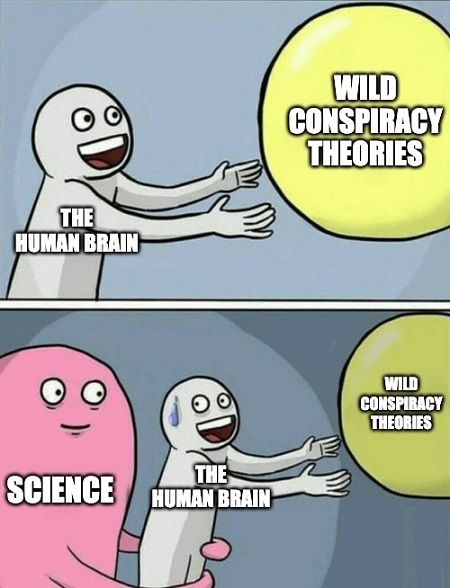 Show me on this doll where science touched you
And thanks to J.J. Sefton for
this link
quoting the Pfizer CEO:
Atlantic Council CEO Frederick Kempe said, "There was some fake news during this period of time about the vaccines, all sorts of conspiracy theories. How did you deal with that, and how did you navigate that? Where do you feel the primary source of this sort of fake news was? How damaging was this to us?" Bourla said, "I'm afraid it was quite a lot damaging. There was particularly with us we were targeted by a lot of, let's say, dark organizations that you don't really know the ownership, you suspect there are some countries behind. We were getting a lot of briefings from CIA, from FBI about attacks that may happen to us, cyber attacks I mean and also about spread of misinformation." . . . Bourla continued, "There is a very small part of professionals which they circulate on purpose misinformation so that they will mislead those that have concerns. Those people are criminals. . .
I get that promotional materials for pharmaceutical products are subject to FDA review and all. Believe me. But still, couldn't they have found a way to counter such alleged "misinformation" and "conspiracy theories" at the time they came out, with "REAL" information - not just with labels and denials? Would transparency and maybe even starting some conversations have worked better? And even now, what if Pfizer arranged to have NBC correct the numbers of that doctor who wildly over-reported the number of child deaths from COVID in his NBC commentary? Wouldn't that increase peoples' confidence in Pfizer more than cartoon memes? I think the real target of this campaign against "misinformation" is
health care professionals.
This is from September:
Every doctor i know today got an email from their medical board threatening to revoke their license if they "spread misinformation" about COVID vaccines. The boards get to define "misinformation" however they choose. Is it "misinformation" to discuss known serious adverse rxns ?
One doctor's response to the notice he got:
I respectfully request that you email to me in writing a list of what you consider to be misinformation regarding the COVID-19 vaccinations. . .
You never know when the "shifting sands of COVID information and recommendations" could lead to something you said yesterday becoming misinformation today. You could suddenly become a criminal. Better not say anything at all to your patients. Just follow the program.
For our science nerds
Predicting which healthy young people are likely to develop severe COVID-19 symptoms:
It could be in the genes.
I have a suspicion that sometimes we are seeing a robust (but damaging) immunological response and calling it "severe COVID-19 symptoms". Or there could be something unusual about the immunological response in certain people.
Treat early.
But how would a doctor know if you are one of those high-risk, young healthy people before the research above is done? Would you qualify for the new treatments coming online, or should you to rely on things like "horse dewormer"? Anybody heard anything new about
fenofibrate?
In the Pipeline
Okay, this is not too far along in the pipeline, and it is a new vaccine technology:
oral tablet vaccines for respiratory diseases like COVID-19 and influenza. They did a Phase II study of an oral influenza vaccine in Costa Mesa back in 2016-17. Published last year
in The Lancet.
They actually challenged subjects with influenza virus. This is the human influenza study. Phase 2. The oral vaccine was tested against an injected vaccine and a placebo (the placebo group was smaller).
The most prevalent solicited adverse events for each of the treatment groups after immunisation were headache in the VXA-A1.1 (in five [7%] of 70 participants) and placebo (in seven [19%] of 36 participants) groups and tenderness at injection site in the IIV group (in 19 [26%] of 72 participants) Influenza-positive illness after challenge was detected in 17 (29%) of 58 individuals in the VXA-A1.1 group, 19 (35%) of 54 in the IIV group, and 15 (48%) of 31 in the placebo group.
Sounds about par for the course for influenza vaccines: 29% infected in the treatment group, 48% in the placebo group. At least it was a little better than the injected vaccine. If it had be statistically significantly better, they would have said so. Animal studies with COVID-19 oral (or nasal) vaccine look promising. Infected hamsters which had been inoculated with the oral or nasal vaccine were less likely to infect other hamsters downwind than unvaccinated hamsters.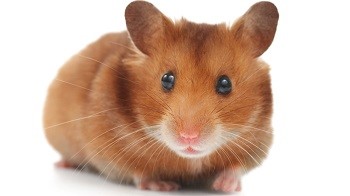 The mucosal vaccines appear to reduce viral shedding (in striking contrast, probably, to the present injected vaccines). Is there
anything concerning about this technology?
It is possible that
anti-microbial mouthwashes
could also reduce viral transmission. That's a simple thing. Meanwhile, the French health authority advises that
people under 30 not take the Moderna vaccine.
I don't think the "settled science" is going to stay settled.
Apologies from Ace:
I was posting from the road yesterday afternoon and didn't realize that K.T. had posted. When I go out, I get all of my posts in order and then set alarms on my phone to go off when it's time to post them. Then as each alarm goes off, I just hit "Post." I didn't check the blog to see if anyone had posted. So I'm posting this today because it's a Meaty, Girthy post, and didn't get the attention it deserved yesterday.
Note to Ace:
See what happens when you stomp my post? It gets girthier. Hope nobody gets lost.
Another Note from Ace:
Thanks K.T. To trial-watchers: You can keep commenting in the trial thread below, but Littlefinger is too tedious to keep that as the top post. I'm drifting.
Posted by: K.T. at
03:15 PM