Sunday Morning Book Thread 10-31-2021
bon mots
, and a continuing conversation on books, reading, spending way too much money on books, writing books, and publishing books by escaped oafs and oafettes who follow words with their fingers and whose lips move as they read. Unlike other AoSHQ comment threads, the Sunday Morning Book Thread is so hoity-toity, pants are required. Even if it's
these spooky pants
, and do you really want to make friends with a pair of pants walking around by themselves? And is that anything we should be teaching our kids?
Pic Note:
I read this article,
5 Haunted Libraries In 5 Different Countries
, to see if there was a story that would match the pic, and I wasn't disappointed:
HUTCHINSON PUBLIC LIBRARY (USA)

At Hutchinson Public Library in Hutchinson, Kansas, the ghost of Ida Day Holzapfel has been seen. She worked at the library from 1916 to 1926, and again from 1946 to 1953. It was in 1953 that she left the Hutchinson Public Library to work as a librarian in California. Not long after however, she died in a car accident.

According to the library, Holzapfel was very dedicated to her work. On Halloween in 1975, library workers "reported seeing and hearing a ghost in the library" – hers. Library employees have continued to feel her presence after that day.
Oooooooooooooooooooooooooooooo! There's also this one:
The National Library of India "is a permanent depository of all reading and printed materials produced in India, or written by any foreigner, wherever published and in whatever language." Located in Kolkata, its beginnings go back to the early 1800s and the Calcutta Public Library.

The Times of India Travel section lists the library as one of several haunted places in Kolkata. Different ghosts have made their presence known in the library over the years. The Times of India also reported that a secret chamber was discovered in 2010, which no one has entered in more than 200 years. There are different theories about what may be inside.
Well, what are you waiting for? JUST BREAK DOWN THE DAMN DOOR!! What could *possibly* go wrong?
It Pays To Increase Your Word Power®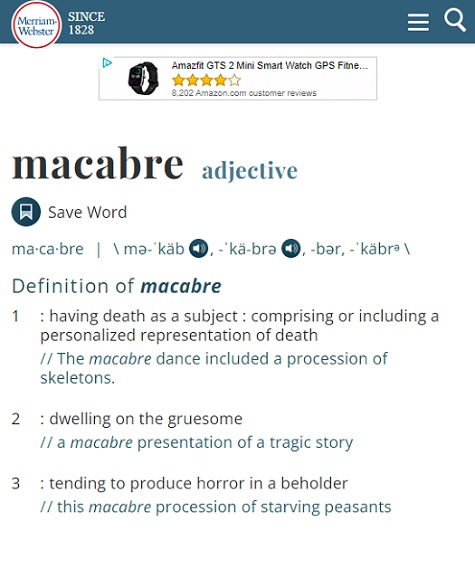 I don't have any dancing skeletons, so these guys will have to do: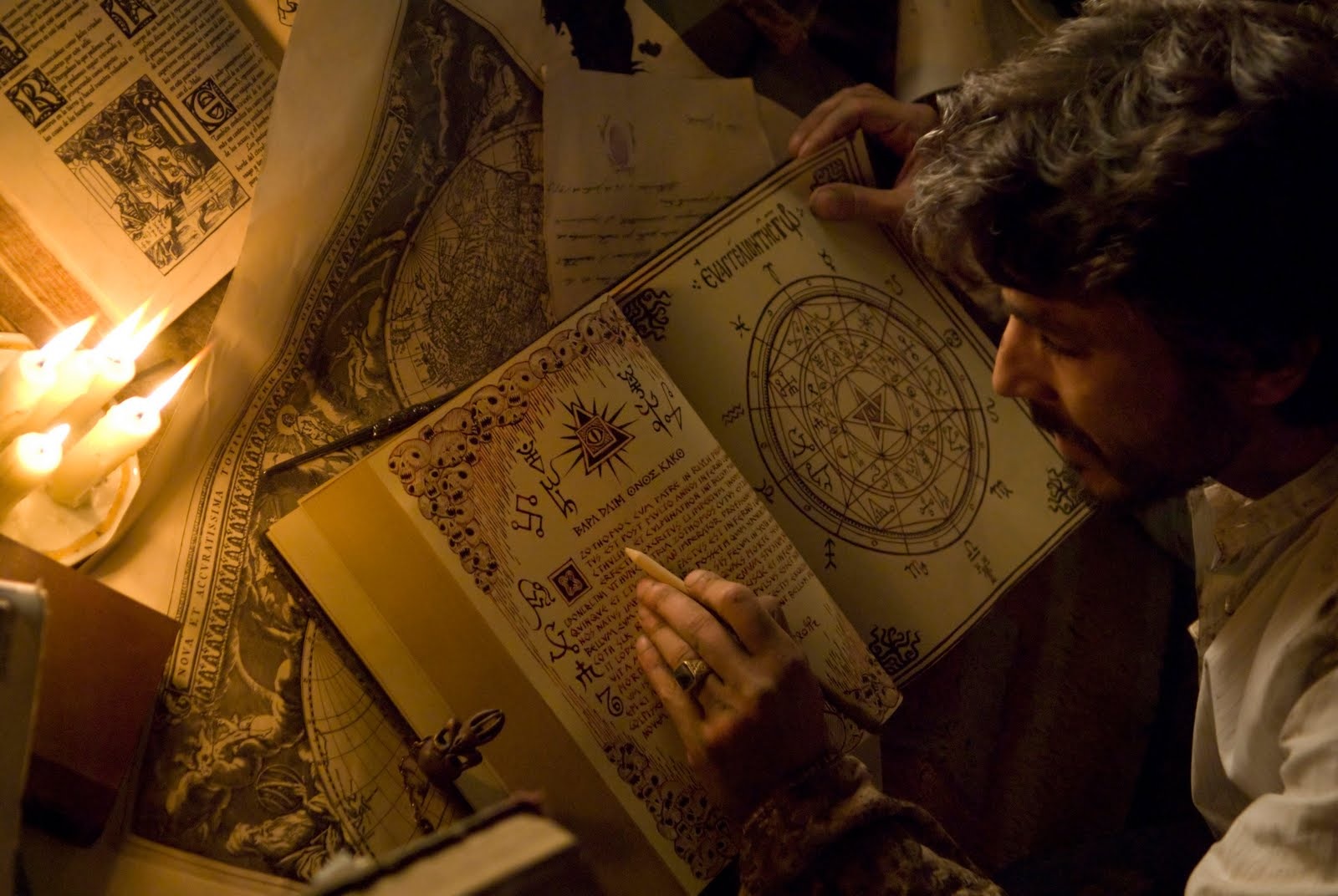 "Some Books Ought Not To Be Read"


(h/t Achtung! Cthulhu: The Secret War. This site looks like some sort of board game design project that was abandoned some time ago.)
Magical Thinking
Author Gary Lachman is a man whom Donald Trump evidently broke very, very badly. Trying to process the reasons why the Bad Orange Man is living rent-free in his head 24/7, he came up with
Dark Star Rising: Magick and Power in the Age of Trump
, a book wherein he argues that there can be only one explanation for Trump's astonishing election victory in 2016 and his domination of the political landscape: dark magic. Get a load of this:
Within the concentric circles of Trump's regime lies an unseen culture of occultists, power-seekers, and mind-magicians whose influence is on the rise. In this unparalleled account, historian Gary Lachman examines the influence of occult and esoteric philosophy on the unexpected rise of the alt-right.
AHAHAHAHAHAHAHAHA!!! You know this is going to be good:
Did positive thinking and mental science help put Donald Trump in the White House? And are there any other hidden powers of the mind and thought at work in today's world politics? In Dark Star Rising: Magick and Power in the Age of Trump, historian and cultural critic Gary Lachman takes a close look at the various magical and esoteric ideas that are impacting political events across the globe. From New Thought and Chaos Magick to the far-right esotericism of Julius Evola and the Traditionalists, Lachman follows a trail of mystic clues that involve, among others, Norman Vincent Peale, domineering gurus and demagogues, Ayn Rand, Pepe the Frog, Rene Schwaller de Lubicz, synarchy, the Alt-Right, meme magic, and Vladimir Putin and his postmodern Rasputin.
As I said, Trump really,
really
broke this guy. And including
Pepe the Frog
in the same rogues' gallery as Norman Vincent Peale is particularly choice. There is only one way to fight the magic of the Bad Orange Man and his Evil Legions of Darkness: with magic of your own. Fortunately, there is a book that tells you how to do just that. I'm talking about
Magic for the Resistance: Rituals and Spells for Change
by Michael Hughes:
The resistance is growing, and it needs your help. This book provides spells and rituals designed to help you put your magical will to work to create a more just and equitable world...Magic for the Resistance offers a toolkit for magical people or first-time spellcasters who want to manifest social justice, equality, and peace.

Includes spells for: Racial justice, women's rights, LGBTQ+ rights, antifascism, environmentalism, immigration, refugee support, nonviolence.
Apparently not included are spells for: setting fire to federal buildings, destroying small businesses, throwing Molotov cocktails at cops, beating up old men in wheelchairs, and shouting down public speakers who are saying things you don't like. Although, I guess they don't really need magic to do those things. Hughes is the creator of the internationally viral Mass Spell to Bind Donald Trump and All Those Who Abet Him, the largest and longest-running magical working in history. We laugh at this, but considering the trajectory of the 2020 election, who knows, maybe it worked.
Who Dis: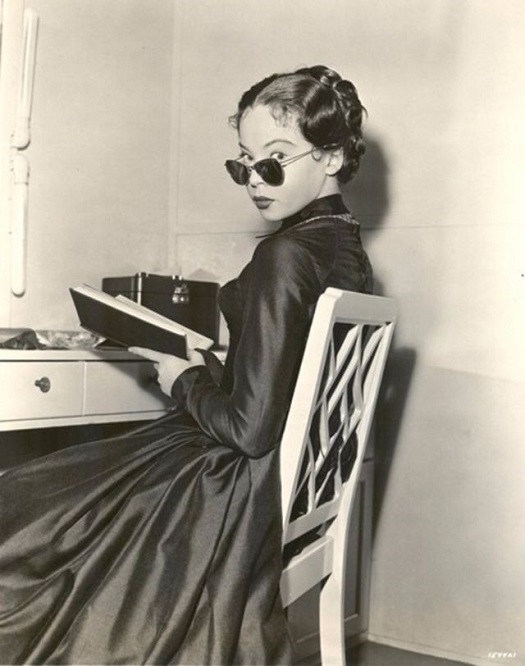 Last week's who dis
was actor/hoofer Fred Astaire.
Moron Recommendations
87 And I've been listening to The Disappearing Spoon, by Sam Kean (and Other True Tales of Madness, Love, and the History of the World From the Periodic Table of the Elements).

So fascinating, and even though I glaze over a lot on the more technical atomic structure descriptions, I have learned enough to inject relevant gleanings into several conversations in the last two weeks.

There is a young readers edition for the middle-school set.

Posted by: April -- dash my lace wigs! at October 24, 2021 08:48 AM (OX9vb)
The Disappearing Spoon: And Other True Tales of Madness, Love, and the History of the World from the Periodic Table of the Elements
looks like a fun book, described as
...a crowning scientific achievement, but it's also a treasure trove of adventure, betrayal, and obsession. These fascinating tales follow every element on the table as they play out their parts in human history, and in the lives of the (frequently) mad scientists who discovered them. The Disappearing Spoon masterfully fuses science with the classic lore of invention, investigation, and discovery -- from the Big Bang through the end of time.
So the 'disappearing spoon' in the title comes from a prank you can play using the element gallium, which is a metal:
Though solid at room temperature, gallium is a moldable metal that melts at 84 degrees Fahrenheit. A classic science prank is to mold gallium spoons, serve them with tea, and watch guests recoil as their utensils disappear.
You can actually buy a kit with all you need to pull this gag
from Amazon
. Probably other places, too.
The Kindle edition
of the book is $7.99.
___________
113 One of the books I'm reading currently is Bugles and a Tiger, by John Masters. It's about his first years as a new officer in the 4th Gurkha Regiment, 1935-1939. Most of it takes place on the Afghan border, which is where all the fighting takes place. Technically not a "war", just "keeping the peace." But a lot of shooting happened when the Pathans got sporty. Which they liked to do.

Boy, they were a brutal lot. You REALLY didn't want to get taken prisoner. The RAF actually adopted a policy of ransoming downed pilots, if returned alive and unharmed. Otherwise, torture and mutilation preceded the beheadings. Does that sound familiar?

But he does have some respect for them. In speaking of their predilection to sodomy, he contrasts them favorable with "Manhattan fairies"...

Pretty good. The weakest parts come with Masters tried to get artsy or deep. The straight story telling works.

Posted by: Eeyore at October 24, 2021 08:56 AM (7X3UV)
First of all, I thought a Manhattan Fairy was a cocktail, and second, how do they compare with those dandified Kansas City faggots mentioned in Blazing Saddles? Anyway... About the author:
John Masters was a soldier before he became a bestselling novelist. He went to Sandhurst in 1933 at the age of eighteen and was commissioned into the 4th Gurkha Rifles in time to take part in some of the last campaigns on the turbulent north-west frontier of India. John Masters joined a Gurhka regiment on receiving his commission, and his depiction of garrison life and campaigning on the North-West Frontier has never been surpassed. Bugles And A Tiger is a matchless evocation of the British Army in India on the eve of the Second World War. Still very much the army depicted by Kipling, it stands on the threshold of a war that will transform the world.
Bugles and a Tiger : My Life in the Gurkhas
is the first of a 3-part autobiography. The sequel is
The Road Past Mandalay
, followed by
Pilgrim's Son: A Personal Odyssey
, which appears to be OOP. No e-versions appear to be available. And he wrote a number of novels as well. I had not heard of him before, but he appears to be a well-respected author. There's quite a lot of biographical information about John Masters
here
. The man had quite a life.
___________
And while I was looking at Masters' books, Amazon shoved this one at me,
B00C8X1CO0
/" target="_blank">The Last Battle: When U.S. and German Soldiers Joined Forces in the Waning Hours of World War II in Europe. Now how in the world did something like *that* come about?
May, 1945. Hitler is dead, the Third Reich is little more than smoking rubble, and no GI wants to be the last man killed in action against the Nazis.

The Last Battle tells the nearly unbelievable story of the unlikeliest battle of the war, when a small group of American tankers, led by Captain Lee, joined forces with German soldiers to fight off fanatical SS troops seeking to capture Castle Itter and execute the stronghold's VIP prisoners. It is a tale of unlikely allies, startling bravery, jittery suspense, and desperate combat between implacable enemies.
$9.99 for
the Kindle edition
. And somebody needs to adapt this as a movie or mini-series. And the book is going is going on my stack immediately.
___________
Funny How The Meaning Of This Sentence Changes Depending On What Word You Emphasize: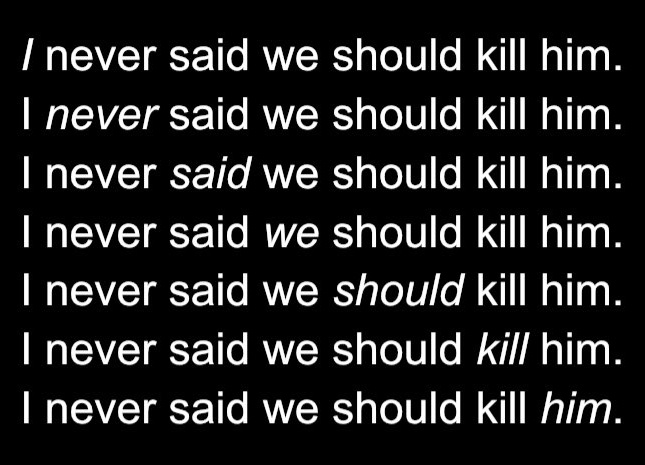 Books By Morons
Many of us enjoy J.J. Sefton's Morning Reports, and not only the linkage, of which he provides us with a crap ton every day, but his commentary which, I have to admit, are way better than my rantings. And as proof, I offer you this
published
compilation of Mr. Sefton's morning reports,
The End of America: 100 Days That Shook the World
:
The epic tragedy we are living through is no accident. It is the culmination of the Left's 100-year campaign of political and cultural subversion. And as The End of America: 100 Days That Shook the World makes clear, in its concluding act, touched off by the George Floyd riots, that campaign has been abetted by a broad array of Establishment forces. The brazenly criminal Democratic Party. Republicans who are their match in craven fecklessness. A cowardly judiciary. Corporate titans who embrace "social justice" but scarcely pay lip service to capitalism. A traditional media unapologetically aligned with, (and increasingly composed of) the ideological and cultural vandals of the Left. The social media enforcers, viciously punitive of those out of step with the approved narrative, who are to be mocked, vilified, censored and even incarcerated.

In this remarkable book, J.J. Sefton captures it all, in real time, day by day. Even as he regards the unfolding events with all the alarm and outrage so many of us felt, he also brings to the task great perspective and, yes, even wry gallows humor. Above all, he makes sense of it.
You can easily see why we need a book like this. Years from now, people are going to saying "Are you freaking kidding me? Demanding people to be injected with dubious vaccines or lose their jobs? The police retreating and letting cities burn? Forcing pre-schoolers to wear masks all day? A 3.5 *trillion* dollar spending boondoggle? *No way* this could've happened!" This book will be part of the historical record, an eloquent witness to the madness, mayhem and moral dereliction of the early 21st century when many people simply lost their minds.
The Kindle edition
sells for $9.99.
___________
Moron author (and movie thread writer) TheJamesMadison has a new novel out,
The Sharp Kid
:
1880s Missouri is a time of gangs and civilization, finding a way towards modernity through the old scars of the Civil War. 16 year old Cal Braden joins his absent father on a journey of train robbing with the promise of a new life further West in San Francisco. But promises are cheap, as cheap as iron, and it's a question of whether they'll ever be able to get out of the life of criminality they've decided to take up.
"Every time I try to get out, they keep lassoing me back in." Perhaps this line is not in TJM's western novel. But it should be.
The Kindle edition
is $9.99. It's still in pre-order status, but if you buy it today, it will be delivered to your device tomorrow.
___________
So that's all for this week. As always, book thread tips, suggestions, bribes, insults, threats, ugly pants pics and moron library submissions may be sent to OregonMuse, Proprietor, AoSHQ Book Thread, at the book thread e-mail address: aoshqbookthread, followed by the 'at' sign, and then 'G' mail, and then dot cee oh emm. What have you all been reading this week? Hopefully something good, because, as you all know, life is too short to be reading lousy books.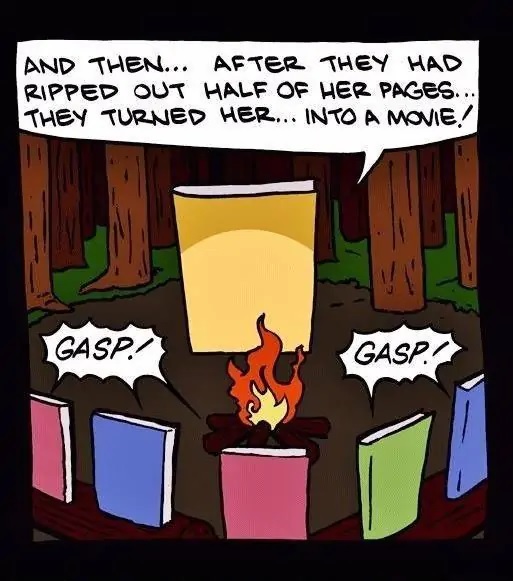 Posted by: OregonMuse at
09:00 AM