Sunday Morning Book Thread 10-03-2021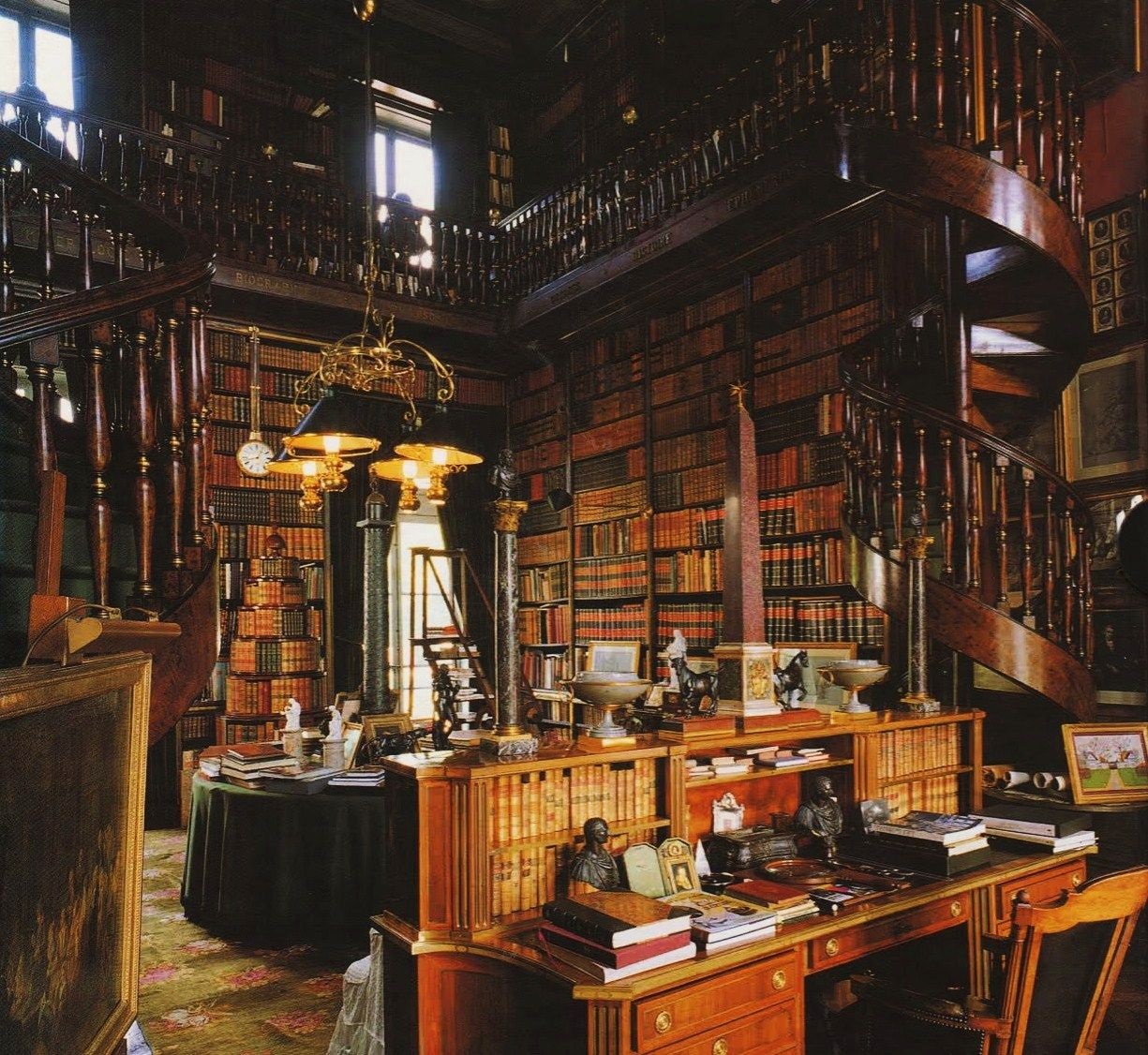 Château de Groussay, Library, Montfort-l'Amaury, France
Good morning to all you 'rons, 'ettes, lurkers, and lurkettes, wine moms, frat bros,
crétins sans pantalon
(who are technically breaking the rules). Welcome once again to the stately, prestigious, internationally acclaimed and high-class Sunday Morning Book Thread, a weekly compendium of reviews, observations, snark, witty repartee, hilarious
bon mots
, and a continuing conversation on books, reading, spending way too much money on books, writing books, and publishing books by escaped oafs and oafettes who follow words with their fingers and whose lips move as they read. Unlike other AoSHQ comment threads, the Sunday Morning Book Thread is so hoity-toity, pants are required. Even if it's
these pants
, salvaged by cultural historians from a bad Monty Python skit.
It Pays To Increase Your Word Power®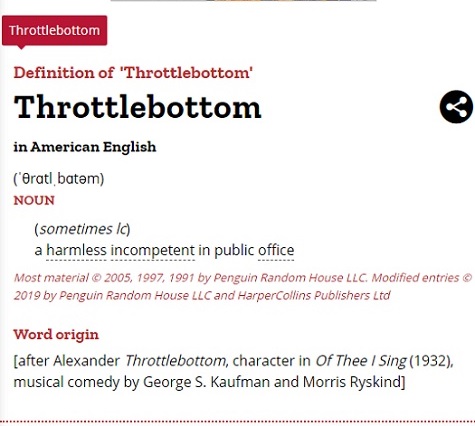 (h/t CBD) What bugs me about this is the word 'harmless'. Both Congress and the executive branch are filled with incompetents, but unfortunately, none of them could be called harmless.
A Book For These Times: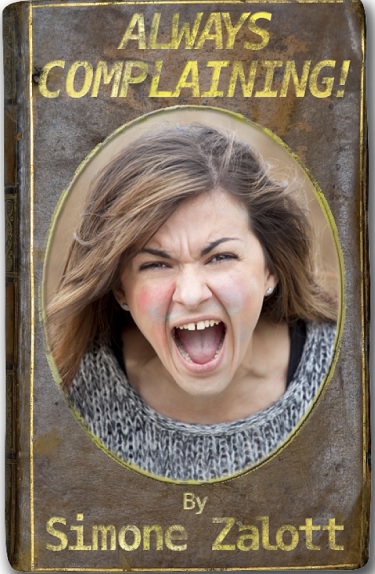 Slow Books
Well, here's something else we can thank Joe Biden and the pack of ignorant fools he has surrounded himself with: New books will be hard to come by for the rest of the year, due to their ill-conceived economic policies that completely messed with the supply chain. First toilet paper, then, lumber,
and now books
:
Publishers are warning sellers and consumers that supply chain issues have forced a major slowdown in book production and threaten a shortage of certain titles for the rest of the year. Supply chain problems have touched almost every aspect of book production, storage, and delivery, mostly as a result of Covid-related bottlenecks. Printer capacity issues plagued the publishing industry last year, too, though 2021 is expected to be worse.
Naturally, those of you who prefer printed books will be, as they way, hardest hit:
Raiton points out that the disruption isn't a shortage, so much as a delay. "You have to get them here by ship—where you've got all the challenges with ocean freight, if you can get a vessel. Then once the goods get to the US, we've got trucking issues of our own in this country with the shortage of workers," she says, adding that trucking delays affect delivery even once books get to the publisher's warehouses.
So you'll have to do your Christmas book shopping early:
As for consumers, the key for the 2021 holiday season is to start purchasing books early. Huber said to preorder any books you're looking forward to, start your shopping early, and be flexible—independent-bookstore employees have expertise that can help customers find a suitable replacement gift if the one they want is not in stock.
Well, that's just great, isn't it? But, on the plus side, no more mean tweets.
Who Dis: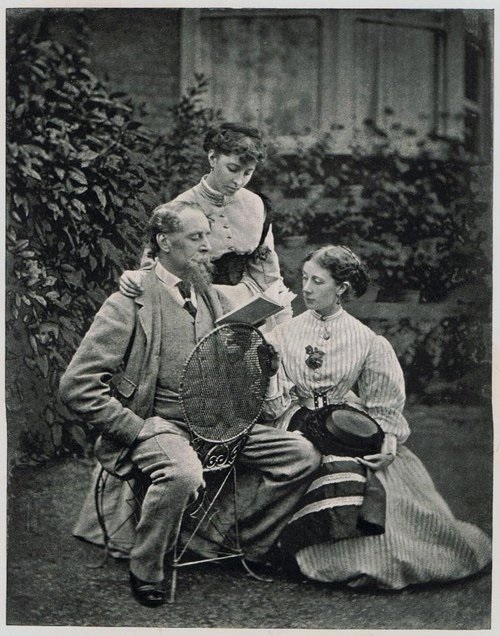 Last week's who dis
was French actress Barbara Laage, whom all of you no doubt recognize from movies such as
Les assassins du dimanche
(1956) and
Ça va être ta fête
(1960).
Moron Recommendations
The only juvenile fiction I've read beyond the grandsons' material was the first book in The Hunger Games as a patient was obsessed by it. The thing I liked about it was that the heroes were not elites at all and there was no "chosen" element to it. The intended victims were losers in a lottery, but the girl chose to replace her little sister and then used her life skills to succeed. There was no "magic" . It's an ugly story, sure, but life isn't wands and wizards.

Posted by: CN at September 26, 2021 10:56 AM (ONvIw)
Right. There's nothing particularly special about Katniss Everdeen. She's doing what she needs to do to help feed her family, which includes some illegal bow hunting. That skill, which she developed out of necessity, and not so much choice, is a major factor in her success later on. She finds herself thrust into a horrific situation not of her own making where she has to reach inside herself to find the courage and strength she needs to survive. She's not some Mary Sue character who's just totally awesome from the very start. I think it's a much more satisfying story than the
Captain Marvel
movie with Brie Larson, or the
Mulan
live-action remake. In fact,
HG
is very much like the first
Mulan
movie, different story, but the character arc was is similar, where strength is earned by hard work, not given like it's some birthright thing.
___________
50 I read American Tabloid by James Ellroy. This is the first volume of the Underworld USA trilogy. The timeframe of this book is from November, 1958, through November, 1963. There is a great cast of characters including Jack and Bobby Kennedy. Howard Hughes, J. Edgar Hoover, Jimmy Hoffa, Cuban freedom fighters, almost every major mob boss, and a dozen or so FBI and CIA agents.

While reading the book, I kept wondering how much of this novel is actually true. I suspect the answer is quite a bit. I'm looking forward to reading the next two books in the series, The Cold Six Thousand, and Blood's A River. Warning: profane language throughout.

Posted by: Zoltan at September 26, 2021 08:30 AM (Jw8M0)
Yeah, this one looks like a out-of-control roller-coaster ride of a book:
The '50s are finished. Zealous young senator Robert Kennedy has a red-hot jones to nail Jimmy Hoffa. JFK has his eyes on the Oval Office. J. Edgar Hoover is swooping down on the Red Menace. Howard Hughes is dodging subpoenas and digging up Kennedy dirt. And Castro is mopping up the bloody aftermath of his new communist nation.

In the thick of it: FBI men Kemper Boyd and Ward Littell. They work every side of the street, jerking the chains of made men, street scum, and celebrities alike, while Pete Bondurant, ex-rogue cop, freelance enforcer, troubleshooter, and troublemaker, has the conscience to louse it all up.

Mob bosses, politicos, snitches, psychos, fall guys, and femmes fatale. They're mixing up a molotov cocktail guaranteed to end the country's innocence with a bang. Dig that crazy beat: it's America's heart racing out of control...
And *plunk* goes
American Tabloid
on my TBR stack.
The Kindle edition
is $11.99.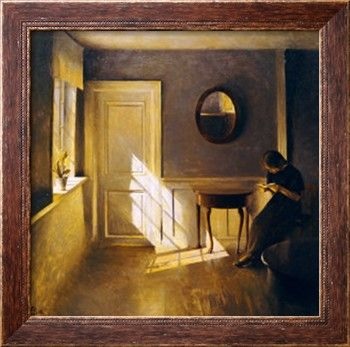 ___________
120 For those of you who enjoy military historical fiction, I commend to you the works of Andrew Wareham, a VERY prolific author (not sure how many titles he has on Kindle, a lot of them Kindle Unlimited).His books range in time period from the English Civil War through WWII, and all are very well written. Right now I'm reading his series "Duty and Destiny", set during the French Revolution and early Napoleonic era. Not only some great naval episodes, but also a lot of insight about living in rural England during the period of land enclosure and social upheaval. I would compare him favorably with Patrick O'Brian in his description of warfare between wooden ships and iron men.

Definitely worth a look, if you are so inclined.

Posted by: That Deplorable SOB Van Owen at September 26, 2021 08:54 AM (CmPBR)
So I went to
Wareham's author page on Amazon
, he's got more books out than I want to take the time to count. He's got more *book series* published than many authors have indvidual books. The first book in the series is The Friendly Sea
The Duty and Destiny Series is a superbly-crafted collection of historical novels with a strong naval/seafaring theme. The series follows the naval career, loves and business dealings of Englishman, Frederick Harris, a brave but reluctant mariner. Despite his disinclination, he is seemingly destined to become a Master and Commander of his own ship.

Book One - The Friendly Sea: The second son of a Hampshire landowner, Frederick Harris has no expectations worthy of the name. He takes to the sea as a profession, rather than from love of the seafaring life. Early in the French Revolutionary War he seizes the chance to shine in a bloody sea battle. After promotion, he is sent to the Caribbean where he gains further promotion and the patronage of a senior admiral.
Also this note: "The novels are best read in series order."
The Kindle edition
is $4.99. As far as I can tell, there are no paperback or hardcover editions. And once you've finished this one, there are 12 more to go. Just in this one series.
___________
156 Strong recommendation from me on Lyndon LaRouche and The New American Fascism by Dennis King.

It was a blast. That LaRouche dude was far crazier but also more insightful than I had heard.

Gotta say, I think he was part of something bigger involving an earlier run of the current year madness.

He was probably a part of the faction behind Hoover and Nixon. His early Marxism is laughable on its face considering his father was a hard-rightist who testified and worked with HUAC and battled the globohomo Quakers his whole life (he was a Quaker himself)

Anyway, Lyndon was a brilliant and sadistic madman who identified a market failure to supply cults to super high IQ post-grad whites and filled the void.

Posted by: Thesokorus at September 26, 2021 09:06 AM (1ais2)
First, I'd like to point out that this is the first time I've ever heard it said that "globohomo Quakers" were a force that had to be defeated, and second, what a great name for a band!
Lyndon Larouche and the New American Fascism
has long been OOP. It was first published in 1989, back when Larouche was just big enough to scare people. Some Larouche candidates running for state offices as Democrats in Illinois won their primaries, which made the national news, and caused no small amount of consternation among Democrats. But they failed to win their elections. Too bad Larouche passed in 2019. He died too early. His particular brand of insansity would fit right in with the 2020-2021 maelstrom of madness. It might not even sound excessively delusional by today's standards. Just look at
the books he's written
. He's definitely got his own "take" on things.
___________
Unfortunate Book Covers: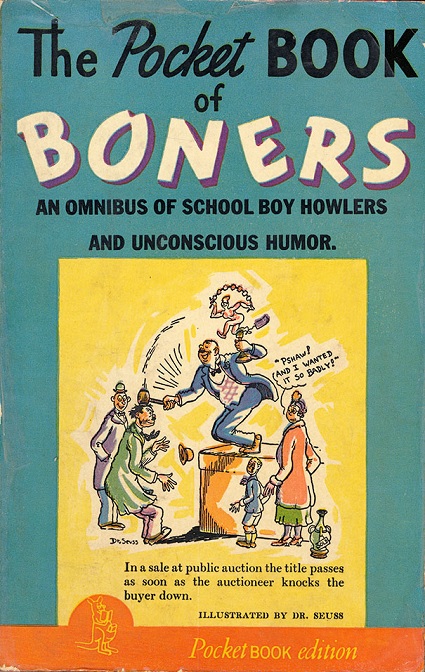 More cringe-worthy book covers
here
. Some of them are so bad, they look like parodies.
Books By Morons
'Ette author
artemis
has a new entry in her
Doyle & Acton
mystery series,
Murder in Material Gain
The holidays had come and gone, and Doyle was chafing to get back home to London, so as to start being productive, again. Acton's hereditary estate was grand indeed, but there was something a bit off-putting about the grandeur, and all that tiresome peacefulness. After all, Trestles hadn't always been a peaceful sort of place; for hundreds of years, it had housed generation after generation who were consumed with ruthless ambition, and who were willing to sail very close to the wind, in their quest for material gain. Best to whisk Acton away, before this troublesome atmosphere seeped into his very bones.
This isn't much of a blurb, but I couldn't find a better one.
The Kindle edition
is $4.99.
___________
Lurking moron author Shane Gries e-mails and says the third and final installment of his
Ashes
series was released just over a week ago. This one's called
From the Ashes of Armageddon
, and it closes out the story he's been working on for the last two years:
The final showdown between competing factions of a banished star nation erupts in an apocalyptic bloodbath. Those who stand for what is just and right, resist in the face of suicidal odds and relentless conquest. In the end, the contest will be decided by indomitable spirit and a ruthless desire to survive
Shane's novels are published by Eric Flint's outfit,
Ring of Fire Press
. E-copies are available in multiple formats, epub, mobi, pdf, rtf, and zip, for $5.99. I don't see a RoF link for the paperback edition, but
Amazon
has it for $15.99. Here are rhe first two books in the series:
From the Ashes of a Dead World
From the Ashes of Interstellar Empire
___________
So that's all for this week. As always, book thread tips, suggestions, bribes, insults, threats, ugly pants pics and moron library submissions may be sent to OregonMuse, Proprietor, AoSHQ Book Thread, at the book thread e-mail address: aoshqbookthread, followed by the 'at' sign, and then 'G' mail, and then dot cee oh emm. What have you all been reading this week? Hopefully something good, because, as you all know, life is too short to be reading lousy books.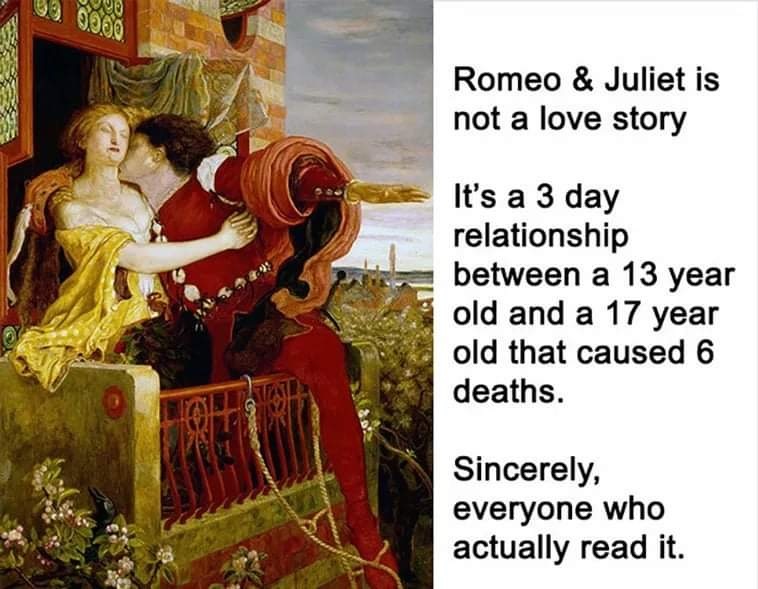 Posted by: OregonMuse at
09:00 AM