Incredible: The Biden-Occupied Government Gave the Names of Our Afghan Allies (and Green Card Holders) to the Taliban, So They Could... Help Us Get Them to the Airport
It gets better: The US gave the names of our Afghan allies to the Taliban.
So the Taliban would let them through at the airport. Or round them up and behead them. Either/or! Either way, they're not our problem any more!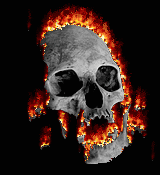 The adults are back in charge, baby!
U.S. officials in Kabul gave the Taliban a list of names of American citizens, green card holders and Afghan allies to grant entry into the militant-controlled outer perimeter of the city's airport, a choice that's prompted outrage behind the scenes from lawmakers and military officials. The move, detailed to POLITICO by three U.S. and congressional officials, was designed to expedite the evacuation of tens of thousands of people from Afghanistan as chaos erupted in Afghanistan's capital city last week after the Taliban seized control of the country. It also came as the Biden administration has been relying on the Taliban for security outside the airport. But the decision to provide specific names to the Taliban, which has a history of brutally murdering Afghans who collaborated with the U.S. and other coalition forces during the conflict, has angered lawmakers and military officials. "Basically, they just put all those Afghans on a kill list," said one defense official, who like others spoke on condition of anonymity to discuss a sensitive topic. "It's just appalling and shocking and makes you feel unclean."
Update:
@piersmorgan
BREAKING: Another 'massive' explosion reported outside Kabul airport.
12:45 PM Aug 26, 2021
Lots of similar reports. via BetaCvck4Lyfe.
And Then Came a Sickening Explosion. And Then: An Even More Sickening Silence.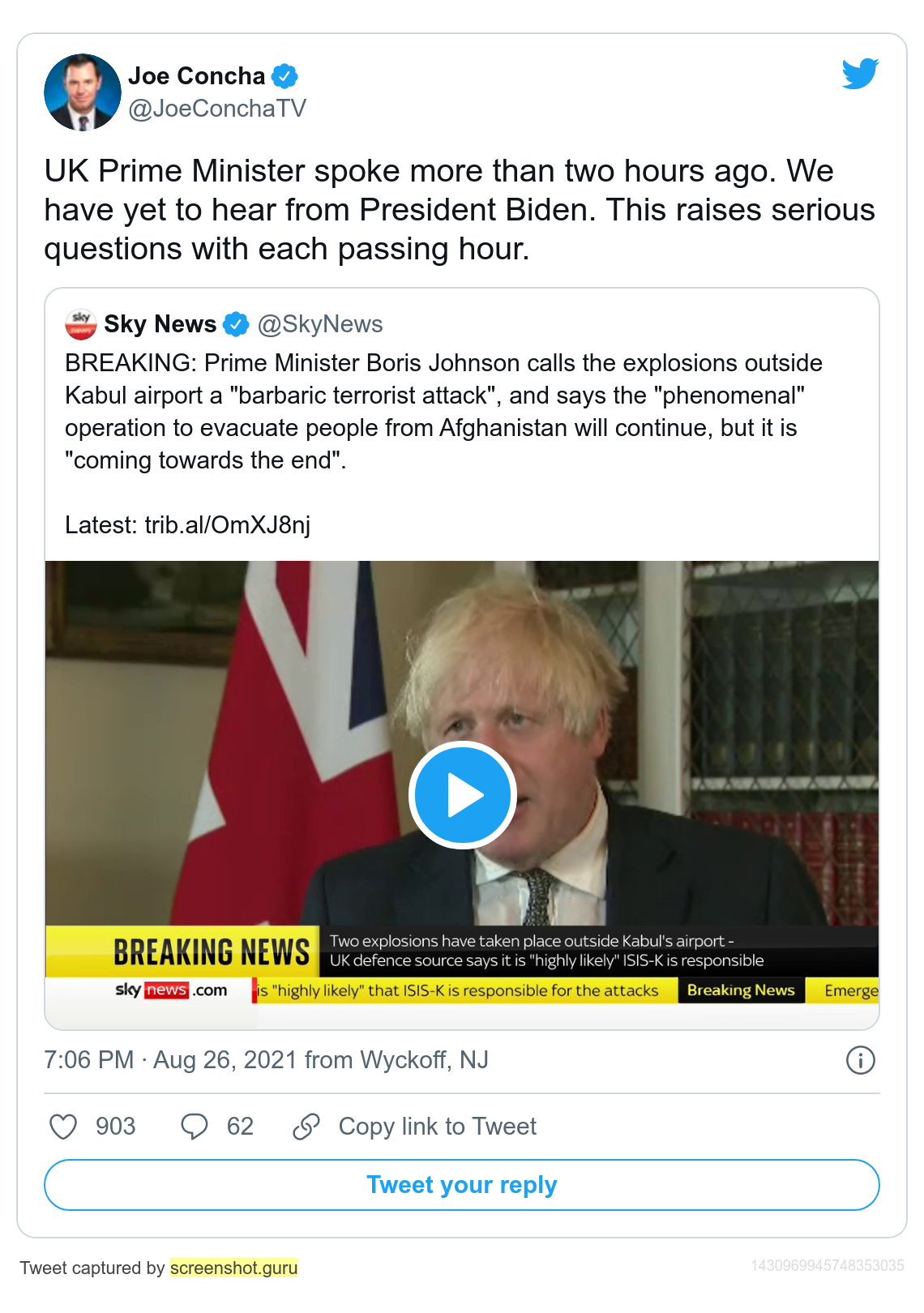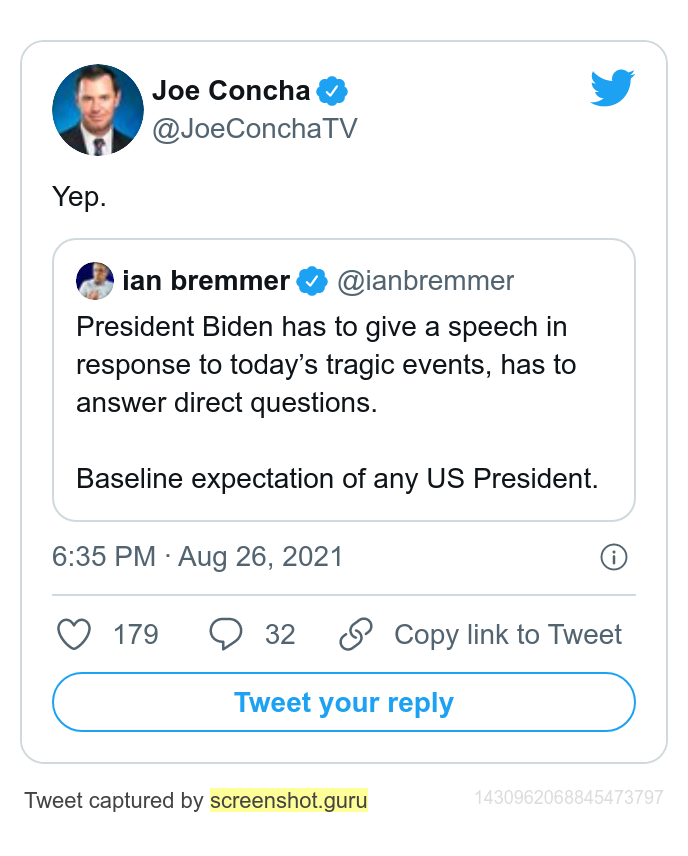 Biden's called a lid, man. Breaking just now: Biden will favor us all with a brief slurred statement at 5pm.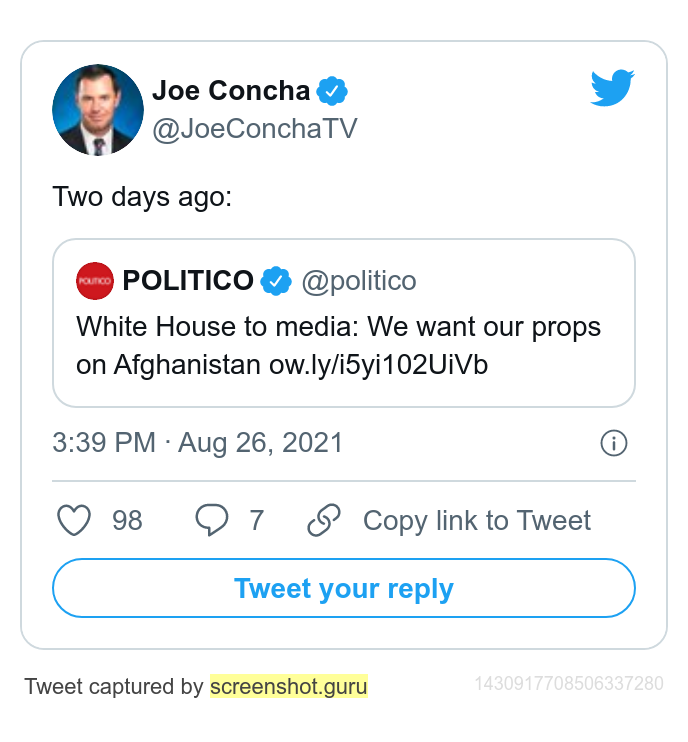 Two days ago was four, five days ago, man!
Via Tami:
@KatiePavlich 3m Pentagon confirms the United States will continue to rely on the Taliban for security outside of the airport.
@Shem_Infinite 36s Pentagon Press Briefing: We've been giving the Taliban intelligence about possible terrorist attacks against the airport in hopes they will stop them. What a freaking disaster this entire thing is.
Norms restored, honor reclaimed, adults back in charge, America is back, baby.
That's a crucial point: For months, Biden was assuring everyone that the Afghan government would stand and would not collapse quickly. Now they're claiming: We told you all to get the hell out of there because the government could collapse within days! If you didn't listen, that's on you! They did listen: To your frequently-restated public pronouncements that everything was fine, fine. I want to meet a NeverTrump Conservative, Inc. traitor face-to-face so I can... pat him on the back and tell him How Stunning and How Brave he was to turn on his former allies and deliver West Point to the British. May they all receive the Traitor's Bounty.