Saturday Overnight Open Thread (8/28/21) Limited Content Edition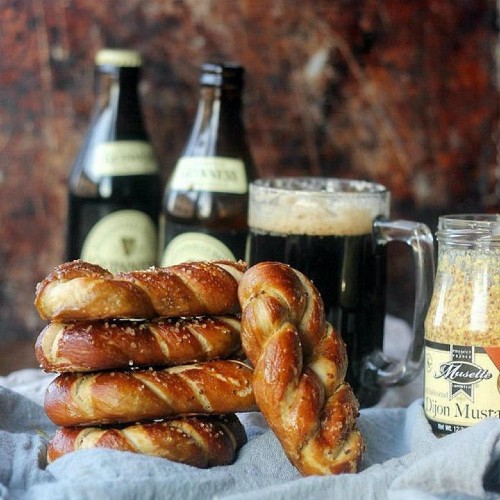 ***
The Saturday Night Joke
The Sierra Club and the U.S. Forest Service were presenting an alternative to the Wyoming ranchers for controlling the coyote population. It seems that after years of the ranchers using the tried-and-true method of shooting or trapping the predators, the Sierra Club had a "more humane" solution to this issue. What they were proposing was for the animals to be captured alive. The males would then be castrated and let loose again.
This was ACTUALLY proposed by the Sierra Club and by the U.S. Forest Service . All of the ranchers thought about this amazing idea for a couple of minutes. Finally an old fellow wearing a big cowboy hat in the back of the conference room stood up, tipped his hat back and said: "Son, I don't think you understand our problem here... these coyotes ain't fuckin' our sheep... they're eatin' them!" The meeting never really got back to order. (H/T Legally Sufficient)
***
Not only is it the center of the age long debate sandwich vs. not a sandwich, ketchup vs. no ketchup,
The hotdog will shorten your life span.
Eating 1 hot dog takes 35 minutes off life, study suggests Researchers released a nutritional index this week aiming to inform guidelines and help Americans achieve healthier and more environmentally stable diets. The index ranked foods by minutes gained or lost off healthy life per serving, with processed meats and sugary drinks among the biggest offenders. Findings included over 5,000 foods in the US diet classified by health burden and environmental impacts. "We use the results to inform marginal dietary substitutions, which are realistic and feasible," authors wrote. "We find that small, targeted, food-level substitutions can achieve compelling nutritional benefits and environmental impact reductions." The foods studied ranged from 74 minutes lost to 80 minutes gained per serving. Sugary drinks, hot dogs, burgers and breakfast sandwiches were linked with most minutes of healthy life lost, whereas fruits, non-starchy and mixed vegetables, ready-to-eat cereals and cooked grains were associated with the largest gains. More specifically, researchers found that consuming one 85-gram serving of chicken wings translated to 3.3 minutes of life lost, owing to sodium and harmful trans fatty acids, while a beef hot dog on a bun resulted in some 36 minutes lost "largely due to the detrimental effect of processed meat," study authors wrote. What's more, peanut butter and jelly sandwiches were associated with an increase of 33 minutes.
I suspect the Twitter Warriors will be hashing this issue out for weeks.
***
All you can eat KFC. All you can drink booze.
Morons of Japan rejoice!
KFC has just opened an all you can eat buffet and people are raving about it! This one of a kind KFC is located in Tokyo, Japan, and it is any KFC lovers paradise. For several years now, this giant restaurant chain has been exploring the idea at select locations around the world by test running temporary all-you-can-eat buffets. Tokyo happens to be the first city in the world to receive a permanent KFC buffet. The lucky residents of this city waited in preposterously long lines on opening week to get a taste of this juicy chicken. These long lines were to be expected though based on the huge amount of patrons KFC has in Japan. According to Japanese news agency Nari Nari, KFC is the fourth most popular fast food restaurant in the county!
***
The ONT is known for its care and concern about you Morons. Tonight is no different and once again, The ONT Is Always Looking Out For You
TM
.
First on our care and concern list.
Eat your way to a sexy you.
THE BEDITERRANEAN DIET Be a Greek god in the bedroom and eat your way to better sex with our guide IF you want to be a Greek god in the bedroom, follow the Mediterranean diet. For years it has been hailed as the healthiest lifestyle.
Secondly:
When in the great outdoors, watch out for these 12 problem insects.
Everything in nature has a place in the great tapestry of life—except ticks, which should be killed whenever and wherever they're found. This is because ticks can infect us with a variety of pathogens: bacteria, viruses, and protozoa. And an individual tick can carry a bunch of different pathogens, making diagnosis and treatment more than a bit problematic. Our understanding of tick-borne diseases is still in its infancy. There are 16 such diseases, four of which have been discovered in the last seven years. Lyme gets the most attention, for good reason, but the deadliest is Rocky Mountain Spotted Fever, which has a case-fatality rate of 30 percent in certain untreated patients. Even with treatment, case-fatality rates of 4 percent have been reported. Survivors can be left with lifelong complications. Incidentally, don't be distracted by the name. Rocky Mountain Spotted Fever is most prevalent in North Carolina, Tennessee, Oklahoma, Arkansas, and Missouri. Its symptoms may look like other tick diseases—fever, headache, nausea and vomiting, muscle pain, etc. There is no vaccine, but it can be treated with antibiotics.
I'm not sure what your state bird is, but here in Wisconsin it is the Mosquito.
Last but certainly not least.
Super glue, I repeat super glue is not a satisfactory birth control product.
A man had died after using strong glue 'to seal off his penis' in a drug-fuelled romp with his girlfriend because they didn't have a condom. Salman Mirza, 25, reportedly applied epoxy adhesive to his manhood as a substitute for protection to stop his fiancee from getting pregnant before having sex at a hotel in Gujarat, India. The couple – both reportedly addicted to drugs – checked into the hotel in the Juhapura neighbourhood of Ahmedabad on June 22 before Mr Mirza was found outside unconscious the following day, police say. After taking drugs, they decided to use strong glue to "seal off" his private parts during intercourse to avoid pregnancy, according to an unnamed senior Ahmedabad city police officer – who said the pair also mixed whitener with the epoxy to inhale it for a "kick".
***
Summer is the time for festivals.
I know I'll be skipping this one.
Traditional Stone-Pelting Battle Leaves 77 People Injured in Just 7 Minutes Every year, hundreds of people from India's Uttarakhand state engage in Bagwal, a brutal stone-pelting battle that often leaves dozens with severe injuries that require medical attention. Bagwal literally means "fight with stones", so it's a pretty fitting name for a celebration that's all about hurling big stones at the opposing side. Four clans gather in the Champawat district of Uttarakhand to take part in the unique event, despite the danger of getting seriously injured by the stones flying through the air. In fact, bloody wounds are the whole point of Bagwal as legend has it that the Hindu deity Barahi struck a deal with humans to rid them of demon invaders in exchange for a sacrifice in the form of blood.
***
Behind the scenes, baseball trading cards are a big business.
MLB will end 70-year deal with trading card company Topps
(H/T Doof)
Major League Baseball will abandon Topps as its partner for trading cards, ending a relationship that's been in place since 1952. Fanatics, the company that makes sports apparel, is expected to get the trading card deal instead, according to two people familiar with the matter. Fanatics and MLB declined to comment.
***
What a mystery, what killed a family and their dog?

'No One Knows' How This Entire Family Suddenly Died In Sierra National Forest
There's something so tragic about people passing away while adventuring. From the backpackers who travelled to Australia and then escaped from the Wolf Creek killer, to Kris Kremers and Lisanne Froon who died mysteriously while hiking in Panama, and the tragic story of the "Death Valley Germans" — everything is a little bit more dangerous when you're in an unfamiliar place. This is true because in some cases, predators look for the most vulnerable people to prey on. Tourists and travelers can be an easy target. For instance, Charles Sobhraj is a French serial killer who lived in South Asia and preyed on European and North American tourists. There are also a lot more dangers inherent to life on the road than life safe at home. "Van life" couples like Lindsay Cutshall and her fiancé Jason Allen and newlyweds Crystal Turner and Kylen Schulte have been killed just for being in the wrong place at the wrong time. They simply are in the places where predators also tend to hang out.
***
I scream, you scream, we all scream for ice cream.
And 13 weird things about the delicious snack.
***
In tonight's episode of "You Can't Make This Shit Up", the city of Naples, FL has an issue with itself.
'Dangerous' seawalls? Naples sues property owners, turns out, City owns them
Over the last three years, hundreds of thousands of tax dollars were spent by the City of Naples to sue property owners along seawalls they said were in disrepair. As it turns out, the City owned the seawalls all along and they ultimately settled. It's all about a question that dates back to roughly 2012, six years before it went to court: Who owns these seawalls along Gulf Shore Boulevard North in Naples? WINK News Investigative Reporter Sara Girard asked people in the area if they could guess. "The City," said Anita Makar, a resident for more than 25 years. She and other visitors and residents said they thought it was obvious. "Because they are maintaining all of the sidewalks, they're maintaining the parking lot, they're maintaining the street all the way to the seawall which gives it a sound foundation to better protect the waterways," said Naples resident Doug Nykolaycuyk.
***
The ONT Musical Interlude
No particular theme, rhyme or reason tonight..............
AND
***
This is a "stick up"?
Genius Award Winner.
A story on the lighter side of crime.
With guns being extremely hard to come by in Japan, armed robbers here usually resort to large kitchen knives for intimidating store staff into handing over money. But for some reason, some of them apparently can't even get their hands on one of those and have to get really creative with "weapons" such as nose hair clippers. Tomoharu Nakamura of Sapporo, Hokkaido, however, may have taken the cake for most absurd robbery weapon. The 41 year-old was arrested on multiple charges in addition to attempted robbery with a lighter. The incident occurred at about 3:30 p.m. on 21 August at a convenience store in Kiyota Ward. Nakamura allegedly entered the store, clicked on his lighter, and pointed it at the manager, saying: "Out with the money or I'll light you up!"
***
Tonight's ONT has been brought to you by Challenging Bedrooms.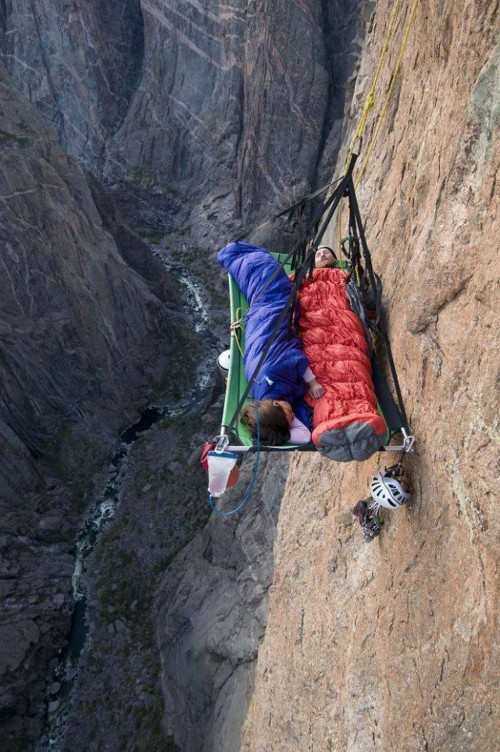 Notice: Posted with or without the Ace Media Empire's and AceCorp, LLC's permission.
Posted by: Misanthropic Humanitarian at
09:46 PM
MuNuvians
MeeNuvians
Polls! Polls! Polls!
Real Clear Politics
Gallup
Frequently Asked Questions
The (Almost) Complete Paul Anka Integrity Kick
Top Top Tens
Greatest Hitjobs
News/Chat