Sunday Morning Book Thread 08-01-2021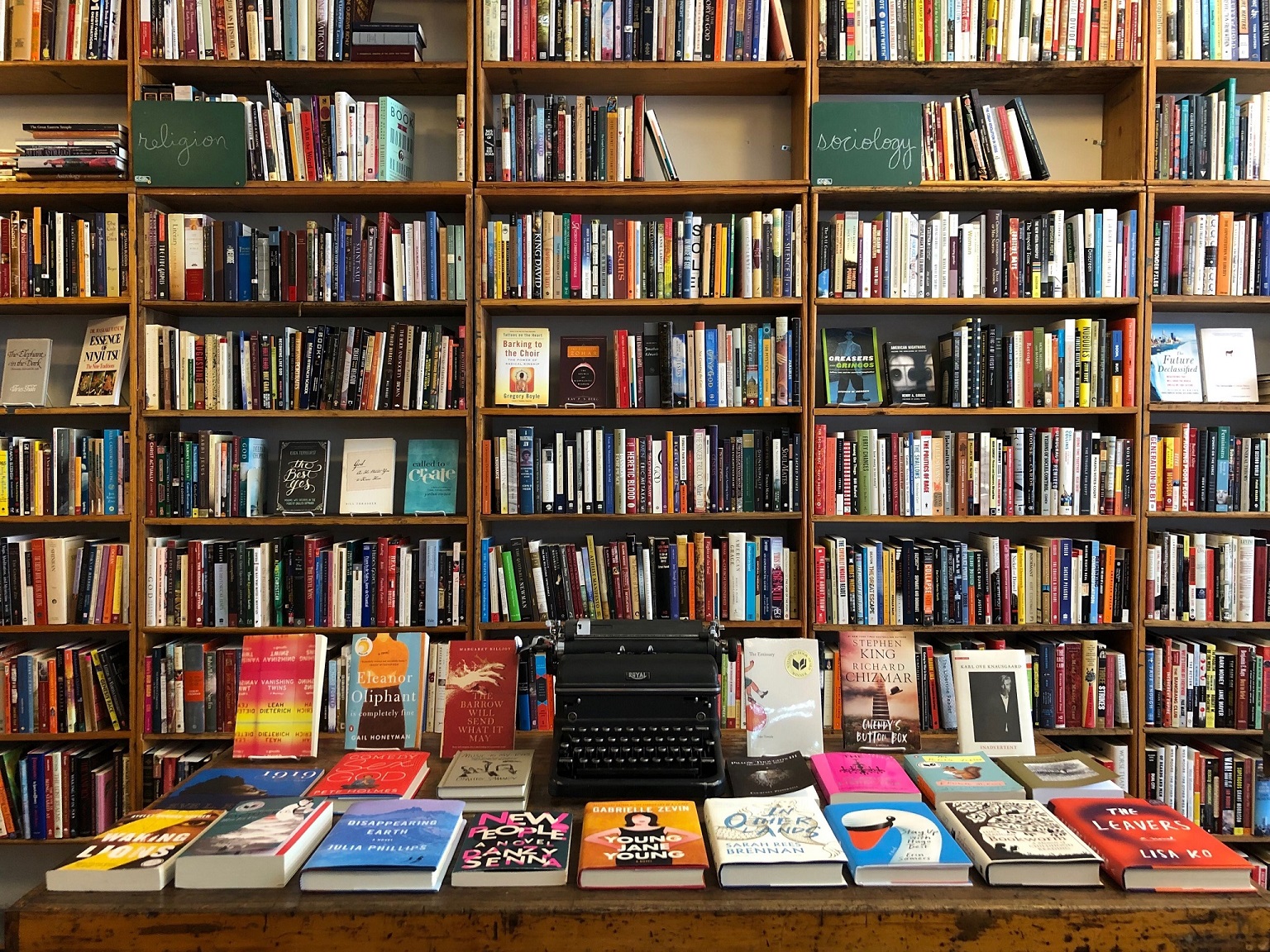 Pilsen Community Books, Chicago
Good morning to all you 'rons, 'ettes, lurkers, and lurkettes, wine moms, frat bros,
crétins sans pantalon
(who are technically breaking the rules). Welcome once again to the stately, prestigious, internationally acclaimed and high-class Sunday Morning Book Thread, a weekly compendium of reviews, observations, snark, witty repartee, hilarious
bon mots
, and a continuing conversation on books, reading, spending way too much money on books, writing books, and publishing books by escaped oafs and oafettes who follow words with their fingers and whose lips move as they read. Unlike other AoSHQ comment threads, the Sunday Morning Book Thread is so hoity-toity, pants are required. Therefore,
this sorry looking fellow here
would not be allowed on the book thread. I don't even know what he's supposed to be. It's like he's wearing a suit of clothes designed by several different committees that don't communicate very well.
Pic Note:
If you're in Chicago and suddenly get a wild hair to pound down some some progressive literary backwash, then I'd say that Pilsen Community Books is your best bet. First, I think you know without asking that any book seller with "community" in its name is guaranteed to be lefty as all get out. Second, on
their main web page
, over on the left side, a sample of the books they've chosen to feature are,
Intersectional Class Struggle: Theory and Practice
,
Feminist Antifascism: Counterpublics of the Common
,
Our Time Is Now: Sex, Race, Class, and Caring for People and Planet
and
Lost in Work: Escaping Capitalism
. I wonder if they have the
Collected Sayings of Enver Hoxha
? So, there you are. Hey, commies gotta read, too.
It Pays To Increase Your Word Power®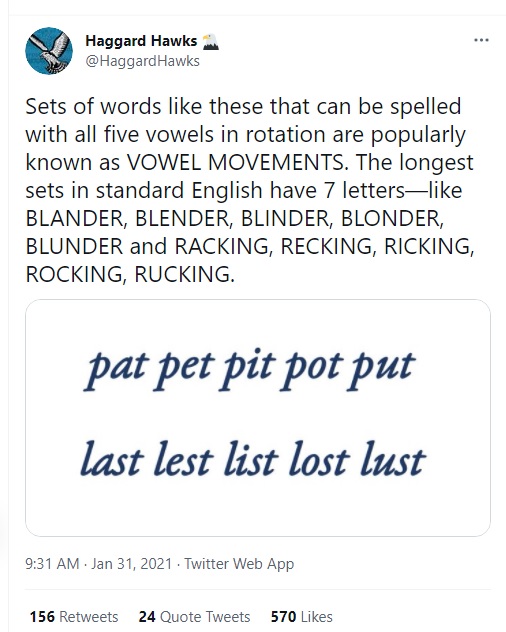 First of all, I don't know if this is actually a "thing", or something HH just made up. And Googling "vowel movements" routes me to "bowel movements", because reasons. But it's kind of a fun word game nonetheless. I came up with PACK, PECK, PICK, POCK, PUCK, and then MASS, MESS, MISS, MOSS, MUSS. Perhaps some of you morons can come up with others.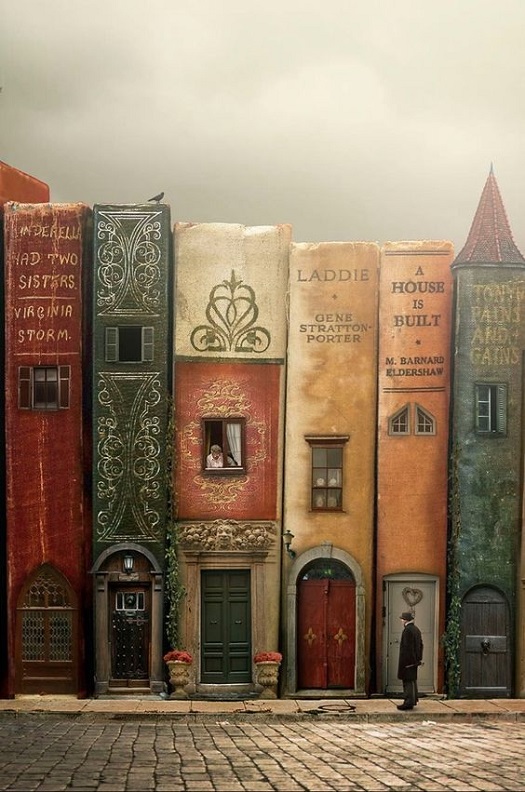 And Now, The Worst Officiated Olympic Game Ever
Now that we're in the middle of the Olympic competition, it's time to revisit a particularly unpleasant memory. Which this book does:
Three Seconds in Munich: The Controversial 1972 Olympic Basketball Final
Of course, the Munich Olympics were infamous for something several orders of magnitude worse:
...eleven Israeli team members were killed by Palestinian terrorists, stunning the world and temporarily stopping the games. One American player, Tommy Burleson, had a gun to his head as the hostages were marched past him before their deaths.

Through interviews with many of the American players and others, the author relates the horror of terrorism, the pain of losing the most controversial championship game in sports history to a hated rival, and the consequences of the players' decision to shun their Olympic medals to this day.
I wanted to see us smash the Soviet team hard and grind their faces in the dirt at the 1976 Olympics in Montreal, but Yugoslavia knocked them out of gold medal contention so we never got the chance to play them. So, either the Kindle or hardcover edition will set you back 20 bucks. If you want a cheap way to see what happened, here is
a 5-minute YouTube video
that shows the agonizing play-by-play that we saw on AMC television back then. Keep in mind that the official who rushed out on the court after time had expired to order a 3-second do-over had NO AUTHORITY to do so. I'm not sure why the American coach did not scream at him right then and there to get his ass off the court. Perhaps the book explains that. I hope it explains all of the rule and procedural violations that went on, and I'm not including the flagrantly one-sided refereeing and blown calls. That was just the tip of the iceberg. It stank so bad that if the IOC had a meeting and determined that they were tired of the USA winning basketball gold and would do whatever it took to see the USSR win, it wouldn't have looked any different. Oh, of course we put in an "appeal" but its failure was pretty much predetermined: the panel split along Cold War lines against us 5-3. It's easy to believe that what was working against us is the great reluctance to overturn settled results. It's as if one team colluded with the authorities to steal the game and everybody stood around with their hands in their pockets watching it happen in broad daylight. And nobody did a damned thing about it. The whole thing is just like the 2020 election, isn't it?
Who Dis: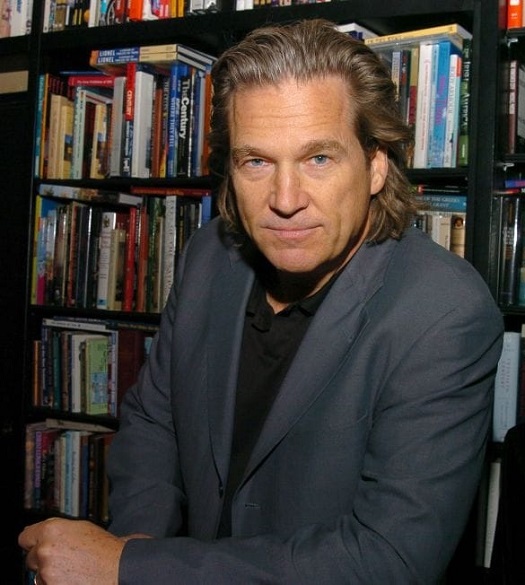 (
Last week's 'who dis'
was Isoko Asabuki, a Japanese poet and world class tennis champion(!) in the early 20th century. She was one of the first Japanese women athletes to gain international recognition. Considering that Japan was still in the process of modernizing after centuries of feudalism, she must have been a remarkable woman. Could not find any pics of her in tennis attire, but here are
some other photos
.
Books For Boys
Saw this one from
one of my twitter peeps
:
I entirely missed this book as a child, and that's a real pity. Sylvia Engdahl's superb story took the traditional fairy tale structure and created an exciting and entertaining science fantasy. I'd have loved this as a child, and it gets my highest recommendation.
He's talking about the YA science fiction novel,
Enchantress from the Stars
, by Sylvia Engdahl, first published in 1970 and advertised as a "Newbery Honor" winner:
Elana, a member of an interstellar civilization on a mission to a medieval planet, becomes the key to a dangerous plan to turn back an invasion. How can she help the Andrecians, who still believe in magic and superstition, without revealing her own alien powers? At the same time, Georyn, the son of an Andrecian woodcutter, knows only that there is a dragon in the enchanted forest, and he must defeat it. He sees Elana as the Enchantress from the Stars who has come to test him, to prove he is worthy.
Sounds like a ripping good yarn. The following year, Engdahl wrote a novel featuring the same heroine, but
The Far Side of Evil
in not a sequel, but rather more like "More Adventures of...":
On completion of her training as an agent of the interstellar federation's Anthropological Service, Elana is sent to a world whose people may soon destroy their civilization. Since not enough is understood about the situation to justify any interference with their evolution, the Service has no power to act; its agents must go as helpless observers, posing as natives, in the hope of gaining knowledge that may help to save other worlds. This passive role proves intolerable to the young, inexperienced agent assigned to the same city as Elana, a city under totalitarian rule. After falling in love with a local girl who has become Elana's closest friend, he identifies too completely with the natives and unwittingly endangers the entire world by a well-meant but ill-advised attempt to intervene. Forced to assume responsibility for undoing the damage, Elana finds that only she—at great cost—can prevent an immediate war of annihilation.
This sounds like to could be a
ST:TOS
story. Speaking of which, I found this section of
the Enchantress From the Stars wiki page
somewhat amusing:
Engdahl wrote parts of Enchantress in the 1950s; many concepts in the novel date from that time, prior to Star Trek and other 1960s science fiction. In a 1997 journal article, "Enchantress from the Stars: Sylvia Louise Engdahl, Star Trek and Science Fiction", Carol Littlejohn writes that many of the themes and concepts in the novel (such as the peaceful exploration of space without interfering in the history of other planets) are similar to those in Star Trek. However, the author notes that her characters take the rule of non-intervention much more seriously than does Star Trek's crew of the spaceship Enterprise.
Heh. That's a mighty low bar. Captain Kirk's idea of a peaceful non-intervention was firing his phaser for effect, starting a fistfight or two, and seducing a local hottie.
wut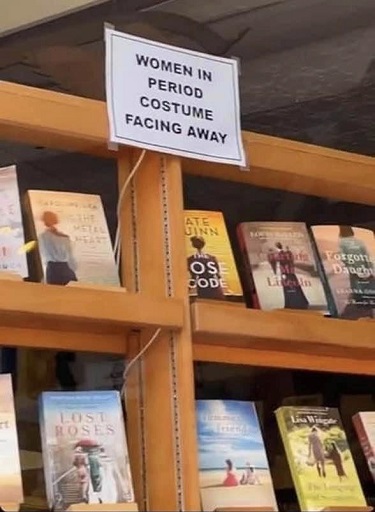 Moron Recommendations
Lurkette author Lisl e-mails about a book suitable for you history nerds:
I've got a book recommendation that I hope you'll want to check out, in the form of The Road Not Travelled. This is an anthology of alternative historical (short) fiction set in the Wars of the Roses era exploring, as the description implies, the what ifs within this particular era. What all of the authors have in common is investigation (on various levels) into the guilt or innocence of Richard III, against the charges that he murdered his two young nephews in order to seize the throne - most, myself included, believe the charges have never adequately been proven and that other players also stood to benefit, including the entire line of Tudors, whose claim to the throne was always on shaky ground.
The book she's referring to is this one,
The Road Not Travelled: Alternative Tales of the Wars of the Roses
The Amazon blurb says:
This collection of short stories from over twenty talented authors explores...some of these roads and includes most of the famous figures of the Wars of the Roses - Edward IV, Elizabeth Woodville, Warwick the Kingmaker, Anne Neville, George of Clarence, Francis Lovell and, of course, Richard III to name just a few.
So it sounds like being familiar with that era in history might help you understand all of the fine points of these stories. There are stories from 20 different authors, including Lisl.
The Kindle edition
is just $4.99. Also, proceeds from the sales of this book will be donated to the
Scoliosis Association UK (SAUK)
, so it's for a good cause.
___________
12 I read Eternal by Lisa Scottoline. This excellent novel is a love and family story set in Rome beginning in 1937 and continuing through the war years. It's a beautifully written tribute to the power of love.

Posted by: Zoltan at July 25, 2021 08:06 AM (kiyX4)
Eternal
is a new novel, released earlier this year. Here is the love triangle:
Elisabetta, Marco, and Sandro grow up as the best of friends despite their differences. Elisabetta is a feisty beauty who dreams of becoming a novelist; Marco the brash and athletic son in a family of professional cyclists; and Sandro a Jewish mathematics prodigy, kind-hearted and thoughtful, the son of a lawyer and a doctor. Their friendship blossoms to love, with both Sandro and Marco hoping to win Elisabetta's heart. But in the autumn of 1937, all of that begins to change as Mussolini asserts his power, aligning Italy's Fascists with Hitler's Nazis and altering the very laws that govern Rome. In time, everything that the three hold dear--their families, their homes, and their connection to one another--is tested in ways they never could have imagined.
$12.99 for
the Kindle edition
. Scottoline has written
tons of books
, including a lot of crime fiction. Her book
Someone Knows
is an Amazon editor's pick:
Allie Garvey is heading home to the funeral of a childhood friend. Allie is not only grief-stricken, she's full of dread. Because going home means seeing the other two people with whom she shares an unbearable secret.

Twenty years earlier, a horrific incident shattered the lives of five teenagers, including Allie. Drinking and partying in the woods, they played a dangerous prank that went tragically wrong, turning deadly. The teenagers kept what happened a secret, believing that getting caught would be the worst thing that could happen. But time has taught Allie otherwise. Not getting caught was far worse.
Moral: a guilty conscience can ruin your whole life.
Based: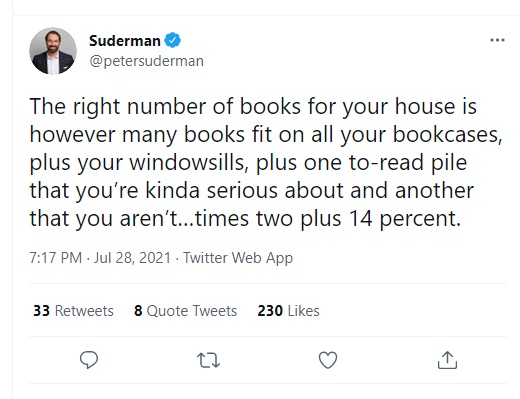 ___________
I've also begun "Helluva Town," a history of how NYC changed during the war years. I'm barely into it, but I'm learning interesting tidbits.

Posted by: Weak Geek at July 25, 2021 08:17 AM (Om/di)
I wouldn't think this topic would warrant a lot of interest, but there are (at least) two other social histories of NYC during WW2:
Over Here!: New York City During World War II
and
Victory City: A History of New York and New Yorkers during World War II (Illustrated)
But
Helluva Town
...is a kaleidoscopic and compelling social history that captures the youthful electricity of wartime and recounts the important role New York played in the national war effort. This is a book that will prove irresistible to anyone who loves New York and its relentlessly fascinating saga.

Wartime Broadway lives again in these pages through the plays of Lillian Hellman, Robert Sherwood, Maxwell Anderson, and John Steinbeck championing the democratic cause; Irving Berlin's This Is the Army and Moss Hart's Winged Victory with their all-servicemen casts; Rodgers and Hammerstein's Oklahoma! hailing American optimism; the Leonard Bernstein–Jerome Robbins production of On the Town; and the Stage Door Canteen.

...Here, too, is an unseen New York: physicists who fled Hitler's Europe spawning the atomic bomb, the FBI chasing after Nazi spies, the Navy enlisting the Mafia to safeguard the port against sabotage, British agents mounting a vast intelligence operation. This is the city that served as a magnet for European artists and intellectuals, whose creative presence contributed mightily to New York's boisterous cosmopolitanism...

Finally, this is the story of New York's emergence as the power and glory of the world stage in the wake of V-J Day, underlined when the newly created United Nations arose beside the East River, climaxing a storied chapter in the history of the world's greatest city.
It might be worth getting
the hardcover edition
for $11.49 rather than
a Kindle copy
for $15.99. There's another book about NYC called
Helluva Town
, but it's by a different author, and it extends the history it discusses into the 1950s. You might consider pairing this one with a book recommended by MP
4
,
Appetite City: A Culinary History of New York
:
In Appetite City, the former New York Times restaurant critic William Grimes leads us on a grand historical tour of New York's dining culture. Beginning with the era when simple chophouses and oyster bars dominated the culinary scene, he charts the city's transformation into the world restaurant capital it is today...

Enhancing his tale with more than one hundred photographs, rare menus, menu cards, and other curios and illustrations (many never before seen), Grimes vividly describes the dining styles, dishes, and restaurants succeeding one another in an unfolding historical panorama: the deluxe ice cream parlors of the 1850s, the boisterous beef-and-beans joints along Newspaper Row in the 1890s, the assembly-line experiment of the Automat, the daring international restaurants of the 1939 World's Fair, and the surging multicultural city of today.
New York is, indeed, the greatest restaurant city the world has ever seen.
___________
So that's all for this week. As always, book thread tips, suggestions, bribes, insults, threats, ugly pants pics and moron library submissions may be sent to OregonMuse, Proprietor, AoSHQ Book Thread, at the book thread e-mail address: aoshqbookthread, followed by the 'at' sign, and then 'G' mail, and then dot cee oh emm. What have you all been reading this week? Hopefully something good, because, as you all know, life is too short to be reading lousy books.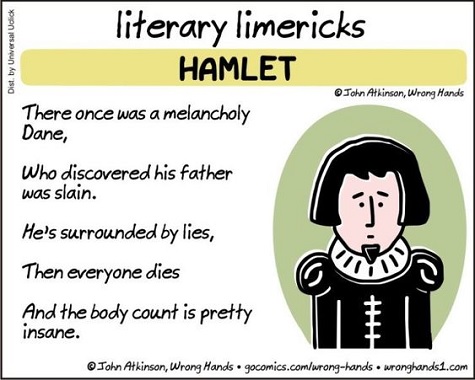 Posted by: OregonMuse at
09:00 AM