C.S. Lewis was even smarter than I thought [KT]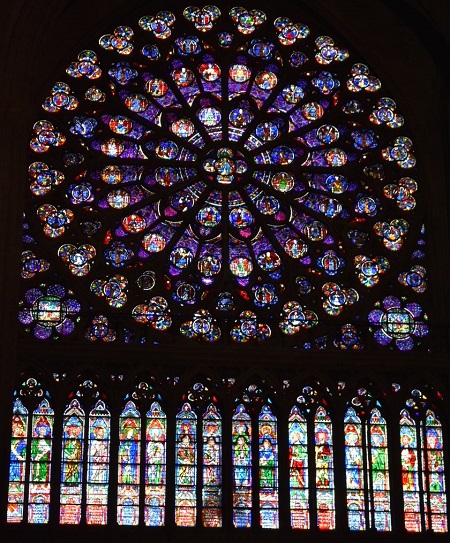 Easter Saturday Greetings! I think this is a good time for reflection. We remember three men who died on November 22, 1963: JFK, C.S. Lewis, and Aldous Huxley. A book,
Between Heaven and Hell,
imagined their meeting in the afterlife. This week, Jared Whitley wrote about
a piece Lewis wrote shortly before he died:
"We now have an intelligentsia which, though very small, is very useful to the cause of Hell." -C.S. Lewis, The Screwtape Letters
A masterful piece of religious prose disguised as satire, C.S. Lewis's The Screwtape Letters is a series of messages from senior devil Screwtape to his protege Wormwood on how best to corrupt mortals. Originally released during World War II, its tight 175 pages provide charming, timeless wisdom. In an addendum released shortly before the author's death in 1963 - Screwtape Proposes a Toast - Lewis pivots from dispensing universal wisdom to directly criticizing social trends of his day, trends which have gone from mere whispers on college campuses 60 years ago to become orthodoxy with the power of law today. Reading it today, it feels like the author was more prophet than professor.
WHY DIDN'T I KNOW ABOUT THIS?
In the 15-page essay - full text available here - the devil Screwtape outlines how the term democracy can be warped into destroying excellence, first in the halls of education then to society at large to make sure everyone stays "equal."
Go ahead and read it. It's not too long.
"Democracy is the word with which you must lead them by the nose," Screwtape tells his fellow devils. "The basic principle of the new education is to be that dunces and idlers must not be made to feel inferior to intelligent and industrious pupils. That would be 'undemocratic.' "
"Democracy is the word with which you must
lead them by the nose,"
Several examples are given at the link, with some not-too-obvious warnings about the wiles of tempting demons. And notes on the abolition of the middle class. Remarkable. And this (full of hyperlinks):
"For 'democracy' or the 'democratic spirit' (diabolical sense) leads to a nation without great men, a nation mainly of subliterates, full of the cocksureness which flattery breeds on ignorance, and quick to snarl or whimper at the first sign of criticism. And that is what Hell wishes every democratic people to be. For when such a nation meets in conflict a nation where children have been made to work at school, where talent is placed in high posts, and where the ignorant mass are allowed no say at all in public affairs, only one result is possible."
Whack! Lewis also warns about
changing the meaning of words.
That's one of the ways we get to the state in the paragraph above. Well, 1963 was a long time ago. Screwtape and his buddies have a head start. Time to wake up now? I am going to repeat last year's Passover/Easter drama and music choices, because I think they were good ones:
Passover
Passover ends tomorrow. I think there are some messages with regard to slavery from the Passover celebration which we might want to pay attention to today. Also note that the
"Equality Act"
would be particularly hard on Orthodox Jews. I still haven't found any Passover music that really sings to me. This scene from "Prince of Egypt" is dramatic.
Easter
BBC
had some music suggestions. Here's one:
Nikolay Rimsky-Korsakov: Russian Easter Festival Overture This 1888 overture is named for the Svetliy prazdnik or 'Bright holiday', as Easter is known in Russia. An avowed atheist, Rimsky-Korsakov wrote that he wanted to capture 'the transition from the solemnity and mystery of the evening of Passion Saturday to the unbridled pagan-religious celebrations of Easter Sunday morning'. The piece paints vividly the explosion of light and colour at the end of a long, hard Russian winter. Religious and pagan themes are entwined at the very heart of the work: Rimsky-Korsakov borrowed themes from the Obikhod, a collection of Orthodox chants that since 1848 had been a mandatory part of the liturgy for every church in Russia. These austere motifs shine through the wild textures of the orchestra, no more so than at 8'35 when a solo tenor trombone ('a piena voce') evokes the chanting of a priest.
Some older Russian music:
Moving into a major key with Handel, below is the largest virtual Hallelujah Chorus ever. Unless someone has done another one since
2016.
You can still learn to
sing your part
so you can sing along with the video.
More Handel
Do you have a favorite piece of Easter music? More Easter photos from
Larro
below: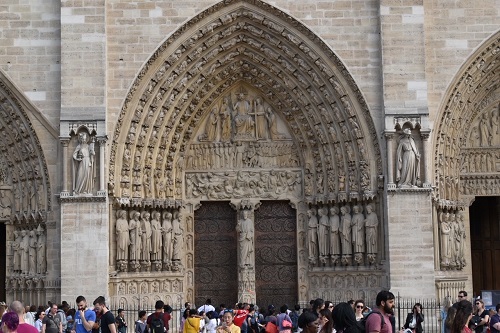 Ran across a "friend of a friend" on social media recently who thought that donating money to religious organizations and other charitable organizations rather than paying money in taxes was "hypocritical", because taxes "help all of us". Democracy! Wonder if this kind of thinking contributes to the decline in the number of people who say they
belong to a religious congregation?
Are we letting Screwtape win?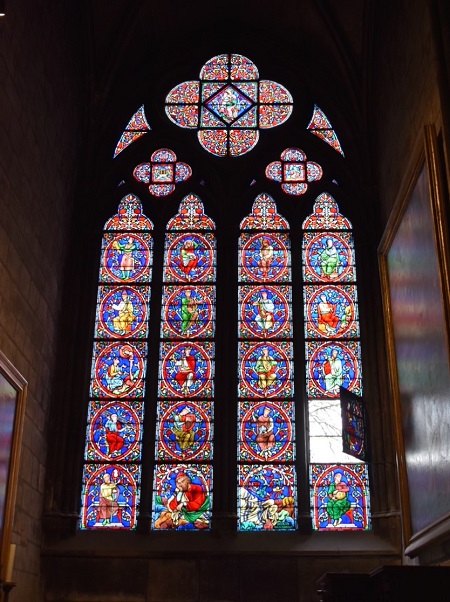 Wishing you a wonderful Easter or Passover weekend. This is the Thread before the Gardening Thread
Serving your mid-day open thread needs