Sunday Morning Book Thread 03-21-2021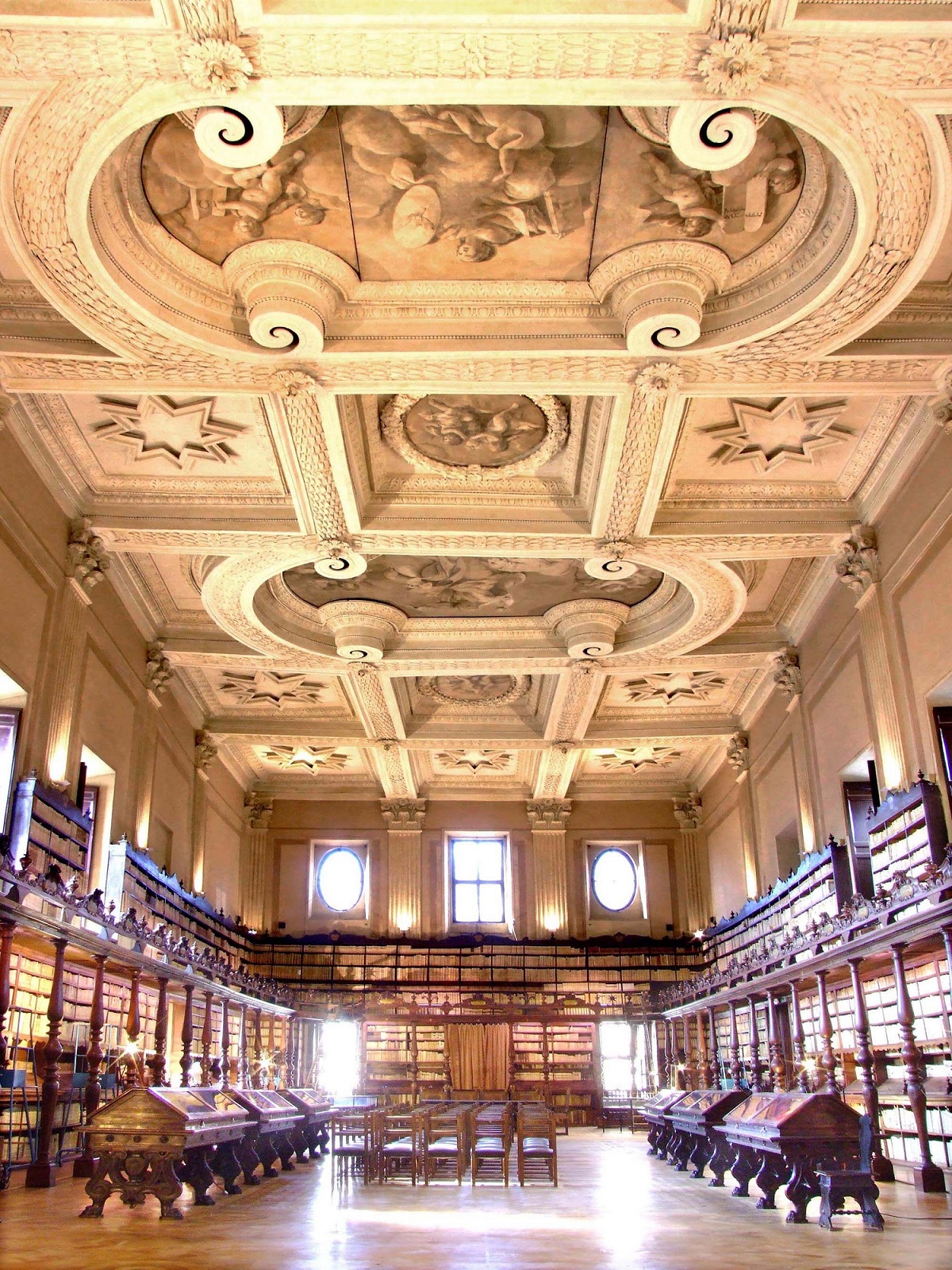 Biblioteca Vallicelliana, Rome, Italy
Good morning to all you 'rons, 'ettes, lurkers, and lurkettes, wine moms, frat bros,
crétins sans pantalon
(who are technically breaking the rules). Welcome once again to the stately, prestigious, internationally acclaimed and high-class Sunday Morning Book Thread, a weekly compendium of reviews, observations, snark, witty repartee, hilarious
bon mots
, and a continuing conversation on books, reading, spending way too much money on books, writing books, and publishing books by escaped oafs and oafettes who follow words with their fingers and whose lips move as they read. Unlike other AoSHQ comment threads, the Sunday Morning Book Thread is so hoity-toity, pants are required. Even if it's
these pants
, which don't actually look like pants. They look like some other article of clothing she just grabbed to put on because she was in a hurry and it was dark.
Pic Note:
Because Italy
doesn't have enough libraries
:
The Biblioteca Vallicelliana is a library in Rome, Italy. The library is located in the Oratorio dei Filippini complex built by Francesco Borromini in Piazza della Chiesa Nuova.

The library holds about 130,000 volumes of manuscripts, incunabula, and books. In this number about 3,000 manuscripts written in Latin, Greek, among them Bible of Alcuin from the 9th century, lectionary from the 12th century etc. The library holds documents from the time of the Reformation and Counter-Reformation.
The library was first established in 1565.
Next Sunday Is International De-Lurk Day
I hope you lurkers and lurkettes are have some kick-ass book reviews ready to go for next week. And don't worry, we won't laugh at you. Much.
It Pays To Increase Your Word Power®
I think we've all known guys like this: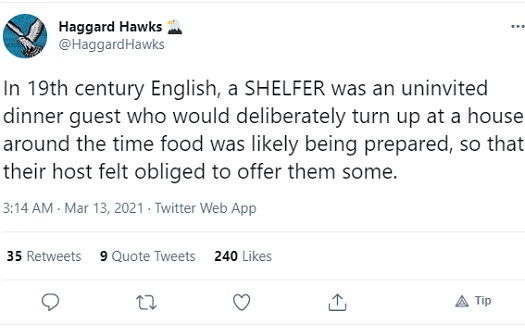 Which is mighty shelfish of him.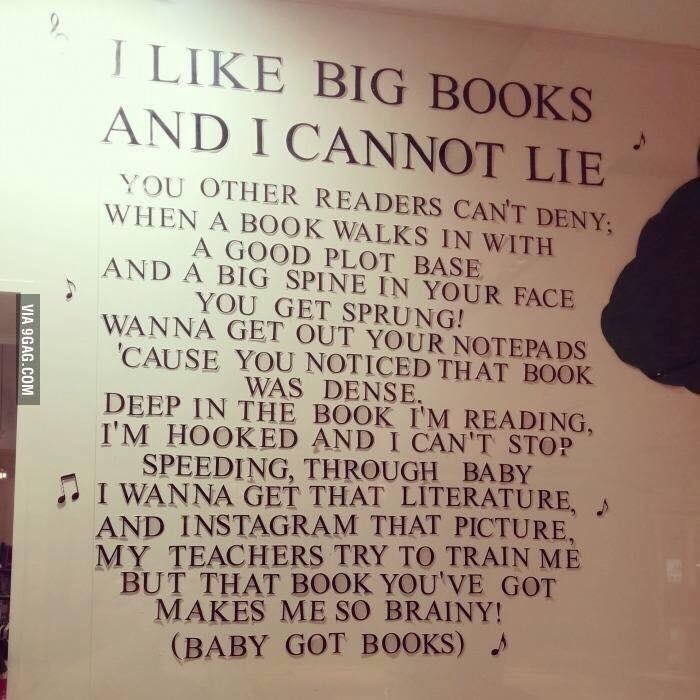 Death By Government
This one has been sitting in my "in" basket for a few months now. I don't remember where I first saw it, but it seems particularly appropriate now. I'm referring to the book
I'm from the Government and I'm Here to Kill You: The True Human Cost of Official Negligence
by David Hardy. The blurb is depressing. Not that it will come as a shock to anyone who hangs out here:
Gallup recently found that forty-nine percent of Americans believe that the government poses "an immediate threat to the rights and freedoms of ordinary citizens." I'm from the Government and I'm Here to Kill You, written by a former federal attorney, shows that even the forty-nine percent have no idea how bad things really are. Rights and freedoms are not the only things at stake; all too often government imperils the very lives of those it supposedly serves. Federal employees have, with legal impunity, blown up a town and killed six hundred people, released staggering amounts of radioactive contamination and lied about the resulting cancer, allowed people to die of an easily treated disease in order to study their deaths, and run guns to Mexican drug cartels in hopes of expanding agency powers. Law enforcement leaders have ordered their subordinates to commit murder. Medical administrators have "cooked the books" and allowed patients to die, while raking in plump bonuses. Federal prosecutors have sent Americans to prison while concealing evidence that proved their innocence.

I'm from the Government documents how we came to this pass: American courts misconstrued and expanded the old legal concept of sovereign immunity, "the king can do no wrong." When Congress attempted to allow suits against the government, the legislators used vague language that the courts construed to block most lawsuits. The result is a legal system that allows official negligence to escape legal consequences and paradoxically punishes an agency if it tries to secure public safety. I'm from the Government ends with proposals for legal reforms that will hold the government and its servants accountable when they inflict harm on Americans.
I didn't think my opinion of government could get any lower, but somehow... it has. Amazon suggested this:
Guilt by Accusation: The Challenge of Proving Innocence in the Age of #MeToo
by Alan Dershowitz, whom I guess was accused of sexual harassment a while back. I know nothing about the substance or credibility of the accusations but, in this book, Dershowitz
...provides an in‑depth analysis of the false accusations against him, alongside a full presentation of the exculpatory evidence that proves his account, including emails from his accuser and an admission of his innocence from her lawyer, David Boies.
OK, he dinduit. Fair enough. But he also
...examines current attitudes toward accusations of sexual misconduct, which are today, in the age of #MeToo, accepted as implicit truth without giving the accused a fair chance to defend themselves and their innocence, and suggests possible pathways back to a society and legal system in which due process is respected above public opinion and the whims of social media mobs.
If the legal travails of Alan Dershowitz or the metal shavings thrown by the #MeToo panic into the gears of our legal system is something that is of interest to you, of if you just like reading FREE books, this one is for you. Because the Kindle edition is currently listed at $0.00.
Who Dis: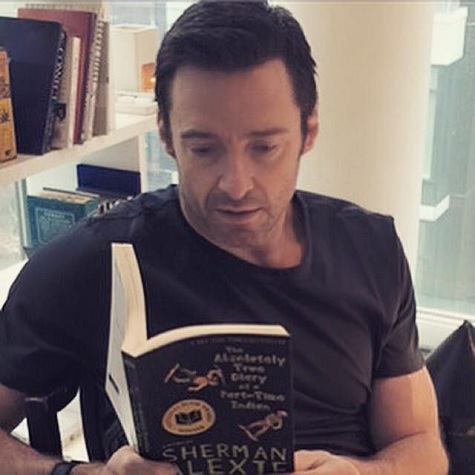 (Last week's 'who dis' was actress
Jan Sterling
.
Misunderstood Phrases
This is pretty funny:

I have one, but it's not nearly as good. When I was a wee lad and my parents took me to Mass, the priest would sometimes announce that he would read a selection from something called "The Axe of the Apostles". I never knew what this was. I mean, the gospels I was familiar with from religion class and also the epistles, but I never heard nothing about no "axe" or why the apostles needed one. I knew the vision I had in my head of a bunch of guys in biblical garb swinging a hostaet wasn't correct, but I knew if I raised the question with my parents, they would think I was just being a smart ass.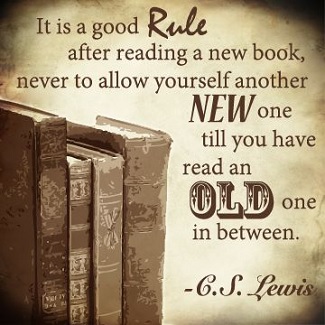 Moron Recommendations
212 Starting a new Richard Matheson short story compilation: Backteria & Other Improbable Tales.

Matheson was a top writer in the 50s and 60s. He wrote I am Legend and a slew of original Twilight Zone episodes.

This is my second compilation of his. He wrote many pieces for mystery, sci-fi and horror zines.

If you enjoy imaginative, well-written short stories, check him out.

The two books I have were under $10 on Kindle.

Posted by: mot at March 14, 2021 10:30 AM (jad3h)
The Kindle edition
Backteria & Other Improbable Tales
is a reasonably priced $6.99. And if you want to read more of his short stories, you can get the Penguin Classics edition of
The Best of Richard Matheson
for only $4.99. It includes 'Nightmare at 20,000 feet' which was made into a classic Twilight Zone episode, and 'Duel', which was Steven Spielberg's first full-length movie (I remember watching it when they first showed it on TV on ABC's
Tuesday Movie of the Week
and it had me on the edge of my seat the whole time).
___________
235 I'd like to recommend "Pugilist at Rest", by Thom Jones. This book was a finalist for The National Book Award in 1991. The book is actually a series of short stories, of somewhat autobiographical reflections. A former boxer and Viet Nam veteran, among other things. The stories are real and raw. From the flap:

"Jones's stories -whether set in the combat zones of Vietnam or the brittle social milieu of an elite new England college, whether recounting the poignant last battles of an alcoholic ex-fighter or the visions of an American wandering lost in Bombay in the aftermath of an epileptic fugue-are fueled by an almost brutal vision of the human condition, in a world without mercy or redemption. Physically battered, soul sick, and morally exhausted, Jones's characters are yet unable to concede defeat: his stories are infused with the improbable grace of the spirit that ought to collapse, but cannot."

Posted by: Brave Sir Robin at March 14, 2021 10:38 AM (7Fj9P)
This sounds like a light-hearted, happy, optimistic book that will pick you right up when you're feeling low. The author sounds like quite the phenom, though:
Thom Jones made his literary debut in The New Yorker in 1991. Within six months his stories appeared in Harper's, Esquire, Mirabella, Story, Buzz, and in The New Yorker twice more. "The Pugilist at Rest" - the title story from this stunning collection - took first place in Prize Stories 1993: The O. Henry Awards and was selected for inclusion in Best American Short Stories 1992.
If stories were drinks, Jones' would not be those little froo-froo drinks with paper umbrellas and fruit in them, they'd be straight shots from a bottle you keep in the bottom drawer of a battered old desk. Jones actually has
several collections of stories
, including
The Pugilist at Rest
and
Night Train
.
___________
So that's all for this week. As always, book thread tips, suggestions, bribes, insults, threats, ugly pants pics and moron library submissions may be sent to OregonMuse, Proprietor, AoSHQ Book Thread, at the book thread e-mail address: aoshqbookthread, followed by the 'at' sign, and then 'G' mail, and then dot cee oh emm. What have you all been reading this week? Hopefully something good, because, as you all know, life is too short to be reading lousy books.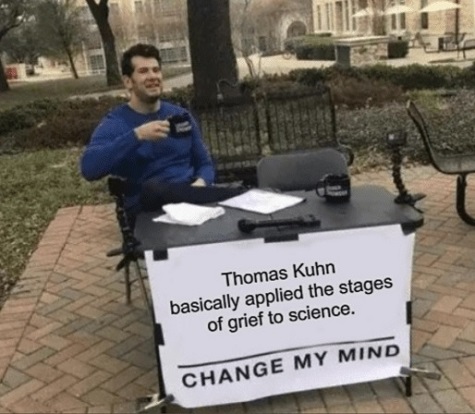 (
Say what?
)
Posted by: OregonMuse at
09:00 AM