Ace of Spades Pet Thread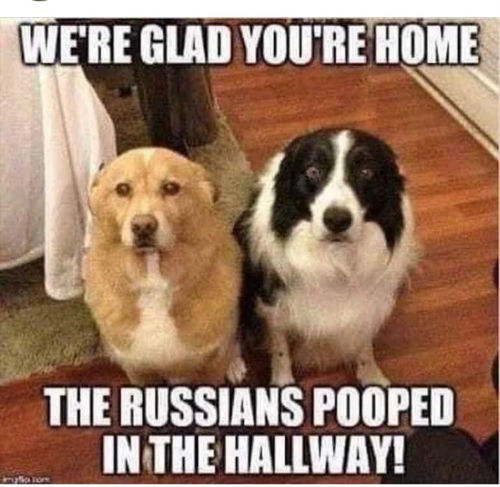 ***
Good afternoon and welcome the almost world famous Ace of Spades Pet Thread. Forget about politics, current events and enjoy the world of animals.
***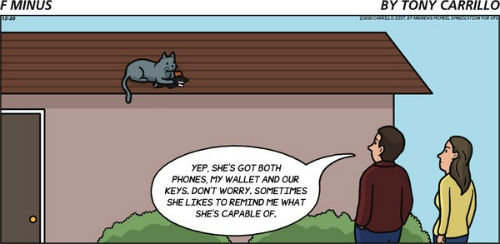 (H/T Blake)
***
To each their own.
Not my idea on how to groom a poodle.
***
Regulars here know I love coffee.
However, coffee is off limits to the K-9s here at Casa Misanthrope.
***
Meet The PetMorons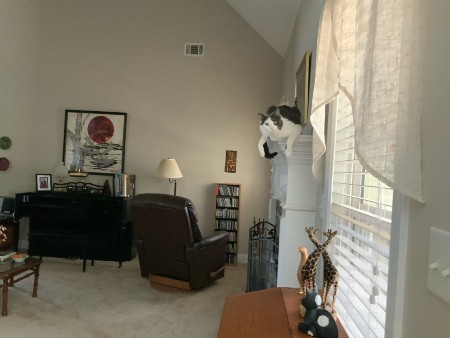 This is my daugther's GSP puppy, Mel. The best mannered puppy I've ever met! Which is really just a reflection of her owner. Yawrate
Or the shock collar. Hey just kidding. Lovely puppy. We hope that Mel has a long and prosperous doggeh life. Thanks for sharing today.
***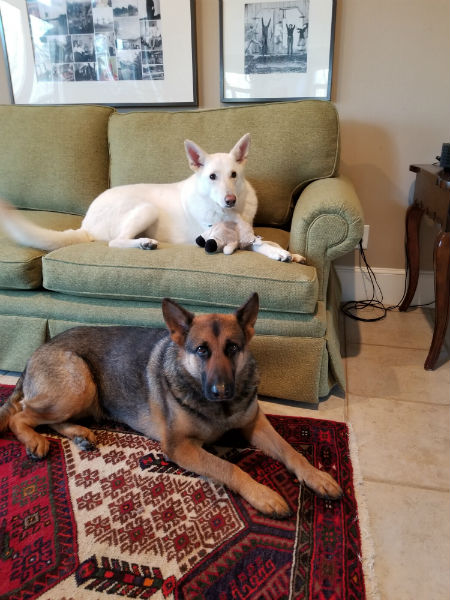 Long time lurker, love the site and the pet thread. Both the daily content and these pictures help me go through some days. Luna is the white shepherd and the alpha of the two, even though the other girl Athena has 20 pounds on her. They have been great dogs, smart, loyal and protective. They give back so much more than I ever give them Thanks for this very welcome Saturday respite from politics. (They both eventually end up on the sofa. It is specifically theirs. They're not spoiled or anything.) No name provided
No need to thank me. It's folks like you with their pet photos and stories that make this place. Lovely dogs. Jeez what a surprise they love the couch. Thanks for your contribution today.
***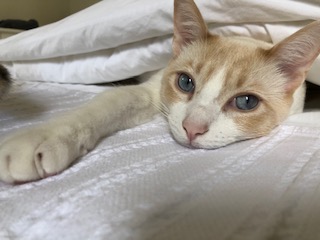 &&&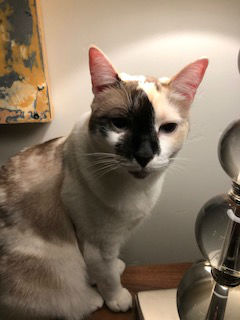 greetings miss hum! love the pet thread. here are frankie (the beautiful boy with the gorgeous blue eyes) and peekaboo (who looks like fudge ripple ice cream). they are brother and sister and we got them from a shelter in california. they're the best kittehs ever and we are so thankful they decided to adopt us. they make life worth living. keep up the good work and thanks so much for all you do! m and b
Don't you folks have big hearts, rescuing a handsome pair of kittehes. So happy to hear they are in such a fine home. Thanks for taking the time to submit their photos and story.
***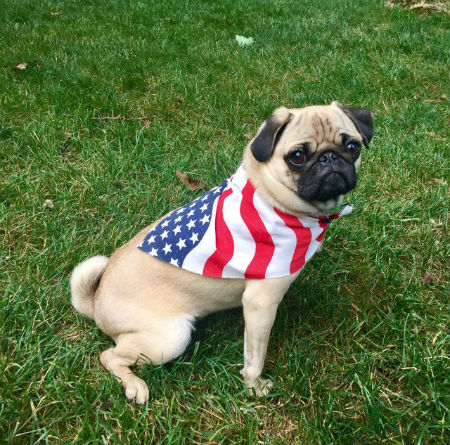 Hello Mis. Hum
This is my 4 year old pug Lanie. Tragedy struck the week of Christmas she was taken ill and passed unexpectedly while in the vets care. My wife and I are broken hearted and shed many tears and still do. I saw the nice memorial cat wall in this weeks pet thread and thought I send some pics for your consideration. My wife is retired and Lanie was her companion while I work at night. She was such a sweet little dog and loved everyone she met. She was the heart and life of our house. Thank you, Floomaster Long time lurker
Just so sorry to hear that your sweetie was taken away so young. I think we all know the emptiness you are feeling now. Thanks for sharing and may you find another big sweetie.
***
The In-box was pretty sparse this week. But for those who submitted pet photos and stories, Thank You! If you have something to share you can reach us at petmorons at gmail dot com. Until next week, watch out where the Huskies go and don't you eat that yellow snow. Have a great week.
Posted by: Misanthropic Humanitarian at
03:00 PM