Joe Biden: I Totally Support and Encourage 8 Year Old Children's Decisions to Gender Transition
Blessing of Liberty (TM).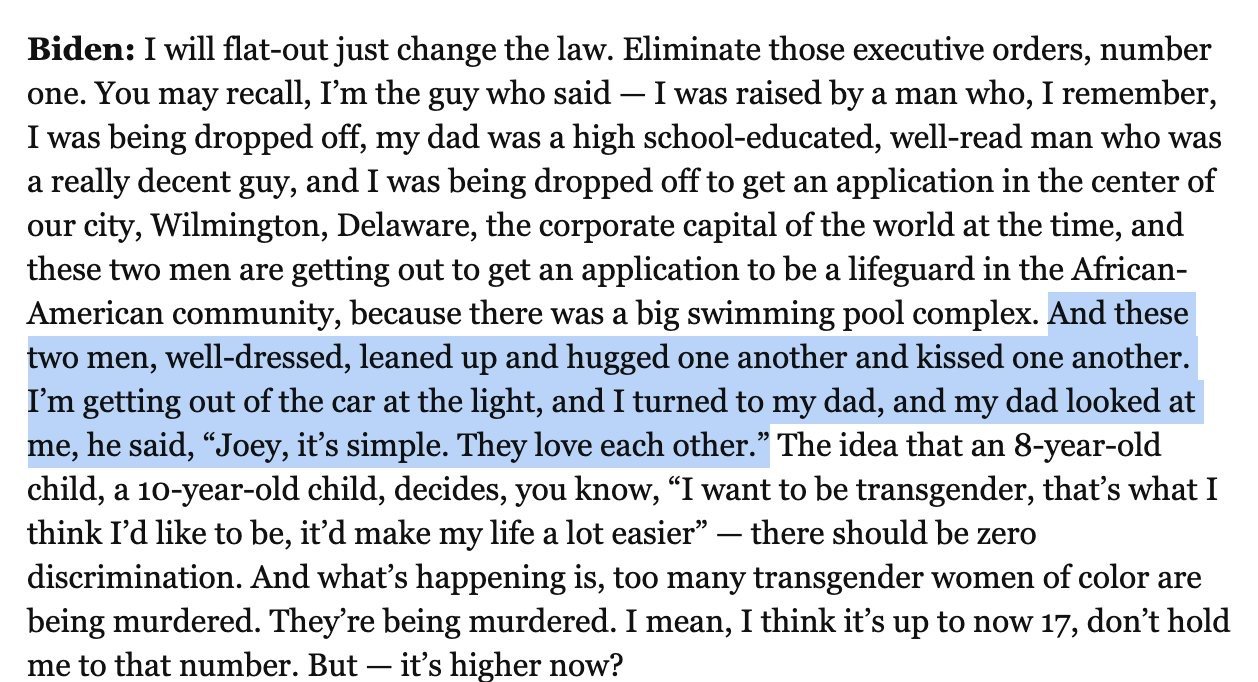 Maybe he just likes how their hair smells. Notice there's no follow up by George Stephanopolous about the most controversial parts of trangenderism, like biological boys competing with biological girls in sports, including in contact sports. Hell -- including in combat sports, like wrestling or judo.