Morning Rant - Special Guest Ranter [Weasel]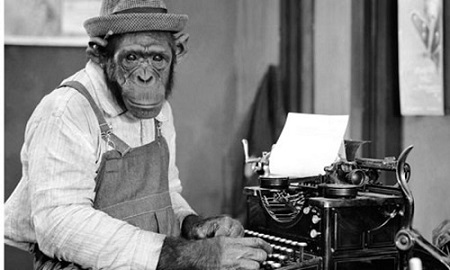 With distance comes perspective, and when you are too close to a situation it's often difficult to understand how bad it really is. This is especially true when you have arrived at your current position slowly and incrementally, only to suddenly realize you have a problem. That is the sociopolitical landscape in which we stand today. To borrow a quote from Hemingway; "How do you go bankrupt? Gradually and then suddenly." Gone today and perhaps forever is anything even remotely resembling polite discourse, and we find ourselves in a stark black and white world, with precious little gray in between. One side is openly seditious and has adopted a manifesto of rebellion, insurrection and destruction. That side plays for keeps. The other side,
our side, unfortunately
, acts as though the old rules still apply, and that somehow magically with hope and good intentions the old order will be restored.
To understand the depth of our predicament, one has to look no further than our excitement when from nowhere, a figure emerges, political or otherwise, who fights for what we believe in. Someone who calls it like it is, and who shares our sense of right, wrong, and the rule of law. Someone who is willing to go toe-to-toe against overwhelming odds, and who has put aside personal considerations because it's the right thing to do. The fact that these individuals are now so uncommon tells you all you need to know regarding the scale of our problem. These people should be the rule rather than the exception. The reality is our side is largely comprised of weak, career-minded political operatives whose commitment to fundamentals lasts no longer than the next election, and whose core principle is self-enrichment.
This is where we stand today. This is our predicament, and anyone not understanding the seriousness of it has not been paying attention and needs to quickly gain the needed perspective.
*************
AoSHQ Weekly Prayer List

Prayer Requests:
8/6 - Jordan61 asks for prayers for Mom, who is in remission from multiple myeloma, and she is having a bone biopsy on Wednesday, 8/12, to make sure it isn't returning. (She's had some red flags in her routine bloodwork.) Prayers for a negative result and continuing remission.
8/20 Update - Mom's biopsy was negative! Thanks to the Horde for your prayers.
8/26 - grammie winger requests prayers for her city, Kenosha.
9/13 - Blanco Basura and his family need prayers. His son passed away after an epileptic seizure. He had been dealing with seizures for almost 10 years, and was on medication to control them, but did didn't always work. He says "Please remember to tell your kids you that you love them every chance you get. You may not get another." He also thanks God for his family and friends and The Horde. For Healing:
7/15 - Fox2! requests prayers for his friend Vicki, who is suffering from a rare form of cartilage cancer. Her doctor is talking about taking her leg off above the knee. Please pray for healing and for wisdom for the doctors.
8/31 Update: Vicki's surgery went well. Going back in this week to clean up some infection. Continued prayers are requested for healing and successful rehab and adjustment to prosthetic.
8/5 - Prayers for Hugo the Chavez and his Family for healing and happiness.
8/12 - Prayers are requested for Jean, Ladyl's very close friend, who is fighting mantle cell lymphoma.
9/6 Update - Cheriebebe sends an update and thanks the horde for prayers. Her father passed peacefully on Saturday.
9/2 - Ghost of Hallelujah requests prayers for his wife who was recently diagnosed with nodular melanoma.
9/2 - Katya the designated driver requests prayers for her stage 3 triple negative breast cancer. She is 2 chemo treatments in. She is doing well with side effects. For submission guidelines and other relevant info, please contact Annie's Stew, who is managing the prayer list. You can contact her at apaslo at-sign hotmail dot com. If you see a prayer request posted in a thread comment, feel free to copy and paste it and e-mail it to Annie's Stew. She tries to keep up with the requests in the threads, but she's not here all of the time, so she may not see it unless you e-mail it to her. Please note: Prayer requests are generally removed after five weeks or so unless we receive an update. Please remember the Prayer of St. Francis Keep calm and pray on!