Sunday Overnight Open Thread (8/23/20)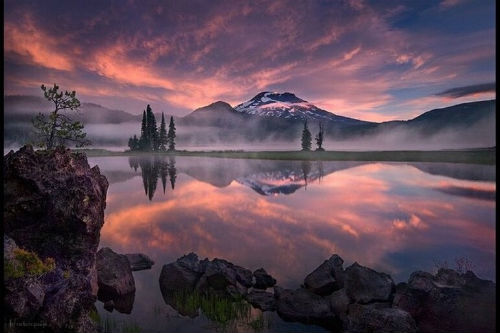 ***
The Quotes of The Day
Quote I
"I would be prepared to do whatever it takes to save lives because we cannot get the country moving until we control the virus. That is the fundamental flaw of this administration's thinking to begin with. In order to keep the country running and moving and the economy growing and people employed, you have to fix the virus. You have to deal with the virus." Former VP Joe Biden
Quote II
Our black, gay mayor is not protecting the women in this city. I have a personal problem with that." Taylore Norwood
Quote III
"The pricing is still way too high relative to what we're seeing in the illicit market. If you are someone that consumes cannabis on a regular interval, there's not a lot of incentive for you to transition over."Canaccord Genuity analyst Matt Bottomley
Quote IV
This is what happens when malevolent narcissists don't get slapped and thrown to the ground. The kind of psychology we're seeing, over and over again, overwhelmingly from the left, is an exercise in bad faith, a fundamental dishonesty. It therefore isn't amenable to correction with facts or debate, or appeals to reciprocity or some higher purpose. Tolerating such behaviour - and worse, deferring to it – will only encourage an escalation of vanity, malice and sociopathy. It may, however, be discouraged with reminders of physical consequences. Ideally, physical humiliation. A reminder that nasty little egos can be publicly broken.David Thompson
***
Statement of The Day
***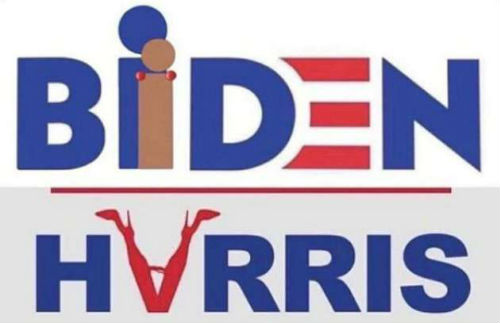 I must put one of these on each of my 2 killer pickup trucks.
***
The problem with Ivy League graduates? Eventually, they become the movers and shakers of government.
One of the things that made this country great is being rejected by Princeton undergrads.
College students say free speech is "unacceptable"
Not any longer. The president and two vice-presidents of the Princeton Graduate Student Government replied to their school's shocking affirmation of free speech and the First Amendment to the Constitution of the United States of America, calling it "tone-deaf" and "unacceptable." In a letter written in response to Eisgruber and the administration, the three opined that the free speech policy protects "hate" at the university. They stated, "We as a student body are not looking for 'dialogue' on how to cope with institutional racism," and averred that an emphasis on the importance of free expression "reads as a typical dog-whistle often used to excuse racist speech and hateful actions."
***
Maybe Garrett can help Charlie out...................
***
From humor to stark commentary......Paul Joseph Watson
NSFW-Language
So how many of the fleeing New Yorkers will continue to vote the same shitty way they have over the years?
***
The NFL continues it's Virtue Signaling spiral.
The Kansas City Chiefs announced the organization is banning fans from wearing headdresses at Arrowhead Stadium and there will also be a ban on face painting "styled in a way that references or appropriates American Indian cultures," according to a release sent out on social media. While we have discouraged fans from wearing headdresses for several years, effective immediately, fans will be prohibited from wearing headdresses into the stadium.
Face painting is still allowed for all fans, but any face paint that is styled in a way that references or appropriates American Indian cultures and traditions will be prohibited.
***
An ONT rule is no math.
Rules were meant to be bent and/or broken. Sometimes, amirite?
A Fleet of Computers Helps Settle a 90-Year-Old Math Problem By translating Ott-Heinrich Keller's conjecture into a computer-friendly search, researchers confirmed a conjecture about seven-dimensional space. A TEAM OF mathematicians has finally finished off Keller's conjecture, but not by working it out themselves. Instead, they taught a fleet of computers to do it for them.
Keller's conjecture, posed 90 years ago by Ott-Heinrich Keller, is a problem about covering spaces with identical tiles. It asserts that if you cover a two-dimensional space with two-dimensional square tiles, at least two of the tiles must share an edge. It makes the same prediction for spaces of every dimension—that in covering, say, 12-dimensional space using 12-dimensional "square" tiles, you will end up with at least two tiles that abut each other exactly.
***
Cognitive dissonance!
It appears cognitive dissonance runs deep in Portland, Oregon … During riots Saturday in Portland, where left-wing Black Lives Matter and Antifa extremists have been harassing and assaulting local police and bystanders for weeks, these same left-wing extremists suddenly turned into bawling babies desperate for police protection after someone finally decided to fight back.
***
Lima,
Peru has a population of 33,031,382.
I'm just guessing here. But, I venture a guess or two that they have other bigger problems than non-social distancing nightclubs.

At Least 13 Killed In Peru Nightclub Stampede Triggered By Police 'Social Distancing' Raid In an example of COVID-19-related law enforcement gone horribly awry, 13 people were killed in a deadly stampede, as patrons tried to flee a surprise police raid on a crowded Lima, Peru nightclub on Saturday night. At least 6 people were seriously injured, including 3 cops.
***
The ONT Musical Interlude
On this day: August 23, 1967 - Keith Moon
Enjoying a wild birthday party Keith Moon drummer with The Who drove his Lincoln car into a Holiday Inn swimming pool. As the party had become out of control, the police were called to put an end to the festivities. Moon, ever keen to avoid the boys in blue snuck outside and got into a Lincoln Continental Limousine and attempted to make a getaway. Unfortunately, in his inebriated state he released the handbrake, and began rolling towards the pool. Moon simply sat back and waited, as the car crashed through the fence around the pool and into the water.
Born on this day: August 23, 1946 - Keith Moon
English drummer Keith Moon. The Who With The Who he scored the 1965 UK No.2 single 'My Generation' plus over 20 other Top 40 hits, 1967 US No.9 single 'I Can See For Miles' and rock opera albums 'Tommy' & 'Quadrophenia'. Moon was voted the second-greatest drummer in history by a Rolling Stone readers' poll. Moon died on 7th September 1978 after taking 32 clomethiazole tablets. via thisdayinmusic.com
***
One would think that being on a school board you would take your position seriously. No, not for this
Genius Award Winner.
PITTSBURGH — A Pittsburgh Public Schools board member learned the hard way on Wednesday what can go wrong in virtual meetings. According to Channel 11 News' exchange partners at TribLIVE, Veronica Edwards was accidentally seen disrobing and stepping into the shower during the district's agenda review meeting, which was streamed live.
Her excuse, ""During the pandemic, I have experienced an increase of virtual meeting hours … more than ever before. The demand on my time has caused me to attempt to multi-task when some meetings are proceeding. "Like many women and caregivers across the country, this has been a challenging time to achieve work-life balance, it's been nearly impossible for me."" H/T Isophorone Blog Quite the apology. Not.
***
Weekly commenter stats for week of 8-23-2020
Top 10 commenters:
1 [620 comments] 'Insomniac - Ex Cineribus Resurgo' [87.03 posts/day]
2 [483 comments] 'Sponge - China is Asshoe!'
3 [480 comments] 'TheJamesMadison, in a madhouse! A Madhouse!'
4 [416 comments] 'Rodrigo Borgia'
5 [393 comments] 'Christopher R Taylor'
6 [393 comments] 'deplorable unperson - refuse to accept the Mask of the Beast'
7 [377 comments] 'vmom 2020 grammar nazi and write supremacist'
8 [362 comments] 'rhennigantx'
9 [346 comments] 'Skip'
10 [326 comments] 'Fired Dem Consultant Miklos' Top 10 sockpuppeteers:
1 [323 names] 'Fired Dem Consultant Miklos' [45.34 unique names/day]
2 [59 names] 'Duncanthrax'
3 [49 names] 'Notorious BFD'
4 [48 names] '18-1'
5 [46 names] 'Gilded Age II'
6 [31 names] 'Adriane the Ironic Irony Critic ...'
7 [24 names] 'LeftCoast Dawg'
8 [21 names] 'My Pimp Shot My Dealer'
9 [21 names] 'davidt'
10 [20 names] '🤡'
***
Tonight's ONT has been brought to you by Herculean Efforts.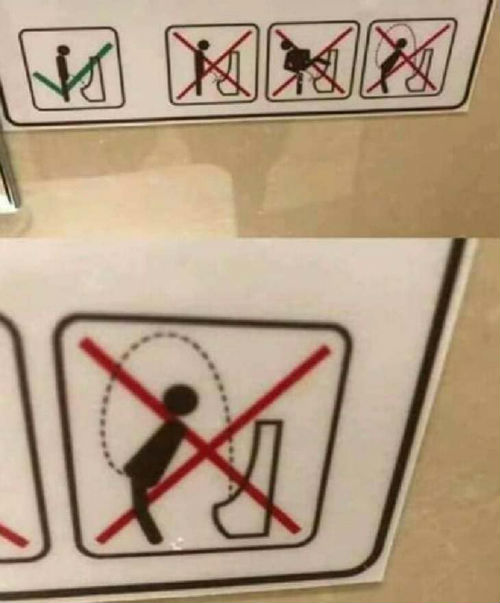 Notice: Posted with permission by the Ace Media Empire and AceCorp LLC. Of course proudly made in the USA with non-GMO ingredients.
Posted by: Misanthropic Humanitarian at
09:55 PM