The Morning Rant: Minimalist Edition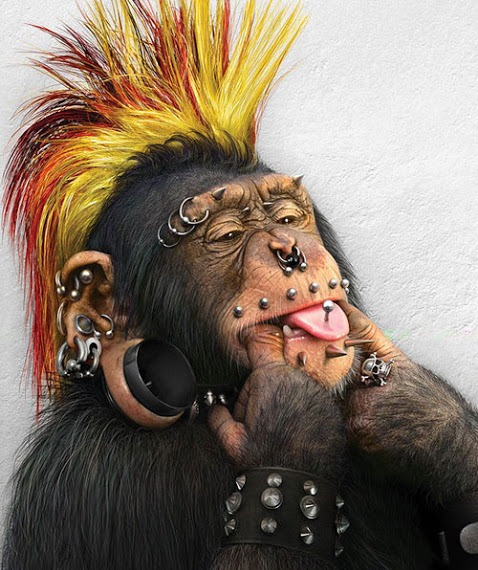 Where's the guy who is always saying, "And so it begins?" New York City has been reeling for several years: the garbage isn't being picked up, the roads are a disaster, city services in general are crap. But the tax receipts have been fine, so where is the money going? de Blasio's pet projects and increasing administration costs and progressive wet dreams like "outreach programs" and universal preschool programs and rejiggering the streets to accommodate bicycles at the expense of automobiles, and on and on. de Blasio came into office with a two billion dollar budget surplus, courtesy of Bloomberg's fiscal policies. Oh, Bloomberg spent money, but he didn't bust the budget.
But shifting resources from basic city services like police and garbage and streets to "youth centers" and the NYC public schools (famously wasteful and underachieving) was a disaster. The collapse of NYC didn't begin as a result of Sino-Lung-Rot, it began as a result of the current mayor's gutting of those basic services; the very things that kept the banks and the ad companies and the fashion houses and the big retailers in town.
Mayor de Blasio threatens laying off 22K NYC workers if the federal gov't doesn't bail him out -- it's 'painfully real'
Does anyone want to bet where the layoffs are going to hit hardest? Police, fire, street cleaning, garbage collection, parks maintenance...that's my bet. Midnight basketball and those "youth centers" and all of the leftist indoctrination sites will do just fine. Trans outreach will be untouched, and maybe even expanded, because they are always the hardest hit by financial dislocation. And the children of course! And there will always be money to paint BLM slogans on the street outside of Trump buildings! New York City functioned best when the boring basic stuff got taken care off, and the other stuff became secondary. Giuliani did well when he focused on quality of life issues...he proved that the "
Broken Windows" theory
was absolutely correct. He fixed crime and decay, and everything else fixed itself! Private investment in NYC boomed, because the city was seen by the world as being safe and clean. Hell, even the subways were okay. But all of that has changed, but don't be fooled by the Sandinista-loving buffoon in Gracie Mansion: he pushed NYC over the cliff when he was elected; it just took awhile to hit bottom.