Sunday Overnight Open Thread (8/9/20)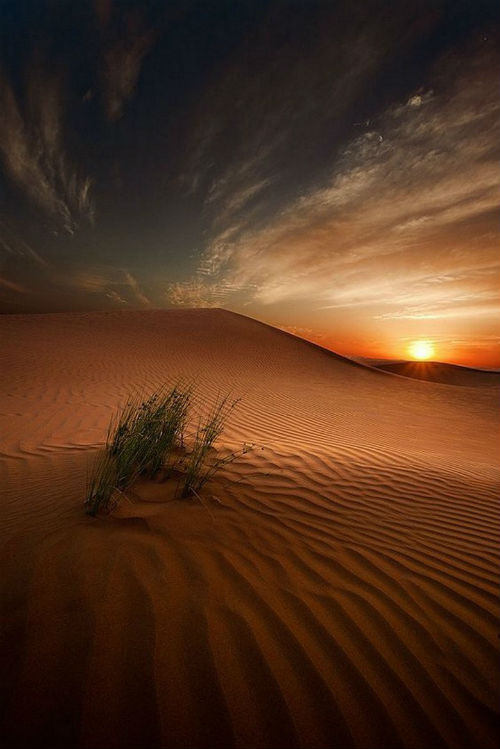 ***
The Quotes of The Day
Quote I
"I had distant relatives who died under the Nazi's," Shatner said. "I hope you can understand that I feel 'distinctions' are labels & labels are dehumanizing. Am I clear?" William Shatner
Quote II
"My doctor prescribed it. My pharmacy had it. Took it that day and within two to three days I was able to breathe. Within a week I was back on my feet." Democratic New York City Councilman Paul Vallone
Quote III
"In order to remove an obstacle, allow the start of the peace process and an end of bloodshed, the Loya Jirga approves the release of 400 Taliban,"The grand assembly of Afghanistan – the Loya Jirga resolution
Quote IV
"I made the decision for my kids to be at home, and I don't really see how any district can come in and say what my kid can't wear in my house. I don't think they have any right to say what happens in my house. I think they have enough to worry about as opposed to what the kids are wearing. They need to make sure they're getting educated"Elizabeth Ballinger
Quote V

"I trusted my people, they trusted me, and South Dakota is in a good spot in our fight against COVID-19. The #Sturgis motorcycle rally starts this weekend, and we're excited for visitors to see what our great state has to offer!"South Dakota Republican Gov. Kristi Noem
***
The Comment of The Week
***
Tweet of The Day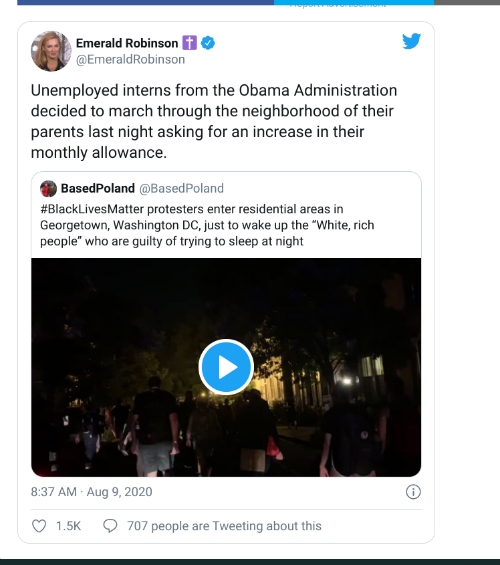 ***
I heard one of these on Thursday afternoon during a company conference call.
***
Oh For Fuck's Sake!!!
The University of Georgia has some ideas about safe sex. Karen style.
The University of Georgia is urging students to wear masks while having sex. The university reportedly sent out notices to on-campus students that said they should "consider wearing a face mask during sex. Heavy breathing and panting can further spread the virus, and wearing a mask can reduce the risk," according to OutKick.
***
There are a number of jobs that are a young person's domain.
One category of these jobs would be cement masons, concrete finishers, and terrazzo workers. 'My life pouring concrete'
The ritual was to arrive at work half an hour early, so I could gradually wake up in the car listening to the radio, drinking coffee, and eating doughnuts. I'd park my Honda Fit beside the site foreman's pick-up truck. His morning pre-shift was like mine, except that his breakfast was vodka-soda with painkillers. Another two labourers usually arrived after I did: an irritable six-foot-three indigenous guy called by everyone, including himself, the "BFI," which stood for "Big F-cking Indian"; and a cocaine-addled Italian who split "a gram or two with the wife" nightly, pairing it with a three-litre bottle of red wine. He claimed to sleep only two hours, which I never doubted, since he had to commute an hour to get on site at 6am. Of my colleagues, only the BFI always worked sober, having survived years of alcoholism (not to mention some prison time). At age 20, I'd started my first week in construction, excavating a commercial space for a liquor store. The dark pits of freshly-dug soil gave the air a musty sweetness that stuck in the back of the throat. We'd spend 12-hour days digging trenches in the subterranean dark, and then fill them up with concrete. The ready mix splashed onto my skin and made my eyes burn, while men yelled monosyllabic instructions over the din of engines. The air smelled of diesel, with notes of liquid metal thanks to the welders. On break, we made our way outside, the only time we saw the sun, to immediately contaminate the fresh air with a round of cigarettes. True to stereotype, not one woman escaped our gaze. They were something to look at that wasn't steel, dirt, dust, or rock. This is how some men spend the majority of their lives.
***
Would you like to emulate the Misanthropic?
If this puts a smile on your face, mission accomplished.
H/T CBD
***
I enjoy a good hamburger. Do you?
And if you had $1,600 to blow without consequence would you order this burger medium rare?
Houston's swanky H Bar is serving up a $1,600 burger that takes conspicuous consumption to a whole new level. While it's far from the only extravagantly-priced stunt sandwich on the market, the Black Gold burger is surely the first meant to be a gilded tribute to Houston's oil industry, using actual 24-carat gold leaf in the black brioche bun. The burger's other ingredients will be familiar to those who have followed the ultra-expensive burger game: sixteen ounces of Wagyu beef flown in from Japan, seared foie gras, black truffles and truffle aioli, all piled between the striking black and gold bun.
***
A+ for creativity. And a polite FU.
I'm wondering if any of the #EvangelicalsForTrump are fans of Little Timmy Wilson.
Scorned Governor Punishes Casino That Helped Christians Fight Lockdown Order
***
The Law According To Karens,
Thou Shalt Not Have Any Fun.
Police have shut down an illegal rave after hundreds of revellers broke coronavirus restrictions to party into the early hours of the morning. An estimated 500 youngsters converged on Epping Forest for the organised event held near the North Circular Road in north London. The rave broke current government guidelines making it illegal for more than 30 people to gather in one place – unless social distancing measures are in place. Footage from last night shows dozens of people crammed in together on the makeshift dance floor in the woods, which boasted huge speakers and fairy lights weaved through the trees.
***
The ONT Musical Interlude
On this day: 9 Aug 2007
Baltimore's mayor Sheila Dixon proclaimed today as the city's official Frank Zappa Day, citing Zappa's musical accomplishments as well as his defence of the First Amendment to the United States Constitution. via thisdayinmusic.com
Speaking of Frank Zappa.
Zappa: Magnolia Pictures Serving Up Frank Zappa Documentary For Thanksgiving
On this day: 9 Aug 1995
Jerry Garcia guitarist and singer from the Grateful Dead died from a heart attack at the Serenity Knolls rehabilitation clinic in San Francisco aged 53. Garcia co-founded the New Riders of the Purple Sage and also released several solo albums. He was well known for his distinctive guitar playing and was ranked 13th in Rolling Stone's "100 Greatest Guitarist's of All Time. via thisdayinmusic.com
***
Toss a Slurpee and become a
Genius Award Winner.
AUGUST 8--A Florida Man was jailed yesterday on a felony Slurpee battery charge, records show. Investigators allege that Brian Duffy, 40, last month doused a 7-Eleven employee with the frozen treat during a 9:20 AM argument about the drink's price inside a store in Pinellas Park. According to an arrest affidavit, a surveillance camera recorded Duffy "back handing the cup full of a Slurpee drink" out of the female victim's hand. The Slurpee "flew onto the victim's person," a cop reported. While Duffy left 7-Eleven before police responded, the victim yesterday afternoon "pointed the defendant out to law enforcement," apparently after he returned to the convenience store.
***
A happy ending involving the police and it's newbie K-9.
Tonight's Feel Good Story of The Day.
Newly licensed Dyfed-Powys Police dog Max, and his handler PC Peter Lloyd, were crucial in tracking down the woman who had spent a night in a remote location Wales with her young child. The two-year-old German Shepherd mix was called into duty at just before noon on August 1, when the force received a call reporting the pair missing in Powys. "The woman had not been seen or spoken to for two days, which was out of character, and her phone wasn't working, so naturally concern for her safety was high," Inspector Jonathan Rees-Jones said.
***
Weekly commenter stats for week of 8-9-2020

Top 10 commenters:
1 [628 comments] 'Insomniac - Ex Cineribus Resurgo' [88.15 posts/day]
2 [476 comments] 'Christopher R Taylor'
3 [449 comments] 'Sponge - China is Asshoe!'
4 [445 comments] 'Miklosius ad infinitum'
5 [429 comments] 'Commissar Hrothgar -Your Rulers Have, and Deserve, Different Rules! -'
6 [410 comments] 'CN'
7 [404 comments] 'Rodrigo Borgia (kneels to no one on this Earth)'
8 [377 comments] 'JT'
9 [359 comments] 'Tom Servo'
10 [357 comments] 'JackStraw' Top 10 sockpuppeteers:
1 [434 names] 'Miklosius ad infinitum' [60.92 unique names/day]
2 [42 names] 'Duncanthrax'
3 [37 names] 'Notorious BFD'
4 [36 names] 'freaked'
5 [33 names] 'Commissar Hrothgar -Your Rulers Have, and Deserve, Different Rules! -'
6 [33 names] 'Cicero (@cicero)'
7 [33 names] '18-1'
8 [32 names] 'davidt'
9 [27 names] 'Gilded Age II'
10 [26 names] 'Meade Lux Lewis'
***
Tonight's ONT has been brought to you by Diagnostic Skills.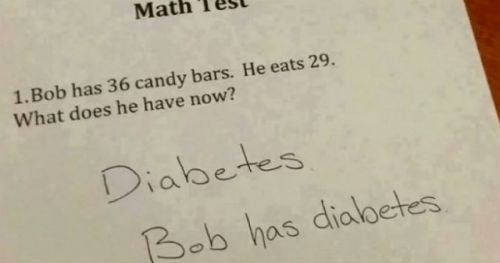 Notice: Posted with permission by the Ace Media Empire and AceCorp, LLC. Our call center is up and running and unaccented English is primarily spoken here.
Posted by: Misanthropic Humanitarian at
10:02 PM