Overnight Open Thread (07/26/2020)
[Buck Throckmorton]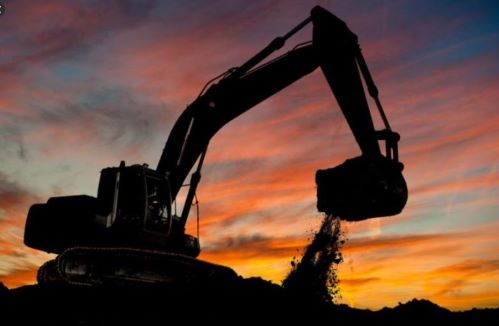 *****
RENTAL CAR BLUES
Hertz Is 2020's Biggest Bankruptcy So Far
The Wuhan Virus shutdown may have dealt a death blow to Hertz. Liquidating all those cars will also ripple through the economy via depressed trade-in values for consumers and lost new car sales for manufacturers if rental fleets don't need to be refreshed like normal. I almost always get a rental car when I travel. Having that car means I can get home if there is a black swan event that shuts down air travel (such as 9-11 or the Wuhan Virus) or if there's simply a major weather event that snarls up air travel for multiple days. At 1,000 miles per day I can get home from most anywhere in in the country in two days, therefore the most important travel insurance to me is having a rental car. Were any of you stranded out of town without a car on 9/11? Any good stories of trying to make it home when normally reliable passenger conveyances were not functioning like normal? This is perhaps television's greatest rental car moment:
And here's an old Hertz commercial with a football player who won the Heisman Trophy at USC and then had a successful NFL career.
*****
HOWARD COSELL'S CRYSTAL BALL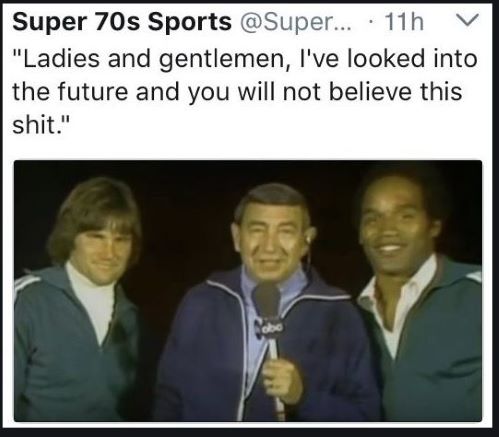 *****
MONORAIL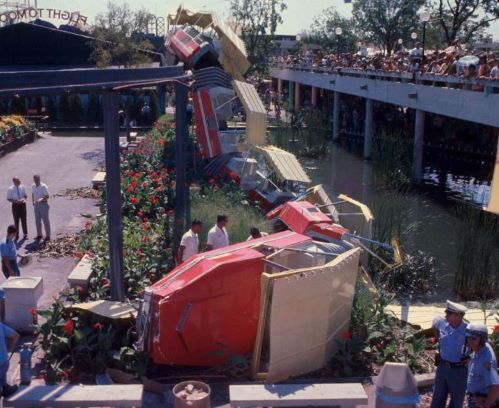 Before monorail crashes became a cultural meme (Sao Paulo, Disney World, The Simpsons) there was
the tragic monorail accident at the 1968 World's Fair in San Antonio.
"The jolt knocked one car off the rail and it tipped several connected cars off the track like an accordion, pulling cars and passengers to the ground and into a shallow lagoon below," a San Antonio Express-News article from that day reads.
Required with any discussion of monorails:
*****
STRONG ARMS Baseball used to be my summertime companion. Between the Wuhan Virus canceling most of the season and the left-wing politicization of all professional sports, my passion just isn't there for baseball or any sport nowadays. This little bit of baseball p@rn brings back a little of those old warm feelings.
*****
THE COFFEE THAT WON THE WEST If you rode a trail drive from Texas to Kansas in the 1870s,
you were likely to have consumed a lot of Arbuckles Coffee.
Any cowboy who requested that Cookie prepare him a "triple venti half-caff soy with no foam" would likely find himself riding drag the rest of the trail drive. After fishing the rattlesnake out of his boot.
Arbuckles Coffee was so prevalent that most cowboys didn't realize there was any other brand made. "Arbuckles" became a generic name for coffee, like Stetson for hat or Levi's for jeans. To keep it that way, the company packaged trading cards with the coffee and coupons. The cards educated coffee drinkers about the West, covering such topics as cooking, geography, sports, U.S. history, birds and other zoological studies.
*****
CHURCH COFFEE
Church Foyer Coffee Keurig K-Cup Flavor Now Available
The blend is designed to simulate the one-of-a-kind taste of stale, burned, watered-down coffee served in a church foyer or fellowship hall.
*****
POSTERS OF YOUR CHILDHOOD What posters did you have on your wall in your formative years? I remember these two posters, both of which were somewhat aspirational, I suppose. I probably spent more time looking at the Fish Of The Gulf Of Mexico poster, because I had better chance of landing something on that poster.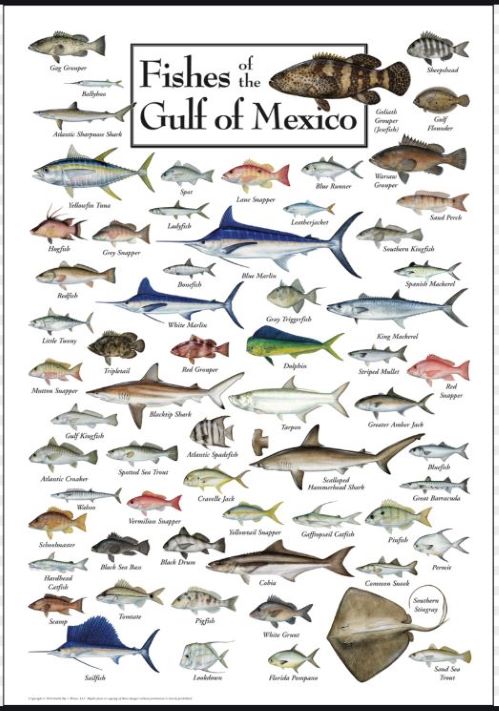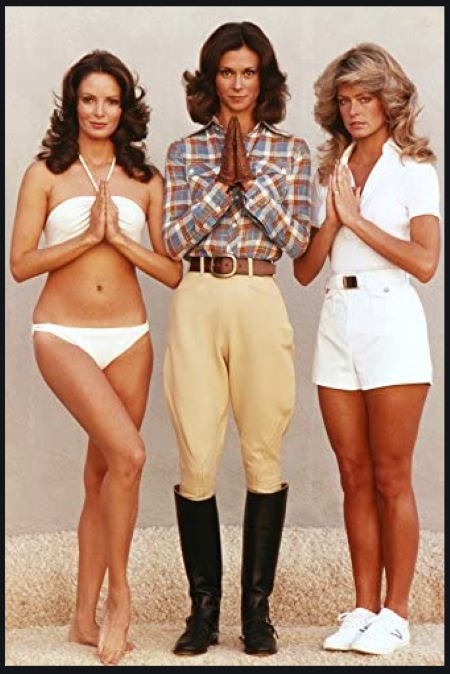 By the way - Kate Jackson was attractive and intelligent, but I realize now that the only friend of mine who claimed that Kate was his favorite angel (instead of Farah or Jaclyn like all the rest of us) grew up to be a vocal NeverTrumper. In retrospect, his "I'm more sophisticated than you" posturing was already evident. Mrs. Throckmorton tells me she had a poster of one the boys from The Partridge Family on her wall when she was young. Since her future husband looked a lot more like Danny Bonaduce than David Cassidy in the 1970s, I'm really not sure which Partridge held the key to her pre-tween heart.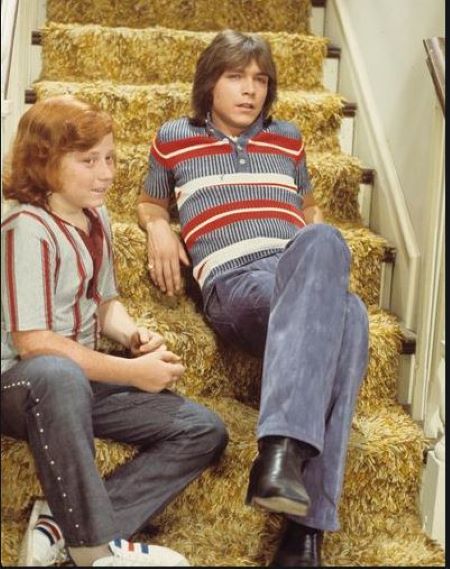 *****
BUCK THOUGHTS A "hate crime" can be defined as that rare crime in which leftists sympathize with the crime victim instead of sympathizing with the criminal.
*****
MOTIVATION
(h/t – despair.com)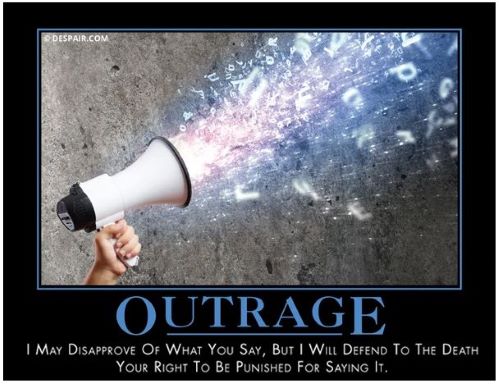 *****
THROCKMORTON'S FIRST LAW OF LIVE MUSIC: IF THERE'S AN UPRIGHT BASS IN THE BAND, IT'S PROBABLY GOING TO BE GOOD I'm not sure anyone has covered the various genres of country music as thoroughly as Emmylou Harris. From folk to hillbilly to bluegrass to country rock to drinking songs to dance hall music to Cajun, with even a little cowboy music and Andrews Sisters thrown in. Here's Emmylou singing Blue Kentucky Girl from a show in Kentucky.
And no one can harmonize better than her. Here are Emmylou and Michael Ball making beautiful music together on Like Strangers.
One more Emmylou: Subbing for the late Gram Parsons on this beautiful duet of Love Hurts is Elvis Costello.
*****
SPEAKING OF DUETS In the previous ONT that I prepared, a conversation somehow sprung up about Vince Gill's duet with Carrie Underwood on How Great Thou Art. I checked it out and y'all were right – it really is something special.
*****
Tonight's overnight thread has been brought to you by Kissing Booths.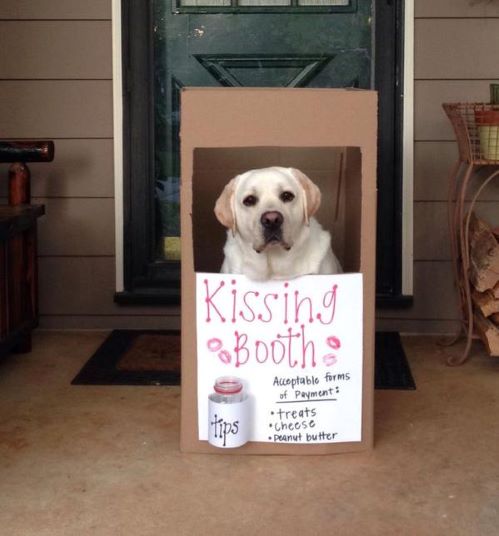 *****
Thanks again to the horde for letting me play host. Please feel free to offer any helpful feedback, insults, or tips at buck.throckmorton@gmail.com