The Morning Rant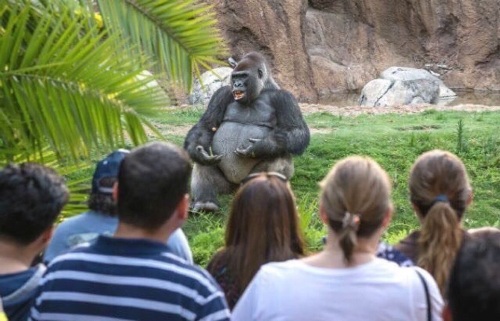 You know what I've never seen Trump do? Punch down. When he tears someone a new one on Twitter, who is the target? It's either another politician, or a celebrity, or a journalist, or someone else in a position of power and privilege. And it's usually someone who has attacked him first. I don't think I've ever seen him throw the first punch, but I won't swear to this. Contrast this with the progressives, who always punch down. Especially the progressive media, which destroyed Richard Jewell's life, doxed Joe the Plumber, and found a woman who didn't think Trump was colluding with the Russians and doxed her, too. Also the Covington students, about which CNN joined the progressive hue-and-cry for their blood. Oh, and don't forget
Memories Pizza
, a mom and pop business almost destroyed a by progressive lynch mob whipped up by the media Of course progressives hate normal Americans and don't hesitate to show it. Obama called normal Americans "bitter clingers." Hillary Clinton said Trump voters were "deplorable" and "irredeemable" (a word, which, considering Hillary's Methodist religious upbringing, carries some weight). But I don't recall Trump ever attacking any ordinary American who didn't vote for him, either singly or in general. And then there's Joe Biden, a one-man gaffe tornado. If Trump ever tried to pull *any* sort of maladroit antics Biden does every week, he'd be strung up by his nuts. But Biden is immune from media criticism. He likes to yell at and pick fights with voters who disagree with him, call then names, threaten them with violence, and challenge them to push-up contests. Yes, I know a lot of this can be accounted by the fact that he's a demented old fart, and yet the progressives aren't doing an intervention, they're actually cheering him on. Yes,
when Joe tells some guy he's full of shit
, they want to see him
do it *more*
. The mind boggles. Biden is this close --><-- to taking a swing at somebody. Progressives pride themselves as fighting against "oppression" by the powerful against the weak. They claim to be champions of 'the little guy'. But from what I've seen, they're real bad at it. (h/t
Victor Tango Kilo
)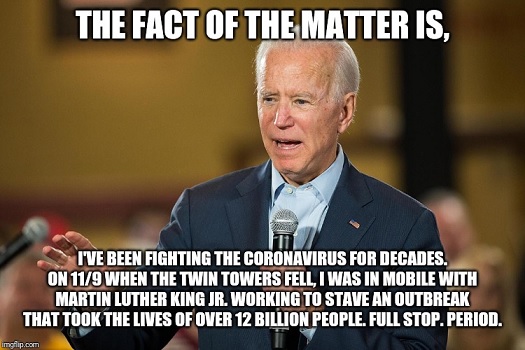 "You're Full of Sh**!"
But listen to the rest of his answer. It's a bizarre, incoherent word salad that makes absolutely no sense.
Wait, On Whose Watch Does He Think It Happened?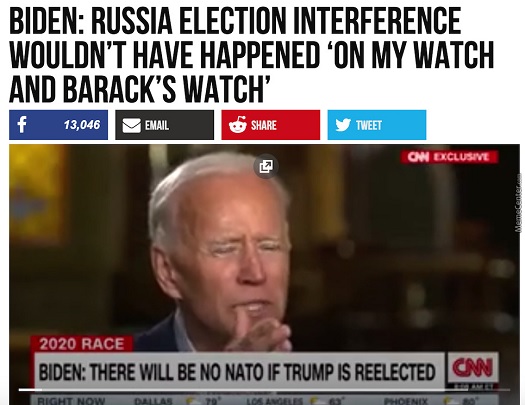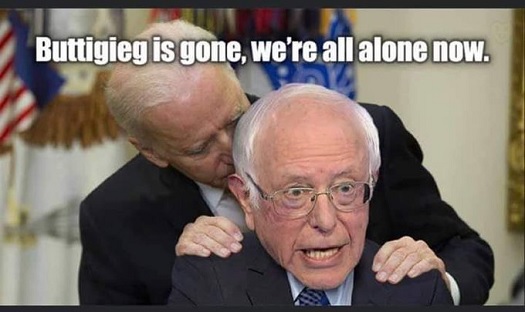 The Left Can't Meme: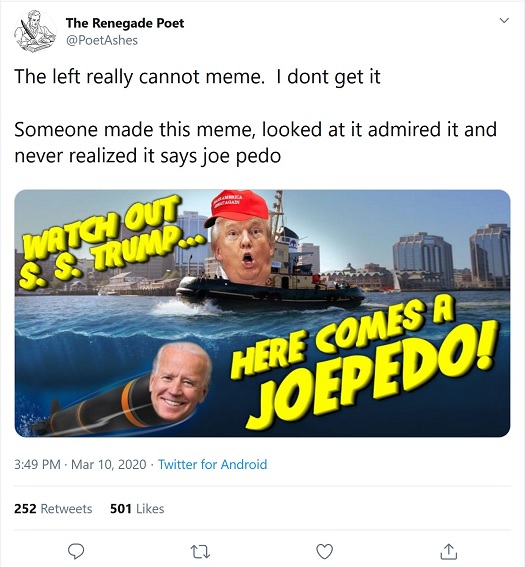 The Left Can't Bomb:
Who Dis: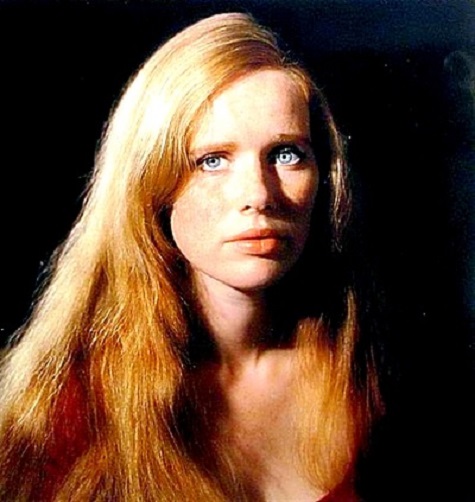 Photo 2
Photo 3
Photo 4
Photo 5
Photo 6
For the 'Ettes: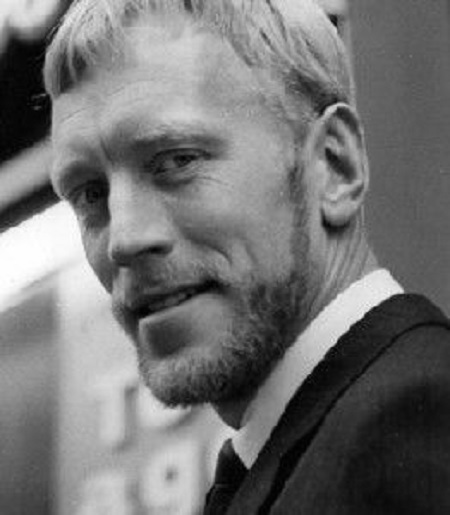 Photo 2
Photo 3
Photo 4
Photo 5
Monday's celebs:
Richard Burton
, whose birth name was Richard Walter Jenkins, was the son of a Welch coal miner and the twelfth of thirteen children. His mother died while he was a toddler and his father later abandoned the family, leaving him to be raised by an elder sister. Our female celeb for Monday was
Elizabeth Taylor
, who needs no introduction, was known chiefly for being married a bunch of time, twice to Burton. Yes, they married, got divorced, then got married again, then got divorced again. They were in a number of movies together, notably 1963's big-budget spear-and-sandal spectacle,
Cleopatra
.
AoSHQ Weekly Prayer List
A personal note from FenelonSpoke:
Dear ASHQ praying friends,

Due to work and health issues I will only be posting praise reports, updates to the prayer list or new prayer requests this week. That will probably be the case for the rest of this month. Unless people tell me of their prayer concerns I may not know of them unless I happen to see them on the board. So unless you just want to ask prayer of people who happen to be on with you on the ASHQ board at the time-which is, fine, of course, please let me know of changes or requests at fenelondirection18 at sign gmail.com. Any information you send that has your real name is kept confidential. I apologize for any prayer requests that may have been left out of the updates or requests.

Also, I will need to relinquish coordinating the prayer list after March 25th. If someone feels a calling to take over this, please let me or OregonMuse know at OregonMuse little a in a circle at Yahoo Dot com.
And now, the prayer requests:

Praise report: Co-worker of Jane D'oh husband, doing better after leukemia treatment
Prayers for comfort and strength after death of loved ones: For Goddessoftheclassroom after unexpected death of son For Notsothoreau and her husband's other family and friends after unexpected death of husband after a fall For family and friends of MikeyNTH's nephew Stephen after his death For MadameMayhem and her family after the death of her dear father. For comfort for Iron Mike Golf for family after death of his Mother-in-Law BifBewalksi-Noted that "Spank's" last surviving relative has died. Comfort and strength for Spank J2Spank- Cousin and wife killed in Nashville Tornadoes. Prayers for comfort and strength for them for all affected in this disaster.
Continuing and new prayer requests: For continued healing and strengthening for YD's new baby Vanessa and mom and dad as well Witch Doctor, prayers for continued healing from depression and suicidal ideation. Jean, friend of Lady L, has mantle cell lymphoma, which has become active and is difficult to treat. Prayers for healing and wisdom and skill for doctors. Allison, mid 30's, new mom, had stroke, needs healing. 1/16 ibguy's mother in law was still recovering from car accident. . Prayers for healing. 1/17 Slapweasel in need of a liver transplant He is also caring for parents, both of whom have health and senility issues. Would like prayers for brother and parents too please 1/20 Vn Redleg after prostate surgery is entering 5th of 8 weeks of radiation therapy on pelvic bed to reach lymph node cancer. Next has Lupron shot and next PSA blood test February 6. He thanks everybody for their prayers. 1/25 Poster asked for healing for a Cal Tech retired colleague and colleague, Thayer "Ted" Scudder 1/25 Continued prayer for healing for DB Cooper after intestinal surgery 1/25 Mrs. Peel asked for prayers for her father, Doug, who has multiple major health issues. UPDATE – might have amyloidosis. Prayers for healing. 1/27 Lurker "Kelly" asked for prayers for healing for her best friend's daughter, little girl who has childhood brain cancer and has had 51 surgeries. Little girl is in a lot of pain. 2/1 Ronster has stage 2 cancer and enlarged prostate. Needs healing. 2/5 Captain Josepha Sabin, prayers and good thoughts for good friend who recently had cancer surgery. Having pain and needs healing. 2/8 VoterMom asked for prayers for dear friend, Mothy, who has kidney disease 2/10-Browndog begins 28 days of radiation on February 28th. Also dealing with stress of having to fix and sell mom's house as well as his own divorce and financial issues. He did report that he is praying and receiving guidance and report . 2/10-Notsothoreau reports that son (Baby Elijah) of her co-worker now has pneumonia and high fever. Needs healing . 2/10-JamesMadison asked for prayers that his and Dolly's house can be sold 2/10-Phoenixgirl's Brother has aggressive form of cancer, Treatment has started. Needs healing. Also, her husband who had a heart attack is having testing. Prayers for wisdom for doctors and healing. 2/10 Anonymous lurker, sometimes poster who is disappointed with God and upset needs some good news and rough places made smooth. 2/23-For healing and relief from pain for Backwards Boy's Gal who has a painful And crippling autoimmune disease- scleroderma 2/23 Mindful Webworker's mother needs healing after a fall so that she can celebrate 100th birthday in June 2/25-School in remote native village of Kaktovik destoyed by fire. School was center of village 2/26-Winston, a dreg of society asked prayers for healing his friend Dee who has a second bout of cancer and is also having a hernia operation 2/28 Jinx the Cat was having low blood oxygen issues. 2/28 Prayers for healing for Jane D'oh's husband's chief engineer who has a recurrence of colon cancer and their sales managers wife who has breat cancer ¾ tbodie asked for prayers for his MIL Vivian who has 4th stage colon cancer and has been released
From hospital to hospice. Prayers for God to carry Vivian through this last trial and comfort for family Ongoing prayer needs for healing: OldDog'sinMo's wife for healing from cancer, For Laura who has metastastic breast cancer and told she has 3 years to live. - USNTakin and wife-he asked particularly that she have relief from pain, but strength and relief from pain for both of them. ibguy requests prayers for healing for Jenna, the daughter of a friend and colleague, a wonderful young mother with a very serious case of MS. ibguy also requests prayers for healing and a return to childhood for Elena, the grand-niece of a co-worker. Elena is a 2 ½ year old girl with serious cancer/tumor, who has been in a hospital most of her life. For Moki's daughter who has Sjogren's Disease , an autoimmune disease
Job Requests, job issues and financial Issues: Ralph has new baby daughter but was downsized from job. Is getting a BA in business but needs job so he can support his girl or a financial blessing for school. Hrothgar, sister-in-law is in serious debt, but H. cannot bail her out, but worries about her health and living conditons. He needs wisdom and strength as he deals with these matters ethically and practically. Kallisto needs a job. Insomniac waiting for news on job interview. Prayer that a door may be opened for new job. Donna&&&&needs a new job. Hadrian looking for a job NaughtyPine needs resolution with some job issues. Anyone else looking for job. Hans O'l0 needs resolution of rough places in new job. Theresa in Ft Worth needs payer for her mother and herself. Mother was diagnosed with lung cancer in August. Her legs stopped working on Feb. 13 and was admitted to hospice. Theresa was flying to NC to be with her. Prayers for a peaceful transition to life beyond this life and comfort and strength for the family For Laura, a clergy friend of Fenelon. She is 6 months pregnant and was admitted to the hospital because of complications with pregnancy. Prayers for well being of she and baby. For Continued recovery for Publius after knee replacement UPDATES 3/11/2020: Praise reports:-job related-Kallisto has another PT job Praise report-Successful surgery, Winston, a dreg of society reports that his friend, Dee, had a successful hernia operation and is now able to drive and climb stairs , Winston thanks the horde for their prayers. UPDATES-As of yesterday Theresa in FT. Worth reports that her mother is still in hospice. Please pray for a smooth journey to life beyond this life and God's presence with she and her family. Jinx the Cat was doing better but needs more strength and healing Prayer requests week of 3/9 FOR HEALING: Winston, a dreg of society also asks for prayers for Dee (mentioned above) who will be having a consultation in Seattle on the 16th of March. She has cancer of her sweat glands, a rare type of cancer that has a 70-90% fatality rate within five years. Prayers for wisdom and skill for doctors and successful surgery and healing. Caiwyn-who sometimes posts, asks for prayers for their dad who has pancreatic cancer. "Radiation and surgery brought time, but the cancer has still spread." Prayers for healing. Brother Cavil had been in the hospital and seems to be dealing with bacterial infection. Prayers for healing. Fenelon asks for prayers for her elderly organist. Jessie, who now has an issue with stomach pain and doctors cannot figure out why. JOB ISSUES- In addition to the people who have been on the prayer list for some time, please add Brother Cavil
who needs a better paying job that meets his skill set. He also needs "rough places made smooth". RELATIONSHIP CONCERNS Cybersmythe's wife decided to leave him.. He asked for prayers for her peace.

For submission guidelines and other relevant info, please contact FenelonSpoke, who is managing the prayer list. You can contact her at fenelon direction 18 circle 'a' gmail dot com
(All one word, no spaces) If you see a prayer request posted in a thread comment, feel free to copy and paste it and e-mail it to FenelonSpoke. She tries to keep up with the requests in the threads, but she's not here all of the time, so she may not see it unless you e-mail it to her. Please note: Prayer requests are generally removed after five weeks or so unless we receive an update. Please remember the Prayer of St. Francis:
http://www.prayerguide.org.uk/stfrancis.htm Keep calm and pray on!
Today's Edition Of The Morning Rant Is Brought To You By Red Lobster Cheese Biscuits: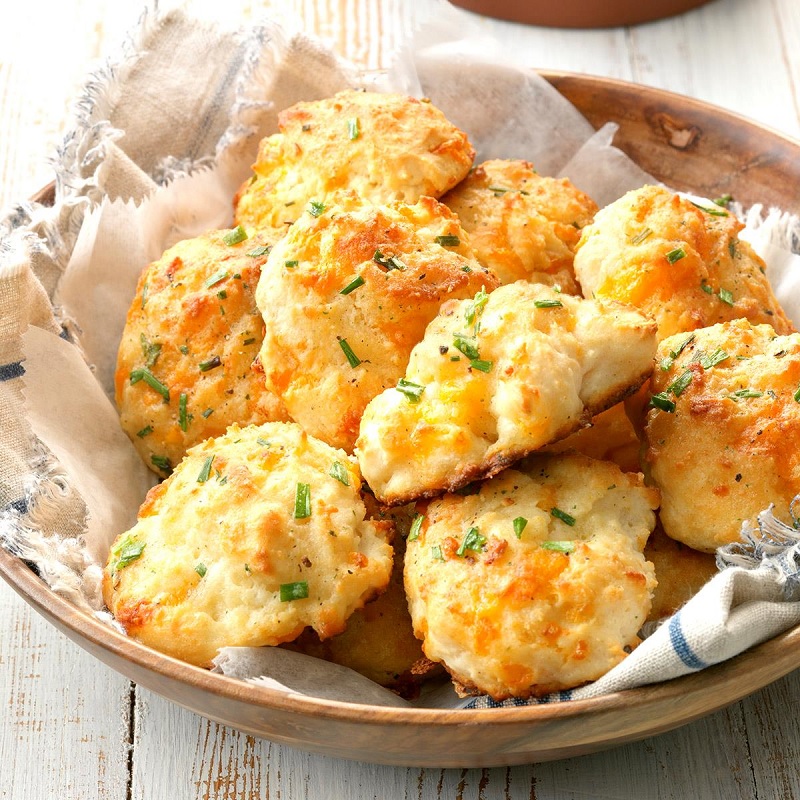 (click for bigger biscuits)
Copycat biscuit recipe
here
.
Posted by: OregonMuse at
11:07 AM