FiveThirtyEight: There's Now a 64% Chance the Democrat Convention Ends With No One Having a Majority of Delegates
Nate Silver pointed out a mistake I was making: "No majority" isn't the same thing as a contested convention/brokered convention. He says that even if no one gets the majority of delegates from primary states, candidates can drop out and urge their own delegates to vote for a candidate. Buttigieg, for example, could urge his delegates to vote for Biden.
So even with no one having won a majority of delegates, someone could still get a majority on the first ballot. Even if that's the case, a Sanders loss due to (alleged) moderates colluding against him would spark a lot of outrage, and maybe cause some cities to burn. As one of Bernie Sanders' staffers promised. More details
here.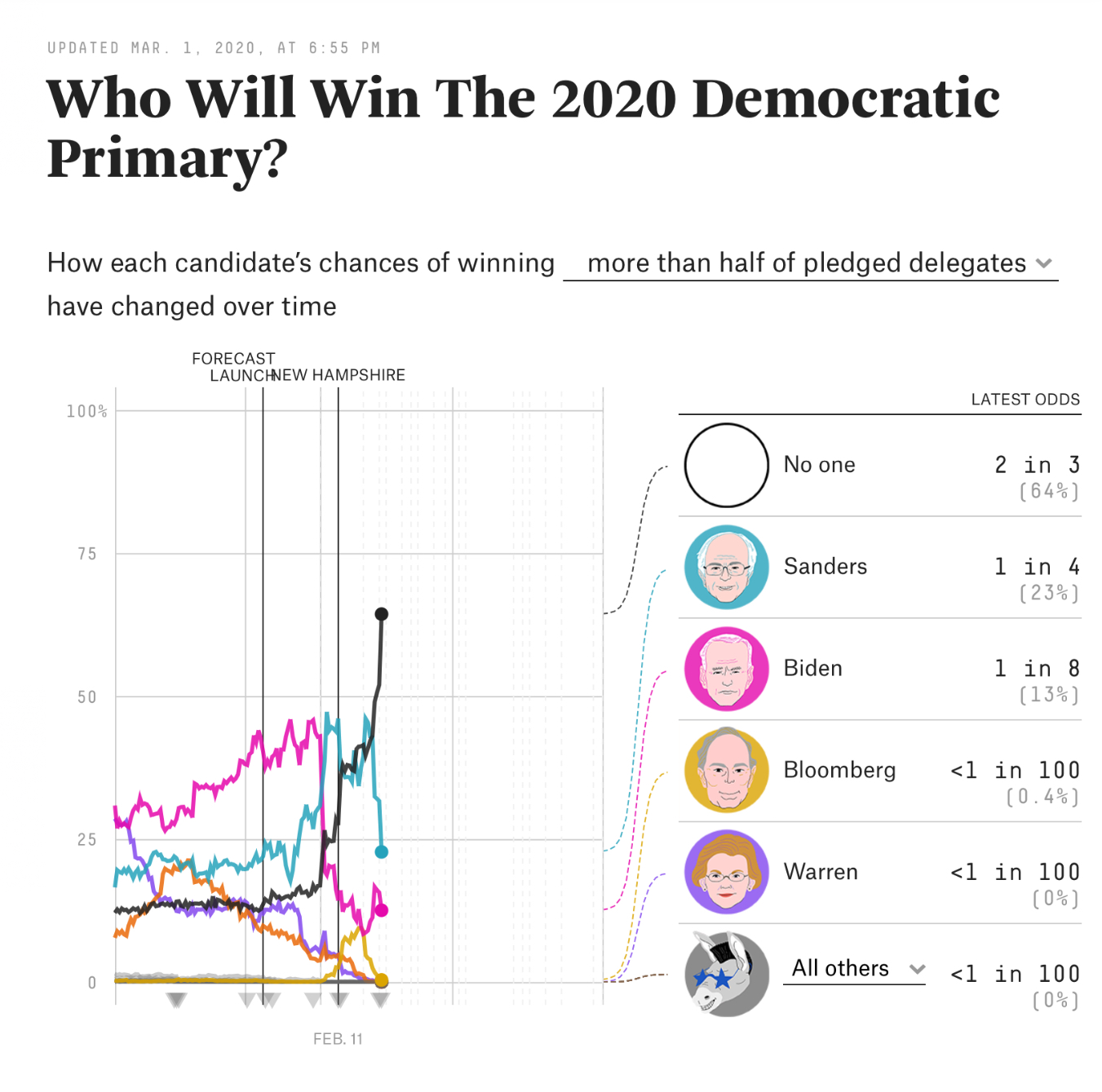 As to who is most likely to win a
plurality
of delegates, 538 figures Sanders is 57% likely to take home more votes than anyone else and Biden is 41% likely. Meanwhile, Micro Bloomberg is spending a lot of money, but he's not buying any competence.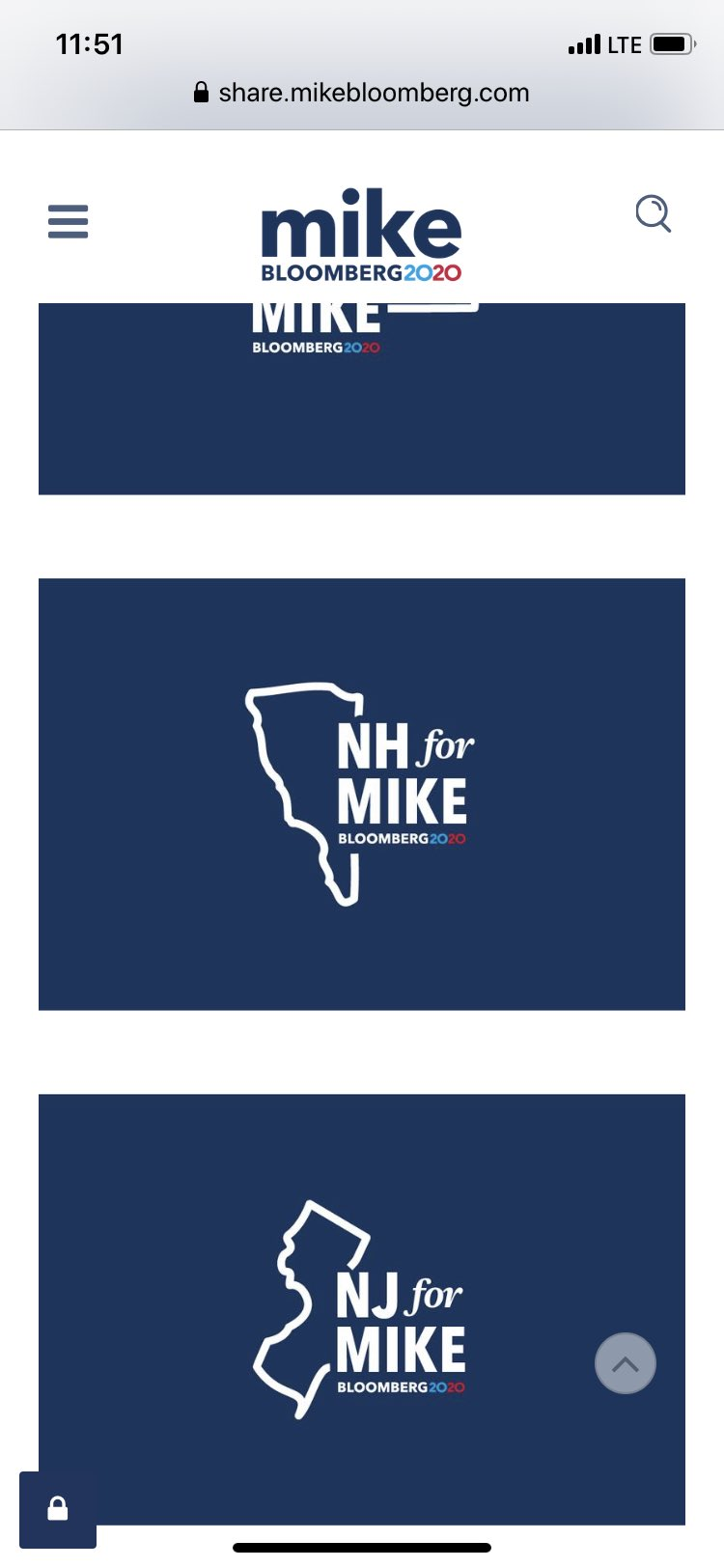 Do you see the problem? With NH? That looks
vaguely
like NH, only... upside down.