Tuesday Overnight Open Thread (2/25/20) From Somewhere On The Road Edition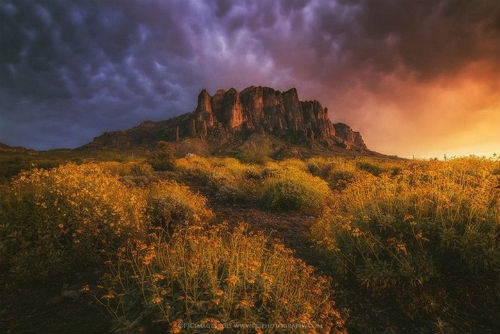 ***
The Quotes of The Day
Quote I
"Too many fast-food workers have been fired without a just cause, without a warning, without even any notice. And if you can be fired simply on the whim of an angry boss or a disgruntled customer's complaint, then you're far more vulnerable to harassment or abuse." Council member Adrienne Adams
Quote II
"Being a lifer, I'm in a unique position where I sometimes have access to these people and I have so little to lose," Prisoner Jonathon Watson
Quote III
"Whether it will be contained or not, this outbreak is rapidly becoming the first true pandemic challenge that fits the Disease X category, listed to the WHO's priority list of diseases for which we need to prepare in our current globalised society," Prof Marion Koopmans
Quote IV
The elites are aware of our existence largely through hearsay, having disengaged from the life of the nation within a century of its founding, driven away by militant factions and other lunatics, the upper class among them. The elite are as disconnected from the class structure as are homeless drunks, and share a similar indifference. But to their credit, while they're neither virtuous nor commendable, it isn't the elites who are peddling woke causes or looting whole industries or buying boltholes in New Zealand. It's their cunning and voracious aspirants, the upper class, which to our everlasting shame is our ruling class. Woodpile Report
Quote V
"Michelle Obama praised him because he gave so much money. So no one in the Hollywood can ever lecture us again about morality because they knew all of this, but he poked all the right buttons, all the virtue signals." Greg Gutfeld
Quote VI
"It was more the fact that I felt it was unfair that I faced that charge. I felt a criminal conviction for dangerous driving would be harsh, especially for the first time I'd ever been charged for anything," Kingston Webb
***
The 30-Hour Ferry Rides That Keep Indonesia Connected - With more than 6,000 inhabited islands, the country can't rely on air travel alone.
The deep horn aboard the Binaiya rumbles as a nearby ship worker shouts, "Hurry on, we leave in 30 minutes." Amid the intense heat and humidity, what appears to be a sea of people squeezes through narrow gates. Above their heads, cardboard boxes of uncommon shapes crowd surf their way up to the front as the many uniformed guards stamp available arms, ensuring a steady flow. The mass moves towards the ship like a well-oiled machine of chaos. Where exactly is everyone going? Indonesia is the world's largest island nation, an archipelago consisting of more than 17,000 officially registered islands. While the vast majority of the 264 million people that call this country home are spread across just two of these, Java and Sumatra, many live scattered among over 6,000 other islands.
Transportation is freedom.
***
About that NoVAMoMe, Maybe I'll just stay home.
How to sanitize your airplane seat.
***
LOLGF!
ICE ignores California laws and arrests illegal aliens at the courthouse door In 2018, California implemented the California Values Act, which gave special protection to illegal aliens by mandating that California law enforcement agencies cannot cooperate with federal immigration authorities. Last week, Immigration and Customs Enforcement ("ICE" thumbed its nose at California and arrested two people in Sonoma County Superior Court. California has lots of reasons to hang onto its roughly 2.2 – 3.5 million illegal immigrants. They provide cheap, easily-exploited labor. They swell the state's population, which matters for electors and congresspeople, as well as the distribution of certain federal funds. As illegal immigrants are fed into the system, they provide reliable (legal or illegal) Democrat votes. And they make Californians feel virtuous even as they allow corrupt Latin American states to continue exploiting their own citizens and destroying their economies by relying on remittances from people illegally in America.
***
Wow, a woman urinates alcohol.
Doctors Report The First Known Case of a Person Who Urinates Alcohol A woman in Pittsburgh has become the first documented case in a living person of an unusual medical condition where alcohol naturally brews in the bladder from the fermentation of yeast.
***
Has the U.S. military jumped the green shark?
The Pentagon aims to bridge the divide between climate believers and deniers - U.S. military leaders have to plan for operations all over the world, so they can't afford to ignore climate change or the debate its causes.
I've studied military and security issues for decades. Although President Trump has called climate change a hoax and worked to reverse the Obama administration's climate initiatives, senior U.S. military officers have long been aware of warming's detrimental effects. Military leaders believe climate change seriously threatens U.S. national security. They contend it is stirring up chaos and conflict abroad, endangering coastal bases, and stressing soldiers and equipment, which undermines military readiness. But rather than debating the causes of climate change or assigning blame, they focus on how warming undermines security, and on practical steps to slow its advance and minimize damage
***
Are you qualified to be the mayor of Baltimore?
You might have to check with your probation/parole agent.
BALTIMORE, MD- Fox5 affiliate WBFF reported that over half of the thirty-two candidates currently vying for the position of Baltimore Mayor have criminal records. Likely they're trying to keep up with disgraced former mayor, 69-year old Catherine Pugh. Where to begin. Let's start with Pugh. In November of last year, Pugh plead guilty to the federal charges of conspiracy to commit wire fraud, conspiracy to defraud the United States, and two counts of tax evasion, crimes which she had been committing from November 2011 through their discovery in March of 2019. Her sentencing is set for February 27.
***
The last time I checked,
racially insensitive comments and/or questions were not against the law.
Report: Michigan State University's police seek to identify anonymous users from online Q&A with MSU president Last week, Michigan State University's new president, Samuel L. Stanley Jr., sat for an online question-and-answer session hosted by MSU's student government, the Associated Students of MSU. After anonymous comments during the event were condemned as racist, the ASMSU reportedly asked the MSU Police Department to seek out the IP addresses of the anonymous commenters, and a report by The State Press suggests that the university's police are pursuing an investigation. Today, FIRE wrote to the MSU Police Department for answers about this troubling development. The Q&A took place on Feb. 18 through a third party website, Slido, through which students could submit questions and comments — and do so anonymously, as noted in media coverage ahead of the event.
[The Ban HammerTMwas just overhauled, so please be aware!]
The Text Message of The Day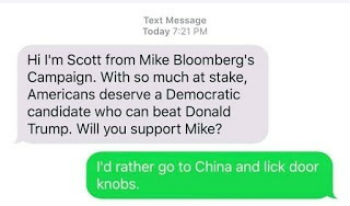 ***
Is this the future for patients with Alzheimer's or dementia?
A village for patients who suffer from these dreaded diseases.
This cozy little Canadian community may seem like an ordinary village on the outside—but in actuality, it is the country's first village designed specifically to accommodate people living with dementia and Alzheimer's disease. The British Columbia community, which is simply called The Village, hosts several dozen cottages, businesses, and shared living spaces for up to 78 patients.
I'm not sure how they keep the predatory males away from the females.
***
A funny thing happened on the way to the G20's Economic Summit.
Saudia Arabia hosting women's rights conference.
Hosting the G20 economic summit in its capital city of Riyadh, Saudi Arabia has the opportunity to showcase for the world's most powerful finance ministers the recent gains made for women in the kingdom's economy. Once maligned for policies that kept women from driving or being hired in large numbers, the Saudis have secured some strong words of praise in recent weeks from the World Bank as well as U.S. presidential daughter and adviser Ivanka Trump. Part of the impetus for that praise evolves around Saudi Crown Prince Mohammad Bin Salman's "Vision 2030" plan that pledges to diversify the kingdom's economy beyond oil and gas and increase women's participation in the workforce from 22 percent to 30 percent. Last month, the World Bank Annual Report on Women, Business and the Law (WBL) declared Saudi Arabia had generated the "biggest improvement" among 190 countries surveyed over the last three years .
***
Fighting chlorine bleach,
Super-duper sperm making news in Indonesia.
The possibility of non-penetrative conception in swimming pools isn't exactly a new rumour. The urban legend goes that unsuspecting girls can get knocked up via ejaculation in pools. As scary as that sounds, most people don't actually take it seriously anymore. But apparently, one Indonesian government official still does. In an 8-minute video interview with Tribunnews.com posted on Saturday, February 22, Sitti Hikmawatty, a college professor who is also a commissioner in Indonesia's Commission for the Protection of Indonesian Children (KPAI) claimed that indestructible sperm could impregnate women in swimming pools.
***
Titos Tsai is a contact juggler from Taiwan. Contact juggling involves moving balls and other objects around one's body without losing contact. Tsai is an absolute master of that craft. Watch him, seemingly without effort, move a huge sword around his body while gracefully dancing. He doesn't drop the sword or cut himself with it even once. Via neatorama
***
20+ Secrets Airport Workers Don't Tell Ordinary Passengers About
The ONT Musical Interlude
Born on this day:25 Feb 1943
George Harrison guitarist and vocalist with The Beatles The all-time bestselling album in the UK is The Beatles' 'Sgt Pepper's Lonely Hearts Club Band', with over 4.5 million copies sold. Harrison wrote the 1969 US No.1 & UK No.4 Beatles single 'Something'. As a solo artist he had the 1971 US No.1 album 'All Things Must Pass' and the 1970 worldwide No.1 single 'My Sweet Lord'. He was also a member of the Traveling Wilburys with Tom Petty and Bob Dylan. Harrison died of cancer on November 29th 2001. via thisdayinmusic.com
***
What makes a good mask? Don't ask our
Genius Award Winner.
A bank robber was jailed for four and a half years today after he was forced to reveal his identity when he failed to cut eye holes in his makeshift mask. Matthew Davies donned a pillow case to carry out the armed raid on a branch of the Bank of Scotland but found the disguise hindered his sight.
***
Rob Osman and his efforts are
Tonight's Feel Good Story of The Day.
Man Starts A Dog-Walking Group For Other Men Who Need Someone To Talk To Although the stigma seems to be lessening, many men suffering from depression never speak up. Most of us feel the need to bottle everything up and "soldier through" tough times, but everyone needs someone to talk to, even the toughest of us. That's why Rob Osman started Dudes & Dogs.
***
Tonight's ONT has been brought to you by Nostalgia.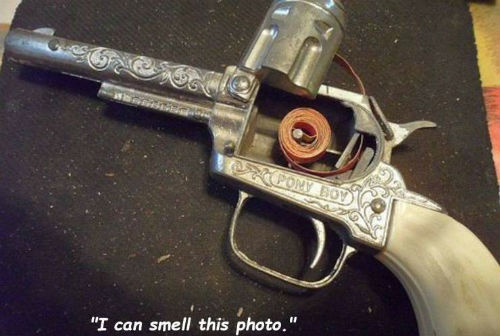 Notice: Posted with permission by the Ace Media Empire and AceCorp, LLC. The hamsters are debating.
Posted by: Misanthropic Humanitarian at
10:00 PM
MuNuvians
MeeNuvians
Polls! Polls! Polls!
Real Clear Politics
Gallup
Frequently Asked Questions
The (Almost) Complete Paul Anka Integrity Kick
Top Top Tens
Greatest Hitjobs
News/Chat