Merry Christmas ONT (12/25/19)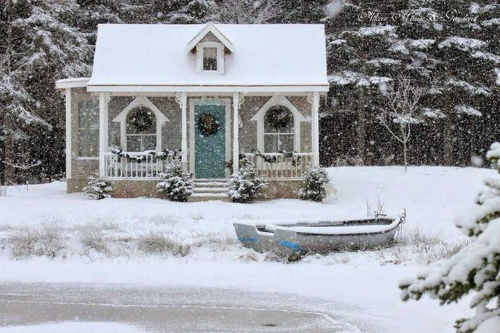 ***
The Quotes Of The Day
Quote I
An honest man can feel no pleasure in the exercise of power over his fellow citizens.Thomas Jefferson
Quote II
For unto us a child is born, unto us a son is given: and the government shall be upon his shoulder: and his name shall be called Wonderful, Counseller, The mighty God, The everlasting Father, The Prince of Peace. Isaiah 9:6 KJV
Quote III

"These were never good jobs. No one has ever suggested that, even freelancers."Assemblywoman Lorena Gonzalez (D-San Diego)
Quote IV

"Single-family housing zones would become two-zoned. Areas that would be impacted most would be the suburbs that have not done their part in helping out."House Delegate Ibraheem Samirah, a Democrat
***
Gov. Andrew Cuomo is a thin skin little prick. Talk about taking your ball and going home.
Man-child Andrew Cuomo throws hissy fit to prevent Trump-appointed federal judges from officiating at weddings Cuomo: "I cannot in good conscience support legislation that would authorize such actions by federal judges who are appointed by this federal administration"
***
As the story goes,
Once upon a time MTV was alright to watch.
Former MTV Veejay Martha Quinn is now a deejay and blogger for iHeart80s. On Friday, she posted a bunch of holiday videos from her MTV days, including this gem that reunites the Monkees for a weird medley from Christmas Eve 1986. She writes:
This Monkees video is historic for Monkees fans as it reunited Monkee Mike Nesmith with Monkees Peter Tork, Davy Jones and Micky Dolenz
***
This may or may not be accurate................
***
This guy is a good employee.
Is this the greatest package delivery of all time?
***
Verónica Duque is a teacher who thinks outside of the box and teaches that way.
Do you remember that one teacher? The one who cared? The one who always tried? Verónica Duque is that teacher. Recently, the 43-year-old decided to engage her students on a higher level and gave a class on anatomy in a full-body suit that mapped out the human body in great detail. "I've been teaching for 15 years now," Verónica told Bored Panda. "I teach natural and social science, art, as well as English and Spanish." Currently, Verónica teaches the third grade and is constantly looking for ideas on how to make the lessons more interesting. "I was surfing the internet when an ad of an AliExpress swimsuit popped up. Knowing how hard it is for kids this young to visualize the disposition of internal organs, I thought it was worth it giving it a try."
***
Those pesky Russians.
Disgruntled or unique prank?
Recently we highlighted a company that restores vintage Mercedes-Benz Geländewagens and delivers them flat-packed in a care package dropped from a helicopter. Meanwhile in Russia, a man supposedly fed up with with his constantly broken G-Wagen skipped the whole restoration and parachute part and straight dropped it from 1,000 feet to teach...someone a lesson. The car? The dealer? Mercedes-Benz? We may never know. Russian vlogger Igor Moroz explained in a video uploaded to his YouTube channel last Thursday that he purchased a used Mercedes-Benz G63 AMG for roughly $200,000 in March of 2018. Since then, the iconic SUV has had continuous maintenance issues and needed near-monthly repairs. Rather than sell it and move on, he decided to exact revenge on the Mercedes by dropping it from a helicopter.
***
Good guy vs. Bad guys.
Home defense, what's your preference?
It's a never-ending debate. The question: what's the best firearm for home defense?
Some like a pistol's one-handed maneuverability that lets you corral family members to safety or otherwise frees your off hand to use a flashlight, dial 911, whatever. Some like a carbine's combination of power and accuracy. A third group touts the shotgun's devastating effect at self defense distances. What happened earlier today in Houston is going to give the shotgun advocates some serious talking points to use in future arguments. At about 9:30 this morning, three males entered a home in the Channelview area east of Houston. Two people were inside the home at the time.
***
The ONT Christmas Music Interlude
&&&
***
Handing out Christmas
candy
pot.
Genius Award Winner.
ST. PETERSBURG, Fla. (WGHP) -- Police said they arrested a man Saturday for handing out marijuana "because it was Christmas." The Pinellas County arrest report says Richard Ellis Spurrier, 67, was confronted by police Saturday around 11 p.m. Officers said Spurrier had 45 grams of marijuana on him and was handing it out to people as they passed by. Spurrier reportedly told officers he was handing out the weed "because it was Christmas." Spurrier was charged with possession of marijuana with intent to sell. Officers said they found a hidden sword in Spurrier's cane when they arrested him.
***
There are a couple of feel good stories tonight.
Tonight's Feel Good Story of The Day - Number 1
77-Year-Old Woman Who Delivers Papers For A Living Is Surprised With $5,000 The East Idaho News team is busy helping a local man gift $500,000 this holiday season. The man wants to remain anonymous and wants to help as many people as he can. The news team has been surprising deserving people and families every day with gifts unique to their circumstances.
&&&
A young girl gets to celebrate Christmas.
Tonight's Feel Good Story of The Day - Number 2
A 6-year-old girl who spent the last two years receiving treatment for leukemia will celebrate this Christmas cancer-free after ringing the bell last week to signify the end of her illness. Mia Preston, who was diagnosed after complaining of chest pains and nose bleeds, "kept calm and carried on," despite the tough treatment plan, her father told SWNS. "We don't know how she managed to keep going, but she did," Andy Preston, who told the news outlet that pains in his daughter's legs were first dismissed as "some kind of virus," said. "She really didn't complain, she didn't really cry – she asked why she was poorly, but we didn't talk about the cancer too much."
***
Tonight's ONT has been brought to you by Practical Presents.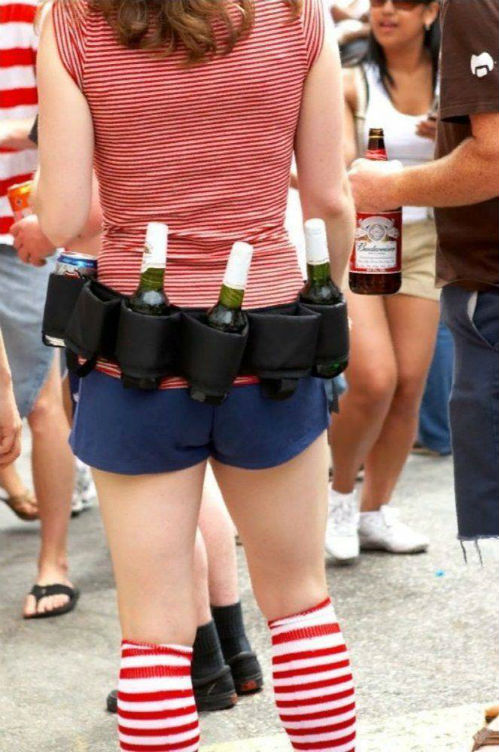 Notice: Posted with permission by the Ace Media Empire and AceCorp, LLC. Be alert, double check those Egg Nog expiration dates.
Posted by: Misanthropic Humanitarian at
10:00 PM
MuNuvians
MeeNuvians
Polls! Polls! Polls!
Frequently Asked Questions
The (Almost) Complete Paul Anka Integrity Kick
Top Top Tens
Greatest Hitjobs
News/Chat