Wednesday Overnight Open Thread (10/30/19) - Too Much Content Edition?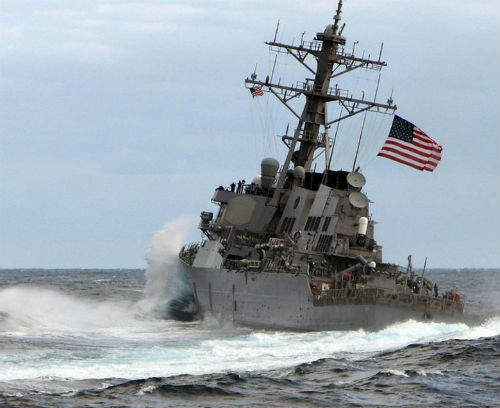 ***
THE QUOTES OF THE DAY
Quote I

And at the World Series, the D.C. crowd heckled Trump. What a contrast. As America cheers a victory over terror, swamp fans boo the guy bringing the news. But it's a risk an outsider takes when he shows up in a place full of journalists and bureaucrats. If you play the same tune 24/7, life has a way of mocking the song. But it's all good. It's even all great. Terrorism will never die, but at least be glad that one terrorist did. And our hero dog will recover, even if the media won't. Greg Gutfeld
Quote II
The coverage of Obama was smotheringly, sycophantically, saccharin sweet. I mean, every day you had to watch out for your insulin level skyrocketing if you paid attention to it. So you would conclude that Obama was massively loved, massively adored. And then you would see polls on Michelle (My Belle) Obama, and her love was even higher and the percentage of Americans that admired her was even higher than The One. But Trump is actually more popular with his base than Obama was. Rush Limbaugh
Quote III
"All intelligence and access to al-Baghdadi as well as the identification of his place were the result of our own work. Our intelligence source was involved in sending coordinates, directing the airdrop, participating in and making the operation a success until the last minute,"Polat Can
Quote IV
"Children have no capacity to comprehend these long-term consequences, so the use of this drug in gender-confused children constitutes unethical experimentation," "Informed consent is not possible." Dr. Jane Orient, executive director of the Association of American Physicians and Surgeons
Quote V
On California today. If I wanted to live with corrupt politicians, shit on my streets, incompetent bureaucrats, and intermittent electricity I never would have left India. Gerard Van der Leun
Comment of The Week

***
Well, this scold must be a hoot to attend dinner parties with. Stop decorating your house to save the planet.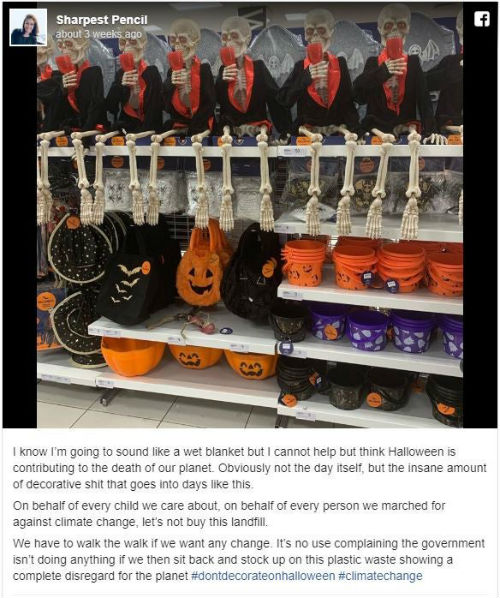 ***
I wish billionaire Warren Buffet would say to CA. Gov. Gavin Newsom
LOLGF!!
G&E stock is sinking rapidly. But, no worries! California Governor Gavin Newsom has a solution. …Gov. Gavin Newsom encouraged billionaire investor Warren Buffett to buy the troubled utility, which has been linked to the 60,000-plus-acre fire burning in Sonoma County. The fire originated near a company transmission tower that experienced a malfunction. Newsom wants Buffett's Berkshire Hathaway conglomerate to make a bid for PG&E, but Buffett has so far been silent about the proposal.
Berkshire owns: PacifiCorp, the largest grid owner and operator in the West. Gov. Jerry Brown had pushed to create a Western regional grid tying California to several states, but that stalled.
Pacific Power, which serves customers in Oregon, Washington and far Northern California.
Kern River Gas Transmission Company, which has a pipeline connecting Rocky Mountain natural gas-producing basins and Western markets.
Berkshire's holdings also include coal. Though Berkshire says it intends to "retire" its coal plants by 2038, California law all but prohibits the importation of coal-powered electricity. Newsom is at least proposing a tried-and-true fix: Capitalism solving socialism's many problems.
***
The ONT is always looking out for you. TM
How To Treat A Gunshot Wound Gunshot wounds can be one of the most devastating injuries a person can endure. Depending on the type of bullet, its trajectory when it hits you, and the location it enters, a bullet can rip apart internal organs, break bones, puncture lungs, and cause severe blood loss from critical arteries. Because gunshot wounds can cause such an array of damage, it would take years of training to understand how to treat them all effectively. But, there are things everyone can do to help buy time for a gunshot victim — primarily in the form of stopping the bleeding, keeping the victim stable, and seeking medical attention as quickly as possible. It also helps to have some prior knowledge of properly making/using a tourniquet, handling a sucking chest wound, treating someone for shock, and administering CPR.
***
According to Rep. Liz Cheney (R-WY) you cannot question dedication to one's country.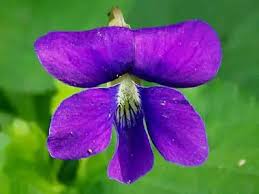 45 people from Fort Hood and their families disagree. Killing people is wrong. So is attempting to take down the POTUS by leaking. I can damn well criticize anyone I wish to. After all this is still the USA.
***
There is no chance in Hell
that this will be the cause of my demise.
Yes, You Can Overdose on Black Licorice
But eating large amounts of licorice has to have some downside, and the FDA has confirmed: enough glycyrrhizin (its tasty component) can reduce potassium levels in the body, which occasionally results in "abnormal heart rhythms, as well as high blood pressure, edema (swelling), lethargy, and congestive heart failure." The risk seems to only be in people over 40.
***
You are what you give.
Or are you?
What Handing Out Full Size Candy Bars on Halloween Says About You, According to Behavioral Economists
Social media amplifies any moment and puts our focus much more on our public self and how we are viewed by the public. "It's a halo effect too," Hogan said. "If I give out big candy, am I generous? Am I rich? Am I successful?" She said that Halloween is an opportunity to tell our neighbors who we are. But it's also an opportunity to get in line with our peers or differentiate ourselves from them. "There is a tension between wanting to conform," Small said. "And also be different."
***
Boo-f*cking-hoo.
Fringe people who proselytize face discrimination.
Though mockery of vegans has long been commonplace, the true extent of that bias still might leave you surprised. According to The Guardian, a 2015 study by Cara C. MacInnis and Gordon Hodson found that not only have vegans faced discrimination, but that it's on par with the hatred that a number of minorities face from bigots. Published in the Group Processes & Intergroup Relations journal, the paper concluded that vegans joined certain minorities in facing a level of discrimination that's nearly without equal.
Perhaps if they lived their lives each day without being in others faces their lives would be better. Frankly I don't care if you're a vegan, stay out of my grill.
***
Positive news on the depression front.
Anti-inflammatory agents, such as aspirin/paracetamol, statins, and antibiotics, can safely and effectively curb the symptoms of major depression, finds a pooled analysis of the available evidence, published online in the Journal of Neurology Neurosurgery & Psychiatry.
***
Independence does have its rewards.
In Puerto Rico, The Days Of Legal Cockfighting Are Numbered
Nobody knows exactly how many fighting roosters there are in Puerto Rico. The breeders who raise them for cockfights say at least half a million. Two hundred and fifty of those live in neatly lined cages in José Torres' backyard in the mountain town of Utuado, and should the police show up to take them when cockfighting is banned at the end of this year, he has no plans to give them up. "I already told my wife and I told my mother," Torres said, "that anyone who comes and tries to take one of my roosters will have to kill me first. And I'm not the only one. There are thousands of us."
***
Do you need a degree or any common sense to be in marketing?
***
Holy Shit fat & grease.
H/T CBD
A 40-tonne fatberg the size of a double-decker bus has been cleared from a London sewer by Thames Water engineers who pulled out some of it by hand. The mass of fat, grease and other materials that weighed the same as three red buses, was discovered earlier this year clogging up a sewer in Greenwich, the water company said. It took three weeks for Thames Water workers to clear the "disgusting" blockage which at points took up 80% of the sewer's capacity. They used a combination of high-powered water jets to blast it loose and removed debris by hand.
THE ONT MUSICAL INTERLUDE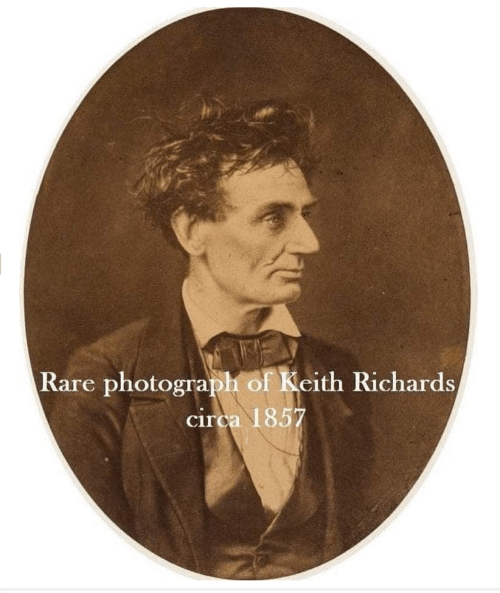 &&&
***
Trick - Not A Treat.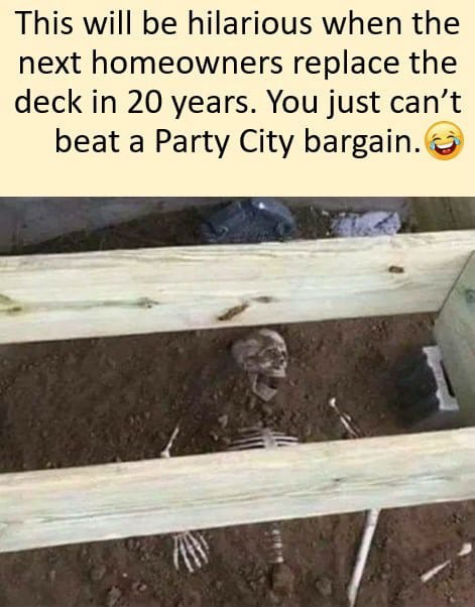 H/T LadyL
***
Oops. The wrong ingredients were used.
Genius Award Winner.
Police say a funeral in eastern Germany ended on an involuntary drug high when mourners were accidentally served hash cake.
Fifteen metal detectorists fall ill 'after eating cannabis-spiked cake'
Read more
Rostock police said on Tuesday that after the burial in Wiethagen, the funeral party had gone to a restaurant for coffee and cake, as is customary in Germany. But after eating the cake, 13 people experienced nausea and dizziness and needed medical treatment. A police investigation revealed that the restaurant employee in charge of the cakes had asked her 18-year-old daughter to bake them. However, the mother accidentally took the wrong cake from the freezer to the funeral. She took a hash cake that the teenager had made for a different occasion. Police said the 18-year-old was under investigation.
***
Nice group of young men.
Tonight's Feel Good Story of The Day.
Ashley Adamietz is a senior at Foothill High School and was recently diagnosed with leukemia. One by one, the football players wanted to show their support for her. Each of the 57 players dropped a rose at her feet as they ran onto the field before the start of the game. The roses were orange, which is the color for leukemia awareness.
***
Tonight's ONT has been brought to you by Moron Costumes.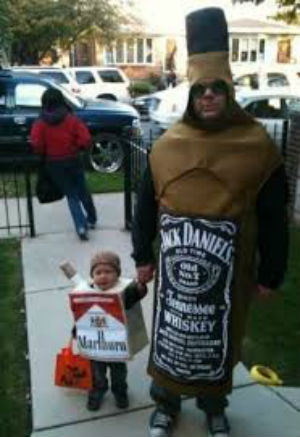 Notice: Posted with permission by the Ace Media Empire and AceCorp, LLC. Complaints? You can whistle blow them to Shifty Schiff. ONT tips, loose change, drink tokens and burner phones to petmorons at gmail dot com. Watch out for the candy corn.
Posted by: Misanthropic Humanitarian at
10:01 PM
MuNuvians
MeeNuvians
Polls! Polls! Polls!
Frequently Asked Questions
The (Almost) Complete Paul Anka Integrity Kick
Top Top Tens
Greatest Hitjobs
News/Chat