Have a Safe, Shep-Free Weekend!!!
The Twitter Friends Club was full of grief, and more conspiracy theories about Barr forcing Shep Smith's firing.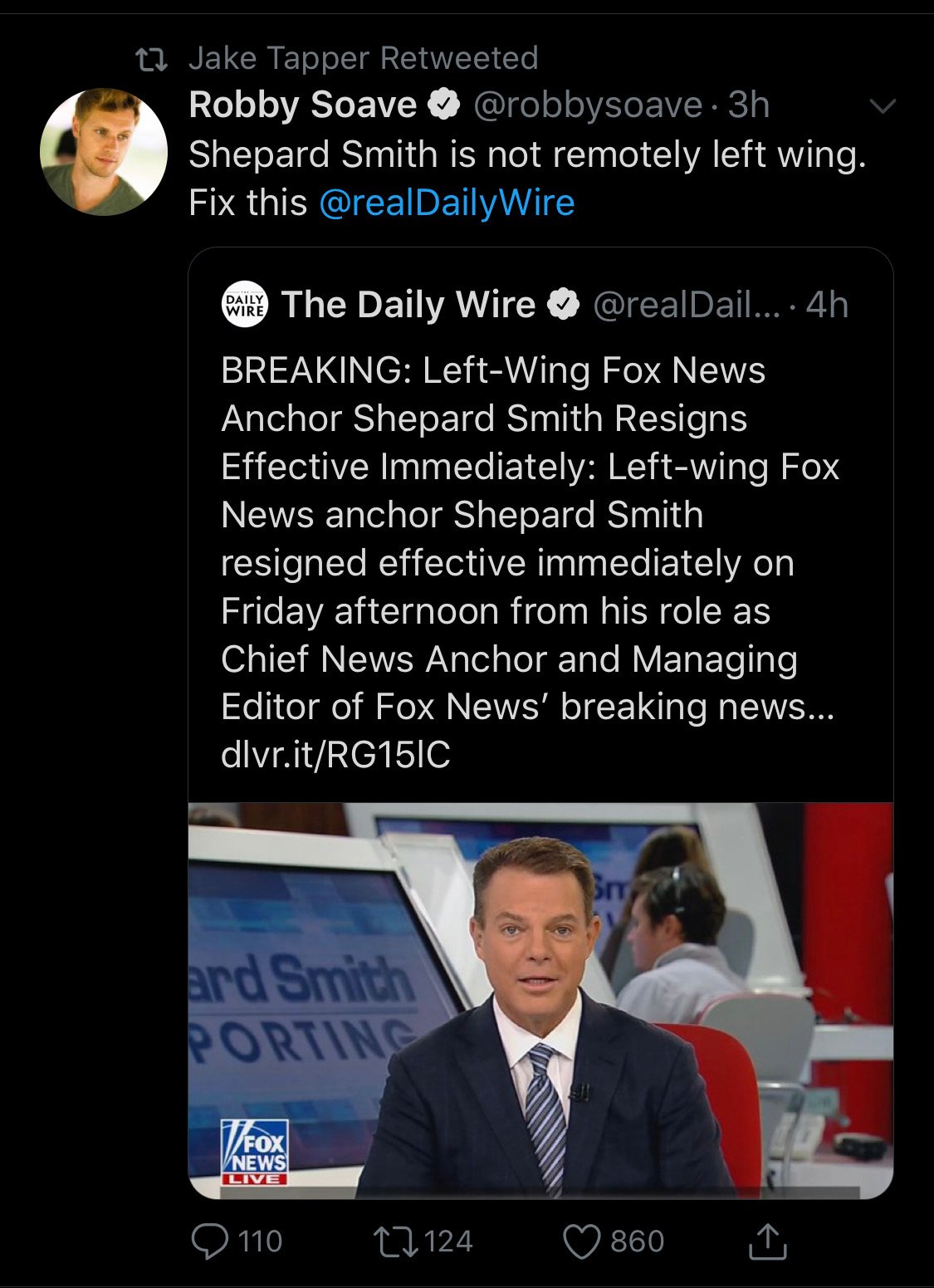 Jake Tapper's retweeting demands to stop calling Shep Smith "left-wing." As if CNN's thinking of hiring Shep and they rilly rilly rilly want to pretend he's fair and objective. You know, like Jake Tapper.
Let's remember Shep as he was: As a preening car-chase game-show host who mistook himself for a newsman.
From
Brobible,
thanks to Jane D'Oh.