Critics Who Initially Gave Chappelle a 0%, and the AOC Fluffer Film "Knock Down the House" 100%, Now Give 100% Approval to a Super-Woke, Not-Even-Disguised Attack on "Trumpites"
Roundhead Rian Johnson, also known as Ruin Johnson, is the man who gave us Vice Admiral Gender Studies and her Woke Hair-Do and decided to turn Luke Skywalker into a cowardly mess so as to make the Strong, Powerful Women in his movie even Stronger and even Powerfuller.
By the way: We sure don't have enough Strong, Powerful Women in movies these days, do we? Anyway, he's made a movie which its most enthusiastic
supporters
brand an SJW Woke-Fast and a naked attack on Trumpites. Of course, the crew of SJW critics Rotten Tomatoes has chosen to certify as "real reviewers" think it's just awesome: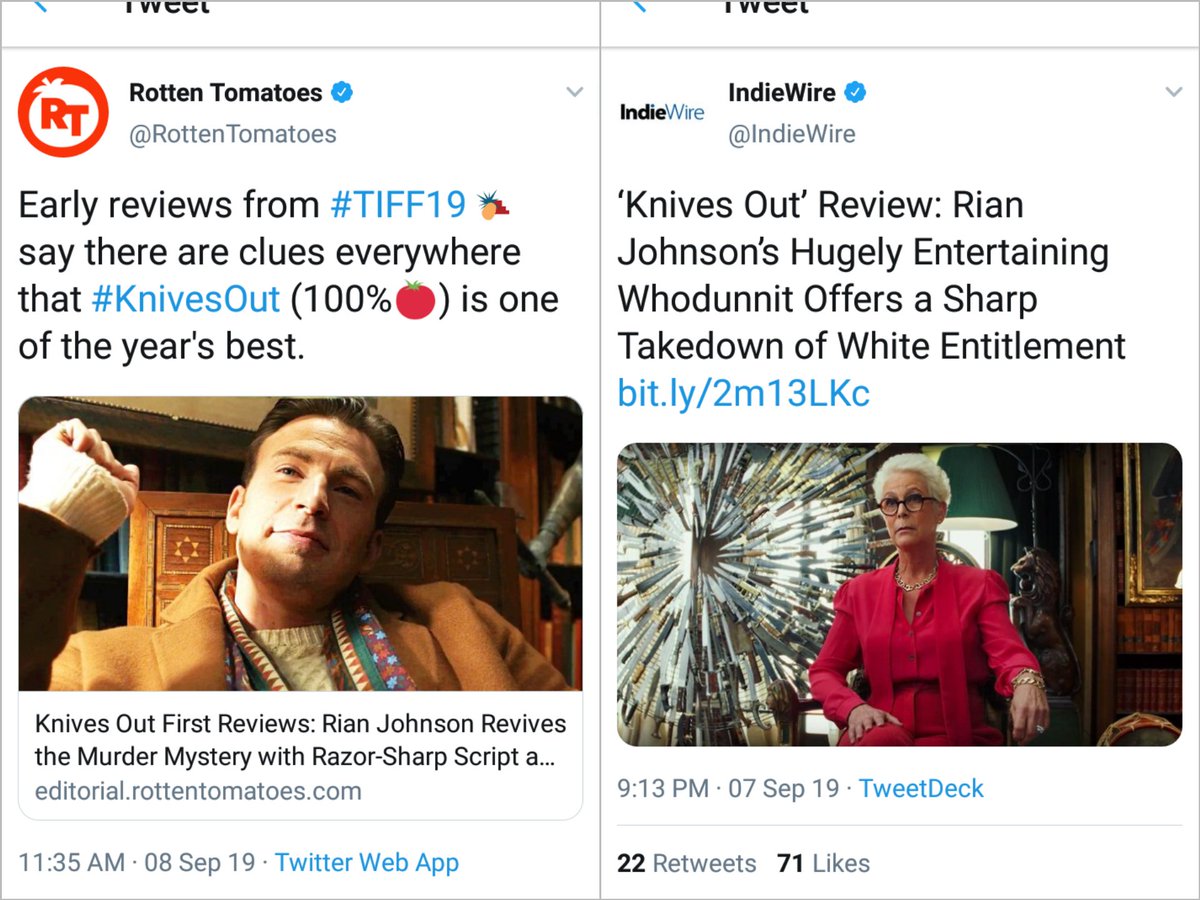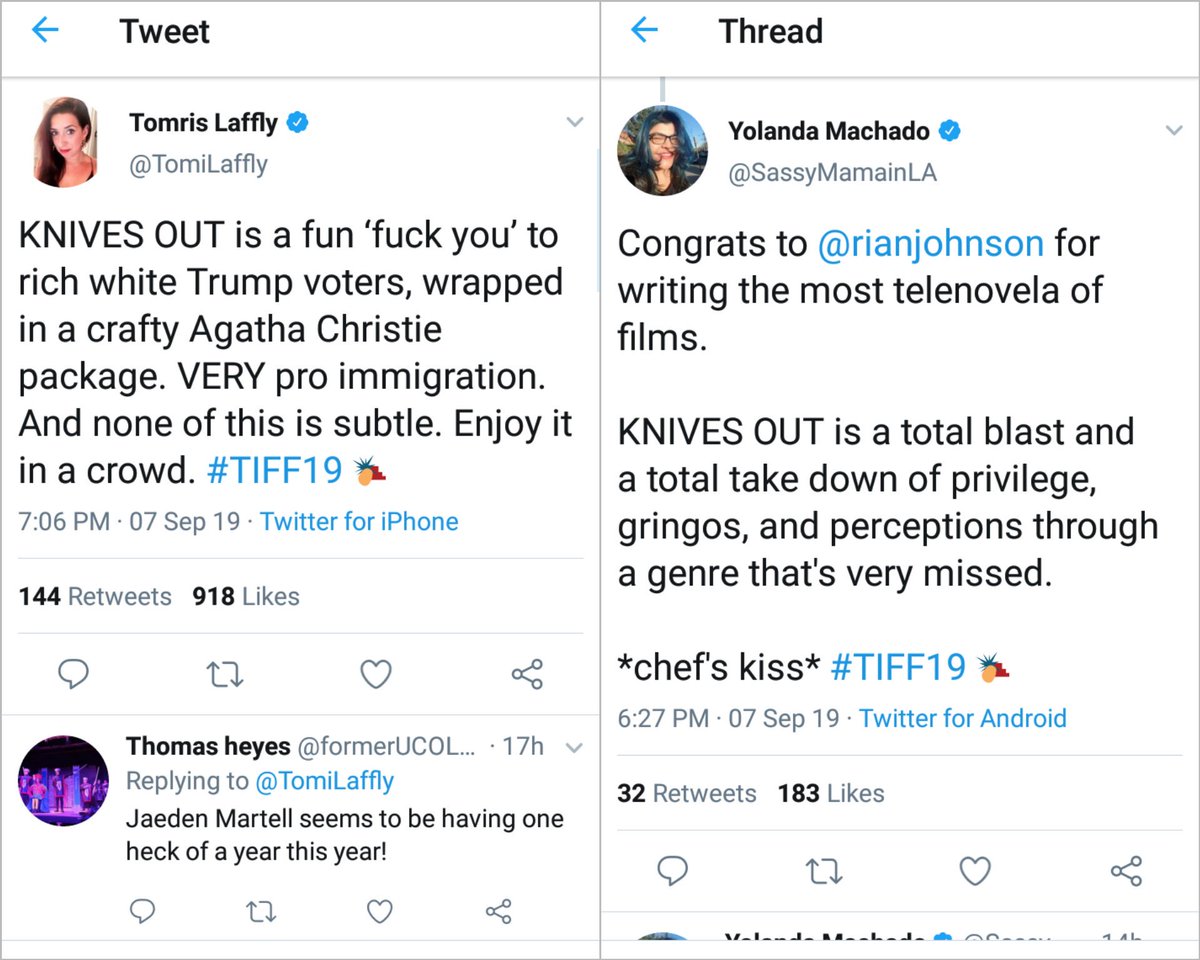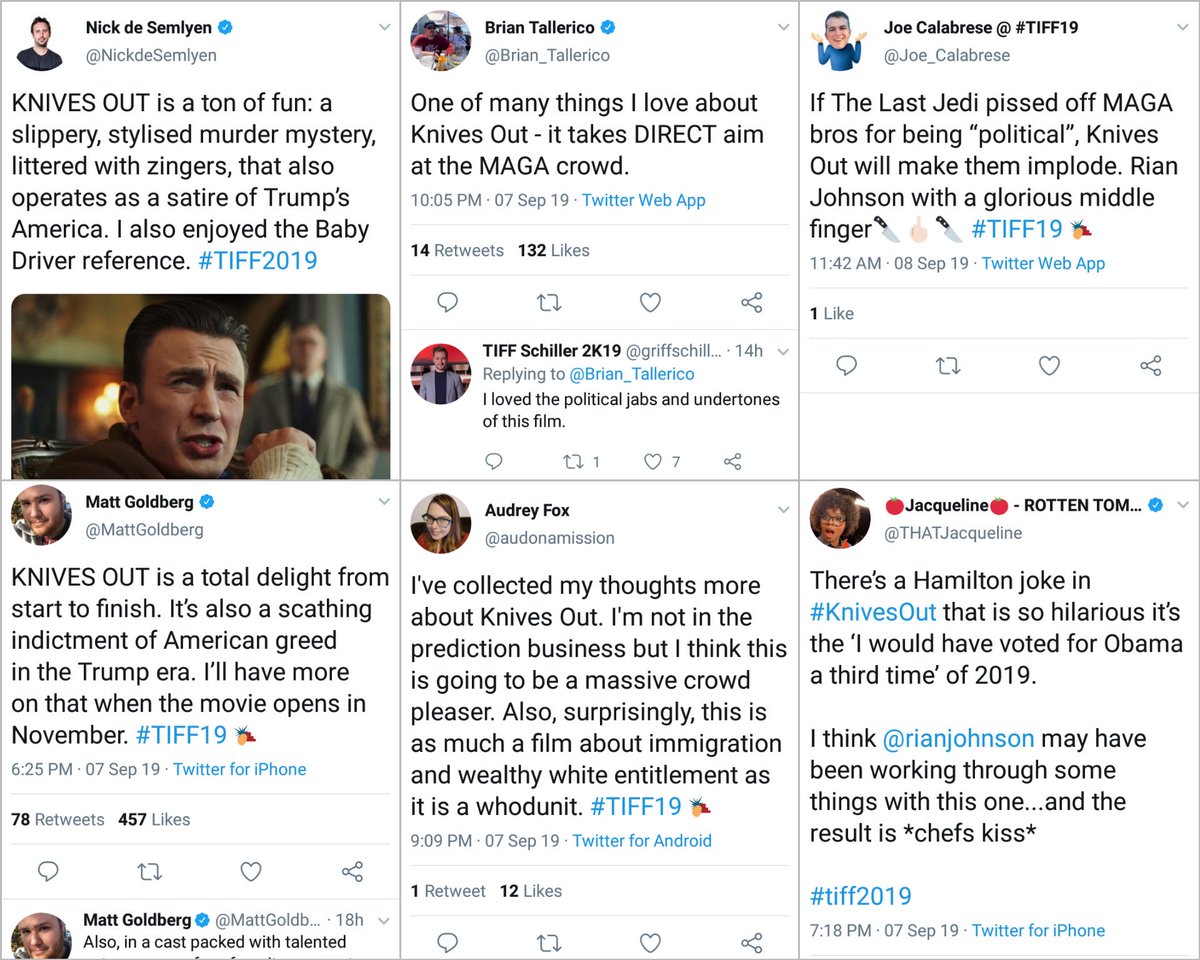 The trailer resembles a leftwing SJW twitter gangbang, where everyone is saying things they think are arch and funny, but which aren't actually funny at all. That's what SJW twitter is -- in fact, that's what 90% of twitter is, period; people smugly saying things they think are unfunny which are not funny at all, just dripping with unearned attitude -- and that's all this trailer is.
I don't see anything here funny enough to warrant the smug self-satisfaction on all these actors' faces. Especially not Chris Evans' smug SJW face. Disney claims that the circular-headed Johnson is still preparing to write and direct his own new Star Wars trilogy, but no one outside their media relations department believes that, and no one inside their media relations department believes that either. Also: Commenters are saying this opens the same day as Rambo: Last Blood. Whoops-- that's wrong. Knives Out will bore sparse crowds on Thankgsiving, while Rambo will premiere September 20th. Whoo-- almost here!