Gloria Allred's Daughter, Lisa Bloom, Begged for Work from Harvey Weinstein, Arguing That As Someone Who Posed as a Feminist, She'd Be the Perfect Person to Undermine and Attack Weinstein's Accusers
It's all a grift, and it's all about Identity Politics.
If you have the right Identity, you can do anything. You can weaponize and monetize your Identity. If you have the right Identity, you can do all the nasty things you claim people with the Wrong Identity do, and get paid and praised for it.
In "She Said," which Variety has obtained, lawyers Lisa Bloom and David Boies emerge as ruthless advocates on behalf of Weinstein. Kantor and Twohey include a damning memo from Bloom to Weinstein from December 2016 that is a six-point plan for him to fight McGowan, and also to repair his reputation. Toward the end of the memo, Bloom wrote, "A reminder: would you please connect me with David Boies so that I can get retained?" ... Weinstein knew [Rose] McGowan was writing a memoir, and was positive she was going to expose him, which is why Bloom focused on undermining the actor. Alter's story quotes from Bloom's memo: "I feel equipped to help you against the Roses of the world, because I have represented so many of them." Bloom also adds: "We can place an article re her becoming increasingly unglued, so that when someone Googles her this is what pops up and she's discredited."
Rose McGowan called for Bloom to be disbarred -- because that's the go-to move, calling for deplatforming. I don't know that this kind of thing, which has nothing to do with a courtroom, is even covered by bar rules. Maybe it is. I dunno. Full email below.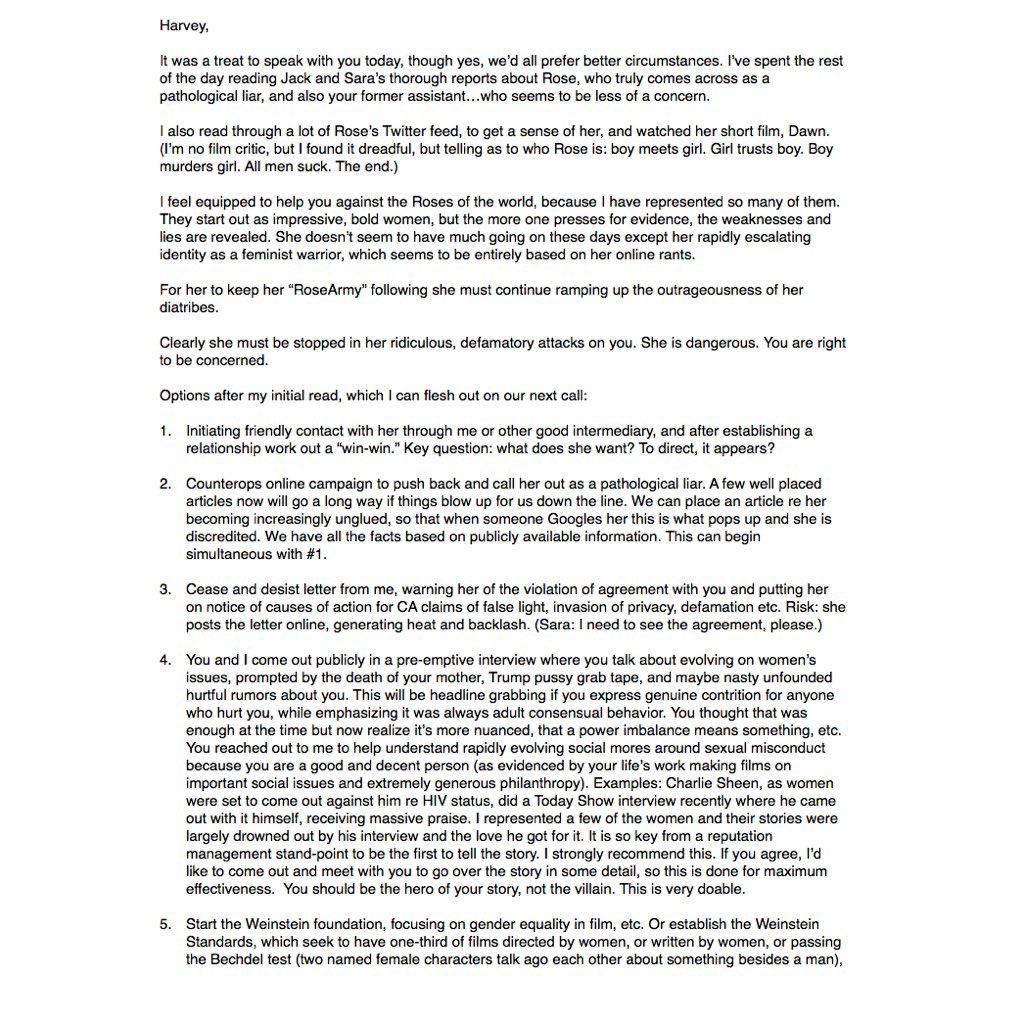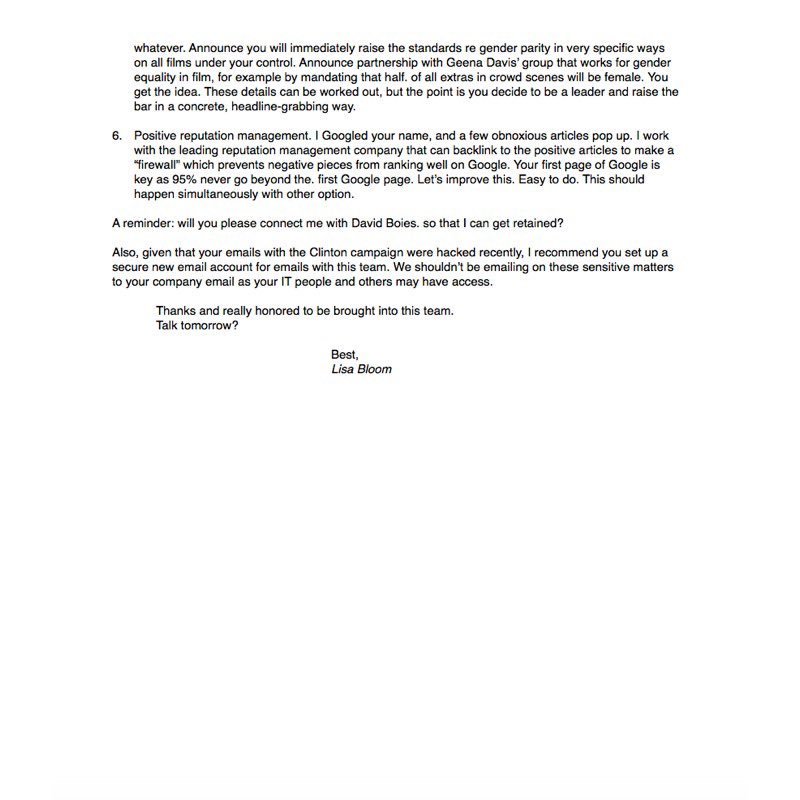 Some excerpts here: